Circle Time is a wonderful opportunity for cooperative learning, developing self-regulation skills, and sharpening attention spans.
This collection of circle time songs, rhymes and fingerplays, calendar ideas, alphabet and counting activities, and movement-based lessons is sure to create plenty of enjoyable learning opportunities for the entire class.
Dance freeze is a dynamic movement activity that challenges kids to freeze their dancing every time the circle time music stops. It's an excellent way to get kids active while building motor skills.
Learn more: Playworks
2. Bug in a Rug Circle Time Game 
Bug In A Rug is a great circle time idea for building memory skills. After having one of the children hide under a blanket, the guesser has to survey the circle to figure out who is missing.
Learn more: Kid Fun
3. Pass The Movement Circle Time Game
Pass the Movement is similar to Broken Telephone except instead of a verbal message, children have to pass the same set of movements to the next person in the circle.
Learn more: Hi Mama
4. Shake The Sillies Out With a Song
5. Collaborative Art Project for Preschool
This progressive painting exercise requires only a big sheet of paper and plenty of painting supplies. Collaborative art is a wonderful way to build social skills and expand attention spans.
Learn more: Art Project Girl
6. Get Moving with Alphabet Exercise Cards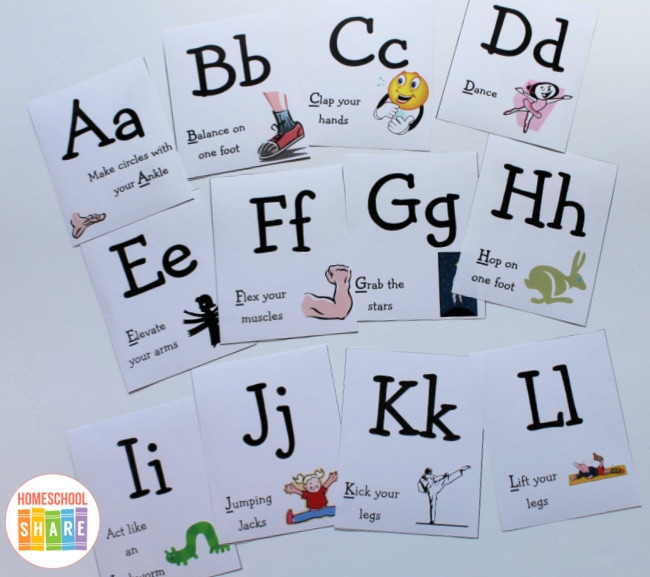 7. Circle Time Story Props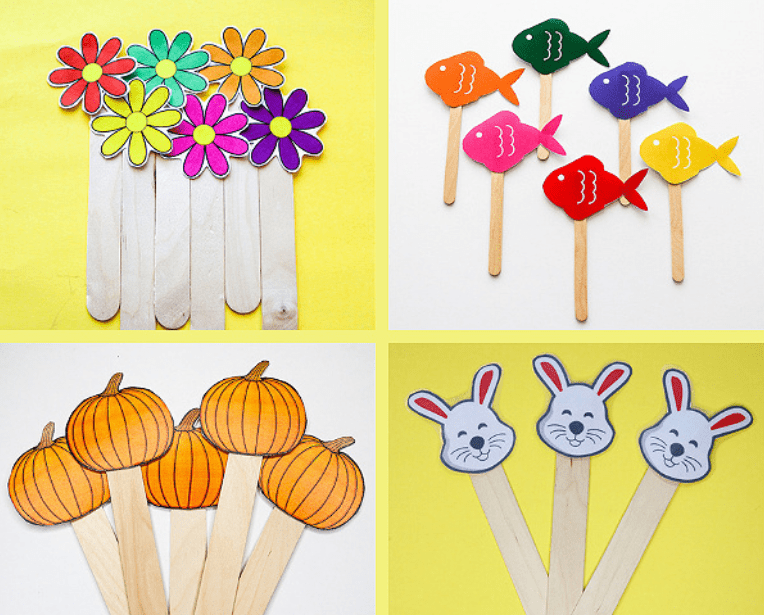 This collection of circle time props is organized into themes for holidays and seasons and creates a wonderful opportunity to develop oral language skills.
Learn more: Teaching 2 and 3-Year-Olds
8. Circle Time Games With Bean Bags
Bean bag games are a fantastic hands-on addition to any sing-along. They will keep your entire class engaged and having a blast!
Learn more: Sharin with Sharron
9. Circle Time Book Activity
The Feelings Book is a great resource for discussing emotions with preschoolers. Identifying the various feelings in the collection of printable faces can also build empathy and social skills.
Learn more: No Time for Flashcards
This is a low prep, active game for building letter recognition skills. Students will love tossing the beach ball around the circle and calling out the letters they can find.
Learn more: Playdough to Plato
11. Color in a Daily Weather Chart
Coloring in a weather chart is a fun part of any calendar time routine. These simple charts are a great opportunity to teach scientific observation and weather vocabulary as well as counting and graphing skills.
Learn more: Fun-A-Day
12. Try a Circle Time Chant
Kids love rhyming chants and this counting one is a fun way to combine movement and counting skills.
Learn more: No Time for Flashcards
Students go around the circle pulling out and identifying different letters in this educational twist on tasty alphabet soul.
Learn more: No Time for Flashcards
14. Play a Game of 'I Have/ Who Has'
This classic circle time game is a great way to master colors, shapes, numbers, and letters while building oral language and social skills.
Learn more: Preschool Wonders
15. Begin the Day with a Good Morning Song
This fun song is a great way for children to learn each other's names and can be combined with name cards to help them practice literacy skills.
Learn more: Growing Book by Book
16. Homeschool Circle Calendar Board
This simple trifold board is great for home learning. It can be decorated with activities for letters, numbers, shapes, and colors of the week. Why not add cards to discuss the weather and the temperature for the day?
Learn more: Let's Play, Learn, Grow
17. Try Some Fun Fingerplays
Fingerplay refers to hand movements coordinated to a song, story, or rhyme. It's a fantastic way to boost oral language skills, imagination, and social skills.
Learn more: Preschool Inspirations
18. Brown Bear Circle Time Props
19. Sing Along With Counting Rhymes
These classic rhyming songs are a creative way to develop counting skills. The accompanying collection of character props is versatile enough to be used with flannel boards, magnetic strips, or laminated to make stick puppets.
Learn more: Kid Sparks
20. Dinosaur Counting Song
This engaging twist on the classic Little Mouse rhyme challenges kids to find their favorite dinosaurs while practicing memory skills and sharpening their color identification skills.
Learn more: Love, Learn & Librarian