Finding activities for preschoolers to connect with and become engaged in is vital for success. A family theme is one way to show students how they can be valued and part of a family at school, as well as at home.
Books about families, family activities, or a family engagement activity are great ideas to help families become part of the learning process. Save yourself hours of time developing the perfect unit and take a look at these 20 family-themed activities for preschool-aged children!
Creating a family tree project is a great way to bridge the gap between home and school. Students can include photos of families and design their artwork the way they choose. You can share books about families as a way to model how families don't all look the same and that everyone's tree will be different.
Learn more: Little Bins for Little Hands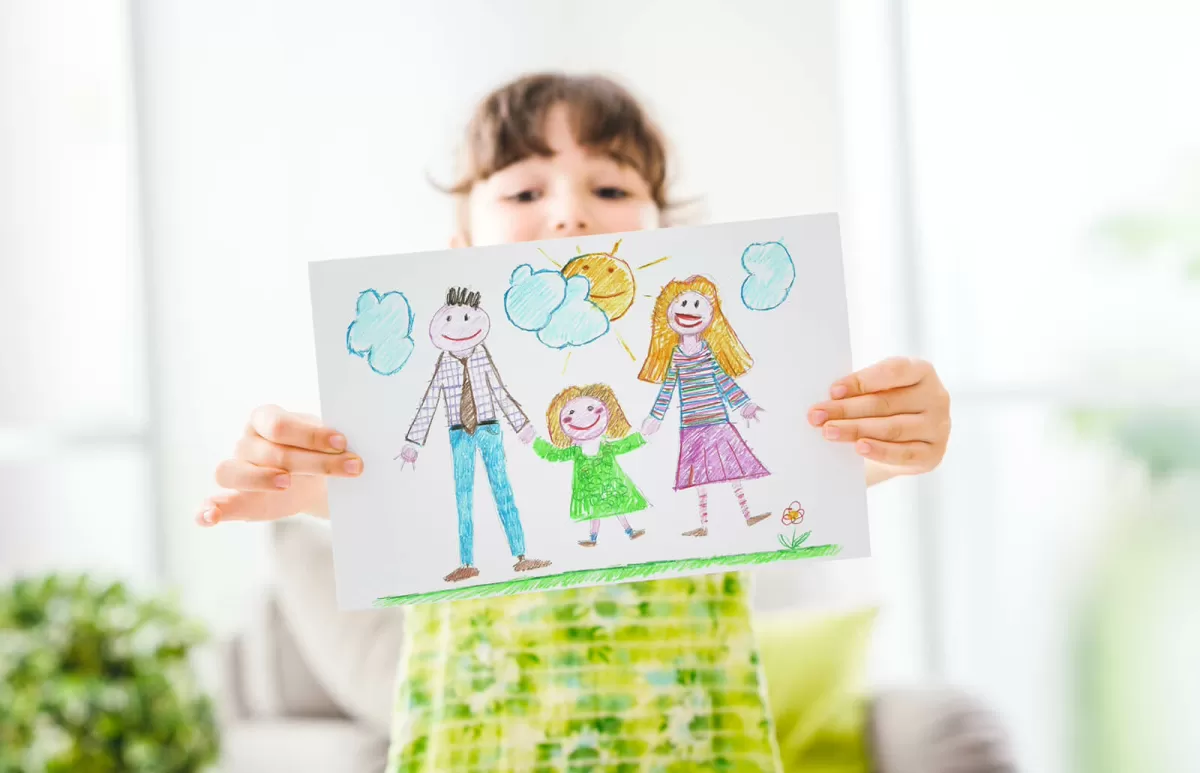 Allow preschoolers the chance to express their views and perspective through art. Simply give them paper and crayons and let their artistic abilities take over. This fun family craft activity could be framed or laminated and sent home to display for the entire family.
Learn more: Love to Know
3. Create a Family Puzzle
This activity can be created at school and enjoyed at home. Students can draw and create their own puzzles and simply laminate and cut them into pieces, or you can buy premade puzzles and allow students to color them. Families will have an incredible time as they work together to solve the puzzle.
Learn more: Love to Know
This is a great way to incorporate math skills into a unit about different kinds of families. You can teach students how to graph the people in their families or even take it a step further and let them poll their family members and create graphs based on that data.
Learn more: Preschool Teacher 101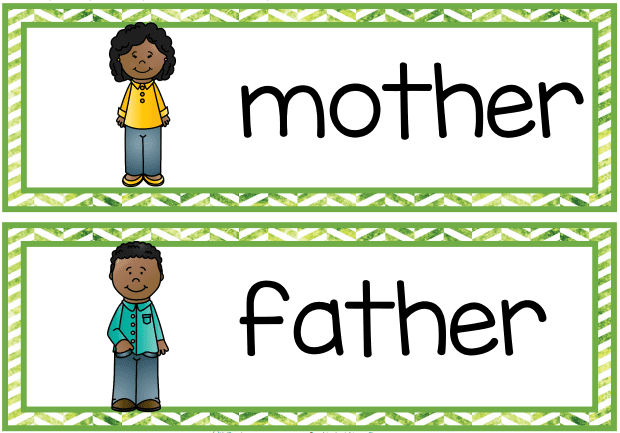 Vocabulary is huge for preschoolers! Helping them understand the correct words to represent members of their families is very helpful! These family word cards would pair well with a book about families at the beginning of a family-themed unit.
Learn more: Kid Sparkz
Creating a family banner or chain to display members of the family is a great way to bring unity and a sense of belonging and inclusion to a family or classroom. Students can draw each family member or use family pictures to make the faces. They are easily linked together by brass brads.
Learn more: Teaching 2 and 3-Year-Olds
Dramatic play centers are some of the best ways to bring learning to life. Classroom baby dolls are a great addition to this center and allow children to at out the roles of other family members. Adding a baby blanket, baby toys, and baby food jars make this center even more realistic.
Learn more: Teaching 2 and 3-Year-Olds
8. Family Writing Activity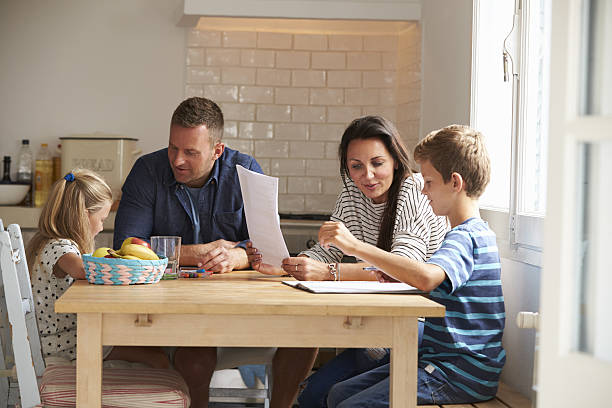 This is a great activity to bring in some writing about families. Preschoolers will have letter formation practice, as well as open discussion and writing about their own families. This would be a great circle time lesson with independent practice afterward.
Learn more: Educatall
This adorable craft will be a big hit with little learners! They can build their family using cardboard tubes and the correct color eyes and correct color hair to represent their own family members. The best part is the variety of different types of families they will build. Say goodbye to all the same cookie-cutter families and embrace the different families they create!
Learn more: Fantastic Fun and Learning
10. Interactive Worksheets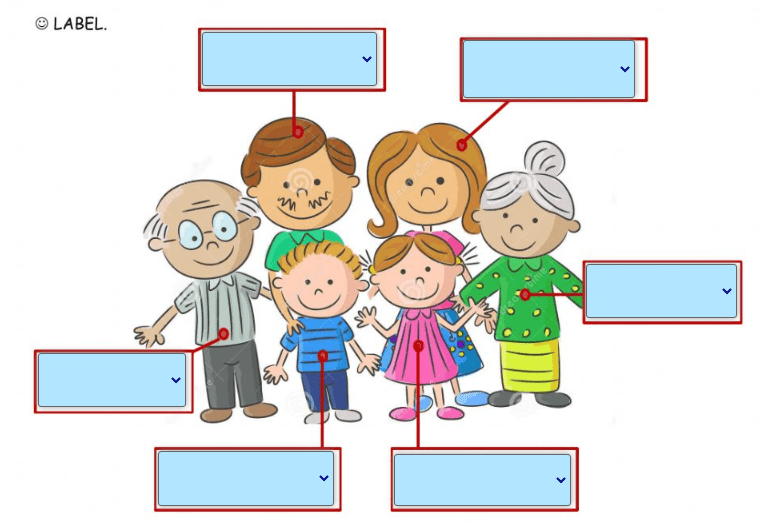 These interactive worksheets are great for circle time or whole group lessons. This is a great way to practice vocabulary for the members of a family. Students can have the chance to label the family members and use technology within the lesson.
Learn more: Live Worksheets
11. "Can, Have, Are" Chart
At the beginning of your family-themed unit, take some time to read to children about families and even create a family book at school. This anchor chart is a great way to activate background knowledge and introduce children to your topic. Leave it displayed throughout the unit so students can add to it and use it as a reference.
Learn more: Learning with Mrs. Langley
This adorable, printable booklet about family is a great way to tie literacy skills and math to the family-themed unit. Students can color, count and practice the pattern from the emergent reading booklet.
Learn more: Learning with Mrs. Langley
These premade family counting mats are perfect for center time. Students can practice counting their family members or even use a book and count out those family members.  Grab some colored family counters and the laminated number mats and you have a center ready to go. Students can count out the number of family members on their mat, so they will have practice with number recognition and counting.
Learn more: Fun Learning for Kids
This is a great family theme activity that will review the names of family members and help preschoolers remember the different members of their families. This is good practice for motor skills because students will be folding, cutting, and gluing.
Learn more: Teaching 2 and 3-Year-Olds
Creating these cute little family puppets can be fun to do and fun to use. You can use craft sticks and print these templates or you can use family photos to help create your family of puppets. These would be a great addition to family game night or to use in stations at school.
Learn more: EFL Preschool Teachers
16. Family Picture Frames
Making a family photo album or a family photo card could be a fun addition to this activity. These easy-to-make frames can be made from craft sticks and decorated however you like. These are easy to make and will make great gifts to family members.
Learn more: In the Bag Kids' Crafts
17. Family Coloring Sheets
Another great family theme idea is printable coloring sheets. These feature a variety of different types of families so it is a great way to showcase diversity among families. This is a great activity for any age kiddos!
Learn more: Ayelet Keshet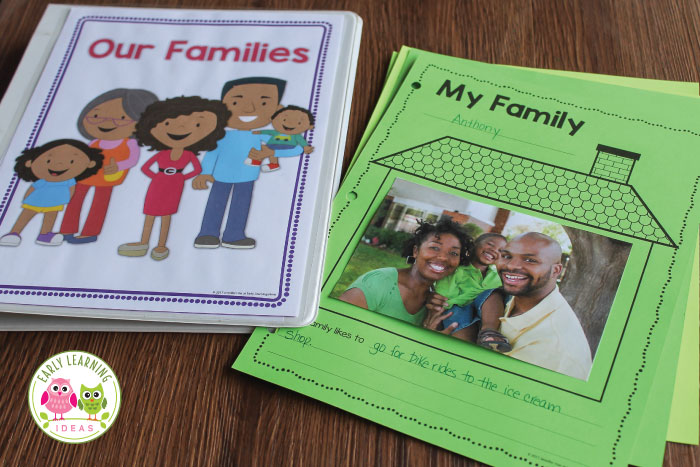 Family books for preschoolers are great ways to nurture culture in your classroom and build a sense of belonging and unity. Be sure to include photos and help students write about their families from their own perspectives.
Learn more: Early Learning Ideas
19. Families and Where They Live
This activity for preschoolers is a little different. It deals with different types of animal families and where they live. It would be a good intro to where students live with their families. It will be a good experience for preschoolers to see different animal families and their habitats as well.
Learn more: Classroom Conspiracy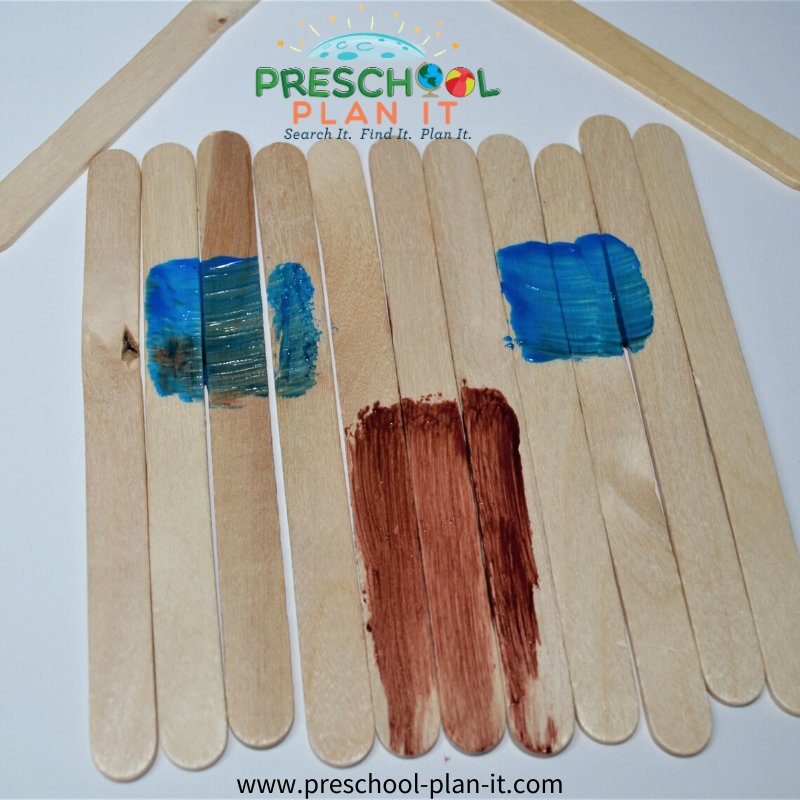 Building their own little house out of craft sticks will be an engaging and fun craft activity. This would pair well with books about where families live and a discussion about the different types of homes that families can have.
Learn more: Preschool Plan It