Learning can be fun for all! There are many fun activities that can be used when learning about trees. There are ways to incorporate literacy, math activities, science, motor skills, and even social skills into a preschool unit about trees. Many of these 20 tree theme activities are hands-on activities that preschool families or classrooms will enjoy!
This tree life cycle craft is super cute and lots of fun! Let students draw or glue down tree branches and then add popcorn to represent blooms. Students will enjoy finding things to represent different stages of the tree's life cycle.
Learn more: Carrots are Oranges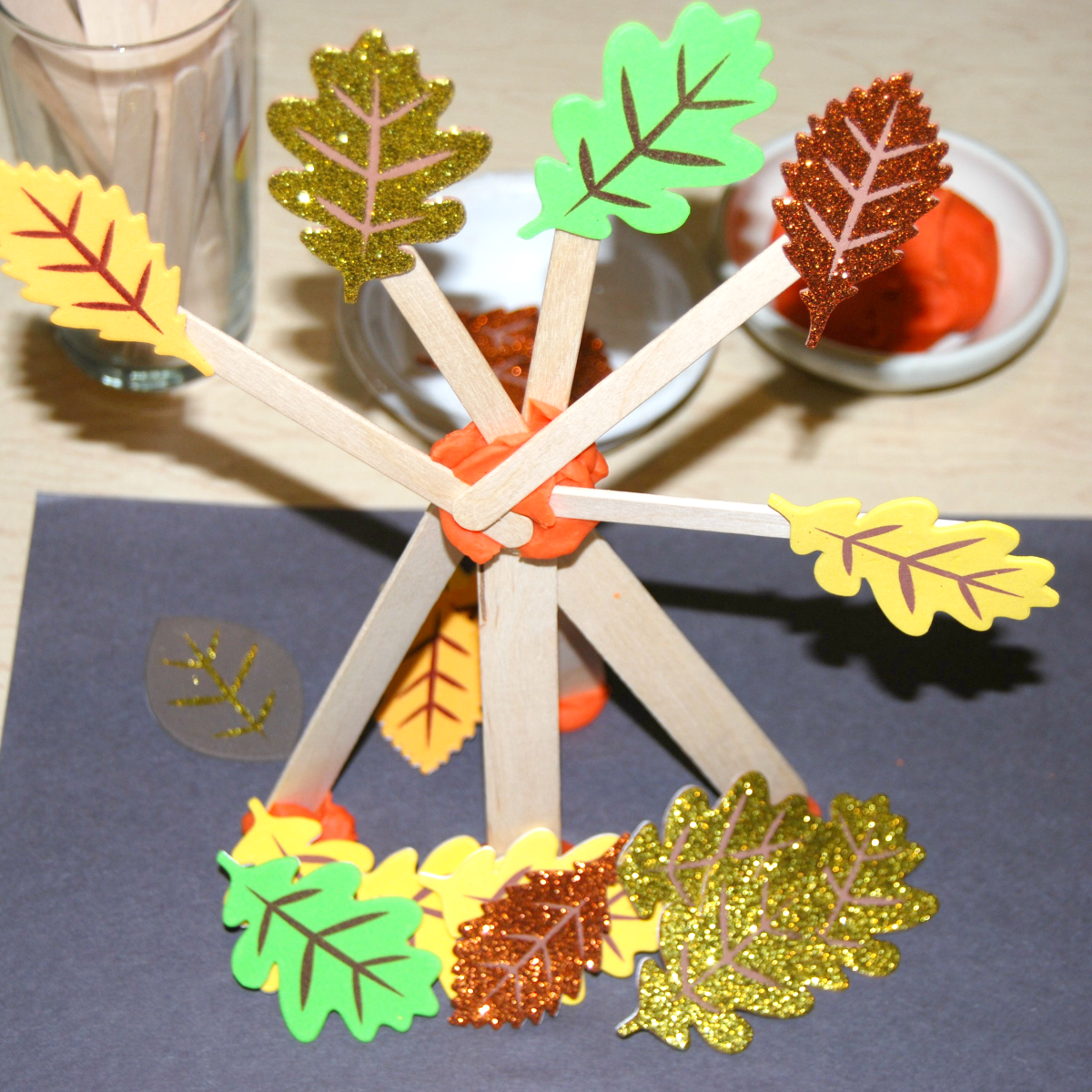 This tree craft project is also a great learning experience! It is a STEM challenge that is a great way to get students thinking. Science sparks curiosity and inquisitive nature. This tree activity would be a great addition to an investigative science center.
Learn more: The Preschool Toolbox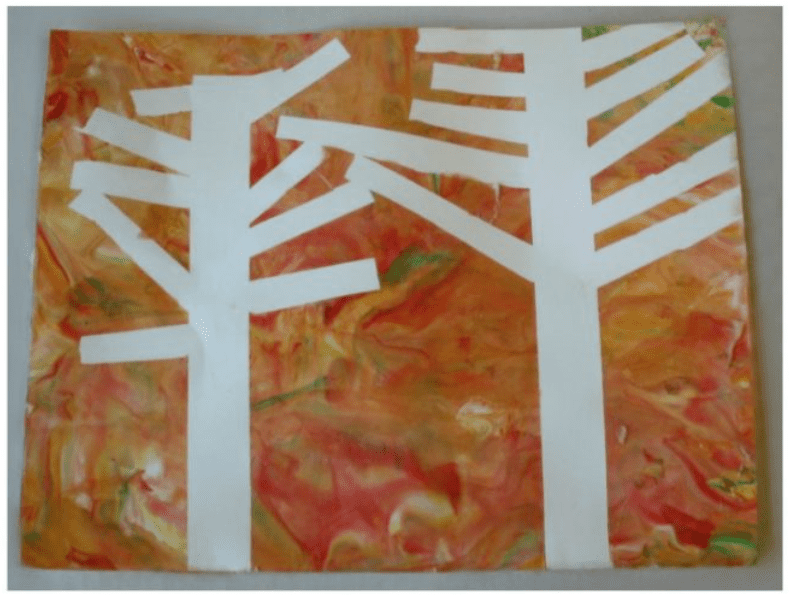 Bring art into your unit about trees. This marble roll art project will get students active and creative in the classroom. Use a basic tree shape or outline with tape and allow little learners to roll away with paint-covered marbles.
Learn more: The Preschool Toolbox
This tiny fingerprint tree is a great way for students to learn about the seasons a tree goes through and the changes that come with that. They will make fun spring tree art, as well as beautiful fall trees and everything in between.
Learn more: Paper and Glue
Snacks are always good to include in the learning process. Use pretzel sticks or cinnamon sticks as the tree trunks and branches, and grapes for the leaves. Children can learn about the structure of trees as they snack.
Learn more: Paper and Glue
Use these shape cards to match up with the correct space on the evergreen tree. This and other evergreen tree activities are great to use around holiday time. These shape cards are also color-coded and could be used to practice color recognition as well.
Learn more: First Schools
Using different types of trees is a great way to let students see trees in real life, but don't forget about the adorable pretend truffula trees from the book, The Lorax! This pairs great with the classic children's book and other favorite books about trees and provides a chance for children to practice color matching.
Learn more: First School
When studying different types of trees, don't forget the apple tree. This activity could become a tree math activity that allows students a chance to count out apples and put stickers or draw apples on the tree. This is a fun alphabet tree craft and is a great way to celebrate Johnny Appleseed as well.
Learn more: First School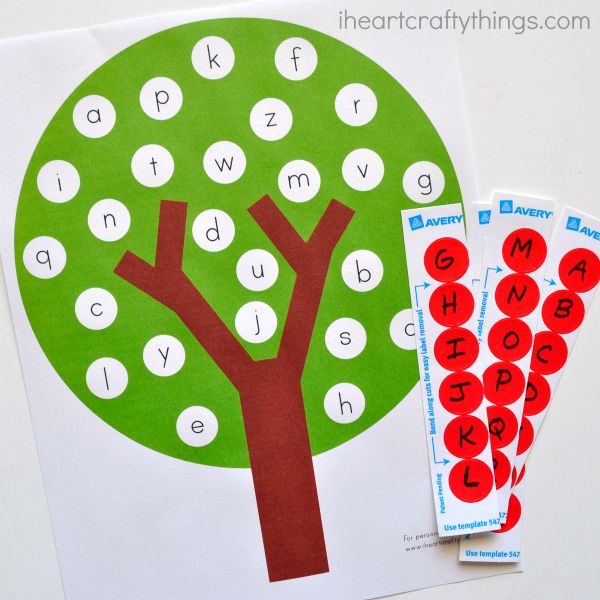 The apple tree alphabet match activity is a great example of hands-on learning. This is a great activity for letter matching. All you need is a piece of paper and some sticker dots. These types of activities for preschoolers are fun and full of learning practice.
Learn more: iHeart Crafty Things
Take a sweet potato and slice lines into it to represent tree rings. This will be a good investigative learning activity when learning about the parts of a tree and how it grows. Ideas for tree science are great ways to get children interested in the unit.
Learn more: Teach Beside Me
A few pieces of construction paper and some crayons are all you need in this activity. Similar to leaf rubbings, you make rubbings of the tree bark. Let students pick colors and experience feeling the bark on the outside of the tree.
Learn more: Teach Beside Me
Fun tree math can happen with this fall tree number matching activity. Simply draw a tree and branches, adding numbers all around. Preschoolers can use foam or paper leaves with numbers on them to match the numbers up. This is one of many math learning activities about trees.
Learn more: Fun Learning for Kids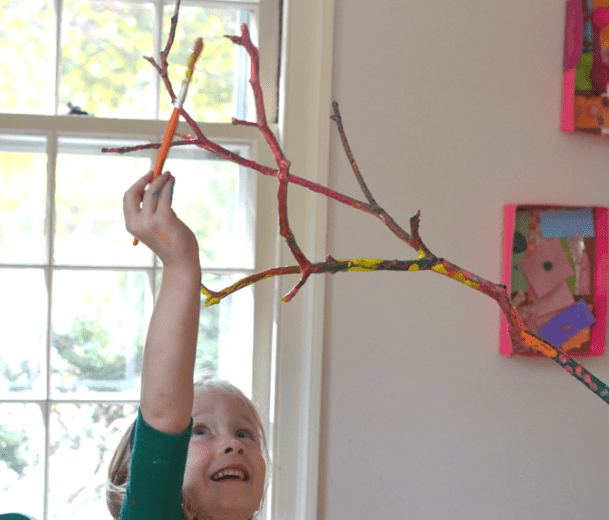 This activity can feature artwork and teamwork! Bring social and emotional learning into this activity. Take students on a nature hunt and find a large tree branch. Let students each paint their own section of the branch and see what type of artwork emerges!
Learn more: Art Bar
Another great art project to also include some shape practice, this activity allows the opportunity for fine motor practice. Students can cut rectangles out of pieces from construction paper and use these as the branches and trunk of the tree. Students can gather a collection of leaves and use those to stamp leaf prints onto their pictures.
Learn more: Mama's Like Me
Nature hunts can be tons of fun so take a twist and go on a tree scavenger hunt. Look for different kinds of trees and leaves. Students can collect or find pine needles, green leaves, a yellow leaf, bark, and much more to add to their collection.
Learn more: Creative Star Learning
This simple apple tree requires nothing more than construction paper and clothespins. Add small red apples to each green treetop and have students clip the clothespins to each tree. This is great counting and number recognition practice for young learners.
Learn more: Fun Learning for Kids
These cute tissue paper trees allow a chance to use real sticks as the tree branches and tissue paper as the treetops full of leaves. Similar to truffula trees, this would be a fun activity to use with the classic book, The Lorax.
Learn more: Housing a Forest
Tracing pages are good practice for letter formation in the preschool years. When studying the letter T, this would be a great way to teach students about trees and the alphabet. These easily printable tracing sheets are great for center rotations.
Learn more: First School
Print in full color or print and let students color these parts of a tree cards. These provide a visual description of each part of the tree. Labels provide key vocabulary as students learn more about trees.
Learn more: Trillium Montessori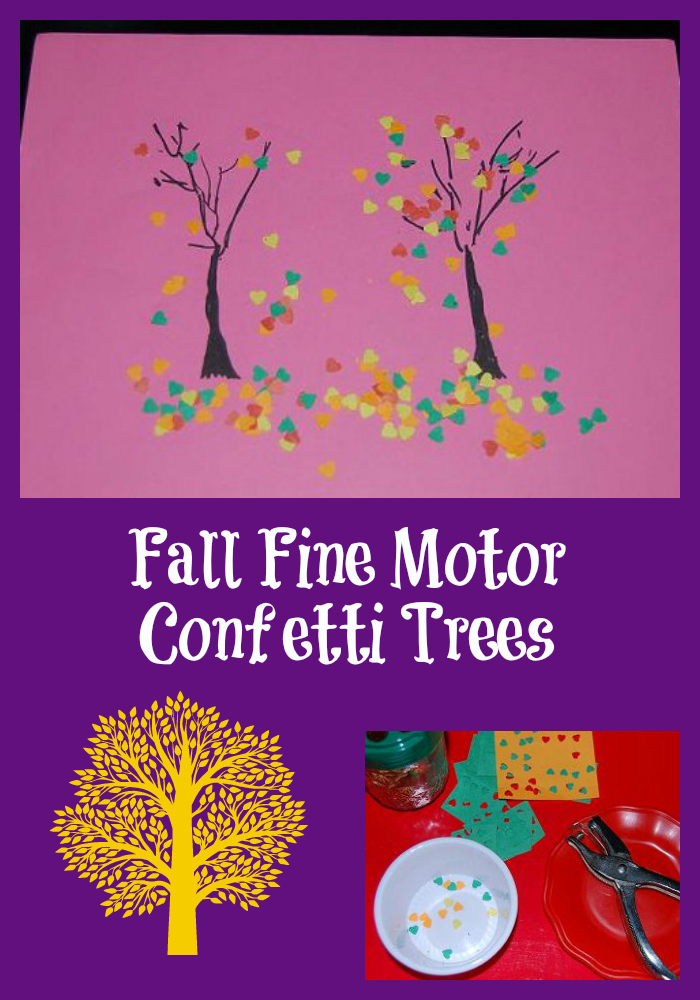 Beautiful artwork, these confetti trees and so much fun to make! Students can use a hole punch to create small colorful confetti to add to each tree. They can draw their own tree trunks and branches and glue the tiny pieces of confetti to represent the colorful leaves of fall time.
Learn more: The Preschool Toolbox