The role of an educator often extends beyond imparting knowledge. It encompasses kindling curiosity, fostering creativity, encouraging exploration, and a whole lot more. Each student possesses their own unique potential that's just waiting to be unlocked.
Here at Teaching Expertise, we regard this as one of the most important aspects of activity sourcing! Hence, we've compiled a collection of diverse project-based learning ideas that are suitable for various ages, levels, and skill sets! From interviewing elders to organizing a sports tournament, these activities are designed to utilize students' diverse talents and tap into their interests. Let's dive in and discover the wealth of classroom activities waiting to be enjoyed!
1. Weather Station
Inspire the meteorologists of tomorrow with this idea! In this immersive activity, learners will construct their very own weather station; forecasting and sharing daily climatic patterns with their peers and community, thereby instilling an appreciation for meteorology and data analysis.
Learn More: Inventors of Tomorrow
2. Creating a School Newspaper
Transform your classroom into a buzzing newsroom! In this activity, your students will undertake the role of journalists. They'll weave compelling stories, craft catchy headlines, and deliver timely updates to the entire school to enhance their communication and analytical skills.
Learn More: First News Education
3. Water Quality Study
Submerge your young learners in a water quality assessment to discover more about important conservation efforts. As budding environmentalists, they'll analyze local water bodies and produce comprehensive reports that outline key findings and potential solutions to improve low-quality water sources.
Learn More: Green Schools National Network
4. Historical Fiction Writing
Let's journey back in time! After researching a chosen era, your students will craft their very own historical fiction stories. A subsequent class reading session will allow your little historians to then share their tales; bridging the gap between past and present.
Learn More: Homeschooling Ideas
5. Renewable Energy Model
Let's fuel curiosity and power up your classroom with sustainable energy! Constructing functional models and demonstrating their understanding of this contemporary field, will allow your students to bring renewable energy concepts to life in an easy-to-understand manner.
Learn More: YouTube
6. Community Garden
Engage young green thumbs in a hands-on ecological endeavor by cultivating a community garden. With each seed sown, they'll delve into botany and chronicle their observations; fostering a deeper understanding of nature's wonders and sustainable practices.
Learn More: Action for Healthy Kids
7. Website Design
In this innovative activity, your students will aim to enhance a local business's online presence. The world of web design awaits! As they engage in the activity, they'll be acquainted with coding, design aesthetics, and the intricacies of e-commerce.
Learn More: Purple Tutor
8. Local Wildlife Study
Venture beyond the classroom and into the wilderness with an engaging wildlife research project. After thorough exploration, your students' captivating findings will encourage a deeper appreciation for local ecosystems; creating a conservation-minded generation.
Learn More: Environment
9. Healthy Cookbook Creation
With this activity, you can encourage your kiddos to master the art of culinary wellness! To do so, have them compile a cookbook brimming with nutritious recipes before presenting a live cooking demo that promotes healthy eating habits!
Learn More: Free Kids Books
10. Eco-friendly House Design
Empower the architects of tomorrow by challenging your students to design an eco-friendly house model. This project is perfect for introducing them to the principles of sustainable architecture, contributing to a greener future.
Learn More: YouTube
11. Podcast Production
Give your students a voice in the vast world of podcasting. Engaging with this project will have them researching, recording, and presenting a series on a topic of interest- seamlessly blending their storytelling skills with technical audio prowess to create original content.
Learn More: MiddleWeb
12. Board Game Creation
Time for some fun! Have your class invent educational board games- spotlighting their creative skills while integrating key concepts or skills.
Learn More: Scout Life Magazine
13. Personal Budget Planning
It's never too early to arm your students with financial literacy knowledge! To get them familiar with key concepts, task them with formulating a hypothetical budget plan! As they work they'll learn more about income, expenses, and savings.
Learn More: Mydoh
14. Children's Book Creation
Unleash the magic of children's literature as your students craft their own enchanting tales. This project delves into storytelling, illustration, and the rudiments of publishing; inviting them to craft narratives that resonate with other young readers.
Learn More: MiddleWeb
15. Market Research Project
Let's kickstart the next big thing! Have your students conduct market research for a hypothetical product. Along the way, they'll learn the ropes of business, marketing, and data analysis- making this the perfect activity for future entrepreneurial adventures.
Learn More: Lieberman Research Worldwide
16. Life-Size Geometry Project
Bring geometry off the page and into life! This activity will help you transform your classroom into a dynamic 3D modeling space; illuminating abstract mathematical concepts and enhancing students' spatial understanding.
Learn More: School Library Journal
17. Mini Business Startup
Ignite the entrepreneurial flame in your littles by having them launch their own micro-business. This hands-on experience in entrepreneurship, marketing, and basic economics is a great way to lay the foundation for the next generation of business leaders.
Learn More: Small Biz Trends
18. Digital Portfolio
In the digital age we live in, online presence is everything! Invite your high schooler students to compile a portfolio that encapsulates their accomplishments, thoughts, and reflections throughout the year. This exercise in digital literacy and introspection will provide a valuable snapshot of their academic journey- acting as the perfect portfolio to submit alongside any future job applications.
Learn More: Tech Learning
19. Photography Exhibit
Capture the world through your students' unique lens! Task them with curating a photography exhibit centered on a theme of their choice. This will help them hone their expressive photographic skills and develop a discerning eye for visual communication.
Learn More: Artsy Couture
20. Greenhouse Construction
There's no better way to cultivate a love for nature than by building a greenhouse. As your students immerse themselves in the natural ecology, the joy of watching their plants grow will be a reward in itself. This idea also makes a wonderful holiday project to keep bored minds and hands busy!
Learn More: YouTube
21. Short Documentary Production
Lights, camera, action! Why not invite film fanatics to produce a short documentary on a topic that inspires them? This endeavor will fine-tune their storytelling abilities and equip them with a fundamental understanding of film production and research techniques.
Learn More: YouTube
22. Social Justice Campaign
Inspire your students to become agents of change! An easy way to get them started is to have them design a campaign centered around a social justice issue of their choosing. This will develop their advocacy skills and project management expertise all whilst fueling their passion for creating a more just world.
Learn More: Cat Normoyle
23. Virtual Field Trip Creation
Bring the wonders of the world into your classroom! Using a 360-degree camera, your students can pioneer an immersive virtual field trip; breaking down the walls of traditional learning and expanding their horizons.
Learn More: Teaching Channel
24. Poetry Slam
Awaken the bard in each student with a poetry slam! Organize a slam where your class can write and perform original poetry. This will not only strengthen their literary
Learn More: We Are Teachers
25. Stop-Motion Film
Prepare for a magical journey into the world of animation! Get your students to transform everyday objects into lively characters in a stop-motion film- unraveling the enchanting process behind new storytelling and filmmaking techniques.
Learn More: YouTube
26. Classroom Blog
Let's move those alluring classroom conversations online! By maintaining a blog to share their educational journey, your students will have an opportunity to nurture their writing skills and connect with a broader audience.
Learn More: eLearning Industry
27. Social Media Awareness Campaign
Empower your students to become digital change-makers! Taking on a project where they design a social media awareness campaign will give them a chance to promote a cause that's dear to them. Better yet- they'll exercise their creative design and digital marketing skills.
Learn More: Mojo Media Labs
28. Storytelling Through Dance
Ignite the rhythm of learning by encouraging your students to narrate a story through dance. This kinetic activity will have them showcasing their interpretive abilities whilst highlighting the universal language of movement.
Learn More: YouTube
29. Food Preservation Project
If your learners are keen to discover more about the practice of food preservation, this is just the project for them! By cultivating respect for sustainable practices and teaching them valuable life skills, they'll preserve seasonal fruits and vegetables using various methods.
Learn More: YouTube
30. Robotics Project
Propel your class into the future with a hands-on robotics project! Get your pupils to design a simple robot; diving into the realm of robotics and coding. This venture into STEM is sure to stimulate their problem-solving skills and ignite a fascination for technology.
Learn More: YouTube
31. Interview Project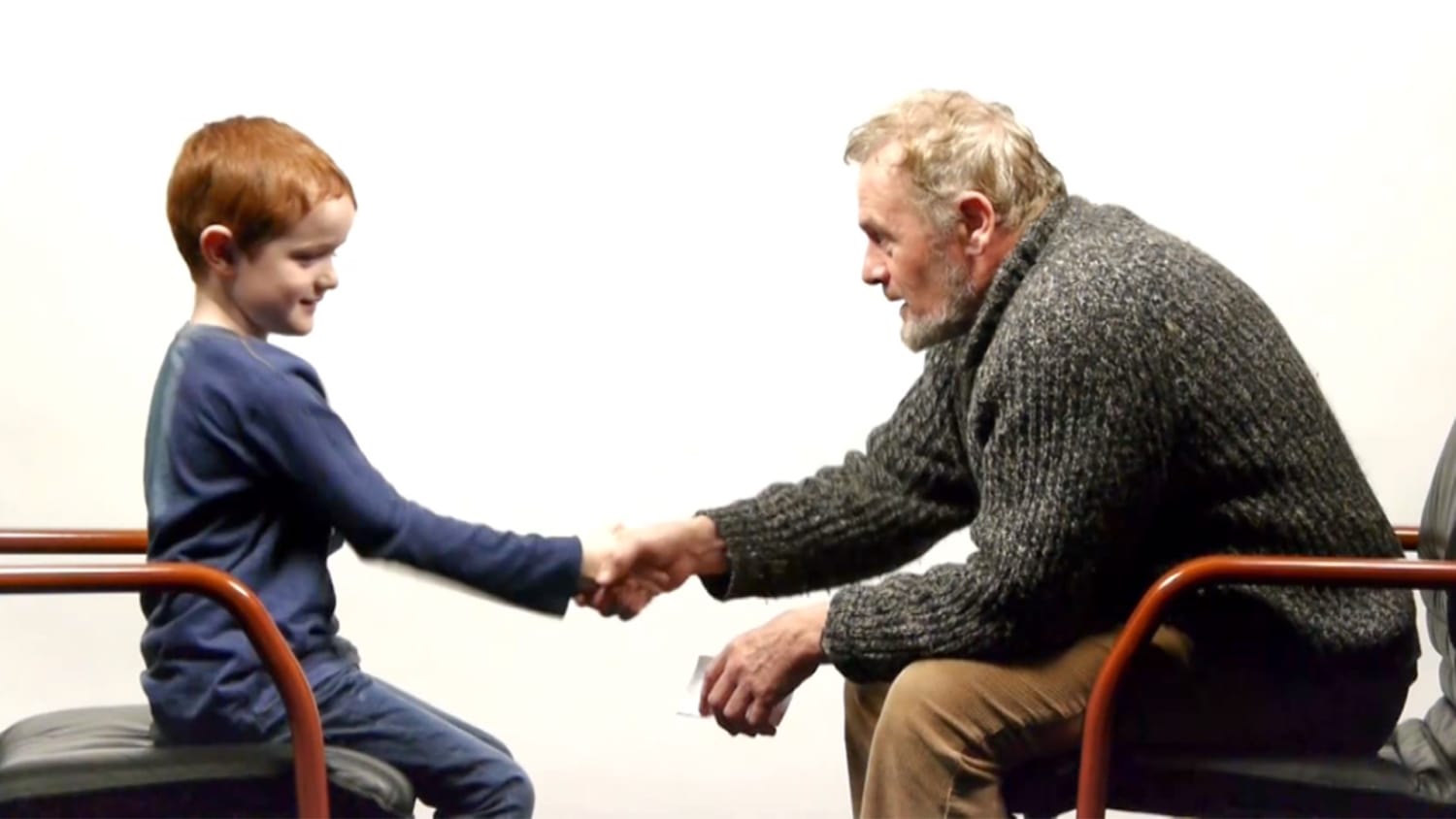 Time to hunt out your local legends! Set the stage for a project where your students piece together living historical narratives. By interviewing elders within their community, they won't just be listening to old stories- they'll be preserving invaluable wisdom for the generations to come.
Learn More: Scholar Works
32. Music Composition
Calling all young Mozarts! Encourage your eager composers to craft their very own symphony. This musical journey provides a playground for them to experiment with sounds, harmonies, and rhythms- the perfect combo of creativity and music theory.
Learn More: YouTube
33. Play Production
Ready for some drama? Guide your little Shakespeares in writing and then producing their own play. This project provides a creative avenue that doubles as a theatrical showcase- inviting learners to dabble in scriptwriting, production, and, of course, some heartfelt performances!
Learn More: How Stuff Works
34. Public Art Installation
Why not create a public art installation to bring life to otherwise drab street corners? This is a project that'll not only awaken the little artist within each one of your students, but it'll make them champions of public engagement and design as well.
Learn More: Growing Up Creative
35. Virtual Museum
How about we create a time machine? Your kiddos will have a blast transforming your classroom into a curator's lab as they piece together a virtual museum exhibit. We can't think of a better way to help them appreciate history and technology, all while creating an immersive historical experience for all!
Learn More: Tees Valley Museums
36. Student-Led Workshop
Each one, teach one- the phrase your pupils will need to adopt as they get involved in a student-led workshop. Encourage your students to step into your shoes and share their expertise with their peers. This idea results in a real test of their knowledge and provides a unique chance to foster leadership, communication, and planning skills.
Learn More: WordPress
37. Aquaponics System
Plant a seed for a sustainable future by challenging your students to design an aquaponics system! This project invites them to dive headfirst into the world of sustainable agriculture and get acquainted with a 'garden-to-table' mindset!
Learn More: You Matter
38. Language Fair
Bonjour, Hola, 你好! Introduce your students to the flair of foreign languages by hosting a language fair. This'll give your students a chance to explore foreign cultures, learn new languages, and share fascinating linguistic insights with the entire school community.
Learn More: YouTube
39. Writing Workshop
Pens at the ready, it's time to weave words into compelling narratives! Engage your class in a writing workshop where they craft and refine their pieces- providing a nurturing environment for their literary skills.
Learn More: Children's Literacy Initiative
40. Fashion Show
Runway, here we come! With this project, your students will conduct a fashion show that celebrates their flair for design, sewing, and artistic expression.
Learn More: Laura Kelly
41. Geographical Survey
Compass in hand, your students will surely be ready to explore new landscapes! Task them with conducting a geographical survey of the local area. This real-world exploration will enhance their practical understanding of geography, data collection, and data analysis- painting a whole new picture of their surroundings.
Learn More: MSOMI BORA
42. Debate Tournament
Looking to challenge your students in a new way? Organize a debate tournament that pushes them to express their ideas confidently and defend them logically. This is not just an intellectual exercise, but a chance for them to learn public speaking skills while honing their critical thinking.
Learn More: English Speaking Union
43. School Band
Form a school band and encourage the whole school to create music together. This is sure to be nothing short of a magical journey that underscores the importance of collaboration and teamwork!
Learn More: Band Director
44. Heritage Preservation Project
Inspire your students to learn about their heritage with a preservation project! To do so, you'll need to guide them in researching and compiling a presentation about their cultural background. This introspective expedition will also deepen their understanding of history, traditions, and research methodology.
Learn More: Teachers Pay Teachers
45. Fitness Program
Sweat it out for good health! Get your students to design and facilitate a fitness program. This is a fun project that'll promote a culture of wellness, exercise everyone's knowledge of fitness principles, and shape their program design skills.
Learn More: Insider
46. Nature Journal
Engage your class in the art of observing and documenting nature's tapestry. To do so, your students can chronicle the seasonal changes in a nature journal- nurturing their observation skills, improving their writing, and deepening their appreciation for the environment's cadence.
Learn More: Nature-Inspired Learning
47. Mock Trial
Order in the classroom! Step into a world of courtroom drama with a mock trial, enabling your class to experience the nuances of law and debate. This project makes space for honing debate skills and understanding the complexity of legal proceedings.
Learn More: Middle Web
48. Invention Convention
Time to find the next Edison in your class! This is a fascinating challenge to stimulate all inventive spirits, better presentation skills, and enhance marketing acumen. Involve your students in creating a unique product before showcasing it at an invention convention.
Learn More: Aaron School
49. Coding Challenge
Time to crack the code! Lead your young programmers into the world of coding, where they will develop a game or an app. This project allows them to venture into realms of problem-solving, programming, and presentation, preparing them for the digital age.
Learn More: Havi
50. Sports Tournament
Are your students ready to play ball? Organize a sports tournament that allows for lessons in teamwork, strategic planning, and the importance of physical fitness.
Learn More: Rocky Top Sports World
51. Living History Museum
Let's make history fun and interactive! Inspire your class to research historical figures and impersonate them in a living history museum. This unique approach to teaching history will improve their research skills and bring historical facts to life in an entertaining manner.
Learn More: The Educators' Spin On It
52. Book Club
Ready to embark on a literary adventure? Start a book club where your learners can dive into various books and engage in thought-provoking discussions. This project will not only foster a reading habit but also sharpen critical thinking skills!
Learn More: Red Apple Reading
53. Geocaching Adventure
Let's turn geography into a thrilling treasure hunt! Encourage your students to go geocaching- a modern-day adventure that combines survival skills, teamwork, and problem-solving with the study of geography and navigation.
Learn More: Active Kids
54. Space Exploration
Buckle up for an out-of-this-world experience! Immerse your class in space science as they build a model spacecraft and learn about the cosmos. This'll ignite curiosity about the universe as well as fuel a spirit of innovation.
Learn More: YouTube
55. Creative Recycling Project
Ready for some out-of-the-box thinking? Have your students create art pieces or functional objects from recycled materials. This is an excellent way to promote environmental awareness while sparking creativity and innovation in reusing common household items!
Learn More: Cube Smart
56. Eat Your Way Around The World
Bon Appétit! Introduce your class to global cuisine by having them research and prepare dishes from various cultures. In the process, they'll explore the culinary arts and learn about different cultural traditions- resulting in a mouth-watering experience that broadens their horizons.
Learn More: Layers of Learning
57. Urban Planning Simulation
The future of tomorrow awaits! In this project, task your students with working together to design a fictional city. As they work, they'll explore urban development, architecture, and social dynamics to create a comprehensive city layout that's ready for future citizens!
Learn More: Esri
58. Travel Agency Simulation
Pack your bags, we're going on an adventure! This project invites your learners to act as travel agents- planning and presenting their dream vacations. This is the perfect opportunity to explore geography, world cultures, and budgeting in a simple yet engaging way!
Learn More: EDHEC
59. Biographical Research Project
Time to meet historical heroes! Your students can choose an influential person and then delve into their life and achievements. The project then culminates in a biographical essay or presentation; enhancing research and writing skills while connecting to history and society at large.
Learn More: Lit In Focus
60. Chemistry Cooking Class
Merge culinary arts with science by conducting a chemistry cooking class. Your students will explore chemical reactions and nutritional science through tasty experiments- resulting in a delightful and educational feast!
Learn More: The Homeschool Scientist
61. Virtual Pen Pal Exchange
Connect across continents! Facilitate a virtual pen pal exchange with a school in a different country. By doing so, your pupils will learn about a new culture, practice language skills, and foster special global friendships.
Learn More: Virtual Writing Tutor
62. Disaster Preparedness Campaign
We're all about safety first! Lead your students in developing a community disaster preparedness campaign. To do so, they'll need to research potential local risks and create safety guides to then present to the community. This is a fantastic way to enhance both awareness and readiness for various emergency situations.
Learn More: YouTube
63. Ocean Exploration Project
Dive into the deep blue! Immerse your students in marine biology and oceanography by exploring local water ecosystems or simulating ocean exploration. This project gives them a chance to investigate marine life, study ecological balance, and gain respect for our planet's vast oceans.
Learn More: Ocean Explorer
64. Public Speaking Series
Speak up and stand out! Organize a public speaking series where your students can pick topics they're passionate about and present a series to the class or community. This project will enhance their research, writing, and oratory skills whilst building confidence.
Learn More: Kid's World Preschool
65. Cybersecurity Awareness Project
Welcome to the digital frontier! Guide your students through a project on cybersecurity awareness. They'll research online safety, create educational materials, and promote responsible digital citizenship- preparing them and others for a safe online experience.
Learn More: Pinterest
66. Mental Health Awareness Campaign
Promote wellness and empathy by having your littles design a mental health awareness campaign! They'll need to research mental health issues, create supportive resources, and then present their project to their peers- fostering a more compassionate and understanding school environment.
Learn More: Keepn Track
67. School Sustainability Audit
Go green, school-wide! This is an awesome project if you're looking to introduce your learners to eco-practices, data analysis, and project management. Challenge your students to conduct a sustainability audit of the school and propose environmentally friendly improvements.
Learn More: Twinkl