Teaching punctuation is not always the most exciting class lesson for kids. Nowadays, however, there are tons of engaging approaches to teaching periods, commas, question marks, and more! Some kids may learn better through song while others will grasp these concepts through writing or visual approaches. That's why we have pulled 21 varied punctuation activities for you to choose from!
1. Songs About Punctuation
What kids don't like to sing? This simple activity gets kids engaged. If you don't have a song off the top of your head don't worry- you can learn these easy ones to share with your class.
Learn More: His Top Ten
2. Punctuation Scavenger Hunt
If you're looking for a hands-on practice opportunity then look no further than a scavenger hunt! Keep it simple and hide question marks, exclamation points, and periods, all over the classroom and let kids collect them and place them, in sequence, on the bulletin board.
Learn More: This Reading Mama
3. Fill In The Right Punctuation Worksheet
If you need extra practice worksheets, these are perfect for revision! Use them as daily practice tasks in class or even as take-home assignments. Be sure to go over their answers with them so they understand where they may have gone wrong.
Learn More: K12 Reader
4. Punctuation Flash Cards
Flash cards are always a great resource for teaching any concept. Have kids make their own flashcards so they understand the uses of each punctuation mark and can use them for revision purposes.
Learn More: Quizlet
5. Turkey Sentence Sorting
Kids will receive three different turkeys; each displaying a punctuation mark that can be used at the end of a sentence. They will also receive a set of feathers depicting different sentences. To complete their turkeys, learners will need to match the sentences with the correct punctuation mark.
Learn More: This Reading Mama
6. Punctuation Stickers
This activity prompts learners to find the correct punctuation mark for the end of a sentence. Hand out a stack of punctuation stickers to each learner and let them get to work finding the appropriate punctuation mark to complete the sentences.
Learn More: Creative Family Fun
7. Choose the Proper Punctuation Card
This is another simple yet effective activity for kids to practice using the correct punctuation. Give kids cards that display different end punctuation marks. The teacher will then write a sentence on the board and have the kids hold up a card they believe has the correct punctuation mark.
Learn More: Teacher Toolkit Blog
8. Correct the Mistake
Give each child a reading prompt that is suitable for their level and age. These reading prompts should incorporate a few punctuation mistakes. Learners must then go through the prompts and make corrections.
Learn More: English for Everyone
9. Whiteboard Answer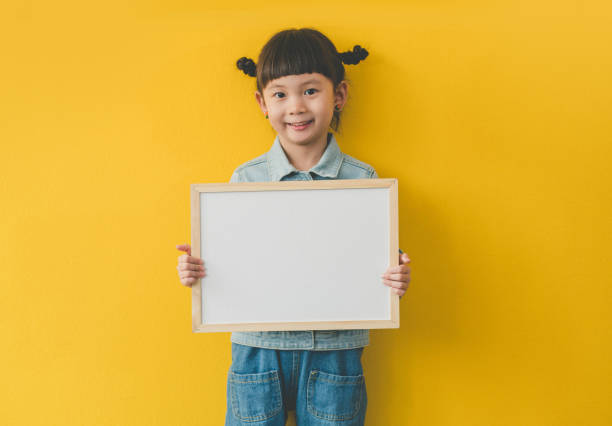 Kids love to play with whiteboards. In this exercise, give the class a little freedom to write out their answers. Read sentences aloud to your kiddos and have them write down the correct punctuation based on the tone.
Learn More: Smarter Tools for Teachers
10. Punctuation Dance Game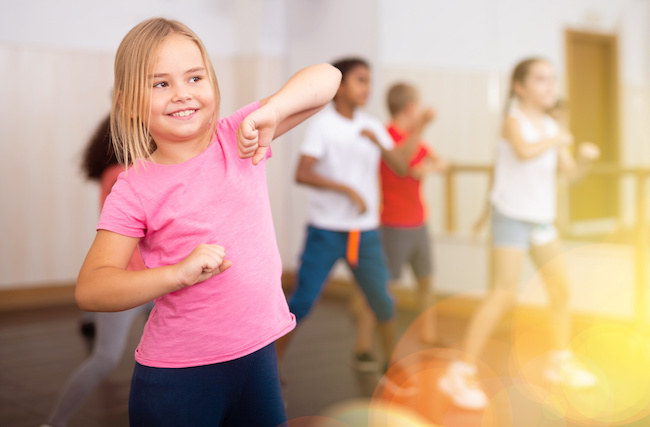 Who doesn't love to bust out a move? This dance activity has kids do different movements when they reach a certain part of a sentence. If the teacher is reading and the end of a sentence requires a period, the kids will stomp. If it requires an exclamation point, they will jump. Learners can represent exclamation marks by throwing their hands up in the air.
Learn More: Luckey Frog Learning
11. Good Old Fashioned Reading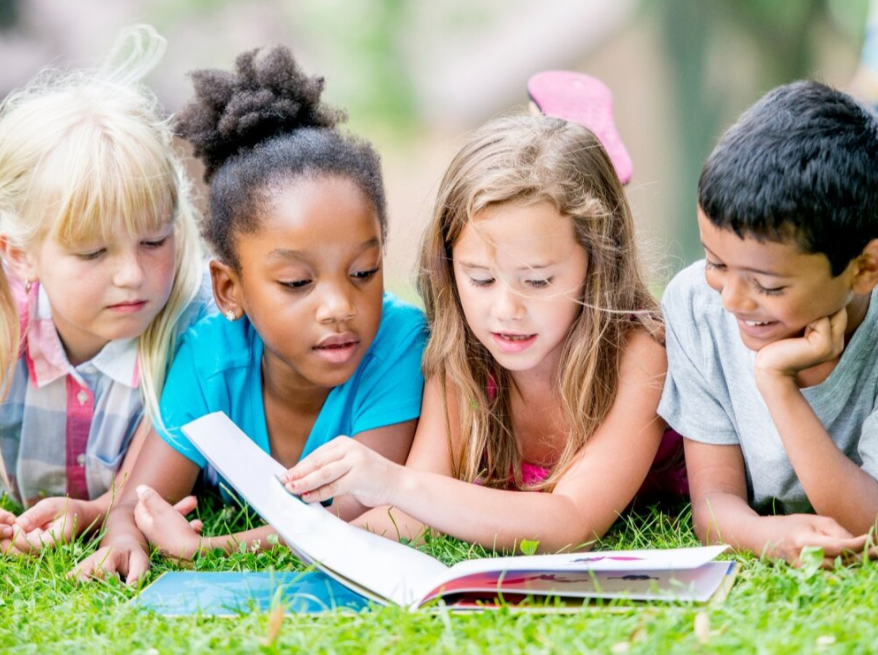 Reading is one of the best ways to teach punctuation. This is a low-stress exercise that works on reinforcement learning by showing kiddos examples of proper punctuation in literature.
Learn More: Smekens Education
12. Sentence Scramble
This exercise presents kids with scrambled sentences. When the child unscrambles the sentence they should have different word choices that turn it from a statement to a question and vice versa. Let kids play around with different words to form their own sentences with different punctuation.
Learn More: Math Worksheets 4 Kids
13. Cut and Paste Punctuation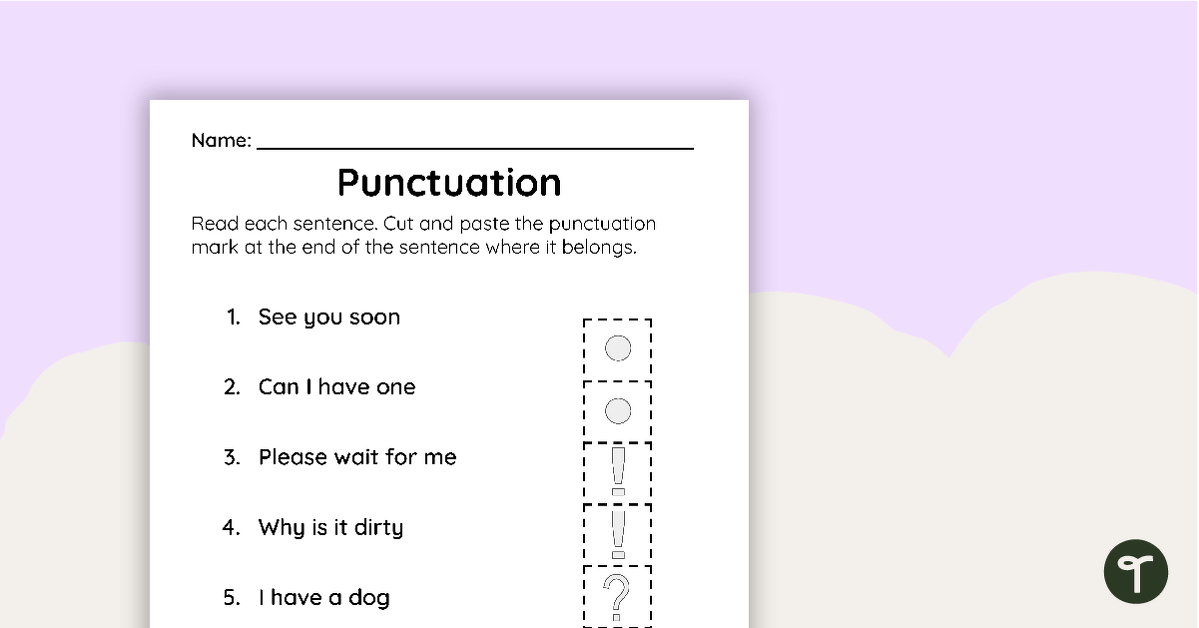 Kids love a good cut-and-paste activity! How fun and easy is it to provide kids with sentences that they simply need to cut and paste to display the sentences correctly? You can change the level of difficulty depending on the kid's skill level and age group.
Learn More: Teach Starter
14. Monthly Punctuation Paddles
Hand out a popsicle stick with a tri-fold piece of paper that displays three punctuation marks on it. Kids will twirl their sticks to display the correct punctuation choice when a teacher finishes reading example sentences.
15. Dr. Seuss Grammar Hat
The Dr. Seuss grammar hat exercise is fun and works on punctuation skills by providing different sentence structures on each line of the hat. Kids can then fill in the right punctuation as they read through the sentences.
Learn More: Teach With Me
16. Peer Editing Activities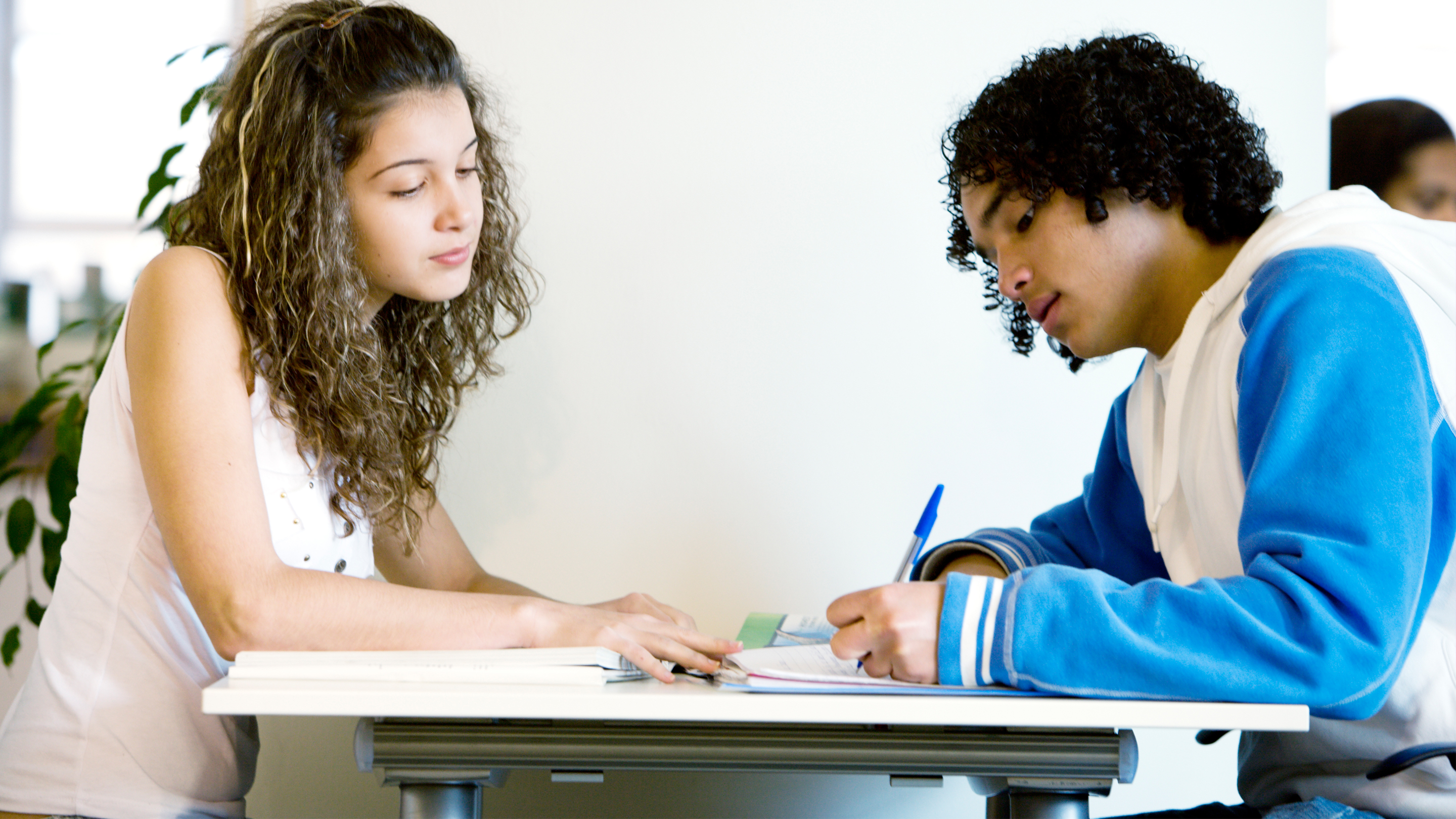 Let the kids work together by having them peer edit any essays or homework assignments. Pairs can grade each other and then switch to double-check each other's grading.
Learn More: ProWritingAid
17. Flipped Learning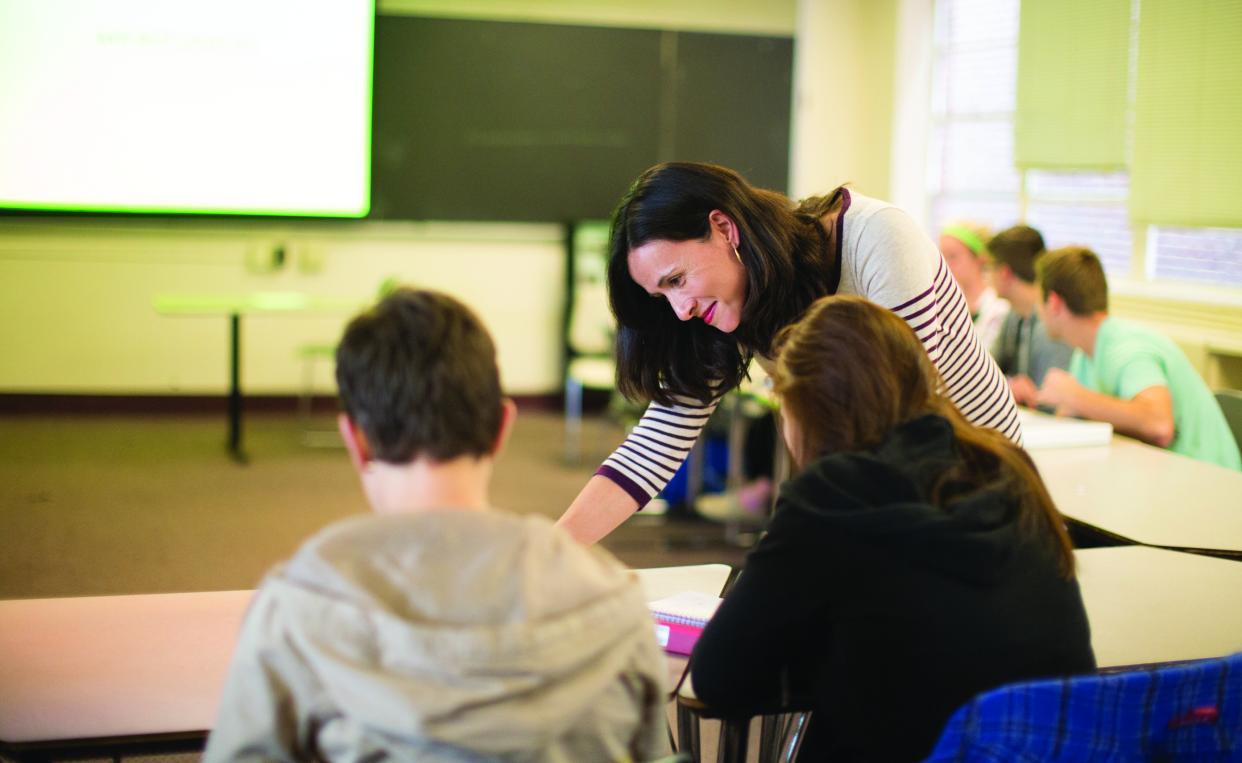 Let the students take on a different approach to learning punctuation marks by becoming teachers. There is no better way for them to learn than by trying to teach others what they know about proper punctuation.
Learn More: ProWritingAid
18. Task Cards
Task cards are great tools for kids to learn punctuation. Simply put a task on the card and ask the students to complete it. Give the kids more tasks as they rack up cards in their pile.
Learn More: Teachers Pay Teachers
19. Slide Show Punctuation
Some students are visual learners. That's why teaching them punctuation on a PowerPoint can be a great way to start the lesson! Each slide can display a different punctuation mark with examples of how they're used.
Learn More: Unique Teaching Resources
20. Art Punctuation Activity
Let your kiddos draw different punctuation signs and fill them in with colored pencils, markers, or crayons. The outcome of this brain break will leave your students with punctuation cards that can be used in an assortment of other activities.
Learn More: Craft Literary
21. Sign Language Punctuation
This is an all-inclusive activity that kids will love! Teaching punctuation in sign language will keep your kids engaged and teach them a new skill. Be sure to still explain what each punctuation mark signifies.
Learn More: Handspeak