Bring the magic of puppets to your preschool classroom with these 15 fun and easy-to-make puppet activities! Not only are puppets a blast for kids to play with, but having access to them promotes creativity, self-expression, and social-emotional development. Grab your craft supplies and let the puppet-making begin!
1. Engaging Puppet-Making with Paper Bags
Use a print-and-cut template to craft these Christmas-themed paper bag puppets. You can dress them up by using materials or use the template and let your preschoolers simply color and cut to make their puppets.
Learn More: Teach Starter
2. Popsicle Stick Puppets and Mini-Theater
This adorable puppet activity has students crafting puppets from popsicle sticks. Additionally, the fun puppet theater is made from a cardboard box and scrap fabric. Your students could put on their own classroom puppet shows as they work on language skills and have fun!
Learn More: Make and Takes
3. Amazing Puppet Characters
Puppet fans will agree that these are a bit more intricate to create! Puppets like these use wooden dowels, foam balls, fabric, and other crafty bits. Preschoolers would have a blast decorating and choosing their fabrics for clothing, and with a little help from their teacher; they'll have a few puppets in no time!
Learn More: Artful Parent
4. Silhouette Puppets
Use materials like wooden skewers and scrap paper to make these fun silhouette puppets. Place a light source behind your students and have them put on an engaging puppet show.
Learn More: MuuMade
5. Animal String Puppets
Some yarn, scissors, craft sticks, and paper fasteners are all you need to craft a string puppet! Using a printable template, your students can make adorable animal puppets for storytelling or literacy activities.
Learn More: Teach Starter
6. Attractive Finger Puppets
The beauty of these puppets is that they are so simple to make! Black and yellow pipe cleaners, glue, and a bit of tissue paper are all you need to make these sweet bee finger puppets. Get creative and explore making different animals once you've got the basics down.
Learn More: A Dab of Glue Will Do
7. Classic Sock Puppets
Your classic (clean) sock is perfect for puppet-making in the classroom. Crafty bits like; buttons, sequins, ribbons, and pompoms make these sock puppets one-of-a-kind! Make sure you use tacky or hot glue to help your students make them.
Learn More: Wonderful DIY
8. Paper Plate Frog Puppet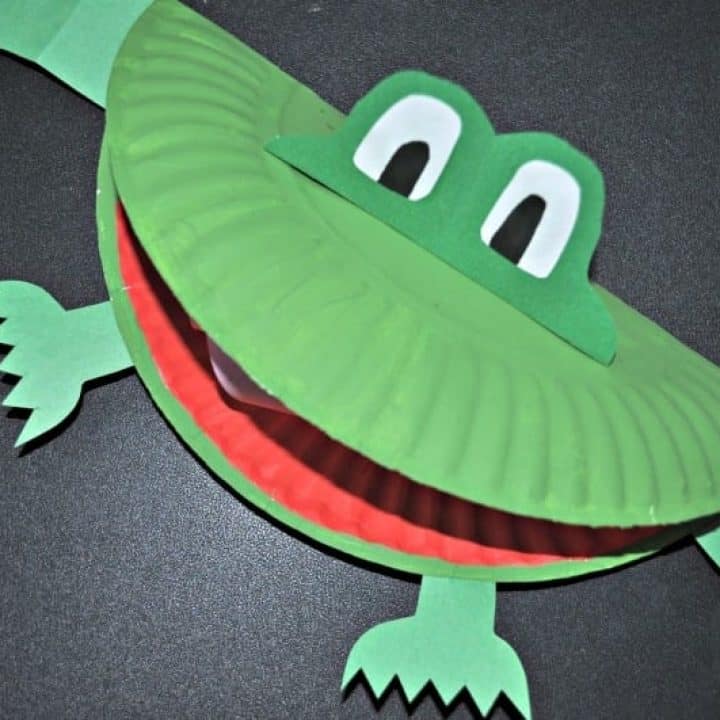 This classic craft would make an adorable addition to your puppet basket. A simple paper plate can be transformed into a fun frog puppet using strips of paper, tempera paint, and some glue.
Learn More: DLTK-Kids
9. Colorful Envelope Puppet Family
These creative puppets are the perfect activity for art class. The only materials needed for these envelope puppets are; assorted envelopes, glue, markers, and paper. Cut an envelope in half and give your students time, and scrap paper, to create their own personalized puppets.
Learn More: Make and Takes
10. Creative Paper Cup Puppets
This creative clown puppet is quick and easy to make. Using a paper or plastic cup, your students can turn a simple cup and a few craft materials into a funny clown, a ghost, or any other creature they can dream up! Bits of fur, fabric, paper, and pipe cleaners were used to decorate this adorable clown puppet.
Learn More: Puppet Showplace
11. Paper Bag Shape Puppets
These shape puppets are the perfect way to blend crafting with a mathematics curriculum. Provide your preschoolers with shapes cut from paper and googly eyes. Have them create their own paper bag puppets to use for storytelling. Then, you can use them later to identify, count, and graph the different shapes.
Learn More: In the Bag Kids Crafts
12. Leaf Animal Puppets
One of the main advantages of puppet-making with kids is that they are more than happy to use any materials they can find to make their puppet come alive. These homemade puppets are made from beautiful Fall leaves. Just think of the fun Fall stories your learners can tell with puppets like these!
Learn More: Messy Little Monster
13. Farm Animal Spoon Puppets
There are hundreds of activities that you can do with your students that use plastic or wooden spoons. These sweet farm animal spoon puppets are a lovely craft for the beginning of a farm animal unit.
Learn More: Teach Me, Mommy
14. Stick People Puppets
These stick people puppets are crafted from scrap fabric, yarn, paper, and other bits and bobs from around the classroom. Making and using puppets like these can help your students develop social, scissor, and listening skills.
Learn More: Happy Toddler Playtime
15. Footprint Farm Animal Puppets
Have you ever thought about using your feet to make a funny puppet character? It's possible! These adorable farm animal puppets are crafted from…you guessed it…footprints! A cutout footprint and a craft stick are the base for applying paper cutouts to dress them up as Old Mcdonald's farm animals.
Learn More: Fun Handprint Art Blog