So you have a classroom full of squirrely middle school students and some have finished the test early but you need to have a quiet classroom. If you are facilitating a standardized test, you can't let them get out any electronic devices and you would still like the time to be used engaged in learning. So what do you do to keep the chaos at bay? Here is a list of some tried and true activities and a few new ones that will keep those students quiet so the rest of the class can finish the test.
I always keep a few chess and checkers board games on a bookshelf in the classroom. Students know where to find them and know that they can use them at a time like this as long as they are quiet. The kids love these strategic games.
Learn more: Amazon
Keep some drawing paper, colored pencils, markers, and other fun supplies on hand. Students love to doodle and draw quietly. Drawing is an activity that uses both the left and right sides of the brain, so it increases brain connectivity and strengthens focus.
Learn more: Amazon
I always keep a few word search puzzles handy for the individual student who needs to pass the time. I don't recommend using these (or any other activity) for "extra credit" though. The testing students will get restless and think they are missing out if they see other students earning "extra credit."
Learn more: The Word Search
Puzzles are always good for quiet time. I pick them up at the dollar store and keep them on the bookshelf with the quiet games. I also have a couple of 3D puzzles for those that like the extra challenge.
Learn more: Amazon
I love journals! I use them regularly in my classroom so students have an opportunity to reflect and communicate in various forms. They can write a poem, draw a picture, or just write. Middle school is the perfect time to introduce this great coping mechanism for students.
Learn more: Amazon
6. Make Up Missing Assignments
If students are missing assignments due to absences, then this is a great time for them to get them made up for grading. You are available to answer any questions and they won't be overwhelmed or pressured to put other homework aside to get this done.
Learn more: Wiki How
If electronics are allowed, I let my students listen to music on their phones or laptop computers. Music can be a wonderful tool for emotional soothing for that extra jiggly student that rarely stops moving and now has to sit and be quiet.
Learn more: Inquiries Journal
Remember that bookshelf I mentioned? Well, it has various books and plays on it too. I also try to have some age-appropriate manga and comic books on hand as well. I think reading, in any form, is always a good thing for students.
Learn more: Amazon
I keep a wall in my classroom full of pictures and notes from students. It's a wonderful collage of creativity and appreciation. I love looking at it (especially on a hard day) and students love the honor of having their work displayed on the wall. Encourage students to create something new for the classroom wall.
Learn more: Cubby Care
This is another handy worksheet to have in a folder for students for an occasion such as this because some of my students love numbers, not Shakespeare, so why not encourage that too?
Learn more: Reader's Digest
If a student wants to draw, but isn't sure what to do and needs a little more direction, I ask them to specifically draw a scene from one of the stories we've read or from their favorite movie. This is a fantastic creative outlet for students who need specific instruction on what to draw.
Learn more: Learning Center
12. Create trivia questions from literature
Create trivia questions from literature - Ask students to create trivia questions from a book you have read together in class. They will like being given such an important responsibility. You can use them for an end-of-the-year review, or the student can create an original Kahoot for a class game.
Learn more: Kahoot
Adult coloring pages have become quite popular. Having a few "mandala" on hand for students to color with colored pencils is a nice, quiet activity. Maybe the mandala coloring artwork will even make it to "the wall (see #9).
Learn more: Monday Mandalas
14. Self-Awareness Activity for Social Emotional Learning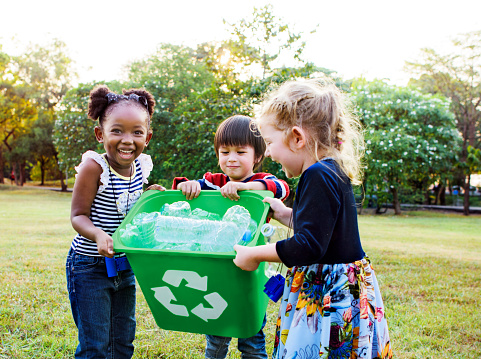 Ask the student to write a letter to themselves where they outline goals they have for the summer or for the school year. They can reflect on their strengths and weaknesses as they determine what they want to work towards.
Learn more: The University of Edinburgh
Keep a few decks of cards on hand with the other games, so students can play some solitaire. This activity helps the brain relax after completing some pretty stressful testing. It is also great for building memory skills.
Learn more: Solitaire 365
This fun activity is marvelous for the creative child. Give them some pipe cleaners and challenge them to build the tallest tower they can without it falling over, only using the pipe cleaners. You can even make it a contest between several students in class.
Learn more: Vivify STEM Education
17. Get homework done for another class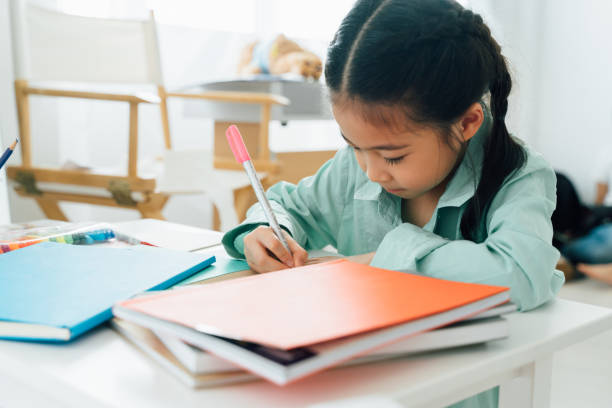 This is an excellent opportunity to teach students some time management skills. They can use the extra time to get some homework done for another class and get it out of the way so they have more free time at home.
Learn more: The Princeton Review
18. Mindfulness Meditation
If you haven't taught your students how to do mindfulness meditation, you can give them a short handout with the instructions. The basic idea is to relax your brain, close your eyes, and breathe slowly. It is a fantastic stress-relieving tool.
Learn more: Mindful Schools
19. Brain Teaser Puzzles and Riddles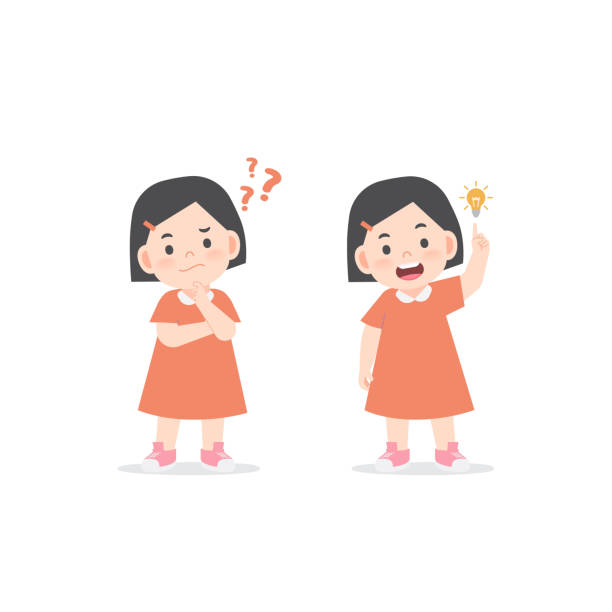 Brain teasers and riddles are fabulous for developing problem-solving, analytic, and critical thinking skills while being entertaining as well. Kids enjoy these games and don't even realize that they are actually learning too!
Learn more: Prodigy
This is a very easy and fun activity to do quietly and all you need is paper. Kids love to show their friends the fun objects they created. Print off the easy directions and provide colored paper so they can make their first paper crane.
Learn more: Origami Me
21. Make friendship bracelets
Supply some embroidery floss and maybe some beads and let your students spend the time making friendship bracelets. You can even ask parents to supply the floss so the cost doesn't get too out of hand.
Learn more: Sarah Maker
22. Hair Styling with Wigs
Ask your drama teacher if they have a wig head and a wig. Kids can brush and style the wig at their own desks instead of braiding each other's hair because that inevitably leads to giggles and noise.
Learn more: DIYs
Print out these blank templates for a movie makeup design activity for Harry Potter. Kids will learn how to create different looks for different characters from the film using the printout and some colored pencils.
Learn more: The Making of Harry Potter
This quiet time activity is great for the budding fashionista of the class. Print up a few fashion templates and keep the child busy as they design their own clothing line. This packet includes shirts, shorts, and dresses.
Learn more: Kiddy Charts