The Rainbow Fish by Marcus Pfister is a classic and beloved story about a beautiful fish with its shiny scales. Because this story has been around for such a long time (originally published by Marcus Pfister in 1992), there are tons of different activities and projects to accompany the reading of this picture book. The Rainbow Fish is most certainly the perfect book to add to your class book basket and lesson plans.
The Rainbow Fish Art Projects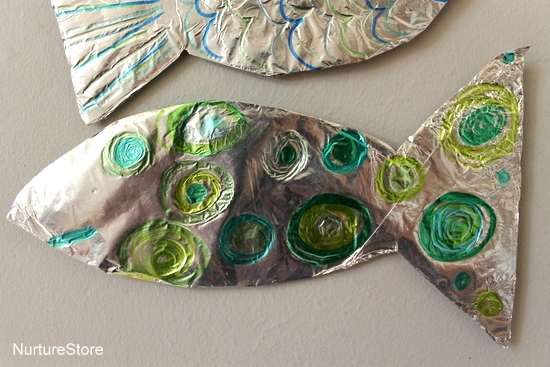 This art project is so much fun and takes very few resources. With some cardboard cut out in the shape of a fish, some foil, and some paint, you can make your very own colorful fish. The foil gives your rainbow fish the appearance of having shiny scales, just like in the book.
Learn more: Nurture Store
2. Rainbow Fish Hand Craft
What child doesn't like putting their hands in paint? Just as easy as it looks, uses your preschooler's hand as the body for the fish. Add a googly eye and some bubbles and you've got a cute fish craft to go with the rainbow fish story.
Learn more: Midwest Modern Mama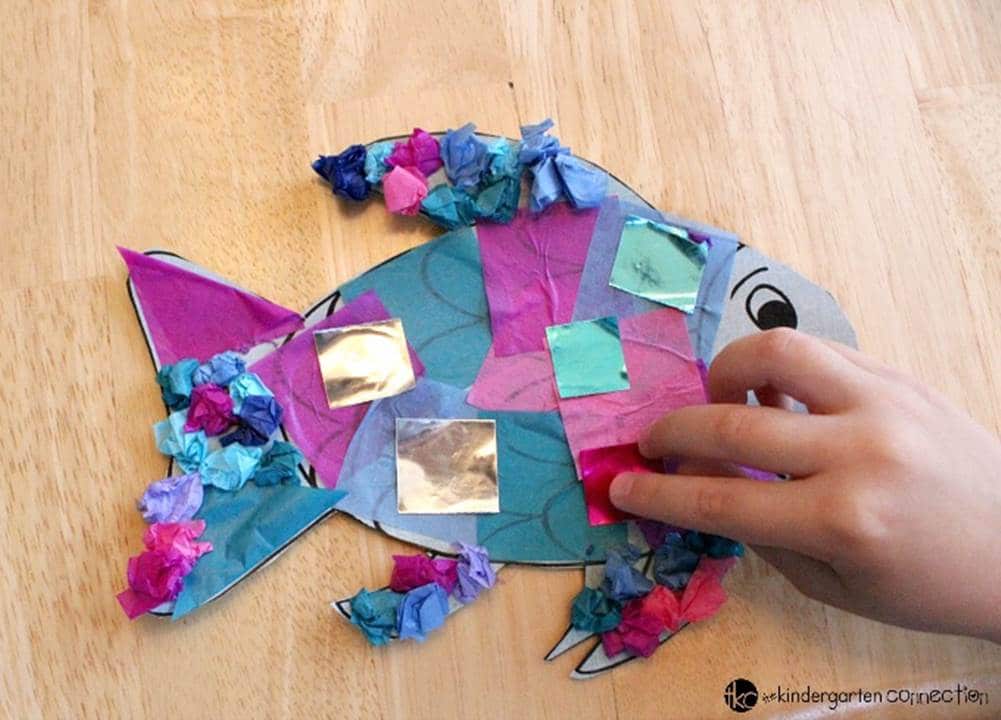 Give all in your class a fish cutout and lots of tiny pieces of tissue paper, and a stick of glue. Shiny pieces of tissue paper help the project resemble the glittery rainbow fish in the story. If you want your kids to practice their scissor skills, allow them to cut the tissue paper since it does not have to be an exact shape.
Learn more: Meraki Mother
4. Fun Paper Plate Fish Craft
Your preschoolers will love making this paper plate rainbow fish papercraft! Put all of these cute projects together on the wall and it will look like a school of rainbow fish is swimming through your class.
Learn more: A Little Pinch of Perfect
5. Rainbow Fish Weaving Craft
This fun fish craft allows kids to practice fine motor skills while keeping them busy for a little while. Preschool-age children will love this adorable art project.
Learn more: Crafty Morning
6. Silver Scales Rainbow Fish Craft
This clever blogger used foam board and paint sample papers to make her colorful rainbow fish. Click on the picture to get all the details!
Learn more: The Vintage Umbrella
Making these special salt dough ornaments is for sure going to be an activity students remember all year! These are perfect projects for students to be able to give a fish ornament as a Christmas gift to their family. If you do not want to make your own salt dough, blue play dough also works for this project.
Learn more: Artsy Momma
Snacks to Munch on While Reading The Rainbow Fish
8. Rainbow Fish Cracker Snacks
All you need is some celery, cream cheese, and those cute goldfish crackers to make a healthy and tasty treat!
Learn more: BACT Blog
9. Rainbow Fish Ocean Jello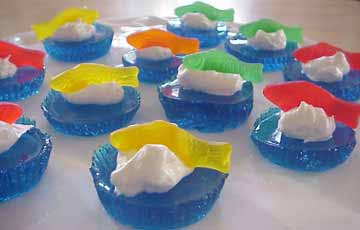 Little Swedish fish on a dollop of whipped cream swimming in a sea of Jello! Yes, please! This super cute and tasty treat takes a little bit of preparation, but it is the perfect snack time addition to your favorite book.
Learn more: Mermaid Mary
10. Fun Rainbow Fish Fruit Cookie
Using fruit as fish scales has never been so tasty! This blogger used sugar cookie dough to bake in the shape of a fish and added vanilla yogurt and fruit for the scales. You could use frosting if you don't have yogurt on hand!
Learn more: Taste of Home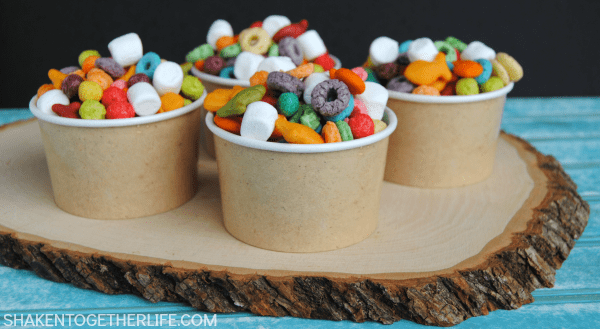 Pair your preschool lessons with this tasty treat. Complete with your favorite goldfish crackers, fruit loops, and marshmallow, this is guaranteed to keep your kids quiet...at least until their cup is empty.
Learn more: Shaken Together
12. Rainbow Fish Snack Time Treat
Like the above treat, this one has both sweet and salty components. This recipe has yummy additions like dried pineapple, dried cranberries, salty pretzels, popcorn, and lots of different color candy melts for the rainbow drizzle.
Learn more: Living a Sunshine Life
Super simple and you don't have to cook anything. Just jazz up some premade mandarin orange cups and you've got yourself a fish-themed snack.
Learn more: Gift Tree
14. Read The Rainbow Fish story and Discuss
This one may seem pretty obvious, however, it doesn't always happen. When you read this story, you can reinforce their knowledge and then grasp that they understand these concepts through text-dependent questions. This can be done by either creating those questions and answering them on paper or through discussion.
Learn more: Adventures in Storytime (and Beyond)
15. Rainbow Fish Descriptive Writing Activity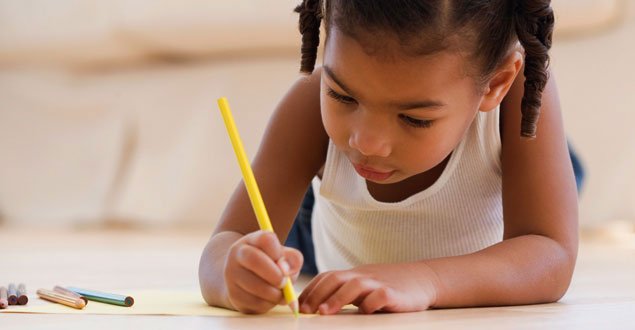 After reading The Rainbow Fish, give your kids some fun writing prompts that will allow them to express their ability to tell a story. When they are done with their writing activities, allow time for storytime! Let your students share out their work.
Learn more: Sunshine House
16. Rainbow Fish Sensory Activity
Sensory activities are not just for one age, they are great for preschool through grade 12. This sensory activity requires very little preparation and is something your kids will have fun with. All you need for this activity is a couple of sponges and a couple of bowls of water.
Learn more: The Keeper of the Memories
17. Matching with Paper Fish Shapes 
What teacher or parent doesn't just love a good printable? I know, as a teacher and a mom, I love anything that is free that is also a learning activity. This printable rainbow fish memory game is a great way to engage your children (or students) to practice those critical thinking skills.
Learn more: The Art Kit Blog
18. Letter Recognition Activity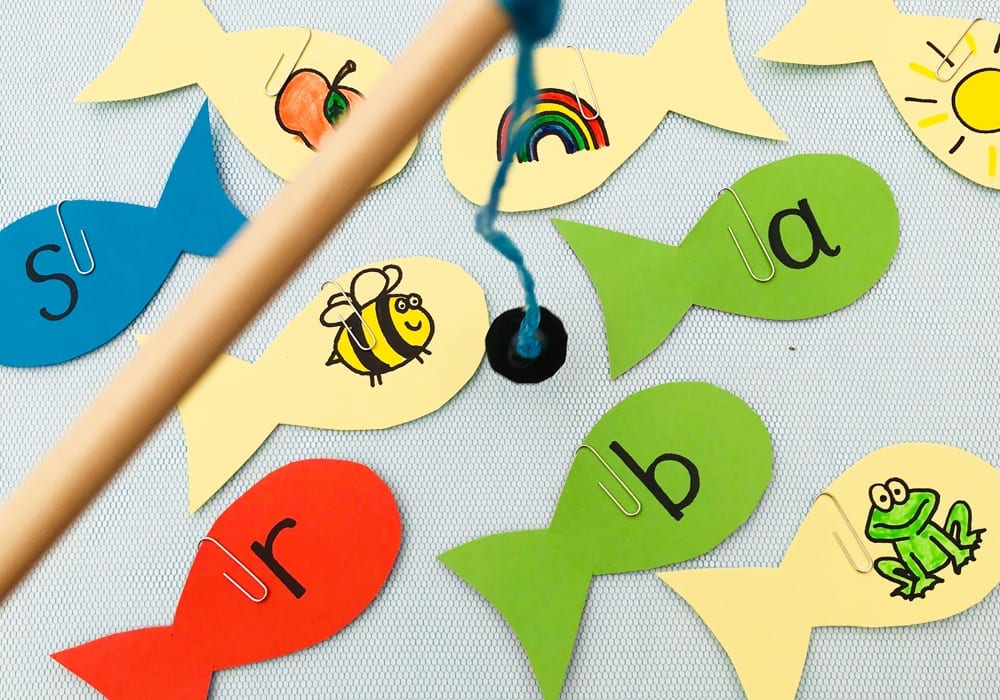 19. Fish for Math Activity!
This is the perfect math center activity to participate in after reading The Rainbow Fish story! Place these colorful creatures in the corresponding rows according to how many you need.
Learn more: Pocket of Preschool
20. Goldfish Pattern Activity
Learning the skill of patterning has never been so tasty. Isn't it amazing that those cute little fish-shaped crackers can be such a versatile learning tool? Using the colorful goldfish, have your students create different and varying patterns.
Learn more: Preschool Mom