When Christmas comes around, it's no secret that the kids get filled with excitement. Little ones also love animals, so it's no wonder that Santa's reindeer form a big part of their holiday joy! To keep them busy and out of mischief, we have some fun reindeer activity ideas.
Whether you love baking, crafts, or educational activities, we have it all right here. Check out our 24 dazzling reindeer activities!
1. Popsicle Stick Reindeer
There are a number of ways that popsicle sticks can be used for crafts. One of them is to create reindeer. You can use three skinny ones to make a triangle and add a pompom for its nose, piper cleaners for antlers, and googly eyes to finish.
Learn More: Kindergarten Connection
2. Reindeer Ornament Gift
You can also make ornaments with so many different styles. For this example, purchase a plain ball ornament. You can then paint on a reindeer and attach googly eyes and paper antlers.
Learn More: Pinterest
3. Reindeer Christmas Plates
You can make pretty reindeer crafts out of a few products and a paper plate. Ultimately, the creativity is up to you, but some markers, fuzzy pompoms, pipe cleaners, and googly eyes make it a lot more fun.
Learn More: Simple Everyday Mom
4. Reindeer Cupcakes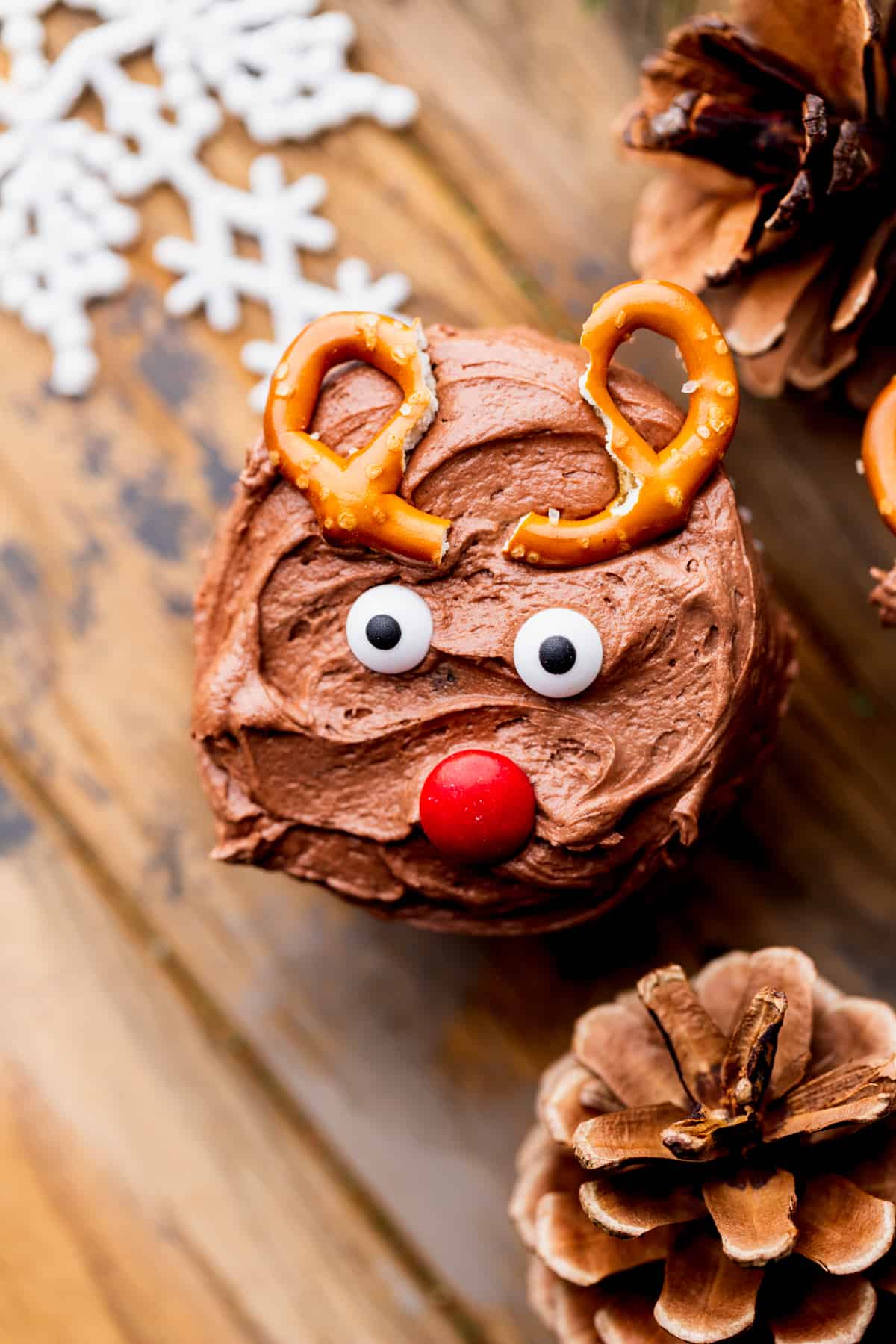 Who doesn't love baking around the holidays? Turn your cupcakes into Rudolph the red-nosed reindeer and his friends by adding some M&M's and brown frosting. Use red for the nose, black for the eyes, and add pretzels for the antlers.
Learn More: Stephanie's Sweet Treats
5. Christmas Cards Featuring Santa's Sleigh
Instead of paying money to have your family photos all over the Christmas card, have your kids make unique cards! Use guiding printouts or have your little ones create everything from scratch!
Learn More: Non-Toy Gifts
6. Reindeer PB&Js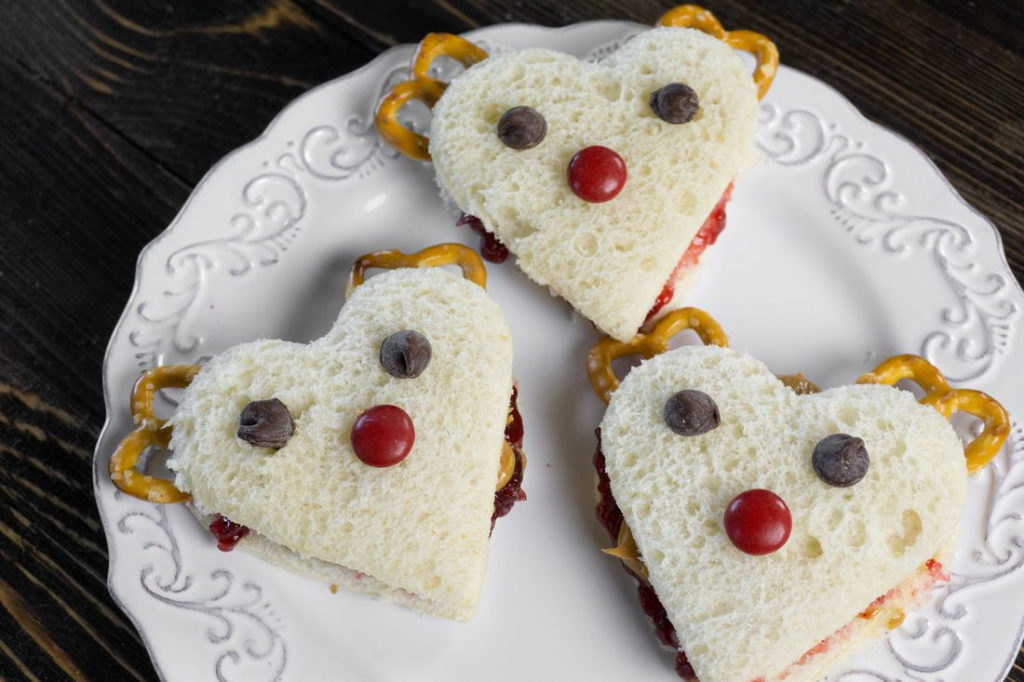 Make adorable reindeer peanut butter and jelly sandwiches by adding some pretzels for the antlers and M&Ms for the eyes and nose. Fill the sandwich with peanut butter and you're good to go!
Learn More: This Ole Mom
7. Reindeer Spelling Bee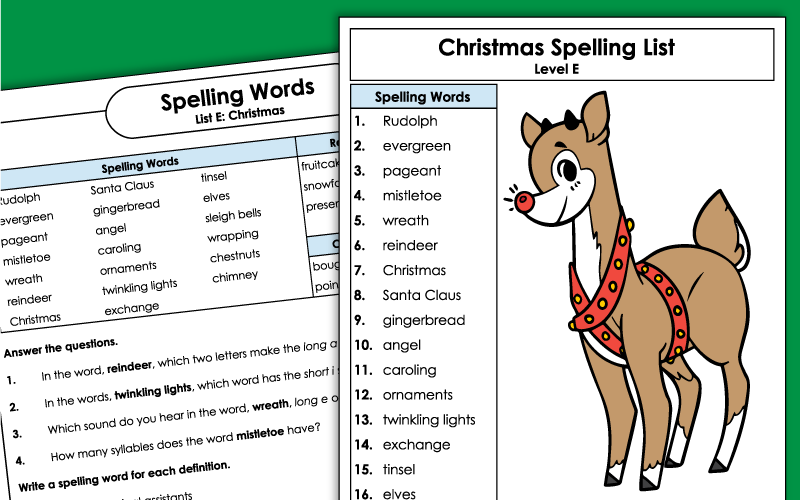 If you want to throw some educational activities in the mix, then how about a reindeer spelling bee? This can be done in a class or at home. Include the reindeer names but throw in some other holiday words appropriate for the age group.
Learn More: Super Teacher Worksheets
8. Holiday Cross-Word Puzzle
Crossword holiday puzzles are a lot of fun, and it's even more fun when you include Santa's sleigh full of reindeer. Here is just one example, but you can also make your own.
Learn More: School Family
9. Santa's Reindeer Sock Puppets
Sock puppets are that much more fun when they are turned into a cute craft that features reindeer. This holiday season, turn your sock puppets into Santa's reindeer and put on a play with your class or family.
Learn More: Kid's Craft Room
10. Act It Out: Reindeer Play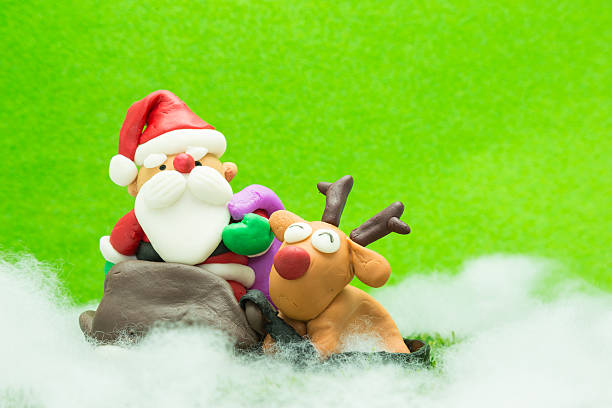 If you aren't into the idea of playing with sock puppets, then why not just create a play? This is the ultimate activity for reindeer fun. Let your kids play with their imagination and make up their own storylines. This is one of the most fun activities on the list.
Learn More: Drama Notebook
11. Poems About Santa's Reindeer
Some kids truly love to read poetry. You can approach this exercise in two different ways. It can be fun reading poems or even more fun when your learners write them themselves.
Learn More: Teachers Pay Teachers
12. Reindeer Word Search
Reindeer word searches keep kids busy while also challenging them mentally. There are many different places where you can find them, or you can even create your own. Mix in as much holiday vocabulary as you want.
Learn More: Teachers Pay Teachers
13. Holiday Reindeer Cards For The Elderly
If you are looking for a good handprint reindeer craft, then let your children make reindeer cards. Better yet, give them some purpose and send them to the nursing homes nearby for a good cause.
Learn More: Simple Everyday Mom
14. Reindeer Coloring
If you are stuck looking for classic activities for kids, then look no further than old-fashioned reindeer coloring. a simple google can take you to some printouts, or you can let them free draw.
Learn More: Get Coloring Pages
15. Reindeer Elf On The Shelf
Have you ever played the game Elf On The Shelf? Well, you can play it by simply subbing out the Elf for a reindeer. In fact, Elf on the Shelf makes its own pets section. But you can always substitute whatever you want.
Learn More: Elf On The Shelf
16. Paper Bag Reindeer Goodie Bags
Whether you're a teacher or a mom throwing a holiday party, reindeer goodie bags are a cute way to end the night. There are many approaches, but a simple brown bag with some craft glow-up is a cute craft.
Learn More: Kitchen Fun
17. Finger- Painted Reindeer
Who needs to use markers and crayons when you can get messy with some fingerprinting? If you aren't too scared about cleanup, then this is a great way for kids to use their motor skills.
Learn More: Crafty Morning
18. Rudolph The Rednose Reindeer Movie Marathon
It's a classic, and some kids just want to chill out during the holidays and watch movies. So, sometimes the best idea is just to watch the classic movie, "Rudolph The Red-Nosed Reindeer." You can find it constantly playing on the holidays.
Learn More: IMBD
19. Go Reindeer Sighting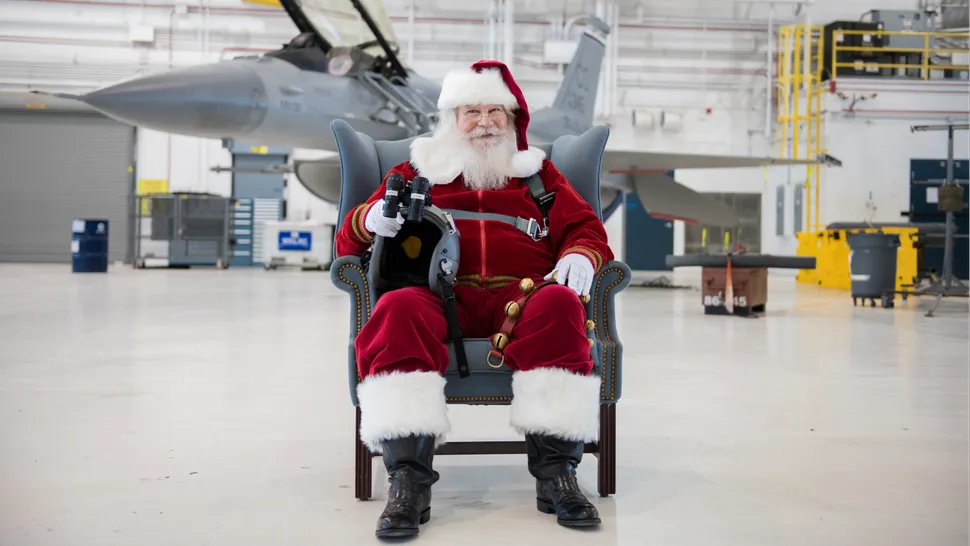 There are two approaches to this. You can get some fresh air and bring your kids to a farm that has reindeer for a fun holiday activity. Or, on Christmas Eve, go outside before bed and look for some shooting stars. Santa may just be one of them.
Learn More: NORAD
20. Reindeer Math Addition/Subtraction
Here are some more educational activities. Instead of thinking of it like education, think of it as a way to spice up math during the holidays. Your kids will appreciate it. You can do it with more complex math problems as well.
Learn More: Beyond The Playroom
21. Reindeer Plate For The Night Before
Kids find a lot of joy in creating Santa's plate of cookies. But what about the reindeer? They need their fuel to power through the night too. That's why making a plate for them is just as important. You can get as creative as you want with this one.
Learn More: Oh My Creative
22. Rocking Reindeer Songs
This activity is for all the musicians in the family. We love to sing, and of course, Rudolph The Red-Nosed Reindeer is a favorite. But there are more songs than that. Better yet, have your kids make some of their own up for extra creativity.
Learn More: The North Pole
23. Reindeer Playdough
Sometimes a simple activity is best. Have your kids play with Playdough and make reindeer out of it. Or have them make an entire Christmas scene. The limits are endless here and will keep your kids busy.
Learn More: Pickle Bums
24. Reindeer Cookies
Last but certainly not least, it's tough to call it a baking season without making holiday cookies. So why not make the holiday cookies better by making them reindeer? It's awesome for a party or for even just having them around the house.
Learn More: All Recipes