Learning to research effectively is an important skill that middle-school-aged students can learn and carry with them for their whole academic careers. The students in question will use these skills for everything from reading news articles to writing a systematic review of their sources. With increased demands on students these days, it's never too early to introduce these sophisticated research skills.
We've collected thirty of the best academic lessons for middle school students to learn about sophisticated research skills that they'll use for the rest of their lives.
1. Guiding Questions for Research
When you first give a research project to middle school students, it's important to make sure that they really understand the research prompts. You can use this guiding questions tool with students to help them draw on existing knowledge to properly contextualize the prompt and assignment before they even pick up a pen.
Learn More: Mrs. Spangler in the Middle
2. Teaching Research Essential Skills Bundle

This bundle touches on all the writing skills, planning strategies, and so-called soft skills that students will need to get started on their first research project. These resources are especially geared towards middle school-aged students to help them with cognitive control tasks plus engaging and active lessons.
Learn More: Pinterest
3. How to Develop a Research Question
Before a middle school student can start their research time on task, they have to form a solid research question. This resource features activities for students that will help them identify a problem and then formulate a question that will guide their research project going first.
Learn More: Campus Guides
4. Note-Taking Skills Infographic
For a strong introduction and/or systematic review of the importance of note-taking, look no further than this infographic. It covers several excellent strategies for taking the most important info from a source, and it also gives tips for using these strategies to strengthen writing skills.
Learn More: Word Counter
5. Guide to Citing Online Sources

One of the more sophisticated research skills is learning to cite sources. These days, the internet is the most popular place to find research sources, so learning the citation styles for making detailed citations for internet sources is an excellent strategy. This is a skill that will stick with middle school students throughout their entire academic careers!
Learn More: Educator's Technology
6. Guided Student-Led Research Projects
This is a great way to boost communication between students while also encouraging choice and autonomy throughout the research process. This really opens up possibilities for students and boosts student activity and engagement throughout the whole project. The group setup also decreases the demands on students as individuals. 
Learn More: The Thinker Builder
7. Teaching Students to Fact-Check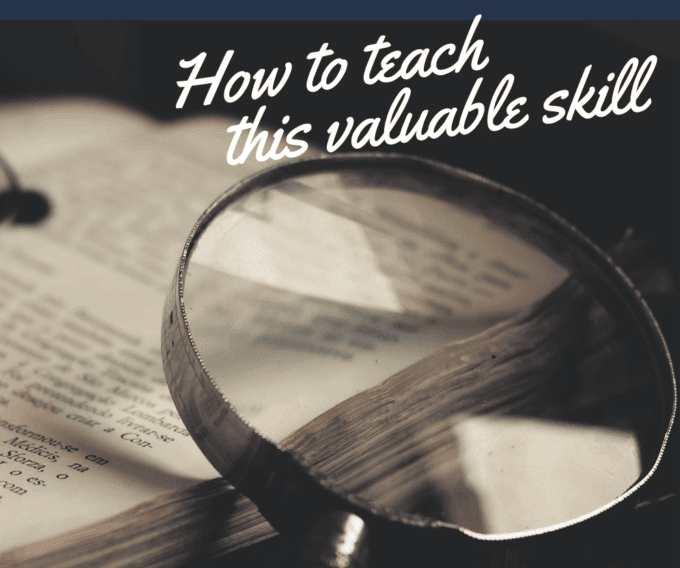 Fact-checking is an important meta-analytic review skill that every student needs. This resource introduces probing questions that students can ask in order to ensure that the information they're looking at is actually true. This can help them identify fake news, find more credible sources, and improve their overall sophisticated research skills.
Learn More: Just Add Students
8. Fact-Checking Like a Pro
This resource features great teaching strategies (such as visualization) to help alleviate the demands on students when it comes to fact-checking their research sources. It's perfect for middle school-aged students who want to follow the steps to make sure that they're using credible sources in all of their research projects, for middle school and beyond!
Learn More: Pinterest
9. Website Evaluation Activity
With this activity, you can use any website as a backdrop. This is a great way to help start the explanation of sources that will ultimately lead to helping students locate and identify credible sources (rather than fake news). With these probing questions, students will be able to evaluate websites effectively.
Learn More: Pinterest
10. How to Take Notes in Class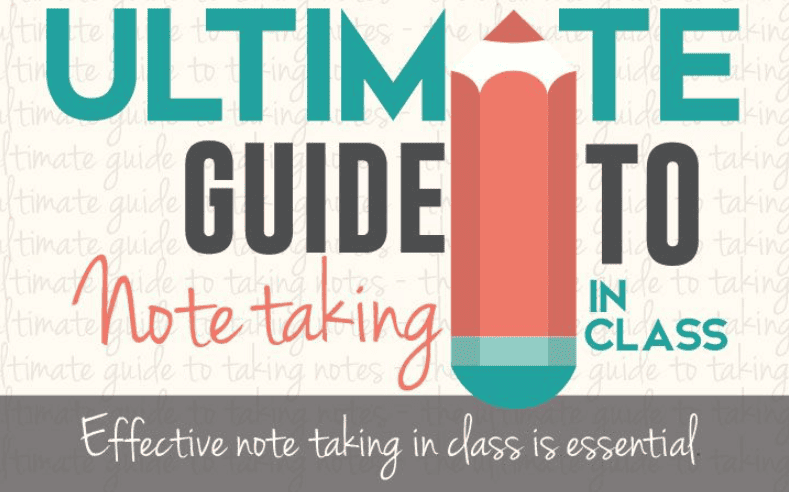 This visually pleasing resource tells students everything they need to know about taking notes in a classroom setting. It goes over how to glean the most important information from the classroom teacher, and how to organize the info in real-time, and it gives tips for cognitive control tasks and other sophisticated research skills that will help students throughout the research and writing process.
Learn More: Visualistan
11. Teaching Research Papers: Lesson Calendar
If you have no idea how you're going to cover all the so-called soft skills, mini-lessons, and activities for students during your research unit, then don't fret! This calendar breaks down exactly what you should be teaching, and when. It introduces planning strategies, credible sources, and all the other research topics with a logical and manageable flow.
Learn More: Discover Hub Pages
12. Google Docs Features for Teaching Research
With this resource, you can explore all of the handy research-focused features that are already built into Google Docs! You can use it to build activities for students or to make your existing activities for students more tech-integrated. You can use this tool with students from the outset to get them interested and familiar with the Google Doc setup.
Learn More: Educator's Technology
13. Using Effective Keywords to Search the Internet
The internet is a huge place, and this vast amount of knowledge puts huge demands on students' skills and cognition. That's why they need to learn how to search online effectively, with the right keywords. This resource teaches middle school-aged students how to make the most of all the search features online.
Learn More: Teachers Pay Teachers
14. How to Avoid Plagiarism: "Did I Plagiarize?"
This student activity looks at the biggest faux pas in middle school research projects: plagiarism. These days, the possibilities for students to plagiarize are endless, so it's important for them to learn about quotation marks, paraphrasing, and citations. This resource includes information on all of those!
Learn More: Lib Guides
15. 7 Tips for Recognizing Bias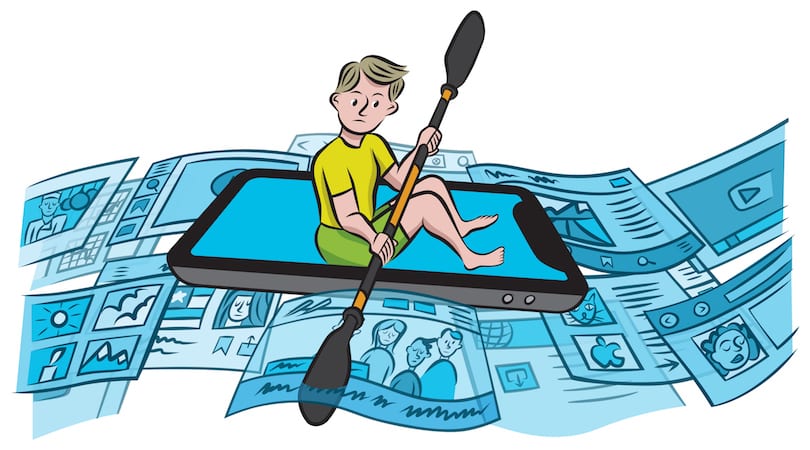 This is a resource to help middle school-aged students recognize the differences between untrustworthy and credible sources. It gives a nice explanation of sources that are trustworthy and also offers a source of activities that students can use to test and practice identifying credible sources.
Learn More: We Are Teachers
16. UNESCO's Laws for Media Literacy
This is one of those great online resources that truly focuses on the students in question, and it serves a larger, global goal. It offers probing questions that can help middle school-aged children determine whether or not they're looking at credible online resources. It also helps to strengthen the so-called soft skills that are necessary for completing research.
Learn More: SLJ Blogs
17. Guide for Evaluating a News Article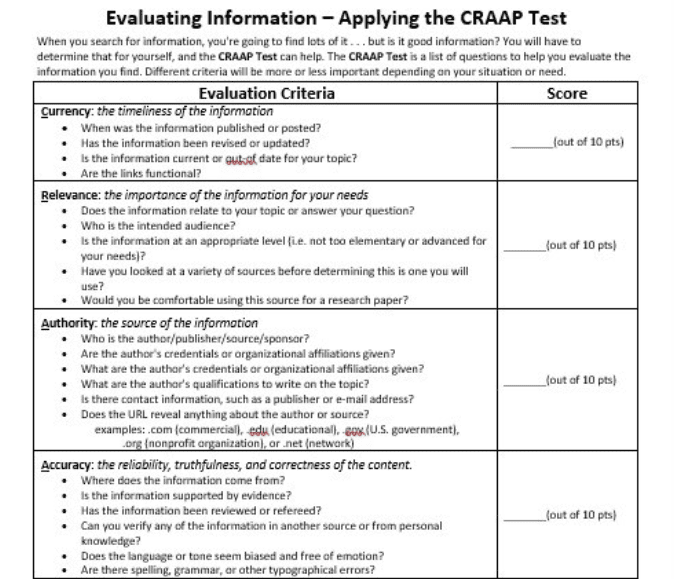 Here are active lessons that students can use to learn more about evaluating a news article, whether it's on a paper or online resource. It's also a great tool to help solidify the concept of fake news and help students build an excellent strategy for identifying and utilizing credible online sources.
Learn More: Valencia College
18. Middle School Research Projects Middle School Students Will Love
Here is a list of 30 great research projects for middle schoolers, along with cool examples of each one. It also goes through planning strategies and other so-called soft skills that your middle school-aged students will need in order to complete such projects.
Learn More: Madly Learning
19. Teaching Analysis with Body Biographies
This is a student activity and teaching strategy all rolled into one! It looks at the importance of research and biographies, which brings a human element to the research process. It also helps communication between students and helps them practice those so-called soft skills that come in handy while researching.
Learn More: Study All Knight
20. Top Tips for Teaching Research in Middle School
When it comes to teaching middle school research, there are wrong answers and there are correct answers. You can learn all the correct answers and teaching strategies with this resource, which debunks several myths about teaching the writing process at the middle school level.
Learn More: Teaching ELA with Joy
21. Teaching Students to Research Online: Lesson Plan
This is a ready-made lesson plan that is ready to present. You don't have to do tons of preparation, and you'll be able to explain the basic and foundational topics related to research. Plus, it includes a couple of activities to keep students engaged throughout this introductory lesson.
Learn More: Kathleen Morris
22. Project-Based Learning: Acceptance and Tolerance
This is a series of research projects that look at specific problems regarding acceptance and tolerance. It offers prompts for middle school-aged students that will get them to ask big questions about themselves and others in the world around them.
Learn More: Sandy Cangelosi
23. 50 Tiny Lessons for Teaching Research Skills in Middle School
These fifty mini-lessons and activities for students will have middle school-aged students learning and applying research skills in small chunks. The mini-lessons approach allows students to get bite-sized information and focus on mastering and applying each step of the research process in turn. This way, with mini-lessons, students don't get overwhelmed with the whole research process at once. In this way, mini-lessons are a great way to teach the whole research process!
Learn More: Kathleen Morris
24. Benefits of Research Projects for Middle School Students
Whenever you feel like it's just not worth it to go to the trouble to teach your middle school-aged students about research, let this list motivate you! It's a great reminder of all the great things that come with learning to do good research at an early age.
Learn More: Thrive in Grade Five
25. Top 5 Study and Research Skills for Middle Schoolers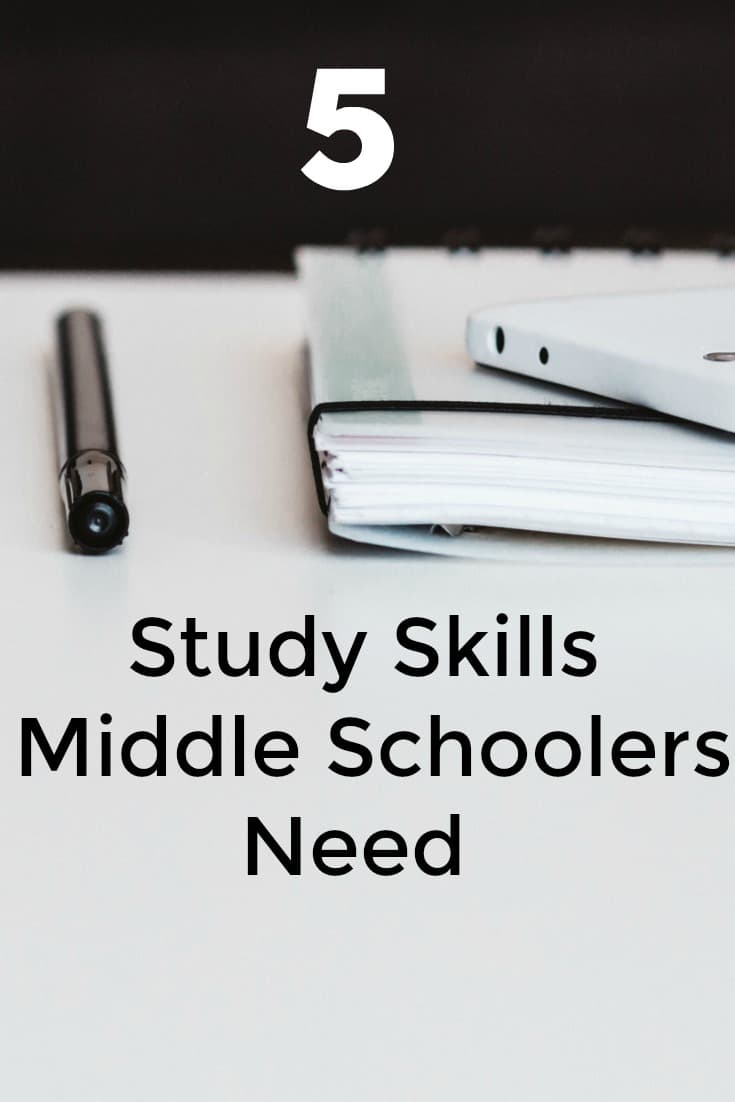 This is a great resource for a quick and easy overview of the top skills that middle schoolers will need before they dive into research. It outlines the most effective tools to help your students study and research well, throughout their academic careers.
Learn More: Meagan Gets Real
26. Research with Informational Text: World Travelers
This travel-themed research project will have kids exploring the whole world with their questions and queries. It is a fun way to bring new destinations into the research-oriented classroom.
Learn More: The Superhero Teacher
27. Project-Based Learning: Plan a Road Trip
If you want your middle school-aged students to get into the researching mood, have them plan a road trip! They'll have to examine the prompt from several angles and collect data from several sources before they can put together a plan for an epic road trip.
Learn More: Appletastic Learning
28. Methods for Motivating Writing Skills
When your students just are feeling up to the task of research-based writing, it's time to break out these motivational methods. With these tips and tricks, you'll be able to get your kids in the mood to research, question, and write!
Learn More: The Superhero Teacher
29. How to Set Up a Student Research Station
This article tells you everything you need to know about a student center focused on sophisticated research skills. These student center activities are engaging and fun, and they touch on important topics in the research process, such as planning strategies, fact-checking skills, citation styles, and some so-called soft skills.
Learn More: Upper Elementary Snapshots
30. Learn to Skim and Scan to Make Research Easier
These activities for students are geared towards encouraging reading skills that will ultimately lead to better and easier research. The skills in question? Skimming and scanning. This will help students read more efficiently and effectively as they research from a variety of sources.
Learn More: Madly Learning