Student reward coupons are a fantastic classroom behavior management tool for students of any age and, if used well, can turn around even the most unruly of classes! You can hand out rewards for good pieces of work or behavior or arrange a system where students can save up counters or tokens to "buy" a reward coupon. We have come up with 30 amazing classroom reward coupon ideas to help establish this super system in your class!
1. DJ For The Day
Let students pick around three of their favorite songs to play during class time. It's up to you if you want this to be in the background while your students are working, or if you'd rather it was during a break. Remind your students to pick an appropriate song with clean lyrics.
2. Pen Pass
A pen pass allows students to use a pen to complete their work for the day. They can pick any unique pen as long as it is legible once they have completed their work. You could have a selection of pens in class that are suitable for students to pick from.
3. Sit Next To a Friend
Students love nothing more than to be able to pick their own seating and sit with their friends. This pass allows them to swap seats with someone or let their friend swap to sit next to them for the day.
4. Extended Recess
This reward coupon would allow the holder and a few friends to enjoy an extended recess. When it's time for the students to come back inside to resume the lessons, they would instead be able to stay out to play for another five or ten minutes.
5. Tech Time
Allowing students free time on a computer or iPad to play a game is always a popular idea! Alternatively, this reward coupon could allow the holder to complete a classwork task on the computer.
6. Pass on a Task
This coupon allows students to "skip" a classroom task or piece of work and do an activity of their choice instead; within reason of course! It's perhaps necessary to put certain stipulations that certain essential learning tasks cannot be skipped if you're covering a difficult or new concept, or doing a test for example.
7. Steal the Spotlight
Give your students five minutes of fame with this fun reward coupon. Students can have five minutes of the class's undivided attention. They could use this time to share some news or an achievement, perform a talent, or even teach something to the class!
8. Use a Chair During Floor Time or Circle Time
Allow your students the privilege of using a chair for circle time or during other activities where they would usually be expected to sit on the floor. Students love the novelty of being able to sit on their chairs for these activities!
9. Take a Break
This reward coupon lets your student take a break at a time of their choice, without being in trouble with the teacher for not doing their work! Students can use this coupon at any point during the day and take a five or ten-minute break to read a book, listen to music or just have a bit of quiet time.
10. Read to the Class
If you have a class novel that you read to your students, this reward is a fantastic option. The coupon allows the holder to take over from the teacher to read from the class novel.
11. A Treat or Prize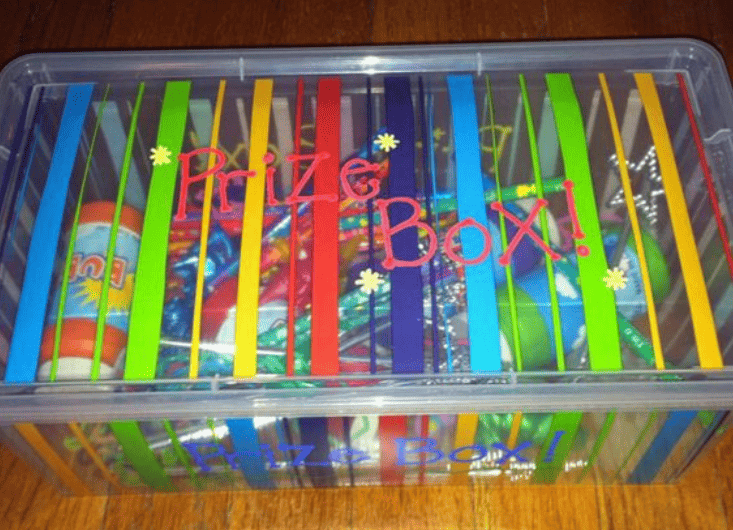 A treat or prize coupon can be exchanged for students to take something from your prized stash. These are great to give out for outstanding pieces or work or as coupons that can be "bought" with a small number of tokens if you run your reward system this way.
12. Sit at The Teacher's Desk
The thrill and excitement of sitting at the teacher's desk is such a rush for students! The coupon allows a student to sit at the teacher's desk for a whole day whenever they decide they would like to redeem it.
13. Game Session With a Friend
This reward allows students to pick a few friends to play a game with at some point during the school day. Students could choose to bring a game in for this reward or play one that is already in the class. Alternatively, this reward could be redeemed for the entire class to have a games afternoon!
14. Wear Slippers Instead of Shoes For The Day
Students will love the opportunity to be cozy in class and wear their slippers or fuzzy socks for the day when they redeem this reward!
15. Whole Class Reward
A super way to reward your students is with a whole class reward, like a movie day or a field trip. This reward coupon could have certain steps for the class to be able to receive it, such as everyone finishing their work on time or students saving up tokens or other reward coupons to exchange for a whole class reward rather than individual rewards.
16. Printable Coupons to Write On
These super bright and colorful reward coupons are free to download and print and are perfect to have on hand to fill out any time you want to reward a student for some great work or behavior.
Learn More: Square Head Teachers
17. Computer-Editable Classroom Reward Coupons
These digital reward coupons are fully editable for you to create your own cards, personalized to your class, using rewards of your choice. Edit, print, and laminate to use over and over again in your elementary classroom.
Learn More: TES
18. Printable Coupons With Redeeming Stub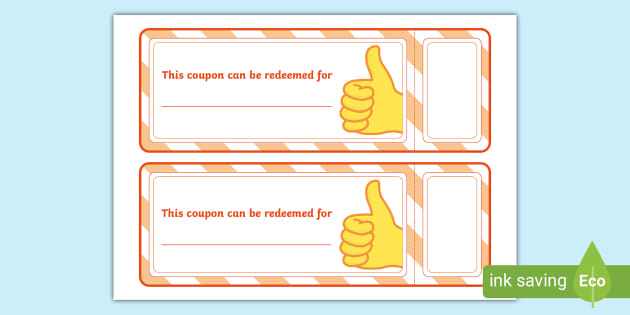 These super student reward coupons are great to give to students to acknowledge when they have done something great. You can write a reward of your choice on the coupon and when students redeem their reward, you can give them back the stub at the end so they still have a record acknowledging their achievement.
Learn More: Twinkl
19. Bright Rainbow Colored Classroom Reward Coupons

These printable classroom reward coupons are free to download. Keep these nearby to write out and give to students to reward positive behaviors with special privileges!
Learn More: Sparkle Box
Holiday Coupons
20. Christmas Coupons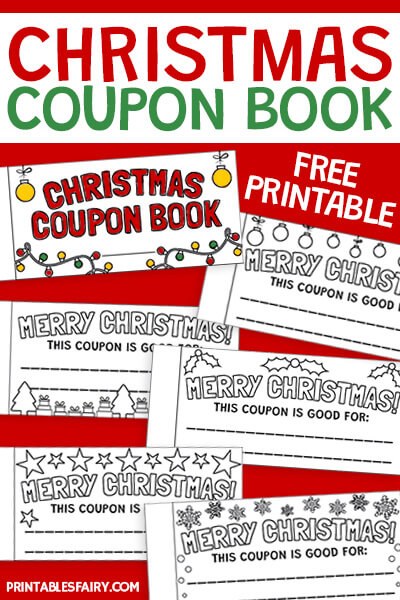 These festive coupons can be colored in and kept by students to give to each other! The coupons have a space to write your own chosen rewards on them so learners simply need to think up creative ideas for ways in which to reward their classmates.
Learn More: Printables Fairy
21. Easter Coupons
This Easter coupon pack includes pre-made coupons. They're perfect to use around the Easter period and are sure to bring motivate your little ones to behave well!
Learn More: Mom Brite
22. Mother's Day Coupons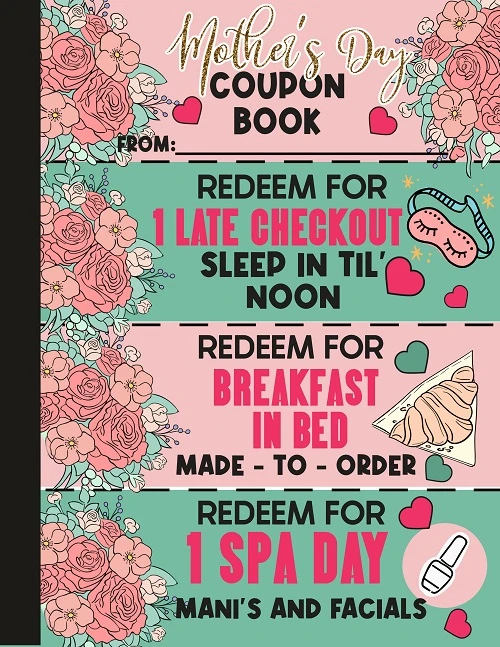 These sweet coupon books are a lovely project for students to complete as a gift to take home for Mother's Day. The black-and-white option allows students to color the coupons themselves before assembling them into a book.
Learn More: Cendu Param
23. Valentine's Day Coupons
Spread the love with these valentines coupons. Hand them out to your students at the start of the day or week, and encourage them to fill them out to give to fellow students to reward any kind of act.
Learn More: Life Worth the Living
24. St Patrick's Day Coupons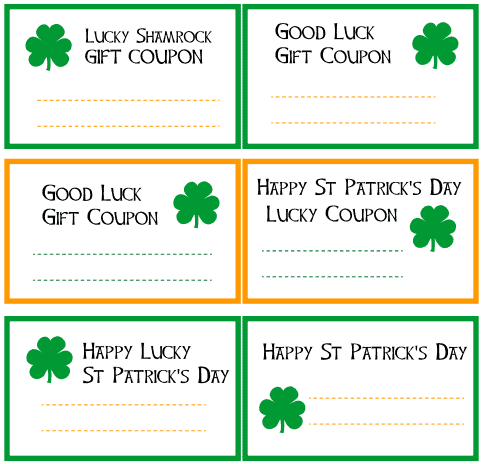 These coupons are a great way to recognize positive behaviors on St Patrick's Day by giving students "luck" instead of your usual reward coupons. Students can then choose to redeem their gift on the day or at a later stage.
Learn More: Lee Hansen
25. Upper-Elementary Student Reward Cards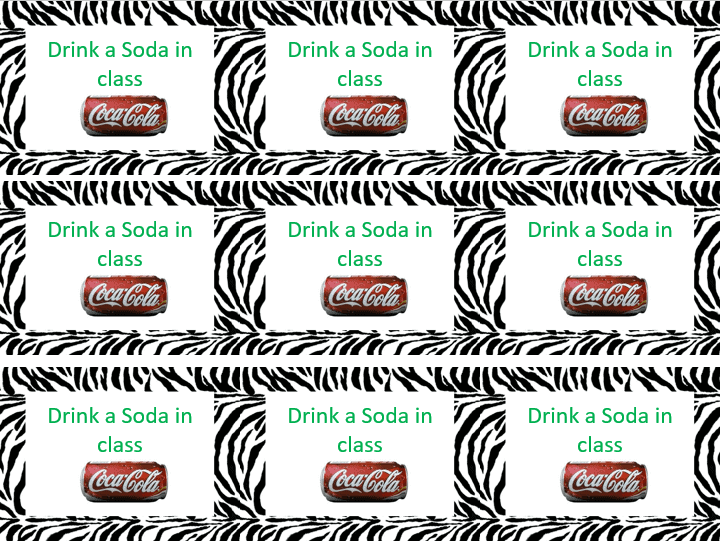 These printable classroom reward coupons have lots of different individual rewards for your upper-elementary classroom.
Learn More: Teachers Pay Teachers
26. Non-Colored Printable Reward Cards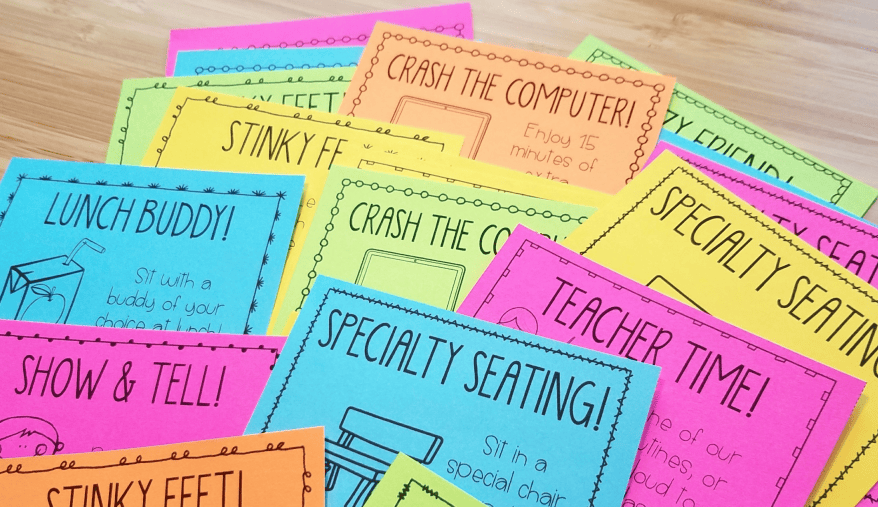 These classroom reward coupons include individual rewards and group rewards for the entire class. These files print in black ink only which allows you to print onto bright card stock to make these eye-catching and even more exciting for students!
Learn More: Teachers Pay Teachers
27. Kindness Coupons
Kindness coupons are a way to reward students for kind and empathetic behavior. You can distribute them to students to give to their peers. Alternatively, use them yourself to reward your kids for the kind behavior displayed.
Learn More: Kidlutions
28. Reward Coupons with Organizing Pack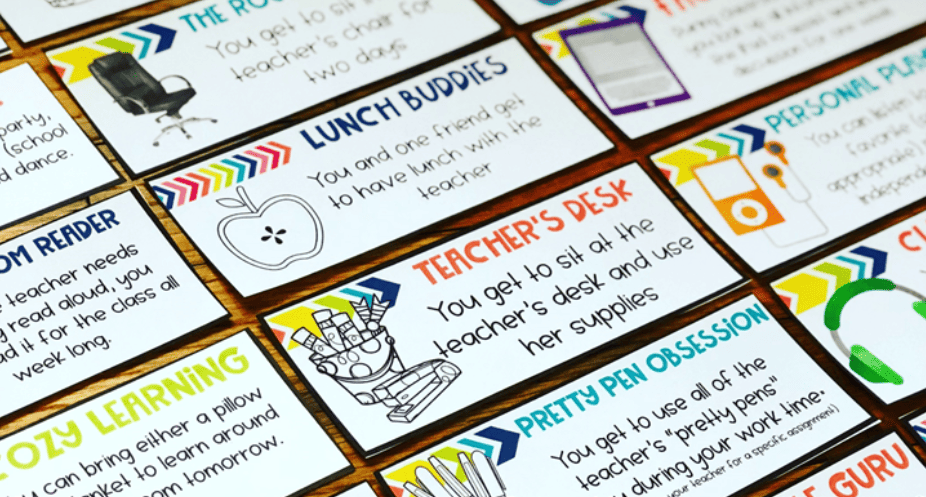 This amazing pack includes everything you'll need to set up your classroom incentives system! From individual student reward coupons to tools for classroom management, there's something that every teacher will enjoy!
Learn More: Oh Hey, ELA!
29. Homeschool Reward Coupons
These reward coupons are designed for homeschool educators to help them keep their learners motivated and engaged! These rewards are free to download and print and provide lots of great ideas to treat your learners for amazing work or having a great attitude in the classroom!
Learn More: The Planted Trees
30. Homework Pass Reward Coupons
A homework pass is a firm favorite when it comes to rewarding coupons. Students can hold on to these passes until they want to use them to get out of a homework task that they don't want to do. The students simply hand in the homework pass instead of the completed homework.
Learn More: Activities for Kids