Teaching the rock cycle to students is an important step in teaching them about geology and the world around them. Elementary-aged students and middle school students are usually the ones learning about the rock cycle, so it's important to incorporate some hands-on activities into your lessons so that the concepts of the rock cycle really stick for them.
These eighteen activities can help you break down the rock cycle for elementary and middle school students to better understand!
1. Rock Type Packets
With this bundle of rock activities, your students will be able to identify different types of rock. Plus, the worksheets feature little pockets where they can collect samples and mineral cards of each type of rock. The packets include dozens of question cards as well, which makes it a comprehensive resource.
Learn More: Pinterest
2. Rock Testing Acid Experiment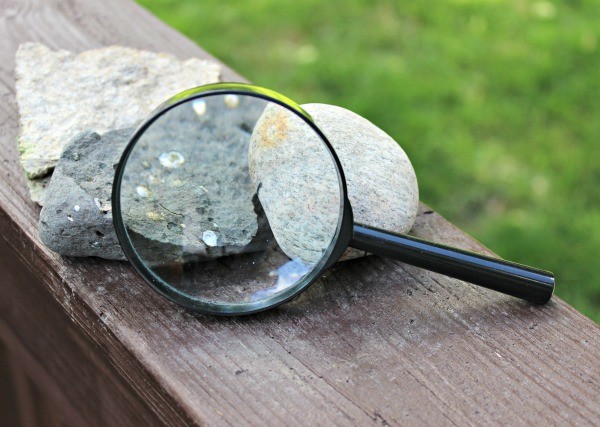 In this exploration of rocks, rock types, and all their different features, students will use acid to help identify the minerals in front of them. This powerful student experience combines elements of geology and basic chemistry, and the materials are easily accessible.
Learn More: KC Edventures
3. Up-Close Rock Study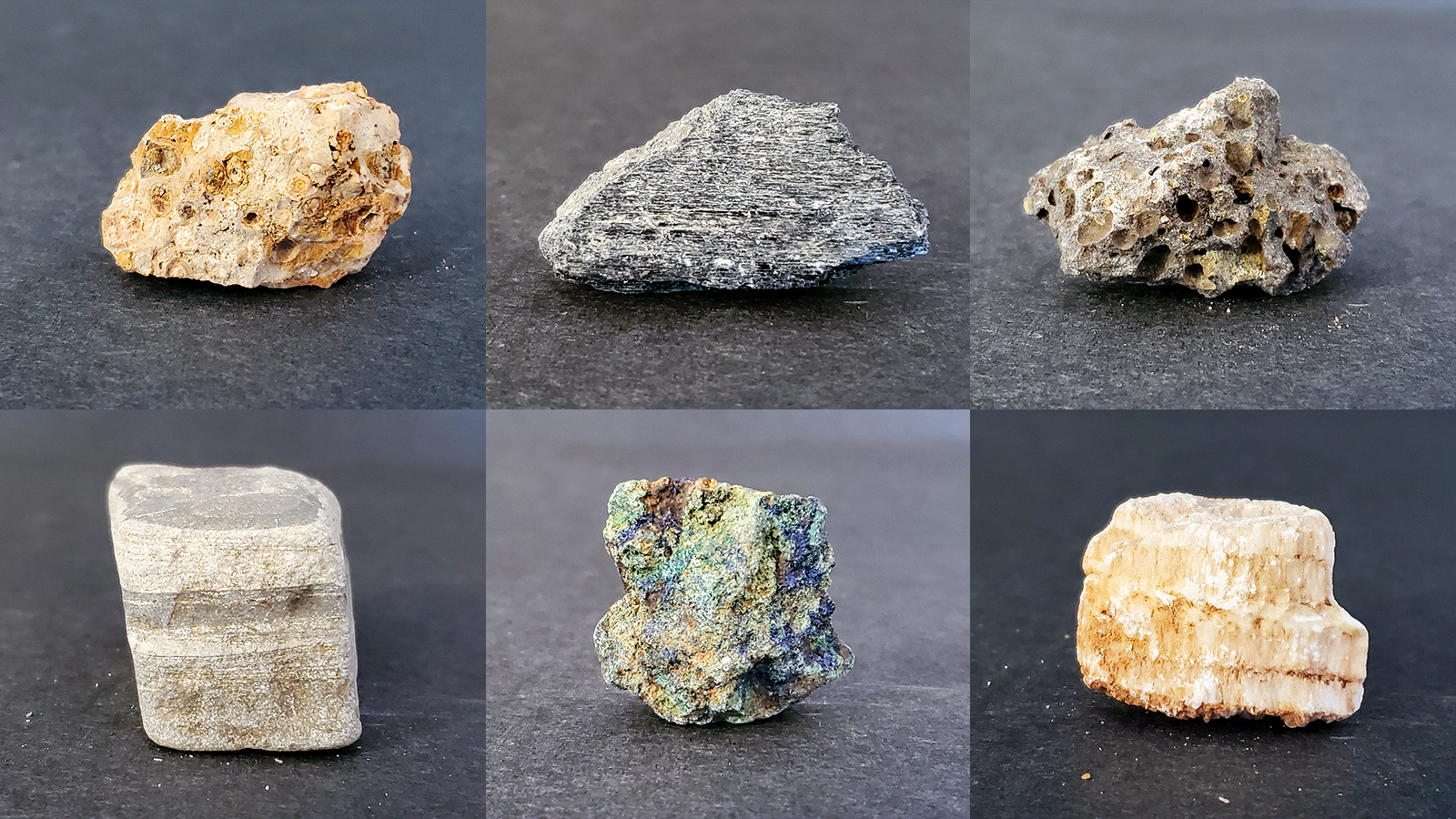 This activity focuses on sedimentary rock, igneous rock, and any other common rock type in your backyard. Kids take a magnifying glass and practice their careful observation skills with this guided worksheet. They just have to find cool rocks in the school playground to get started!
Learn More: Handbook of Nature Study
4. Ride the Rock Cycle / Choose Your Own Adventure
This game features a spinning wheel that shows different ways that rocks can erode and change. Throughout the course of the game, students get to make choices that will shape the faces of their geological features for eons to come! It's a fun way to get students thinking ahead through the rock cycle processes.
Learn More: Pinterest
5. Rock Cycle Board Game
This printable game board and some rock samples are all you need to get started. The bonus task cards are also included, which means that students can review everything they've learned about geology and the rock cycle with this one popular board game.
Learn More: Teach Beside Me
6. Metamorphic Rocks and Candy Experiment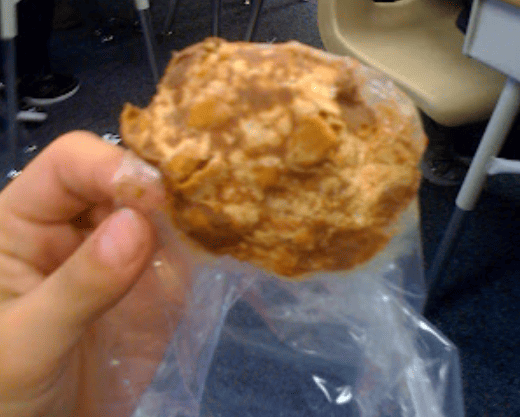 This experiment uses Snickers candy bars instead of rocks, but it does a great job illustrating how heat and pressure can change rocks over time. It also shows how some creative classroom fun and a bit of candy can really make these concepts stick!
Learn More: Beakers and Bumblebees
7. Rock Cycle Acrostic Poems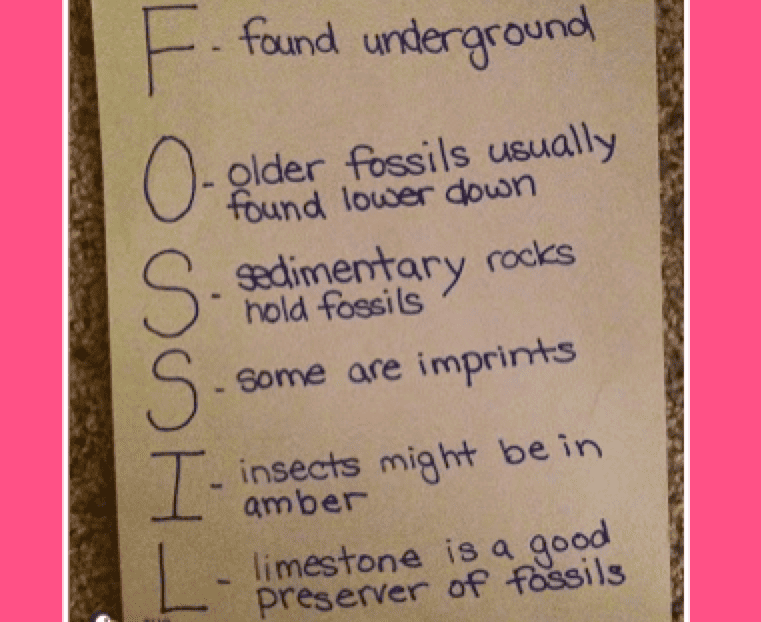 This is a great way to introduce and reinforce vocabulary items related to the rock cycle. Find facts or characteristics of rocks that start with each letter in the word. Then, present the word and facts as an acrostic poem; this can help the concepts and vocab words really stick for young learners!
Learn More: The Science Penguin
8. Rock Cycle Visual Aid
This classroom poster clearly illustrates the rock cycle steps and also shows the relationships between different forms of rock formation. This rock cycle diagram shows the differences in rocks and the many ways that layers of rock can shift and change over time.
Learn More: Pinterest
9. Erosion and Landforms Science Lab Experiment
For this fun rock cycle activity, students get to use sand in a tray to form their own geological features. Then, with time, water, and air, they'll see firsthand how erosion can impact every pile of rocks on the planet. They'll get to see a speedy version of how pre-existing rocks weather and erode over time.
Learn More: Learning Lab Resources
10. Rock Cycle with Clay Worksheet
This creative worksheet uses modeling clay and traditional writing utensils to bring a third dimension to the rock cycle. Students study the descriptions and then create clay versions of the processes and results that are described in the rock cycle. You don't need an actual rock to bring the rock cycle to life!
Learn More: Twitter
11. How Mountains Form Experiment
This is a great experiment for the home or classroom, and all you need is a few blankets or sheets. These will represent the layers of stone and will show your young learners how mountains form by heat and pressure over time. There are also great geological examples of this rock cycle in action.
Learn More: The Homeschool Den
12. 3D Volcano Model Activity
This is great introduction material to all things volcanoes! It features a printable model of a volcano, along with a great post with resources to help students understand what volcanoes are and how they really work. Students will be able to learn about the parts and processes of volcanoes in a creative and hands-on way.
Learn More: 3D Geography
13. Eggshell Geodes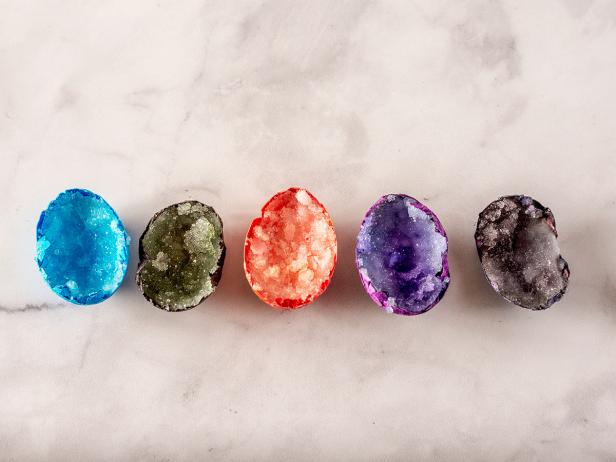 Don't throw away your eggshells! Instead, make beautiful and colorful geodes with the help of this simple guide. You can use household items and ingredients to turn your trash into a treasure, all thanks to the basic principles of the rock cycle. Kids will be proud of the rocks they've grown!
Learn More: HGTV.com
14. Rock Cycle Worksheet from the Geological Society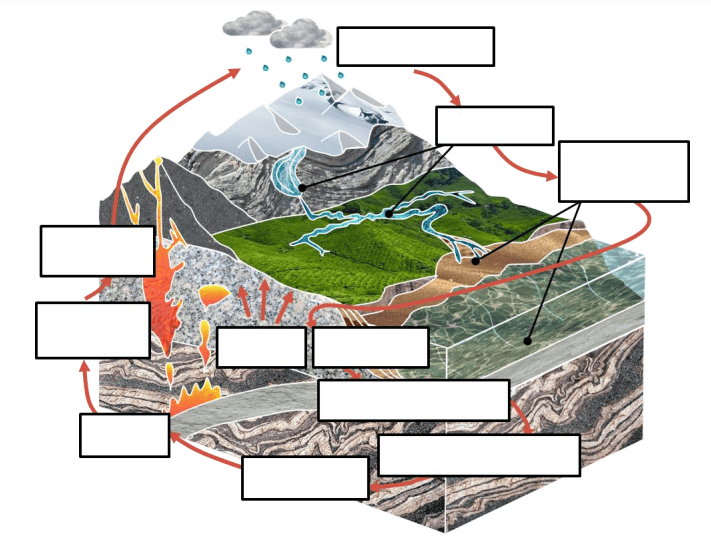 This is a full-color worksheet that includes all of the necessary vocabulary words and foundational concepts that you need for introducing your rock unit. It covers different types of rocks, how they're formed, and briefly looks at the processes that shape and impact rocks throughout the eons.
Learn More: Geolsoc.org
15. Easy-to-Follow Rock Cycle Diagram
This is a comprehensive and clear diagram that shows the different processes and steps of the rock cycle. It also features practice questions and interpretation questions based on the diagram. Gleaning information from a chart or diagram is an important skill for young science students, so this resource is great for teaching both the skill and the knowledge!
Learn More: DD Two
16. Simulate the Rock Cycle with Crayons
You can upcycle old crayons with this project, while at the same time encouraging the interests of your young and buddy geologists. This experiment answers some essential questions that many kids have about the rocks they find outside, such as how the colors and patterns form in the rocks.
Learn More: Little Bins for Little Hands
17. Make a Rock in a Cup
This lesson plan includes detailed instructions for performing an experiment with the scientific method that focuses on sedimentary rocks. The materials are easy to find, and the lesson will leave kids excited to learn more about fossils, limestone, sedimentary rocks, and their roles in the rock cycle.
Learn More: Education.com
18. More Activities with Rocks and Stones
If your young learner can't get enough of rock activities, then check out this list of more things to do with the rocks and stones in the world around you. It features everything from geology lessons to arts and crafts that all center around rocks and stones.
Learn More: How Stuff Works