School bus safety is extremely important for all students, especially preschool, pre-k, and kindergarten students who are perhaps learning how to ride a bus for the first time. Most states require bus evacuation practice, but for students to understand and internalize bus safety procedures, teachers should teach bus safety in the classroom as well. The 11 activities below will help students model and practice bus safety.
1. Bus Safety Modeling
This activity utilizes the classroom to model bus riding procedures. The teacher sets the classroom up to mimic a bus and reviews procedures with students. Students sit on the "bus" and identify potential areas of danger, proper bus etiquette, and appropriate bus safety protocol.
Learn More: School Bus Safety
2. School Bus Safety Books
In this activity, students create their own version of a bus safety book. The teacher writes seven safety rules on the board, and students copy the rules on each page of their bus safety book. Then, students illustrate each rule in the book.
Learn More: KidsHealth in the Classroom
3. Activity Sets
This resource has a set of activities to help kids learn bus safety. In the student version of the activity set, kids complete student copies of crosswords, unscramble bus safety words, find hidden school bus words, and color by number.
Learn More: Department of Transportation
4. Safety Coloring Book
Kids love to color and read, so this is a great resource to begin teaching bus safety in the classroom. The book includes coloring pages with important safety tips and information. There is also a crossword that kids can complete along with a word search and a short quiz.
Learn More: New Jersey Motor Vehicle Commission
5. "B" For Bus Craft
This activity is for lower elementary or preschool students. They craft their own bus and fill in the letter "B" to represent the first letter of the word "bus". After students complete the craft, they hold their bus up to the class and sing "The Wheels on the Bus" with their classmates.
Learn More: First-school.ws
6. Wrong Word Safety Game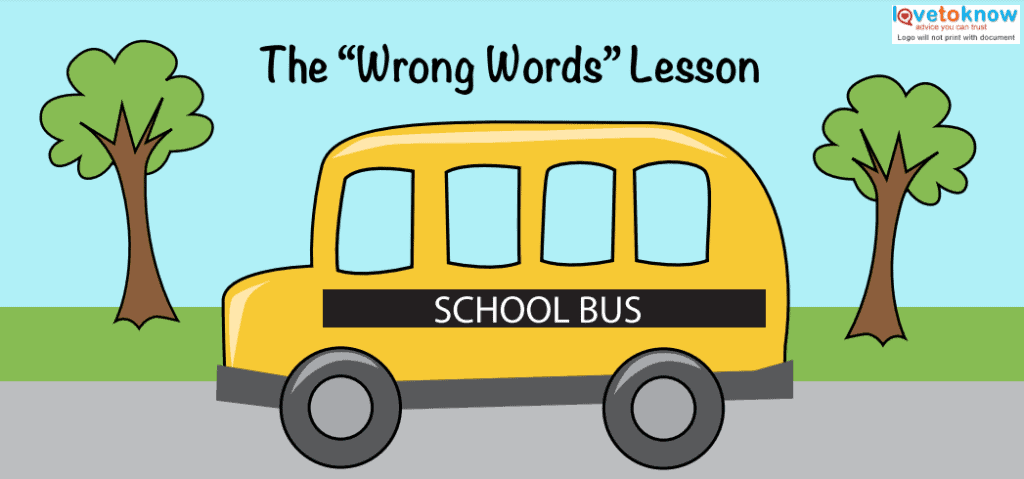 This lesson helps students recognize important bus safety words. Teachers read each statement to the class, emphasizing the wrong word in the sentence. Students identify the wrong word and then replace the word with the correct bus safety word.
Learn More: Bus Safety Game
7. Movement Poem
In this activity, students recite a poem, act out the poem's movements, and move from the back of the bus to the front of the bus each time the poem is read. This is a fun lesson to end a bus safety unit.
Learn More: School Bus Movement Poem
8. Buzzy the Bee Activities
This online activity page uses Buzzy the Bee to teach bus safety. There are several videos, games, and teacher tips to engage students in learning about bus safety and protocols. The website also offers student understanding checks.
Learn More: School Bus Rider Safety
9. School Bus Safety Fill In The Blank
During the school season, students need constant reminders regarding bus safety and appropriate bus behavior. This fill-in-the-blank activity is a great way to remind students that their behavior on the bus matters and that practicing bus safety can save their lives.
Learn More: TeacherVision
10. Crosswalk Practice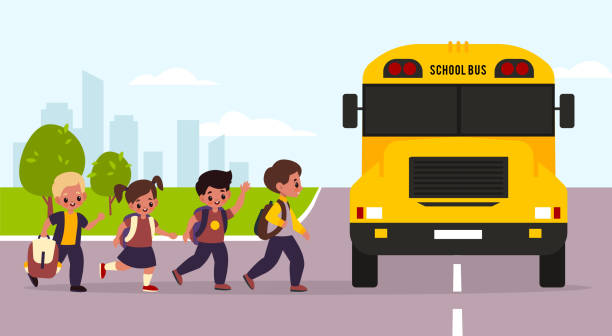 This game is for lower elementary or preschool students. The teacher sets up a bus simulation in their classroom using white poster paper to create a crosswalk. Students pretend to ride the bus and get on and off using the appropriate crosswalk rules.
Learn More: BrightHub Education
11. Safety Contests
A great way to promote bus safety is to create a school safety contest. Depending on the grade level, contests can be to create a safety poster, write a safety speech, create a safety public service announcement, etc. Each class can get involved and students will put their knowledge into practice.