Having a great sense of school spirit can help boost morale in not only the school population but the wider community as well. Activities aimed at bringing people together increase happiness at school for both students and staff alike, as well as create a sense of belonging. Schools that have a strong sense of school spirit report that students feel more invested in school life and tend to be more committed to their learning. However, thinking of new and engaging ways to boost school spirit can be time-consuming on top of an already-overwhelming workload so don't worry, we've got this covered for you!
1. Acts of Kindness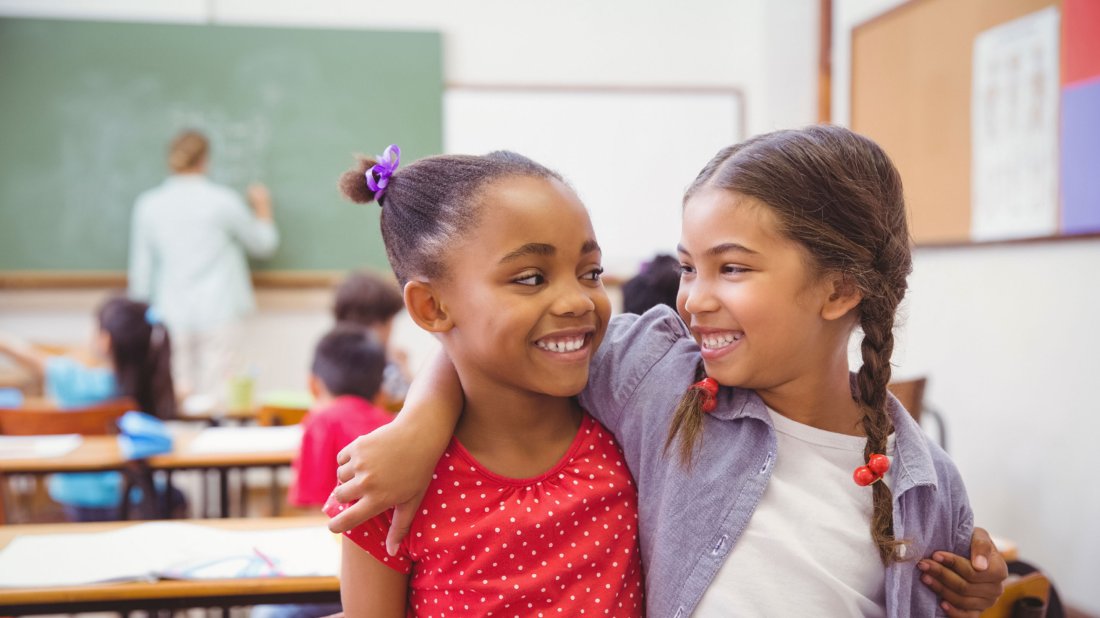 Simple acts of kindness can really change someone's day. Challenge your students to say hi to someone new, thank a staff member, or leave a positive note for a classmate. School of Kindness has some excellent ideas and resources!
Learn More: Facebook
2. Dress Like a Teacher Day
Kids love to imitate their favorite teachers, so what better way than to host a dress-like-a-teacher day at your school? Students dress as their most influential teachers for the day. Check out the amazing students and staff in this video for fun inspiration!
Learn More: CHS Bolt
3. Gratitude Chain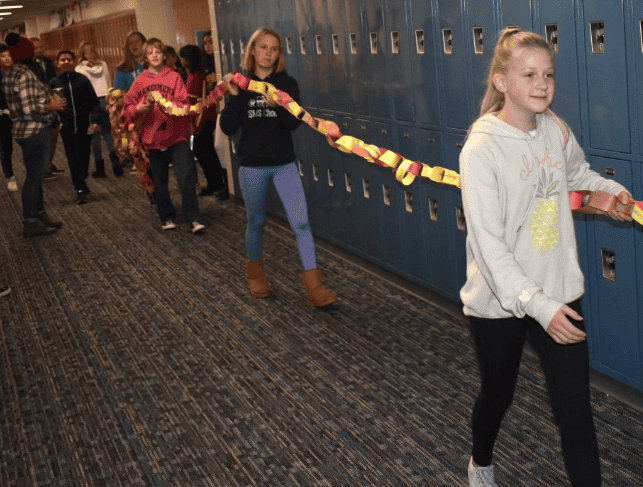 Simply reminding your students of how important it is to give thanks can do wonders for school spirit. Have them write a small note of thanks on a strip of paper and link them together to make a gratitude chain like the students at Glenwood Middle School.
Learn More: Post Independent
4. Spirit Bands
Kids can make these super easy paper friendship bands by the talented youngster Ojaswin Komati and sell them for a small fee to increase school spirit and school funds!
Learn More: Ojaswin Komati
5. Positivity Pebbles
For this fun craft project, students will each decorate a pebble and hide them around the local area. By setting up a public Facebook group and ensuring this is tagged on the stones, lucky recipients can leave messages and re-hide the stones.
Learn More: Pinterest
6. Diversity Day
Celebrate cultural traditions by hosting a diversity day at school. Students can bring in different foods for a potluck, wear their culture's traditional dress and create posters and presentations about their backgrounds if they wish.
Learn More: East Bay Times
7. Scrabble Day
The students at North Jackson High School each wrote on a t-shirt (or worn!) two letters and had fun seeing what words they could make with their fellow students. A great way to meet new friends and build confidence as well as increase school spirit!
Learn More: Facebook
8. Community Cookout
Hosting a community cookout is a great way to make ties with people in the local area. Kids can work together to plan the food, create posters and reach the community through social media.
Learn More: Pinterest
9. Chalk Challenge
Give each student half a stick of chalk. Ask them to leave positive messages on the sidewalk at school. Soon you will have a colorful schoolyard full of uplifting messages!
Learn More: Pinterest
10. Spirit Keychains
These keychains are super simple to make and a great fundraising idea for kids who love to make things. They can be sold at school and the funds raised can either be donated to charity or put back into the pot for school supplies.
Learn More: Pinterest
11. Lunchtime Name That Tune
Lunchtime is when a lot of social interaction happens, encourage students to work together in teams by hosting a lunchtime music quiz. A fun way to break up the day!
Learn More: Pinterest
12. Cookie Sale
No one can resist a cookie! Get the kids involved in the planning, baking, and distribution of their goods and they can learn a ton of skills. Either donate the money to charity or put it back into the school.
Learn More: Facebook
13. Ugly Sweater Day
Get super creative designing your own ugly sweater by adding tinsel, sequins, and pom poms to make the sweater of your nightmares! The most outrageous ugly sweater definitely deserves a prize!
Learn More: HGTV Handmade
14. Show Your School Spirit
Have your staff and students dress in school colors. Nothing says school spirit like showing support for your team! This is super simple and something everyone can get involved in.
Learn More: South Lakes Sentinel
15. Host A Talent Show
A great whole school activity! challenge your students (and staff!) by hosting a talent show. The more varied the acts the better. Show off your best dance moves, pick your most talented student and bring the school community together!
Learn More: De Su Mama
16. Decorate The Door
One for the art students! Award the most creative, funniest, wackiest, and worst doors! Make sure every student gets to add something to the process and encourage working together as a team.
Learn More: Pinterest
17. Food Parcels
Support your local food bank by suggesting students bring an item of non-perishable food to school, if they can, to be donated. Have a group of students take charge of arranging and advertising this, there is plenty of opportunity for teamwork and creativity!
Learn More: EGCSD.org
18. Wear Your Country Best
Dig out your cowboy hats and boots and host a country day at your school. Super simple and a tonne of fun! Add country-style food to the menu and play country music at lunch, with a country quiz thrown in too! Yee – Ha!
Learn More: Kaitlyn's Project 365
19. Movie Night
Let students be in charge of advertising and planning this night. Each student can bring a sleeping bag or blanket, and then snuggle down in the hall with a film. You could add in hot chocolate and snacks too!
Learn More: Pinterest
20. Twin Day
Find a partner, dress the same and be twins for the day! Super fun and easy to do. Get's students talking and provides a lot of laughs. Staff should get involved too!
Learn More: Unique Ideas
21. Rainbow Day
Something for the entire school to get involved with, each grade wears a different color. Turn it into a sports event and have each color play against the other! This creates a sense of sportsmanship among students. Share on social media to increase engagement with the wider community.
Learn More: Michael Douglas
22. Food Trucks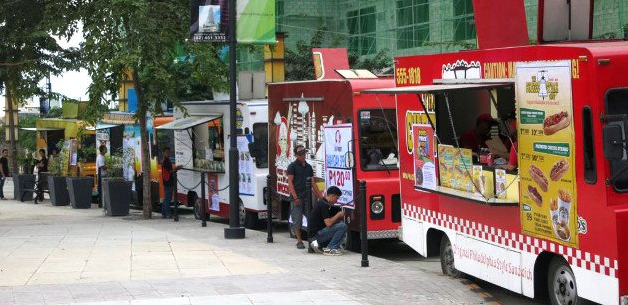 Allow food trucks to park in the school parking lot on a weekend or game night. Part of the profit goes back into the school and it's fun for local residents to feel like they're a part of school life.
Learn More: Pinterest
23. Students VS Teachers
Host a student VS teachers day. This can be sports-themed, as seen here in the video, everyone could compete in quizzes, or students can dress as teachers and vice versa. There are lots of options for creativity here and lots of inspirational ideas online.
Learn More: Wreck It Barlow Vlogs
24. Celebrate The Staff
Don't forget about your school janitors, cooks, and cleaners, they deserve a day of service. Dedicate a day to them by leaving them a message of thanks or giving them a cake and coffee morning. Let students take on their duties for a couple of hours whilst they relax.
Learn More: WVSD.org
25. Spirit Video
Create a school spirit video. Have students create a fun video showcasing the school and what it's all about, and make it an annual tradition you can look back on with pride. Make sure everyone has a role to play, whether it's presenting, editorial or publishing. This creates a great sense of community among students!
Learn More: Saxon Broadcast
26. Color Wars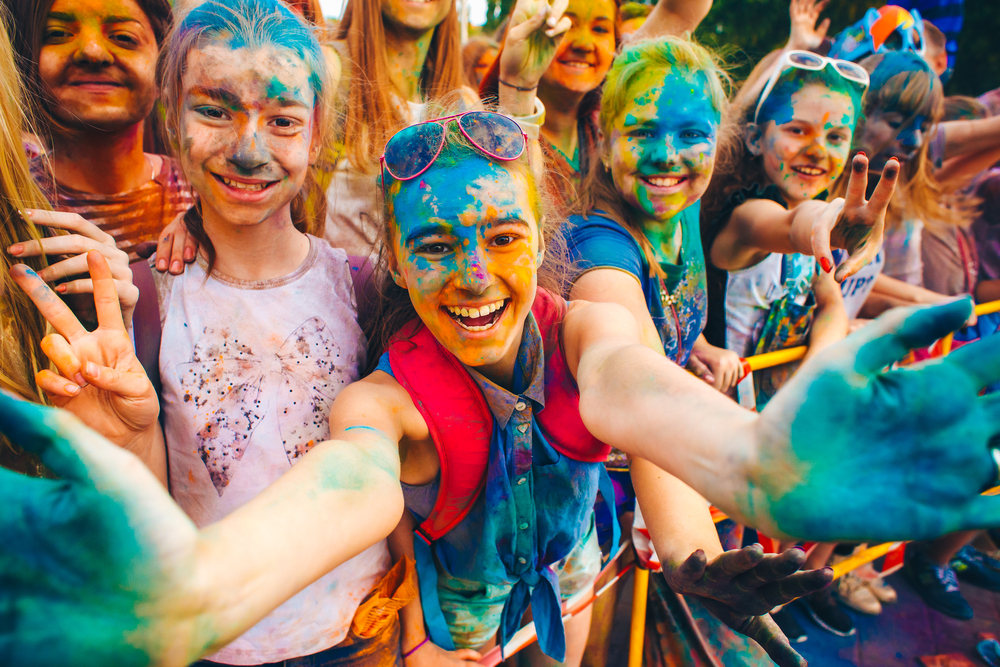 Each grade wears a different color and competes against each other on this colorful sport-filled day! There are heaps of options here, but playing games like basketball and soccer and adding in quizzes is a great start!
Learn More: Pinterest
27. Wacky Tacky Day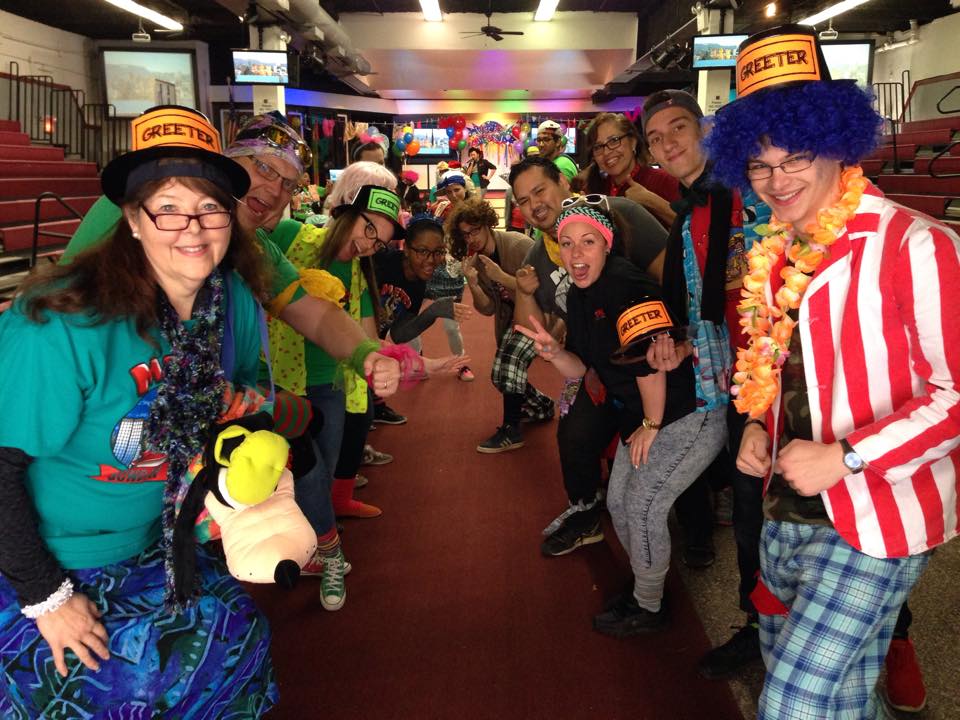 Dress as wacky and mismatched as you can. A tonne of fun for staff and students alike. Planning is key and make sure your students are in charge of this part- share on social media for added engagement with the wider community. Reward your most creative students.
Learn More: Twitter
28. Decade Day
Pick a decade for the whole school to dress up as (or pick a different decade for each grade) this creates plenty of research opportunities and is always a ton of fun for staff and students alike!
Learn More: Unique Ideas
29. Anything But A Backpack Day
It goes without saying that this always gets students talking, and laughing, which is what school spirit is all about! Take photos of students' creative 'backpacks' and share them on social media for added engagement.
Learn More: Midlo Scoop
30. Spirit Pom Poms
Nothing says school spirit like cheer! These super cute and easy-to-make pom poms will be a great hit with your students. Make them the school sports team colors too! Great for school pep rallies and pep assembly day!
Learn More: Pinterest
31. Color Run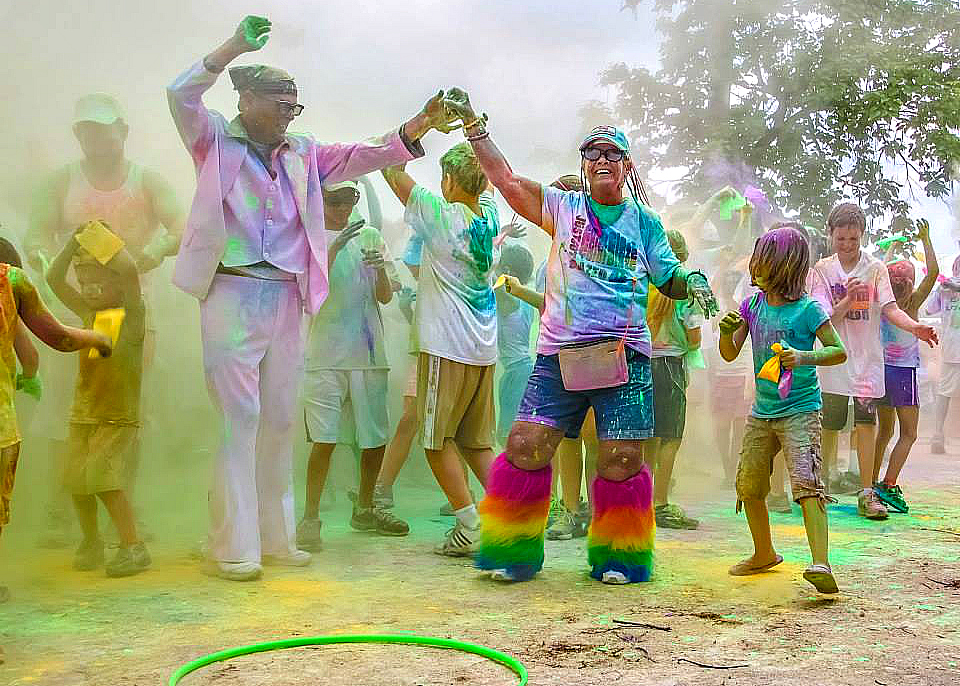 Challenge students and the local community by hosting a color run at your school and have students plan and advertise it. There is plenty of opportunity for creativity by making posters, and flyers and emailing local businesses to see if they would sponsor the event. Any money raised can be put back into the community.
Learn More: Pinterest
32. Favorite Book Character Day
Dress as your favorite book character! This creates lots of opportunities for discussion about books and reading too. Ask your students to bring in their favorite books and take a photo of them with it to create an 'our best reads' wall.
Learn More: Pinterest
33. Community Bingo Game
Teach the students the importance of community service by hosting a bingo night. Drinks and snacks could be provided too. Any money raised could go back into the community, with a share going back into the school.
Learn More: Pinterest
34. Mother's Day Cake & Coffee Morning
Celebrate the ladies in your life by hosting a cake and coffee morning. Have students serve the ladies and make it special by offering table service and playing background music. Have students make messages of thanks to decorate the tables with.
Learn More: Truly Experiences
35. Tie Dye Day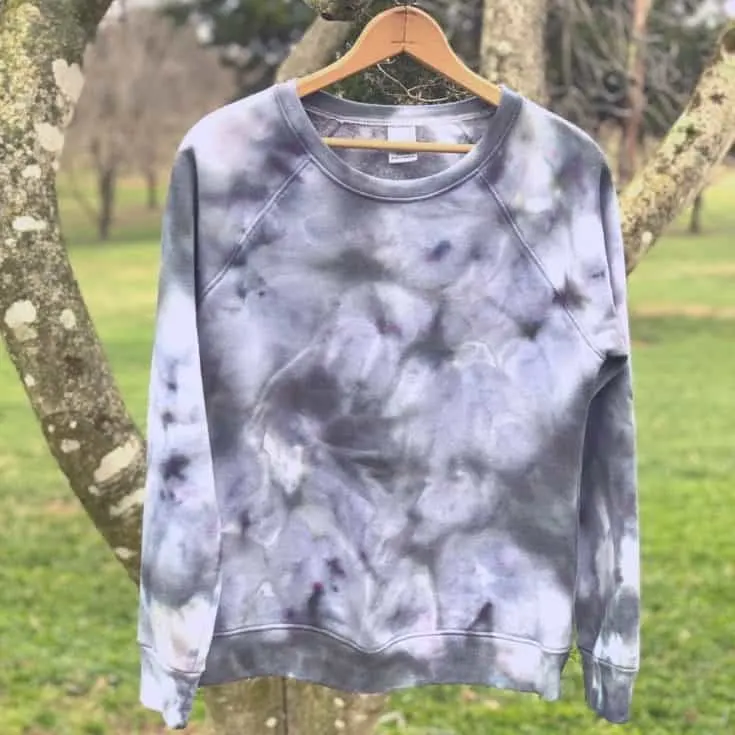 A lot of fun! Provide ice pops and sweet treats to make this a special day to remember. There are a lot of resources online to show you how to make different tie-dye patterns, and you can award a prize for your favorite design.
Learn More: Pinterest