Want to see the awesomeness in science and make the most of your learning experiments for your kids? Explore these top pick science websites for a heap of resources for STEM, educational games, and interactive science resources to have fun with your kids. 
1. OK Go Sandbox
Where else to find amazing music videos as inspiring tools for playful science learning? OK Go brings on students' learnings through joy and wonder with fascinating music videos and big science experiments in real life. With every big series, they create tons of smaller lesson plans, teacher's guides, and even behind-the-screen stories to provoke students' excitement in different science topics. Have you ever thought of learning about the physical rules of microgravity in a real plan, in the sky, with zero gravity? With OK Go's music, your kids will never get bored with science lessons again!
Photo by: Ok Go Sandbox
Learn more: OK Go Sandbox
2. Ask Dr. Universe
Photo from: Ask Dr. Universe
Want to research for a range of STEM topics which are fact-checked by professors, researchers or graduate student from Washington State University? Or, your kids have a tough science-related question that you want to seek for valid answers but easy-to-understand for kids? Check out Ask Dr. Universe, where "science isn't always easy, but Dr. Universe makes it fun".
Learn more: Ask Dr. Universe
3. Climate Kids (NASA)
The Climate Time Machine Project. Photo by: Climate Kids NASA
An online learning resource with up-to-date data and vital signs of our planet is definitely a wonderful website for teaching your kids about the earth, space, and global climate change. This one-stop science website of NASA provides everything you need for your environmental science and climate change lessons, from fact sheets, games, interactive activities to prompting questions, and even more.
Learn more: Climate Kids NASA
4. National Geographic Kids
Photo by: National Geographic KiDS
You can boost your brains by learning about cool science contents and other stuff around on this site. There are mind-blowing video series to explain why some animals have super-freaky traits in the "Freaky creatures" series, or get ready for liftoff with the "Passport to space ". You also can find the latest Coronavirus glossary for kids or tons of interactive games. 
Learn more: National Geographic KiDS
5. Science Max
Photo from: Science Max
An exciting collection of science series with a wide range of hands-on activities that supercharges any homemade fun science experiments, or even school science fair projects. What is more fun than level up simple science experiments to GIANT deals?
Learn more: Science Max
6. Ology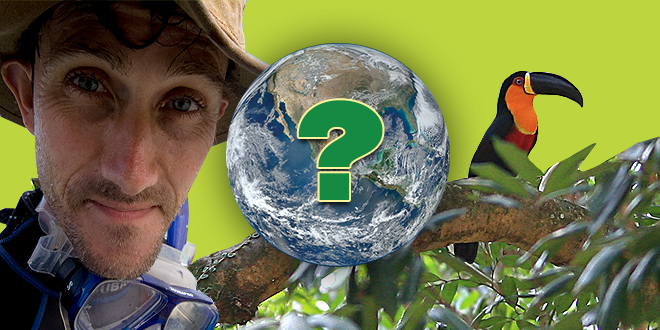 Photo by: Ology
Here is another excellent resource from the American Museum of Natural History to dig into science learning. Ology introduces a wide range of topics from genetics, astronomy, biodiversity, microbiology, physics, and more. 
Learn more: Ology
7. Science Buddies
Photo by: Science Buddies
Science Buddies is a go-to site if you want to search for a science fair topic for middle age students. A variety of great experiments include step-by-step guidance, demonstration, and background science theories will guarantee your lessons' success. Their 'Topic Selection Wizard' is totally a star when you can search for the most suitable experiments by subjects, time, difficulty, cost, and materials for both exciting in-school and at-home science learning. 
Learn more: Science Buddies
8. Exploratorium
Photo from: Exploratorium
Looking for a valid source for helping your kids' science learning at home? This website offers tons of child-friendly educational videos, digital learning 'toolboxs', and teacher-tested activities. Check out their new online events and interactive exhibits every month.
Learn more: Exploratorium
9. Mystery Science
Photo from: Mystery Science
Mystery Science website offers lots of open-and-go science lessons about STEM skills that would be less prep and more time for learning. It is also an impressive page for learning remotely with a range of topics and easy-to-share home science learning for your elementary and middle school students.
Learn more: Mystery Science
10. Funology
Photo by: Funology
To bring science to life, at Funlogy, your kids will get a wealth of resources to educate and have fun from learning magic tricks, cooking yummy recipes, playing game to tickling the tummies with jokes and riddles. 
Learn more: Funology
Frequently Asked Questions
How can we improve science teaching and learning?
– Start the lessons with the students' inquiry or emerging interest
– Plan the process: let the students direct their own learning
– Use concrete models and languages to support understanding of abstract concepts
– Embed ICT (Information and Communication Technology) in teaching and learning
– Develop scientific vocabulary
– Use constructive feedback rather than marks.
How do you teach science in a fun way?
Science can be fun and exciting when it goes beyond the classroom walls. Check out these 10 of the best science websites for kids and let your students get excited from every moment of their science learning.
Which is the best website for students?
Well-researched information with a range of interactive activities and fun games, these 10 websites are top choices to provoke your students' study in science, engineering, mathematics, technology, and more.