Although effective screen time is sometimes necessary to complete work and projects, tweens of today are spending far too much time engrossed in the content on a laptop or cellphone. Too much screen time can often lead to disrupted sleep patterns, increased anxiety levels, and lower concentration and performance. That's why we've compiled an exciting list of 35 amazing activities to keep your tweens occupied and away from their screens. Dive right in to help your young one find their next exciting project!
A great way to occupy your spare time is to learn a new craft. We'd recommend learning to crochet with the help of A Modern Guide To Granny Squares. Who knows- this simple hobby may even turn into an inspiring entrepreneurial venture!
Learn more: Amazon
Pick up a new hobby whilst spending time away from the screen by learning to mosaic. Mosaic is the art of picture making by piecing together small misshapen ceramic, stone, or glass tiles.
Learn more: Amazon
3. Indulge In Diamond Painting
Another fun idea on our list of screen-free activities for tweens is diamond painting. Similar to mosaic, diamond painting kits contain bead-like jewels that can be stuck onto a preassembled pattern- allowing you to create a beautiful piece of shimmering artwork.
Learn more: Amazon
From tongue twisters to logic puzzles, this puzzle book has it all! Solving puzzles such as crosswords, Sudoku, and math problems help learners improve their concentration and problem-solving skills as well as vocabulary and memory function.
Learn more: Amazon
What better way to reduce screen time than by indulging in puzzle building? Not only will you be able to marvel at your creation upon completion, but you'll also be able to improve your short-term memory, and spatial reasoning.
Learn more: Amazon
Try your hand at soap making! This is a fun screen-free activity that also makes for a wonderful DIY gift. Younger tweens may need some help getting started but The Natural Soap Making Book For Beginners makes the process as seamless and simple as possible!
Learn more: Amazon
7. Make Your Own Dreamcatcher
Dream catchers can be hung just about anywhere from bedrooms and living areas to butterfly gardens. This tranquil activity idea makes time away from screens feel like a dream in itself. All you'll need to get started is a hoop, twine, or string, and a few decorative elements such as feathers and beads.
Learn more: Amazon
8. Try Your Hand At Origami
Rooted in Japanese origins is Origami- the art of folding paper into shapes and figures. The book below is perfect for novice creators who wish to try their hand at something new as it not only includes picture guides but real-time support in the form of a DVD too!
Learn more: Amazon
This is the perfect screen-free activity for tweens as it allows them to get in touch with their creative side. The Watercolor Workbook provides for a gentle transition into the world of watercolor by providing its users with 25 varied projects that each have easy-to-follow instructions.
Learn more: Amazon
A great addition to any fairy house is decorated stone art. The stone kit below includes all the resources you'll need to get started. Things can get a little messy when imagination and creation begin to take flight so we'd recommend protecting the work area with paper or a plastic sheet before getting started.
Learn more: Amazon
11. Tap Into Your Inner Artist
This art kit is a young artist's dream! From paint and pencils to markers and wax crayons, you'll find all you need to tap into your inner artists. Fear not if you're a little nervous to take the utensils to blank paper and freely explore. The kit also includes coloring books to get you started!
Learn more: Amazon
12. Make Rainbow Leaf Prints
Rainbow leaf prints are an awesome at-home or in-class activity if there's the spare time between lessons. Tweens need to find a leaf they like the pattern of, color in the veins using an assortment of brightly colored markers, and then simply press their leaf onto paper- creating a unique piece of art!
Learn more: The Kitchen Table Classroom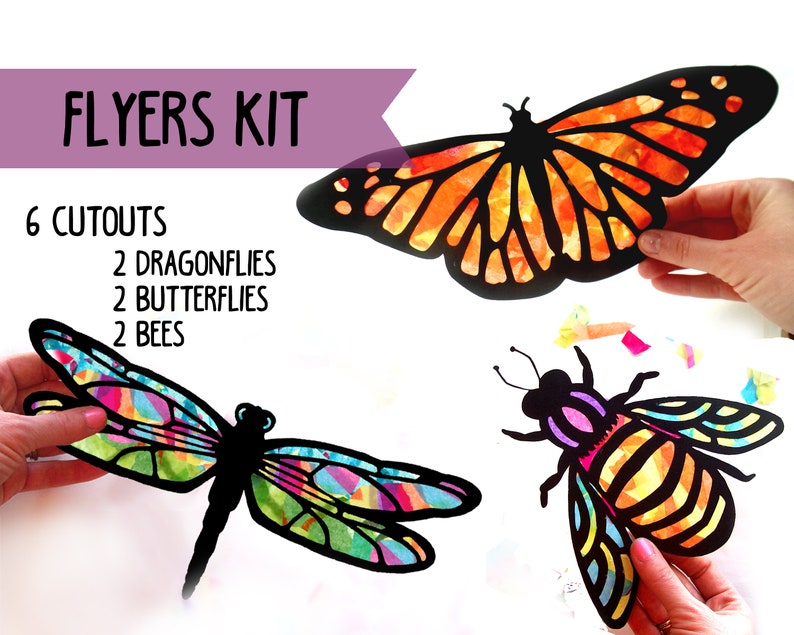 What a wonderful Summertime craft! These sun catcher kits make for an awesome anti-screen activity and will have your tween wanting to make a whole lot more. They're both fun and easy to make and are the perfect afternoon activity to occupy your tweens away from their screens.
Learn more: Etsy
14. Make Your Own Candles
Get crafty with this super candle kit! The kit provides all you'll need to get stuck n, but why not go the extra mile by scenting your candles? We'd recommend adding a few drops of essential oils to the mix in order to give the wax a scent and fragrance in your home.
Learn more: Amazon
This beloved activity has kept tweens occupied for centuries! We challenge you to build the best fort possible by using chairs, clothes pegs, blankets, sheets, and more. Make your spot even cozier by adding fairy lights, pillows, and other decorations to further enjoy the time spent within the fort walls.
Learn more: Suburban Simplicity
Fun without screens is easy to find when you spend your time making slime. Go wild and decorate clear slime with glitter, small beads, toys, and more!
Learn more: Mom Does Reviews and Recipes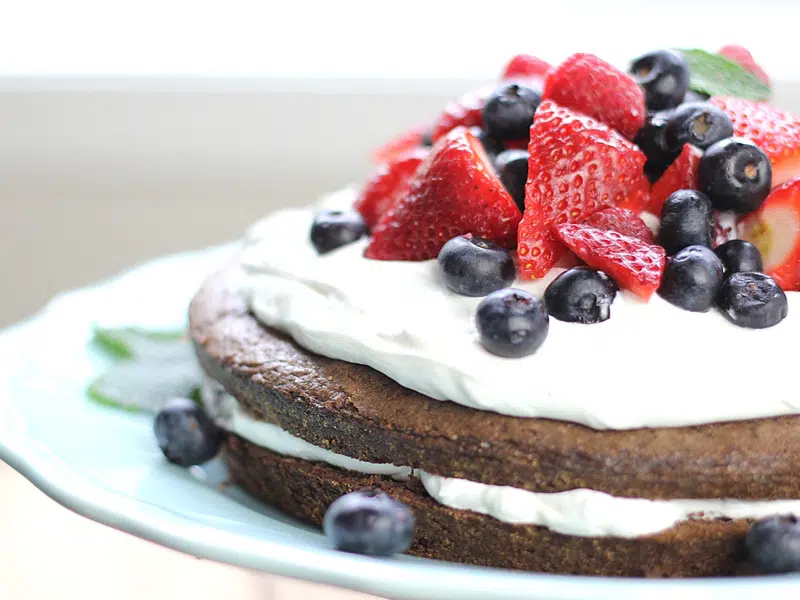 This is an awesome screen-free activity for the whole family to enjoy. Invite your tween into the kitchen to try their hand at baking. After all, who doesn't love a sweet treat once in a while? And believe us- it'll be all the better when it's homemade.
Learn more: Suburban Simplicity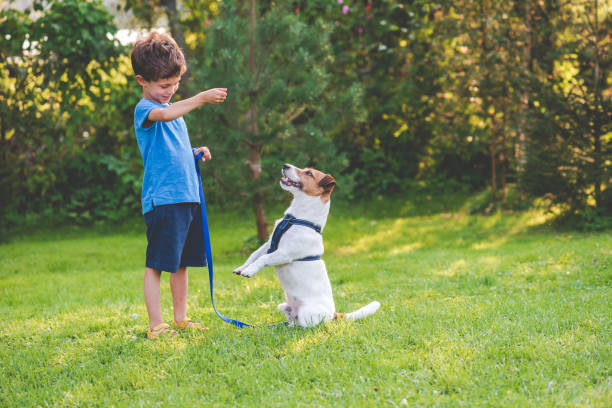 With all the time spent at school and doing homework, tweens often don't spend as much time with their beloved animals. Encourage your little ones to take a moment away from their screen and spend time teaching their pets a trick or two.
Learn more: Suburban Simplicity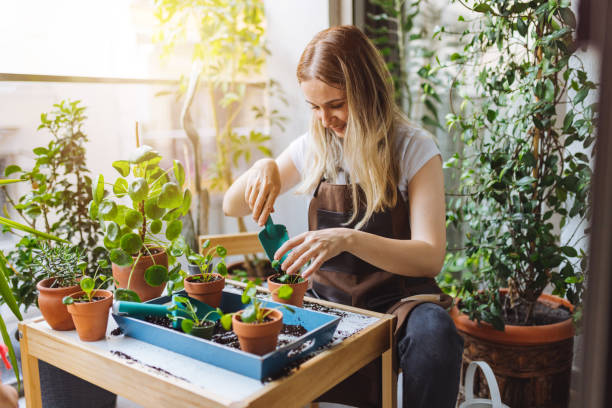 Discover your green thumb by planting a garden. We'd recommend that tweens get started by planting spouts instead of seedlings as their growth rate is often faster and therefore provides more motivation to keep gardening.
Learn more: Suburban Simplicity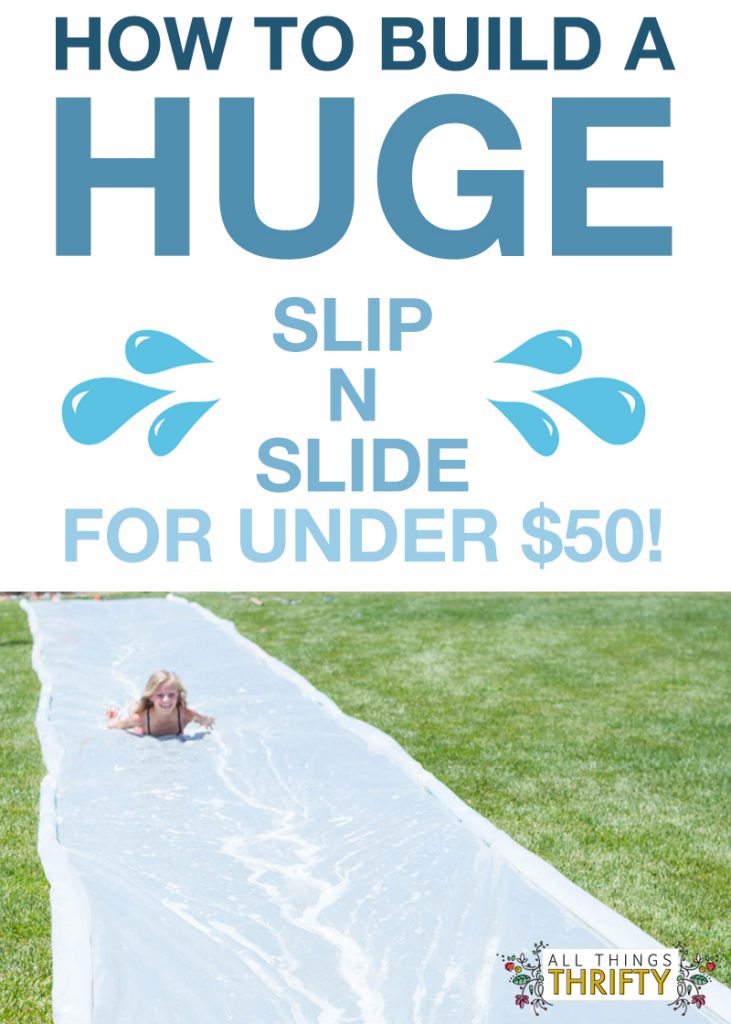 Another great Summer time, screen-free activity is to build your very own slip 'n slide. All the equipment you'll need costs less than $50 and is sure to bring a season full of fun. Your tween will love having their friends over and guess what- even less screen time will ensue!
Learn more: All Things Thrifty
21. Put Together A Bouquet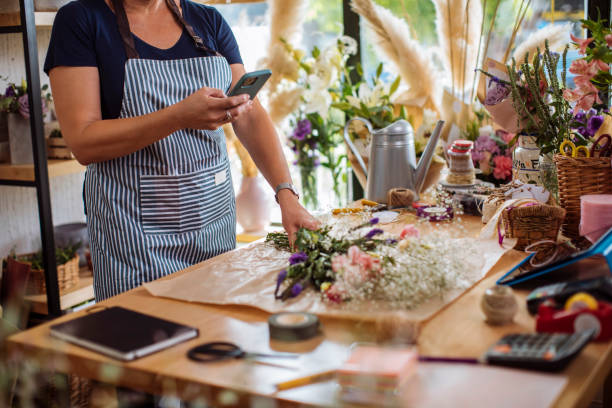 Bouquet making is another wonderful idea to occupy your tweens away from their screens. Fun flower workshops are rather popular events nowadays, but a beautiful bouquet can simply be made from the very flowers that grow in your garden.
Learn more: Mother
Hosting a tea party provides hours of fun away from electronic devices. Your tweens can plan their party favors, spend time making them, set up and decorate their entertainment area as well as tidy up afterward.
Learn more: Mother
Decoupage is the fun art of embellishing an object by gluing on colored paper and other decorative elements such as gold leaves and napkins. An easy beginner project would be to have your tween decorate a few pots for your house plants.
Learn more: Hobby Lobby
24. Make An Obstacle Course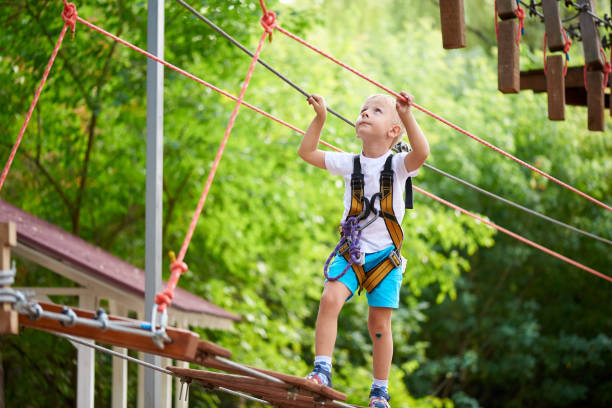 An obstacle course makes way for heaps of family fun. Get your tween and their siblings to set one up before timing themselves and racing against one another. The course can then be deconstructed and the components reassembled in a new way for a further challenge.
Learn more: Natural Beach Living
Invite your tween to tap into their groovy side by discovering tie-dye. The kit below contains everything they'll need to get started and there'll certainly be enough leftover dye for future projects. This fun activity is best suited for outside enjoyment as it can be rather messy.
Learn more: Amazon
Not only is reading an excellent activity to combat excessive screen time, but it has a host of benefits as well. Reading encourages creative thinking, expands one's vocabulary, and boosts brain connectivity. We've linked an all-time favorite set of Roald Dahl books below, but your tween can choose anything that suits them to get started!
Learn more: Amazon
27. Build A Paper Theme Park
As fun as theme parks are, they're often far away and a rather pricey excursion. Your tween can bring all the fun into their very own home by building their own paper theme park! This is an awesome STEM activity as it promotes creative expression but also taps into the field of engineering.
Learn more: Amazon
Lego is something that the entire family can enjoy but is an especially great challenge for tweens. It gets their creative juices flowing and helps them to develop better problem-solving skills. This ego challenge calendar will have your tweens away from their screens for at least an hour every day!
Learn more: Little Bins for Little Hands
29. Make Friendship Bracelets
This DIY friendship bracelet tutorial is an awesome step-by-step guide that will help tweens craft their very own woven bangle. All they'll need is some thread and a piece of duct tape to get started. Once they've mastered the basics they can kick it up a notch by widening and diversifying their designs.
Learn more: Craft Factory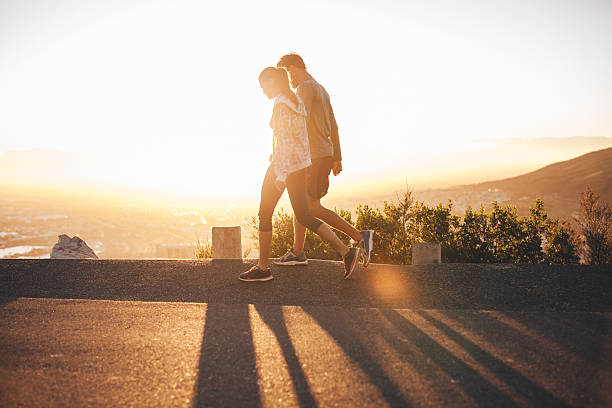 Going for a walk outside is a great way to boost your vitamin D intake, but also provides an awesome endorphin rush! With all the fluctuation in hormones that are connected to the tween years, a little extra positivity goes the extra mile!
Learn more: Jump In
Bird watching provides a serene opportunity to get more in touch with nature. We invite tweens to find a comfortable spot in the garden and record all the feathery friends that cross their path in this fantastic log book which can be found below.
Learn more: Amazon
The game of dominoes not only teaches players how to celebrate a win and navigate a loss but also allows them to work on their concentration skills. Whether tweens are playing with friends or family members, one thing is certain- a fun time will be had by all!
Learn more: Amazon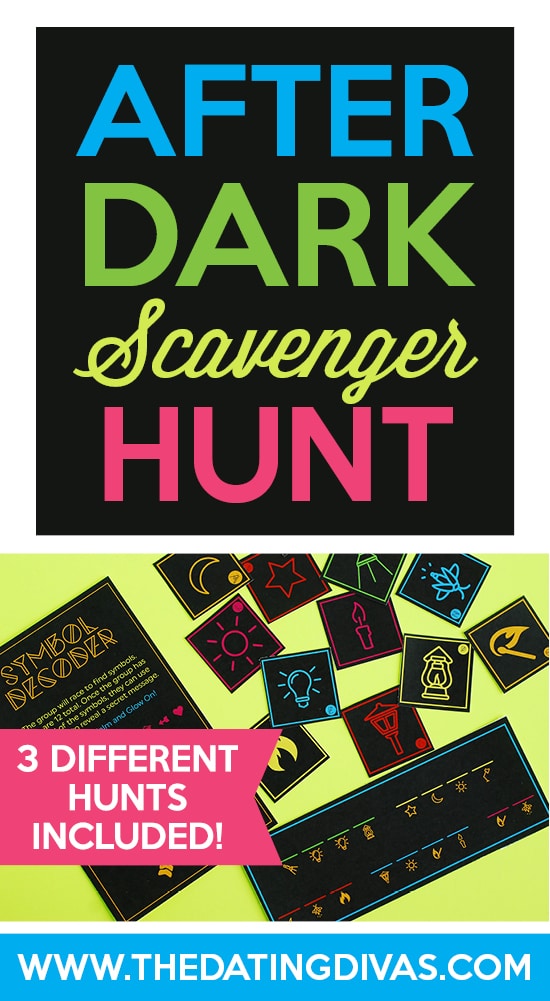 Scavenger hunts are fun, but a glow-in-the-dark hunt is even better! Your tweens will love hunting in the dark for an assortment of glowing objects. Up the stakes by making a prize available for the winning team!
Learn more: The Dating Divas
After a day on the screens completing work or socializing, it's important to get some fresh air. What better way to do just that than by popping down to the beach or park for a game of frisbee?
Learn more: Amazon
These reusable water balloons are the perfect investment for a family of water lovers. Even after tweens have had their fun, the balloons can be salvaged and refilled for another round of play on a different day.
Learn more: Amazon