Learning about the ocean is an excellent way to expose your preschoolers to nature's wonders, especially since Earth's surface is 71% water! So, what can you find in the ocean, and how can you teach this content to your kids? We have put together 25 hands-on sea life activities; from sensory tables to math and science experiments, to engage your children in learning about the ocean. Dive right in!
1. Sensory Bins
Mix baking soda and vinegar to create fizzy "ocean water" and invite kids to explore marine life at their water table! Add sea shells and sea creature toys for sensory play, learning about ocean animals, and scientific reactions.
Learn More: Parenting Chaos
2. Ocean Sensory Bottle
Create mesmerizing ocean scenes in bottles with kids using just simple materials. Shake to mix, and then watch the colorful 'waves' crash and lap at the sides of the bottle. This is a great calming activity with an engaging, take-anywhere result.
Learn More: And Next Comes L
3. Sea Animal Yoga
Immerse yourself in an engaging underwater adventure while learning relaxing yoga poses. Join aquatic animals as you strengthen and stretch, then unwind with kids' yoga. Discover how yoga can help children swim through life with smiles and skills.
Learn More: Smile and Learn – English
4. Underwater Sounds
Kids can explore how sound travels through the water with this simple experiment. Submerge objects and listen through a makeshift underwater hydrophone. They'll discover sound is louder and clearer underwater and learn how whales and fish hear in their aquatic world.
Learn More: Still Playing School
5. Oil Spills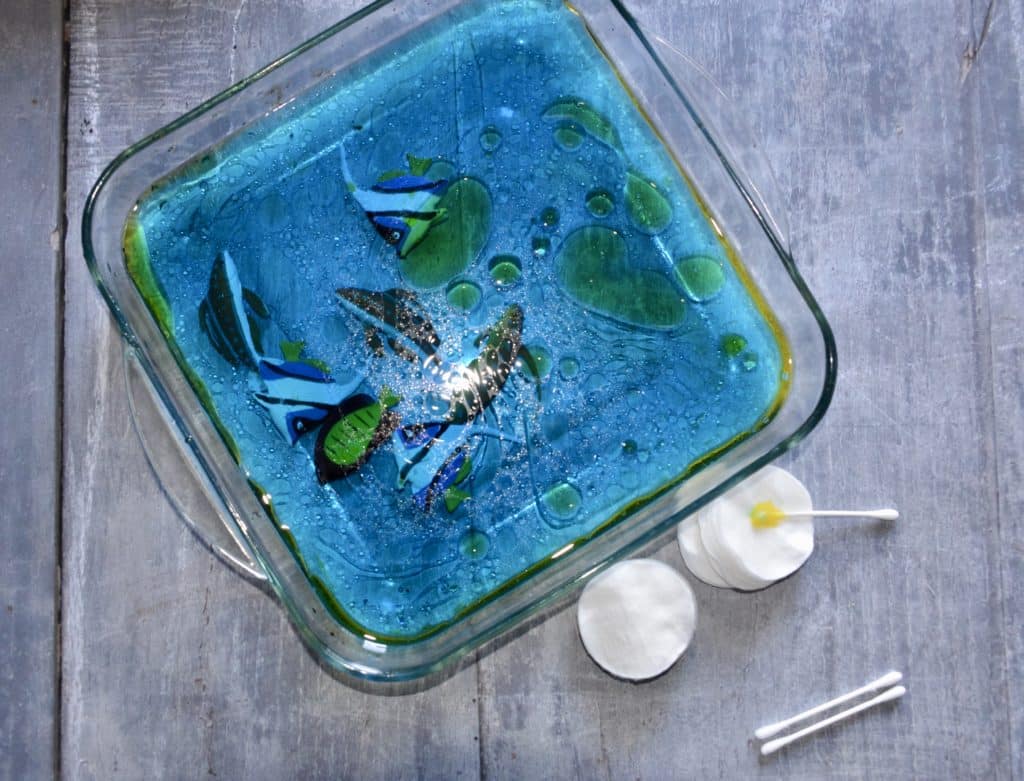 Engage your kids in an exciting science investigation of oil spills and their disastrous effects, then invite them to experiment with ways to contain and clean up the spill using common materials. An engaging, hands-on learning experience with real-world implications.
Learn More: Science Sparks
6. Process Art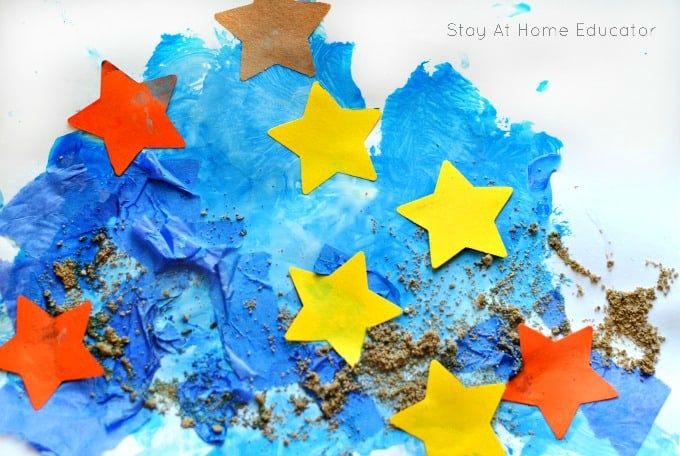 Beat the summer heat by making ocean crafts! Grab blue paint, tissue paper, glue, and sand, and imagine you're at the beach. Kids will love crumpling tissue paper for waves and adding sand and starfish to their creations.
Learn More: Stay-At-Home Educator
7. Foil Fish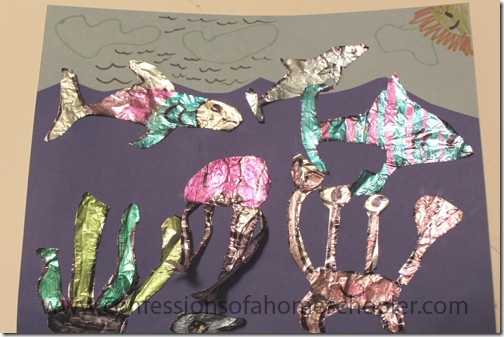 Kids will love creating sparkling tropical fish! Cut and shape foil, add color and texture, then glue onto ocean backgrounds. This engaging craft is easy, recyclable, and perfect for little hands. Give it a try for a fun afternoon of creating!
Learn More: Confessions of a Homeschooler
8. Rescuing Frozen Sea Animals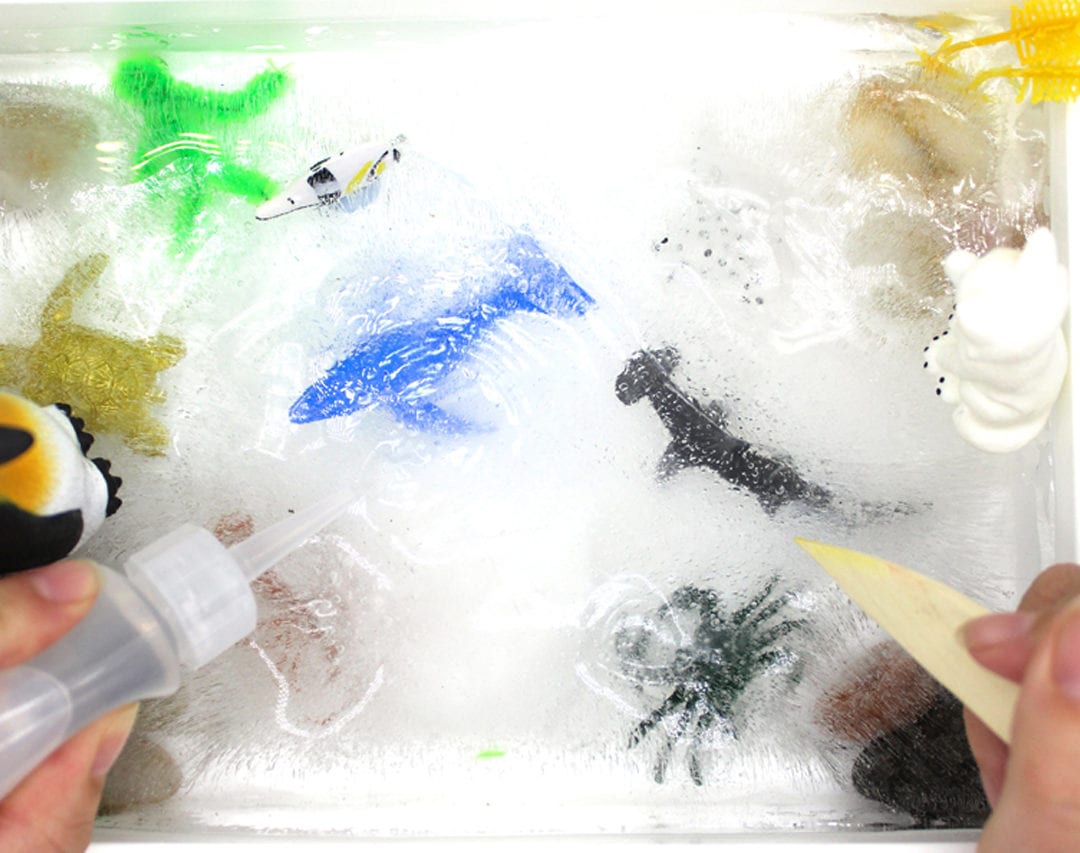 Rescue frozen sea creatures from icy blocks by chipping and melting the ice in this fun ocean-themed activity. This easy 30-second setup leads to 30 minutes of sensory and scientific fun for toddlers to big kids.
Learn More: Mas and Pas
9. Animal Nomenclature Cards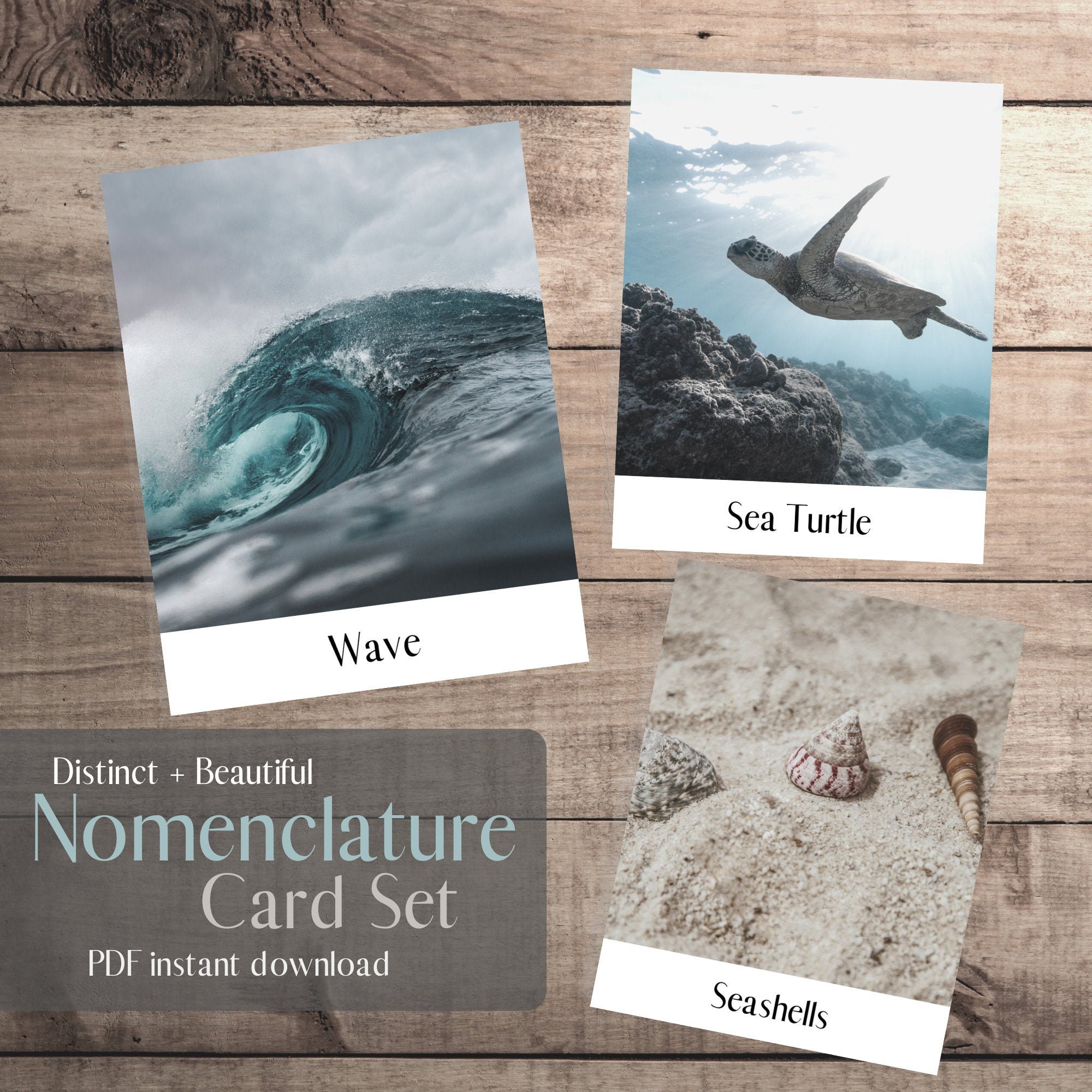 Using animal nomenclature cards is one of the best lesson plans to teach about sea life. This hands-on, Montessori approach allows students to see pictures and names and match them to learn word recognition and marine life!
Learn More: Bubba and Bear
10. Sticky Fish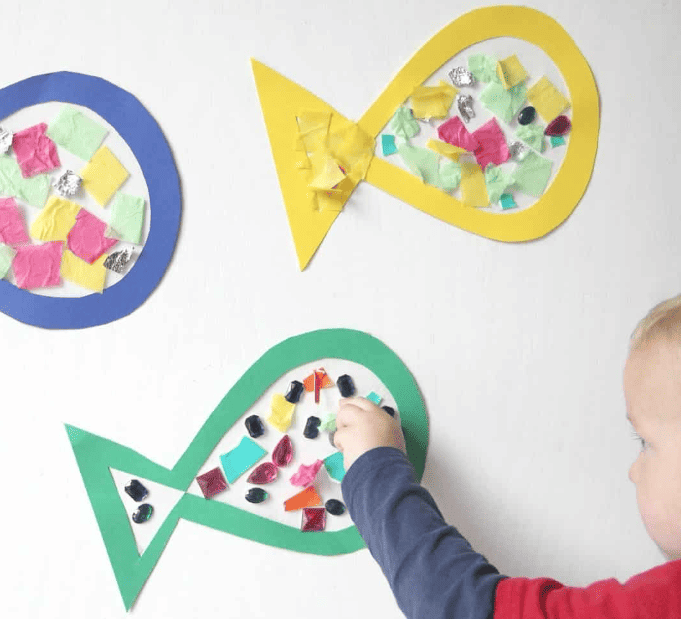 This fish-themed activity invites children to create their colorful sticky fish! Cut cardstock fish and mount on contact paper. Kids add tissue paper, foil, and gems. A fun, open-ended craft to explore textures and colors. Display as suncatchers or leave as a reusable sticky wall activity.
Learn More: Toddler Approved
11. Layers of the Ocean
Create an engaging ocean zone jar to teach kids about ocean layers and density. Make colorful layers representing the ocean's zones and invite your child to explore the fantastic creatures that inhabit each one.
Learn More: PBS
12. Ocean Animal Matching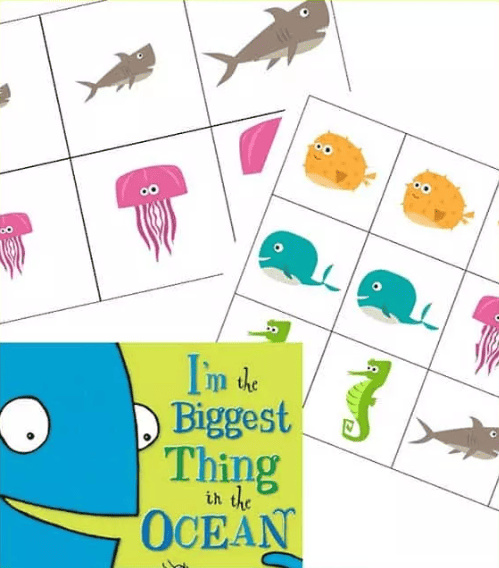 Create an engaging ocean zone jar to teach kids about ocean layers and density in this teacher's favorite ocean activity. Make colorful layers representing the ocean's zones and invite your child to explore the fantastic creatures that inhabit each one.
Learn More: Rainy Day, Mum
13. Sea Shell Prints
Create lasting keepsakes from nature: press delicate shells into the salt dough to make fossil imprints, then bake them into hard decorations that capture the memory of collecting by the seashore. Plus, with just a few activity modifications, you can use this with plastic sea animals and more!
Learn More: The Imagination Tree
14. Coffee Filter Suncatchers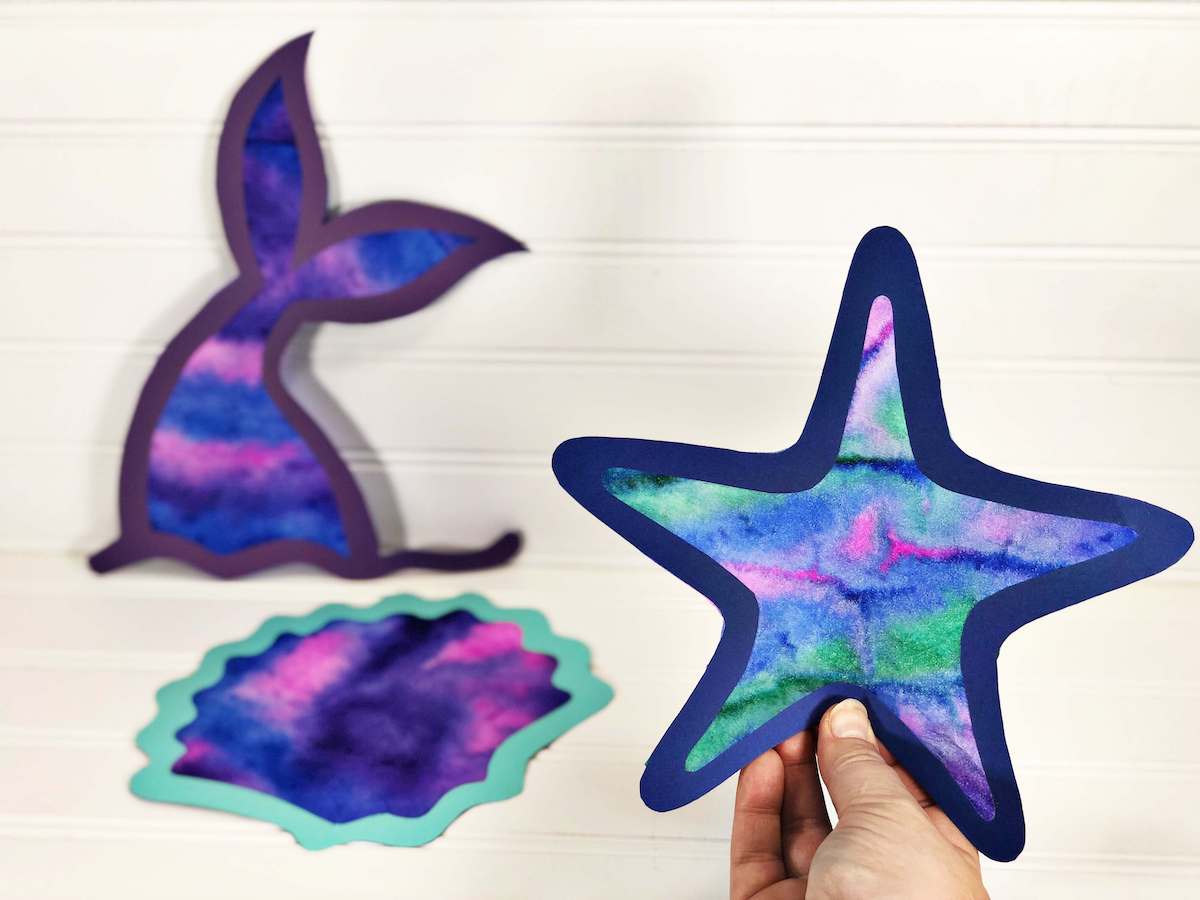 Create ocean animal crafts for kids with colorful coffee filters, markers, and paper. Follow the tutorial to cut and assemble suncatchers of sea turtles, starfish, and shells. Then, tie them with string and display them in sunny windows.
Learn More: Hawaii Travel With Kids
15. Coral Reef Sponge Painting
Create stunning coral reef art using sponges and paint for an exciting project that brings to life the vibrant colors of coral reefs. This easy, hands-on activity allows students to make colorful underwater scenes.
Learn More: Primary Theme Park
16. Dolphin Ocean Slime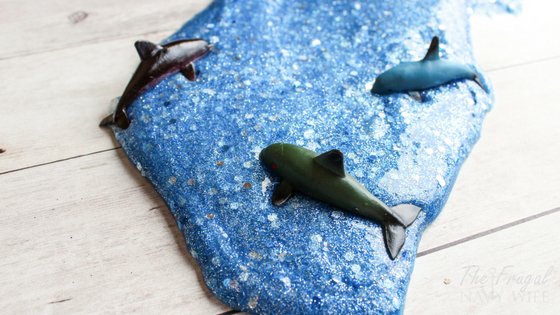 Create magical ocean slime with your kids! Mix clear and blue glues, water, liquid starch, and food coloring for a sparkly sensory adventure and add ocean animal figurines for an immersive ocean experience your children won't forget. This fun hands-on activity will have them engaged for hours!
Learn More: The Frugal Navy Wife
17. Seashell Washing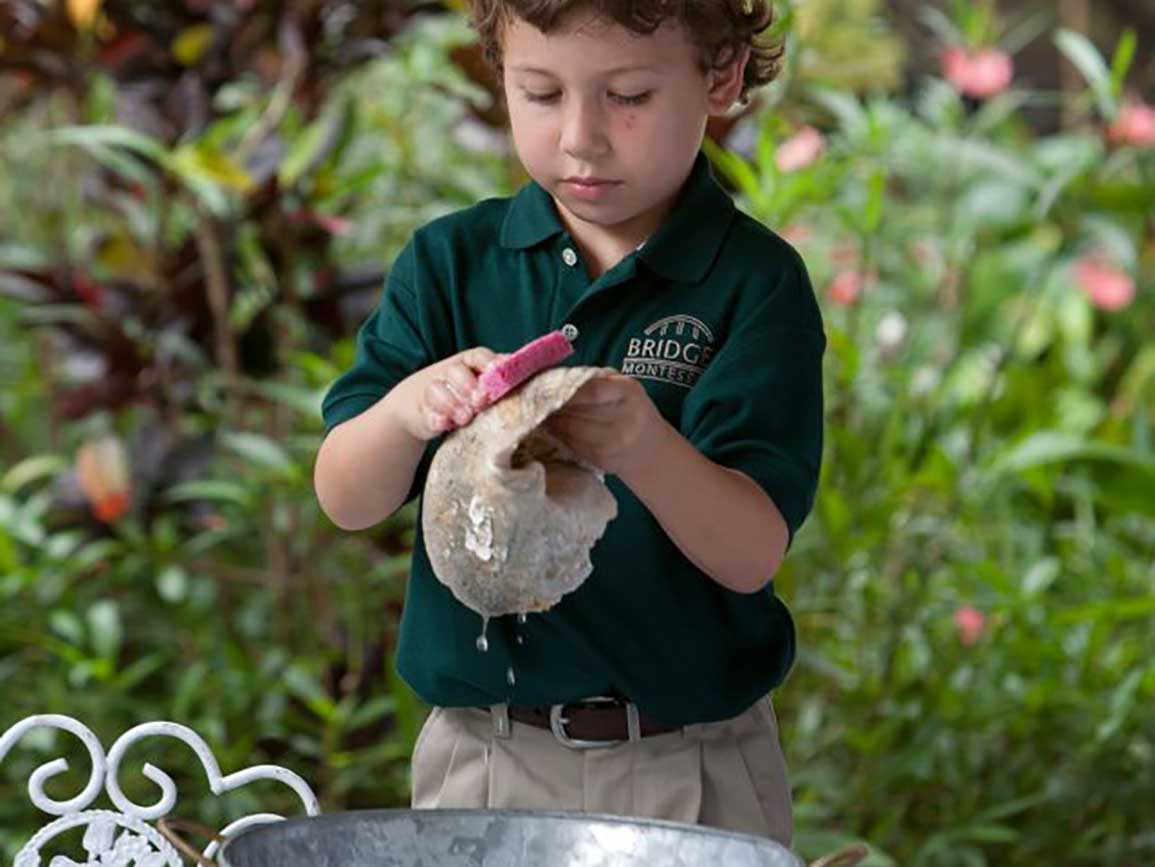 Engage your child in discovery as you clean beautiful seashells together, observing shapes and colors, then researching the mysterious creatures that once inhabited the various shells. An engaging, hands-on adventure awaits!
Learn More: Bright Horizons
18. Sea Foam Sensory Play
Create whipped sea foam in your tub with this activity for kids! Mix soap and water, whip until peaks form, then play. Experience the bubbly texture and scent of the ocean, then watch as the magical foam melts away.
Learn More: FunShine Blog
19. Seashell Sort
This engaging hands-on activity will teach children to classify and sort different seashells by size, shape, and color. You can even do this preschool activity with plastic sea creatures!
Learn More: Sempre Clarisse
20. Tide Pool Art
Children will love making simple tide pool art—adding natural sand provides sensory fun. Perfect for ocean units, this craft invites kids to observe sea life by drawing and painting it. Then they add sand with glue for a unique, coastal-themed project.
Learn More: Buggy and Buddy
21. Octopus Counting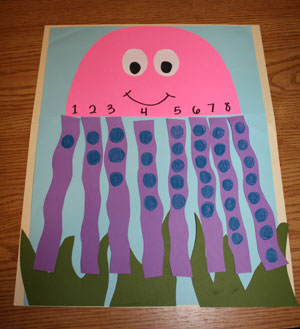 Learning numbers and counting will be an engaging adventure with this cute octopus craft. Kids ages 3+ will cut and glue paper to create a numbered sea creature, developing fine motor and math skills while having fun.
Learn More: All Kids Network
22. How Do Fish Breathe?
Discover how fish breathe by pouring "oxygen"-filled water through a filter, simulating how actual fish gills extract oxygen from water—a fun, engaging science experiment for kids! This ocean activity is a great way to get kids involved with science as they learn.
Learn More: Como Zoo Conservatory
23. Dissolve A Shell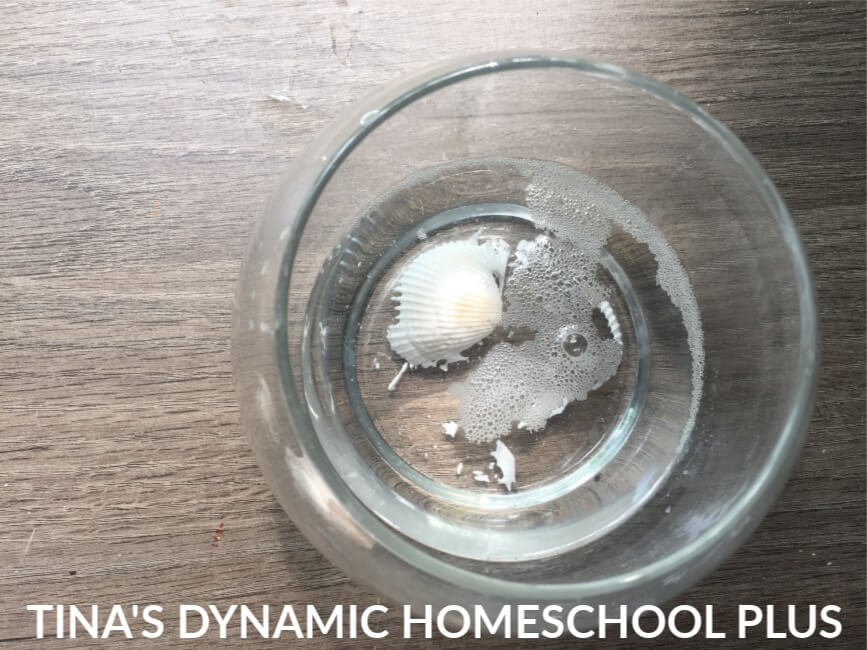 This engaging summer activity invites kids to dissolve seashells in vinegar, visually demonstrating how acid affects calcium carbonate. Kids will love watching the shells dissolve, and bubbles form in this hands-on chemistry lesson that sneakily teaches ocean conservation.
Learn More: Tinas Dynamic Homeschool Plus
24. Salt Dough Star Fish
Made from salt dough and decorated however you like, these cute starfish crafts are the perfect summer project for kids and families. Follow the simple steps to shape and bake your sea creatures, then get creative with colors and details!
Learn More: The Crafting Chicks
25. Coral Blow Painting
Discover an exciting new art technique—blow painting! You can create colorful ocean coral reefs and seal animal habitats with straws, paint, and paper. This fun sensory activity invites kids to explore creativity by experimenting with angles, colors, and blowing techniques.
Learn More: Woo Jr.