Blends activities are an excellent way to help children develop their reading skills; specifically focusing on their consonant blends, L- blends, and R- blends. We have compiled a list of 50 hands-on activities to teach and reinforce blending skills in a fun and engaging way. Implement them in your literacy centers, classroom activity time, or home-learning routines.
1. Bingo Game
Make bingo cards with a grid of pictures or words with different consonant blends and have students mark off the ones that the teacher calls out. The student who gets a line or a full card first wins.
Learn More: Teachers Pay Teachers
2. Blend Spinner Game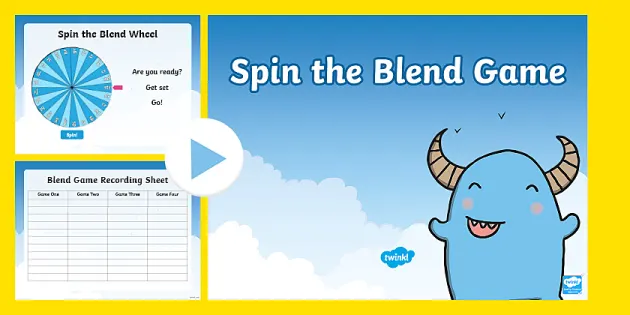 Make a spinner with different consonant blends on it and have students take turns spinning it and saying a word that begins with the blend it lands on. If it lands on "st," for example, the student could say "stop" or "star". Your students can be required to use a certain number of blends in their words or by imposing a time limit.
Learn More: Twinkl
3. Board Game
Make a board game with various consonant blends and have students take turns rolling a die and moving their game piece accordingly. Each space could feature a different activity, such as saying a word that contains a specific blend or reading a word that contains a blend. The player who reaches the end of the board first wins.
Learn More: The Measured Mom
4. Hands-On L-Blends Activity
This activity involves placing small toy cars or other small toys on top of L-blend flashcards such as bl, cl, fl, pl, and sl. Children can then practice blending the L-blend sound with a vowel sound to form words like blue, clap, flag, glow, plug, and sled.
Learn More: Thrive Ed Services
5. S-Blends Digital Activities
Access these S'blend activities digitally! Interactive games, quizzes with auto-scoring and real-time student data, and virtual manipulatives are typical examples of these activities. This activity pack is all you need to get started!
Learn More: Teachers Pay Teachers
6. Blend Relay
This activity involves creating a relay race where children need to run to a pile of blended sound cards and pick the card that corresponds with the picture shown. For example, if the picture is of a "tree", children need to pick the tr blend sound card.
Learn More: Pinterest
7. Hands-On R-Blends Activity
In this activity, leaf cutouts are labeled with R-blend flashcards such as br, cr, dr, fr, gr, and tr. Children can then use the labeled leaves to practice blending the R-Blend sound with the vowel sound to make words like brown, crown, drum, frog, grape, pretzel, and tree.
Learn More: Pinterest
8. Giraffe L Consonant Blend Activity
In this activity, a giraffe cutout is labeled with L-blend flashcards such as bl, cl, fl,gl, pl, and sl. The labeled giraffe can then be used to practice blending the L-blend sound with the vowel sound to make words like black, clap, flag, glow, plug, and sled.
Learn More: Little Learners
9. Orton-Gillingham Lesson Plans
Orton-Gillingham lesson plans are intended to assist children with reading and writing difficulties. These lesson plans include several hands-on blending activities for your little ones to learn and grow!
Learn More: Pinterest
10. Blends Writing Practice
This independent activity is ideal for students who need additional practice with common blends such as bl, gr, and st. Students can practice blending sounds together to form words using flashcards or phonics worksheets.
Learn More: 123Homeschool4Me
11. Phonics Activity Pack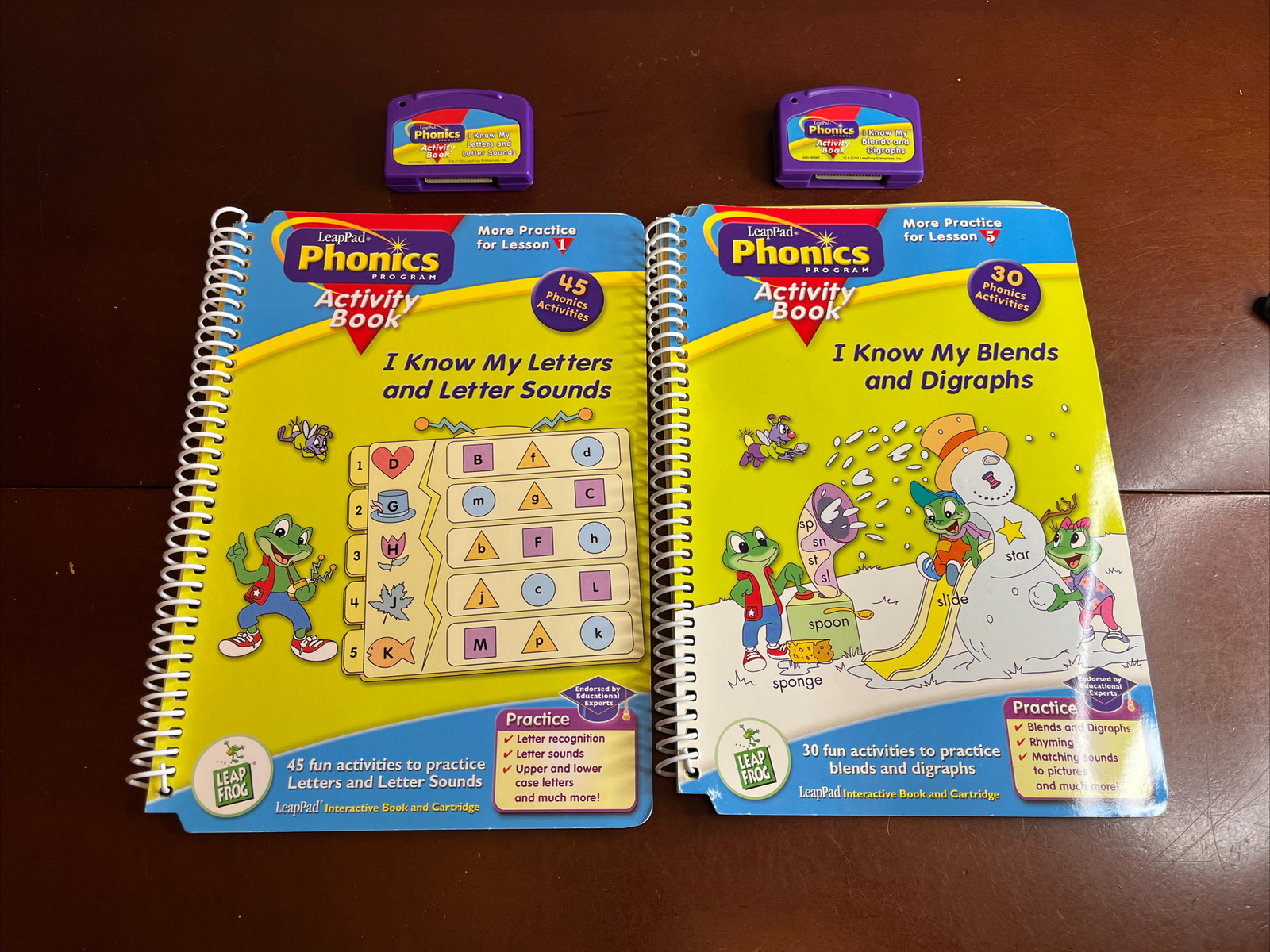 A phonics activity pack can include a variety of activities focusing on consonant blends, such as games, worksheets, and sporting activities. These packs can be found online and are usually geared towards specific grade levels, such as 1st grade or 2nd grade.
Learn More: TES
12. Hands-On Activity Element
Hands-on elements added to blend activities can make them more engaging and effective. For example, students can practice blending sounds and making words with puppets.
Learn More: Miss Kindergarten
13. Blend Mini-book
Fold a piece of paper in half and staple the edges together to make a mini book. At the top of each page, write a different mix, such as bl, tr, or sp. Students can then list words that contain that blend beneath them.
Learn More: Babbling Abby
14. Listening Centre
Provide students with headphones connected to an MP3 player or tablet and set up a listening center. Then, choose recordings of stories or passages that have consonant blends. Learners will listen to the audio and follow along in a book or on a worksheet; circling or highlighting words containing the blends they hear.
Learn More: Teaching Expertise
15. Fun Grammar Games
Consider incorporating blends into fun grammar games emphasizing sentence structure, verb tense, or other grammatical concepts. Students can make silly sentences out of words that contain blends or play an "I Spy" game in which they must find and identify blends in a given sentence.
Learn More: Study.com
16. Blends Board Game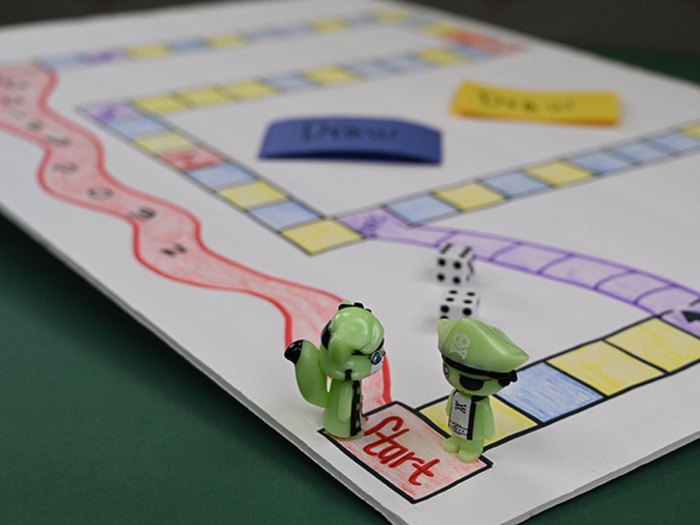 Set up a simple gameboard with blocks, characters, and 2 dies. Simply make a set of cards with blended words and a set of action cards. To move forward, players draw a card and must read the word or perform the action listed on the card.
Learn More: Forbes
17. Digital Blends Spinner Game
The digital blends spinner game allows students to practice identifying and reading words that contain consonant blends. Students will spin the digital spinner and must then read the word that comes up. The game can be tailored to include various blends for differentiated difficulty levels.
Learn More: United Teaching
18. Robot Talk Activity
In this activity, students pretend to be robots to practice their blending skills. The teacher or parent can say a blended word, and the students must say it like a robot, isolating each sound and then blending them together. The word "clap", for example, would be pronounced "c-l-ap" before blending the sounds together to form the word.
Learn More: Pinterest
19. Leaf Activity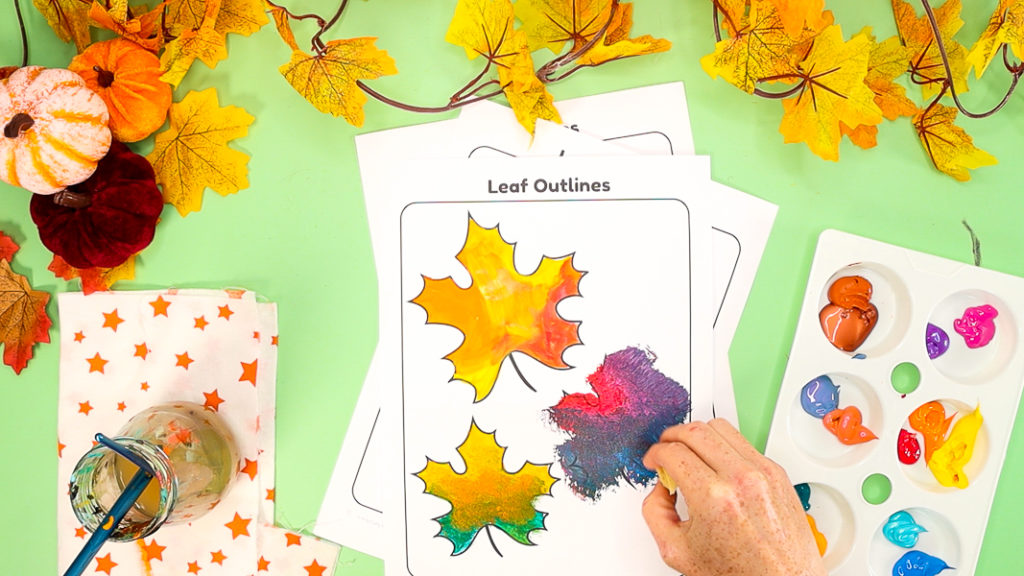 Students must sort leaves with specific consonant blends onto trees with matching blends in this fun activity. What an excellent way to incorporate seasonal themes into learning!
Learn More: Pinterest
20. Blending Slide Activity
Children can practice blending sounds by sliding their fingers from left to right and blending the two sounds in each slide. This activity is ideal for younger children who are just learning about blends.
Learn More: Mini Writers Club