We live in a digital world and everything for children and little ones is going digital. We need to take a step back and remember the days when toddlers would eat sand by accident, of course, and be mesmerized by water running or squishing mud between our fingers.
All of these low-cost activities are worth their weight in gold. Sensory play helps to connect the dots should we say. In addition to teaching children fine and gross motor skills, they can help with cognitive growth and learning.
1. "Oh Macaroni" Sensory Activity
Little ones love to play with dry pasta in a big container, the sense of touch. They love watching it fall through their fingers and the sound that it makes as they fill up their cups and dump them out. The funny thing is they love to do this again and again!
Learn more: Hands On As We Grow
2. Beneficial Sensory Bottles
Raising a child to be aware of their surroundings is challenging. In addition, kids need to be more alert. Sensory bottles are fantastic and can teach their math skills, and visual recognition and they are also super for calming kids down. Easy to make for any theme and safe.
Learn more: Messy Little Monster
3. "Splish Splash" Time to get a little wet!
We all want to protect our children from getting wet and really getting wet and exploring with water is one of the most natural things we do. Walk in the rain, take a bath, splash in puddles, and much more. So here we have a sensory water table to dive into some good ideas.
Learn more: Pinterest
4. Unique Fall Sensory activities
The leaves are turning colors of orange and brown, and I can see them falling in the park. Then it's time for Autumn Sensory fun. Teach children to respect nature and wild animals and learn to conserve and protect nature.
Learn more: Your Kids Table
Playing with colored rice is one of the best sensory experiences, and if you add a bit of food coloring to the rice, the kids will love the colorful sensation. Using household items in your kitchen, this sensory activity is easy to do.
Learn more: Busy Toddler
6. Messy but so much fun!
Let your children really explore sensory play and a bit of scientific magic with Cloud Dough. Using a common kitchen pantry ingredient, water, a little bit of vegetable oil, and you will have the children playing for hours. Using kid-friendly tools, you won't want to come down off the clouds.
Learn more: Mrs. Plemon's Kindergarten
7. Painting with Popsicles
When you take some vegetable-based paint, you can make some cool "Paintsicles" for children to start developing their painting skills, feel the cold materials and see what beautiful images they can create. Great way to cool down and calm down on a stressful day.
Learn more: Taming Little Monsters
8. Take all the toys to a "Toy Wash"
Children love being helpful and let's face it - toys get grimy and dirty. So why not let the children wash them? All you need are a big container, a few old toothbrushes, small sponges, and some water. For an added touch, you can have different colored soaps by using a few drops of food dye.
Learn more: My Bored Toddler
Jello is squishy, cold, colorful, and edible. This experience with jelly or Jello is so much fun as a sensory activity. Jello is a common kitchen ingredient, a great tactile sense. Don't miss out on this opportunity for children to have a blast with Jello play.
Learn more: Color the Moon
I don't know what it is, but infants, toddlers, and children love crinkle paper. This non-toxic material is readily available and comes in all shapes, sizes, and colors. It's an easy DIY. The sound, feel and the whole sensation is something that we are all fond of.
Learn more: Wiki How
11. Squish Bags will keep the tears away
Squish bags are fun to make and babies and young children will love to play with them. Take note they can contain small items so make sure they are sealed properly and supervised. Children will love to push and squish them to see how the objects feel and move around. Great way to keep little hands busy.
Learn more: Fantastic Fun and Learning
This sensory activity is geared toward older children. This is a cold, glittery gel that is easy to make and loads of fun to play with. Great for winter indoor play. The slimy snow gel is a great way to experience different temperatures, textures, and shapes.
Learn more: Kids' Craft Room
13. Button Button Whose got a Button?
Before the trillion-dollar toy industry took off, family members would give children large round plastic and wooden buttons to string and make necklaces, or drop one by one into a jar. Under adult supervision, children can spend hours with buttons. (Be careful as small buttons can be a choking hazard.)
Learn more: 3 Dinosaurs
14. Picture books with texture
Everyone knows "Pat the bunny" the books from the past that have different textures to touch and explore. Why not make your own DIY texture board for children? Using a foam board, bubble wrap, crinkle paper, and a few bits and bobs, you can create an awesome texture and sensory board.
Learn more: Sofiana Sopian
Pom Poms never go out of style and it's so easy to make a Pom Pom Drop for your little ones. Using recycled material, fine motor skills, and some big-size Pom Poms, kids can learn to color code and put all the pom poms in the right place.
Learn more: Teaching Littles
16. Sewing Sensory Table for Tots
Children between the age of 4 &5 can learn the basics of sewing. A tapestry table helps them learn in a safe way the first steps. All you need is some brown butcher paper or burlap, some yarn, and kid-friendly sewing needles. This is a great experience for children.
Learn more: Playfully Learning
17. A+ for Alphabet Slime
This transparent slime is really awesome and children will love playing with it. At the same time, they can see the alphabet and older children can play alphabet games. A great introduction activity to letters.
Learn more: Growing a Jeweled Rose
18. Outrages Orange and OJ Sensory activity
Vitamin C is necessary, a good way to introduce your little ones to a healthy habit is by really dissecting the orange and exploiting it in sensory play. Inspire your children to help you peel oranges and mandarins, they can feel and smell the peel. Squish the segments to get the juice and together make some juice to drink or natural orange popsicles to eat later.
Learn more: Little Explorers, Big World
19. Have you ever painted with Milk?
Milk painting is like a "psychedelic" adventure for children. All you need are some shallow containers, ear swabs, and a few drops of food coloring, and watch the Tye-die swirls begin. Children as young as 3 years old, can participate in this sensory craft.
Learn more: Babble Dabble Do
20. Excavation Sensory Activity
This is a hands-on early learning activity and will help with cognitive development and really challenge the little ones to think about how to get the toy or treat out of the "iceberg". This is a classic ice sensory activity that can be enjoyed again and again. Let them figure out how to "break" the ice with this frozen toy activity.
Learn more: Mom Brite
21. Sensory Boards Downsized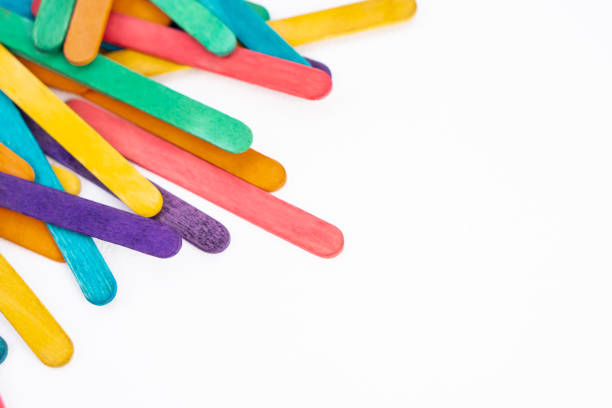 At your local craft store, get some tongue depressor sticks and craft glue, and as easy as 1,2,3, you can have some fun sensory sticks that have pom poms, buttons, or other textures on them. Fun for children to play with in the car or in the "waiting times" when they can get restless.
Learn more: Montessori From the Heart
Toddlers and children love stacking toys and watching them fall. Take these cubes a step further and make them sensory cubes with different colors and textures. So they can stack and get into tune with their sense of touch.
Learn more: Homeschool AEC
The Vestibular sensory system is imperative for children. So what are we talking about exactly? We are talking about good old-fashioned fun, like spinning, swinging, hanging upside down, and more...basically what kids did before the digital invasion.
Learn more: The OT Toolbox
24. Teach yourself how to tune into the sensory sounds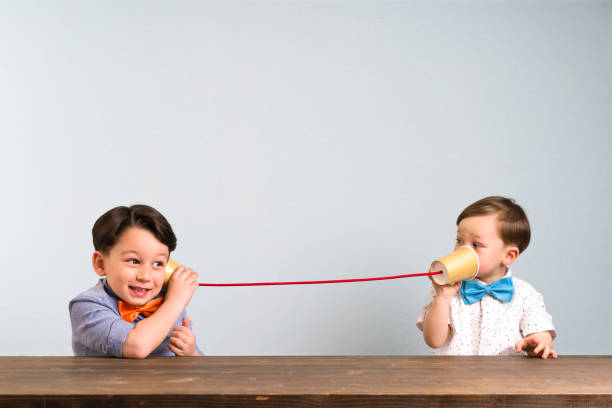 With all the chaos and noise that surrounds us, It is normal that we all feel overwhelmed, especially little ones that are hearing these noises for the first time. These auditory activities are calming.
Learn more: The Chaos and the Clutter
This illuminating activity is so beautiful and calming. Everyone will want to play. It looks nice, is easy to do, and fun for years. A great activity to do before bedtime. Light sensory play can be an everyday activity and fun-filled for the whole family.
Learn more: Epic Childhood
This is a Fun-Filled, messy sensory play activity that is nice to watch. The foam, textures, and colors. Children will want to put their hands inside and touch the magic of bubbles. It only needs three simple ingredients and can be played with daily.
Learn more: Kaji Family
Materials are kid-friendly and they can be played anywhere with cotton balls, straws, and paper. The skills that children will learn and use are visual motor, eye tracking, eye teaming, and oral motor skills. It is a funny activity and gets the kids moving.
Learn more: Little Lessons 4 Life
28. Mystery Box Sensory Game
A small deep black box with a hole just big enough for them to put their hand through, what they touch on the other side is a mystery, Can they guess the right answer? Was it cold spaghetti that they just touched or worms?
Learn more: Lydia's Hand-Made Life
29. Playdough that you can eat - Yummy!
The creator's first intention was to make a healthy PB & honey sandwich, but when the mixture was too thick and did not spread well her son started to play with it like play-dough and eat it at the same time and that's how this edible healthy play-dough was born.
Learn more: Smart Nutrition
This sensory craft has been around for years and it still brings a smile to kids' faces. Easy to dye dry pasta and once the color has set help the kids to string necklaces, bracelets, and belts.
Learn more: Make and Takes
31. Clothes Pin Sensory Activities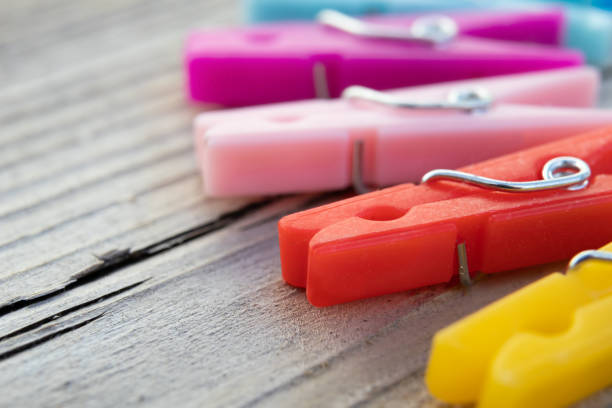 Clothes pins are fun to play with and children love to try to pick things up with them or clip them on and off another object. There are so many fine motor skill activities that you can do with clothes pins -keep kids busy for hours!
Learn more: The OT Toolbox
32. Surprise your kids with Sensory Kits
Sensory kits are so easy to make and you can do them by age group or theme. Here is a great website where you can make your own low-cost or free sensory sensation that children will love to play with.
Learn more: The Purple Alphabet
33. Spring Sensory Kit with plastic bugs to find
Using Potting Dirt or soil and hiding some treasures in clumps of dry dirt is great fun for little ones to have to dig with their hand and find the little surprises and then figure out how to excavate them.
Learn more: Pinterest
Bottle caps come in all sizes and colors and we need to recycle them and reuse them. A great way to do that is to have bottle cap activities such as; counting them, stacking them, color coding with pom poms and so much more.
Learn more: Kids Zone
Baking soda, vinegar, and food coloring make a fizzy activity. Use Jello molds or baking containers to fill with baking soda, and have the children drop on the food coloring, vinegar, and water, and watch it bubble away!
Learn more: Happy Toddler Playtime Crafts & Activities for Kids