These activities are great for little learners who benefit from sensory stimulation and are just beginning their writing journeys! From letter cards and sensory writing trays to glitter glue letters and more, we've rounded up 15 sensory writing activities that are sure to delight even the most reluctant writers in your class. If you're looking to add a creative flair to boring old writing tasks, explore our collection of splendid sensory activities!
1. Form Letters Using Playdough
Tracing mats and playdough make the perfect tool set for bringing a sensory writing activity to life. Equip each learner with a tracing mat and a ball of playdough and let them get to work on molding their dough to the shape of their letters.
Learn More: Ready Kids
2. Form Pipe Cleaner Letters
Great for developing both letter recognition and fine motor skills! Using a guiding printout, learners will copy the letters by manipulating pipe cleaners. Tip: Laminate the sheets and save the pipe cleaners for future use.
Learn More: Ready Kids
3. Use Body Language
This sensory activity encourages learners to get up and move. Challenge your students to form letters using their bodies. They may find that pairing up is necessary to correctly form some of the alphabet letters. Up the ante by having them work in groups to spell out words!
Learn More: Pride Reading Program
4. Use Highlighters
From pencil grip to letter formation, this activity covers both bases! Learners will practice tracing upper and lowercase letters using a highlighter. This multisensory learning activity helps young ones strengthen their grip as they hold the chunky highlighter.
Learn More: Pride Reading Program
5. Squishy Bags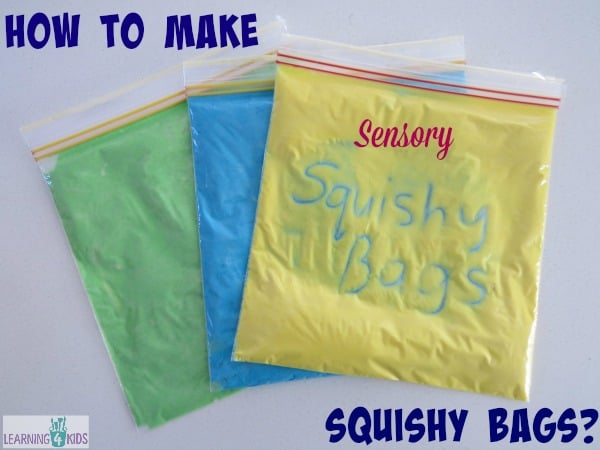 Squishy bags can be made using resealable plastic bags and a sensory material such as colored flour, gel, or rice. Learners can then practice forming individual letters by drawing on the bag using a cotton swab or their fingers.
Learn More: We Are Teachers
6. Bubble Wrap Writing
Looking for a use for leftover bubble wrap? This is the activity for you! Equip your learners with a piece of bubble wrap and colorful markers. After they have written their name, they can trace and pop the letters using their fingers.
Learn More: Coffee Cups And Crayons
7. Add Texture And Smell To Letters
Letter construction doesn't have to be boring! Spice things up by adding texture and scented materials to the letters that your little ones are learning. For example, if they're learning the letter L, have them glue sprigs of lavender onto the outline of the letter.
Learn More: Brain Balance Centers
8. Create Letters Using Objects
This activity is a wonderful pre-writing task and is sure to be a memorable learning experience! Challenge your learners to replicate the letters of the alphabet using assorted toys and objects before they get stuck in a practical writing task.
Learn More: Brain Balance Centers
9. Air Writing
This cool writing activity requires learners to practice air writing. They can use their fingers or a paintbrush to write letters in the air. Set a timer and see how long it takes your pupils to write each and every letter in the alphabet!
Learn More: Child Development Centre
10. Messy Play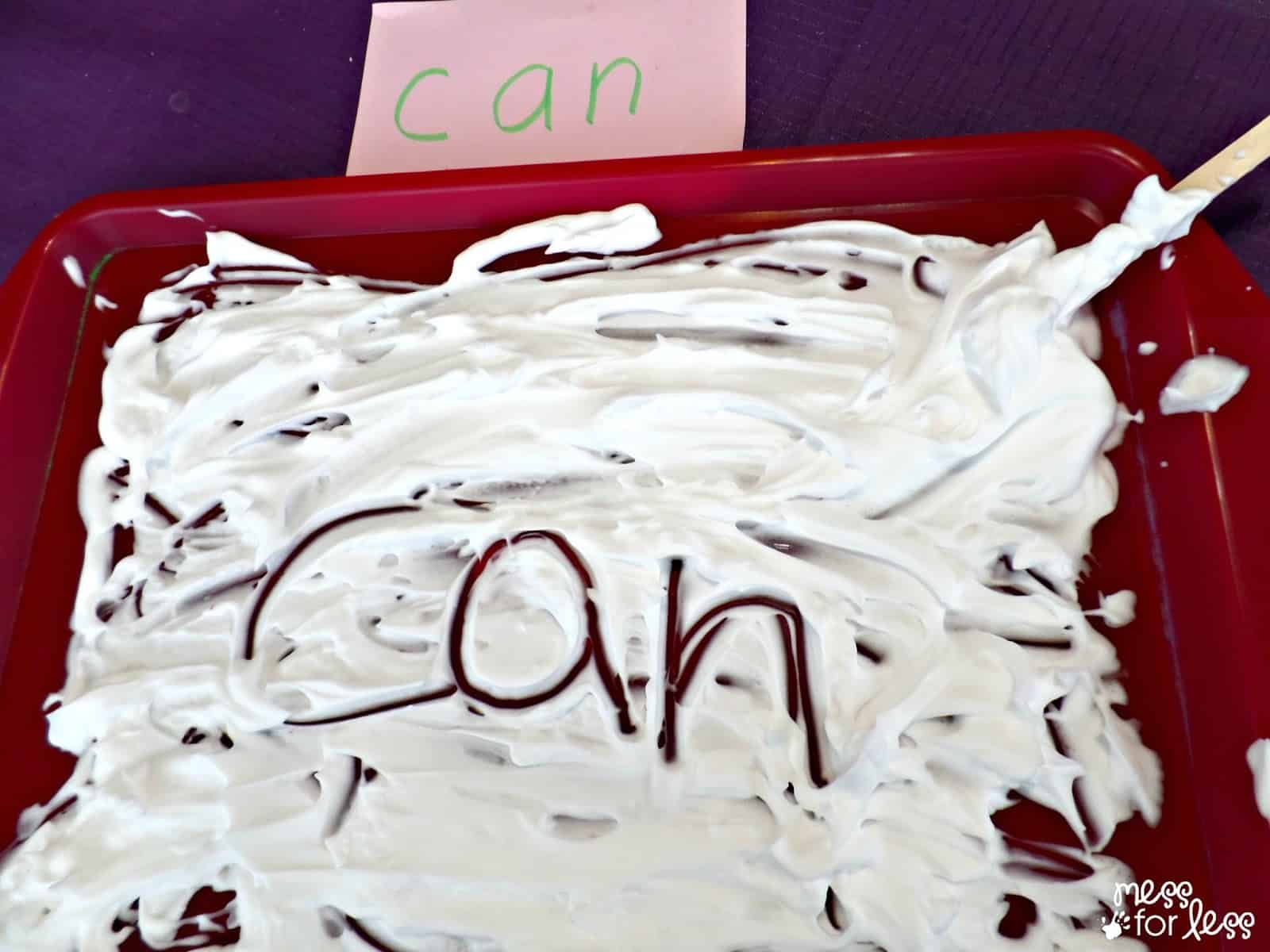 What child doesn't enjoy a bit of messy play every now and then? To recreate this activity, you'll simply need a writing tray, shaving cream, and post-it notes displaying entry-level words. Place a post-it in front of a tray covered in shaving cream. Then, have your students write the word in the cream.
Learn More: Child Development Centre
11. String Letter Formation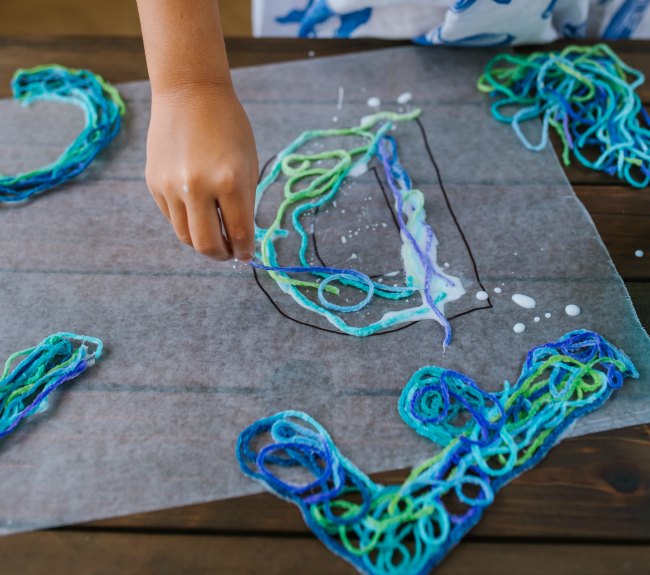 In this hands-on activity, students will create 3D letters using a combination of glue and string. Pre-prepare a sheet of baking paper with bubble letters written on it. Each student can then dip pieces of colored string into a bowl of glue before placing them within the borders of the letters. Once dry, remove the letters from the baking paper and use them throughout the classroom.
Learn More: The Educators Spin On It
12. Salt Tray Writing
Multisensory learning is made possible with the help of a baking tray, colored card, and salt! Line a baking tray with colored paper and top it with salt; creating a colorful and creative writing tray! Give learners words to replicate and let them get to work on writing the letters in the salt using either their fingers or a stick.
Learn More: Empowered Parents
13. Trace Rainbow Letters
Have your pupils create striking rainbow nametags whilst developing their fine motor skills and letter formation. Hand each learner a piece of paper that displays their name in black ink. Then, students can pick 5 colors to trace the letters and add a pop of color to their nametag.
Learn More: Kids Activities Blog
14. Glittery Names
Glitter glue letters make letter practice a dream! Encourage your child to practice their pre-writing skills by writing out words using glitter, and having them trace the letters once dry.
Learn More: Kids Activities Blog
15. Magnet Letter Tracing
This sensory writing activity is perfect for high-energy learners. Help them replicate the alphabet on a vertical surface using tape. They can then trace each letter using a toy car; saying the letters and their sounds as they move along.
Learn More: Days With Grey