As a homeschool mom, I wanted to teach my children the value of service but finding something that didn't require more energy than I had was overwhelming. After much research, I learned that there are plenty of service activities for middle schoolers that are fun, easy, and impactful at the same time! So, I'd like to share my list of service activities for middle schoolers to make it easier for homeschool parents and classroom teachers to involve kids in charity.
1. Write Thank You Cards
A thank you card with a message of gratitude or even a drawing can really brighten the day for active-duty military, veterans, or first responders. Buy a package of cards from the dollar store or use A million thanks for an easy way to thank a service member.
Learn more: A Million Thanks
2. Perform for Charity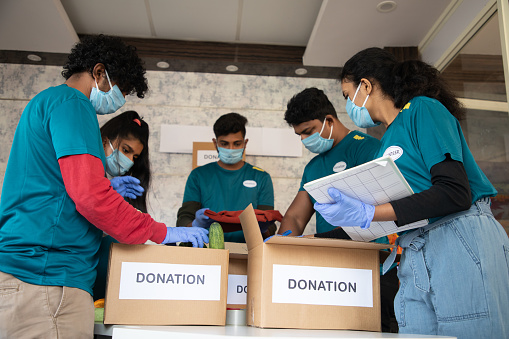 Keep this activity simple by performing at your local park or library. A middle school student can walk through the crowd with a donation box while the others perform. Ten-minute Plays for Middle School Performers have played for different group sizes.
Learn more: Amazon
3. Wash Cars for Charity
A car wash is probably one of the favorite service activities for a group of middle school kids. However, make sure they follow some car wash fundraiser tips for maximum success.
Learn more: Fundraiser Help
4. Start a Donation Box
Start a donation box by filling it with items you no longer need, and then middle school students can ask neighbors for donations. Clothes, blankets, toys, kitchen items, and more can be used in family shelters, homeless shelters, domestic violence shelters, or other charity organizations, such as the ones listed on Money Crashers.
Learn more: Money Crashers
5. Clean Up a Park
Probably one of the easiest community service ideas is to buy middle schoolers fun pick-up trash grabbers and let them go wild picking up trash at your favorite park. You can also bring grabbers along on family walks to combine service with exercise and family time all at once!
Learn more: Amazon
6. Host a Walk for Charity
Planning a charity race does require some planning, but it's easy enough that your middle schooler and friends can plan it all on their own with very little assistance from you. Use tips on how to organize a walk-a-thon to start strong.
Learn more: Love to Know
7. Start a Food Donation Drive
Middle school students can easily gather staples such as canned goods and boxed pasta by going door-to-door in their neighborhood. They can also decorate their own food donation box to place at schools and businesses.
Learn more: Pinterest
8. Garden for Food Donations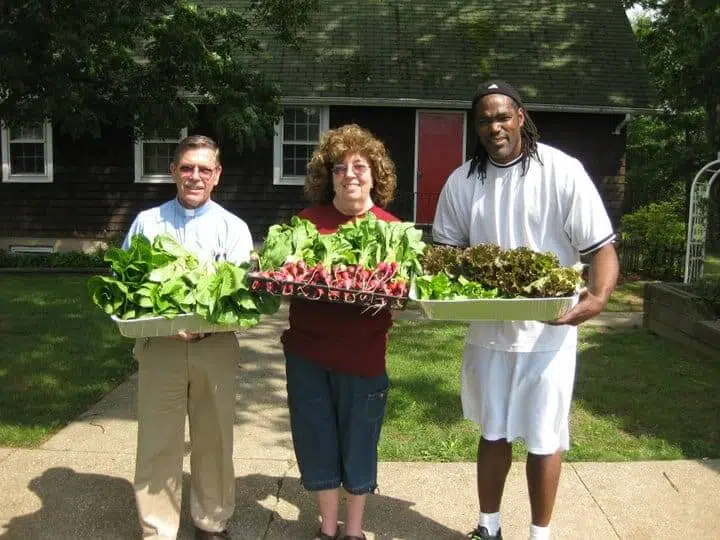 If you're like me, you already have a garden plot, so dedicating some of the harvests to donations at a food bank could be an easy community service project, especially with the help of your kids! A place like Ample Harvest can help get you in touch with a local food bank.
Learn more: Ample Harvest
9. Fill Backpacks with School Supplies
Middle school kids can organize a school supply donation drive for other students in need. They can leave a donation box at their parents' places of work with a list of supplies needed. Just be sure to follow some helpful pointers from Bags in Bulk.
Learn more: Bags in Bulk
10. Create Care Kits for the Homeless
Creating care packages for homeless people is a community service project that is always needed. Complete this activity at school, church, in your neighborhood, or the library. Be sure to include a list of the most needed items.
Learn more: Our Father's House Soup Kitchen
11. Make Welcome Kits for New Students
A great project for community service clubs or a middle school classroom, welcome kits for new students can help create a strong community of learners. Tailor some of these kits for English language learners with information in their own language to make integration less scary.
Learn more: Our Father's House Soup Kitchen
12. Gather Habitat for Humanity Supplies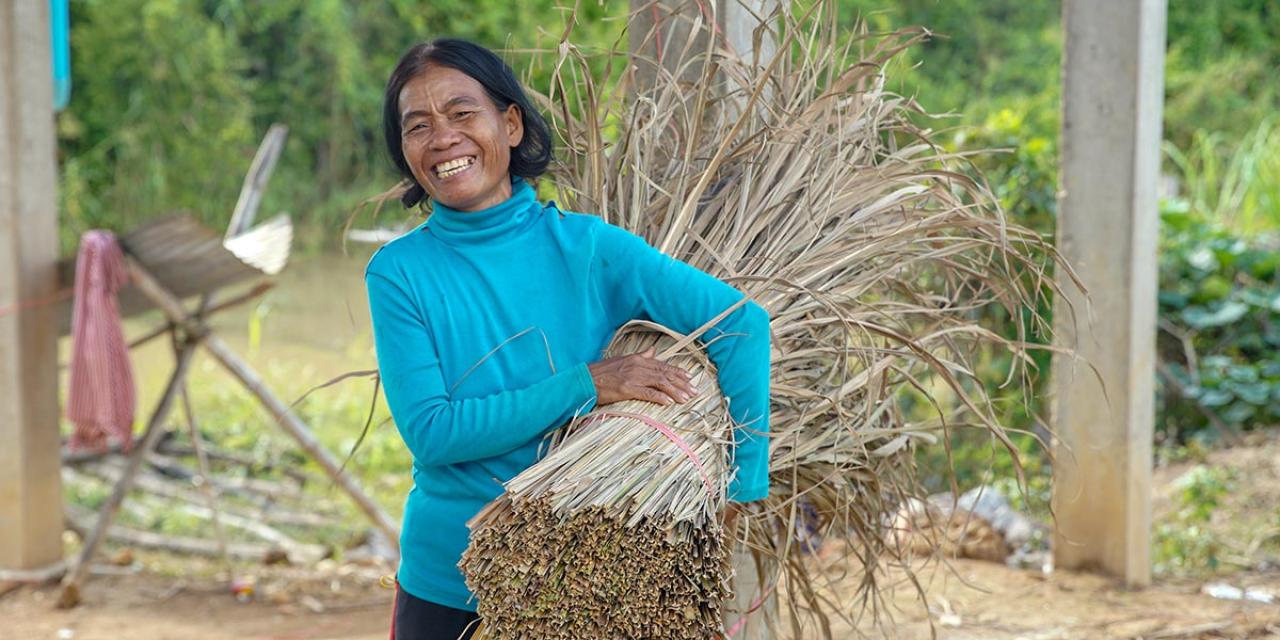 Your middle school kids can easily gather supplies for Habitat for Humanity simply by going door to door in your community. They can ask neighbors for tools, nails, screws, and other building supplies that they no longer need.
Learn more: Habitat for Humanity
13. Organize a Yard Sale for Charity

Middle school kids can organize a community yard sale to donate the money earned to their favorite charity. The sale can be held in your neighborhood or at school. Include raffle tickets at the yard sale for an extra way to gather donations.
Learn more: Do Jiggy
14. Gather Natural Disaster Supplies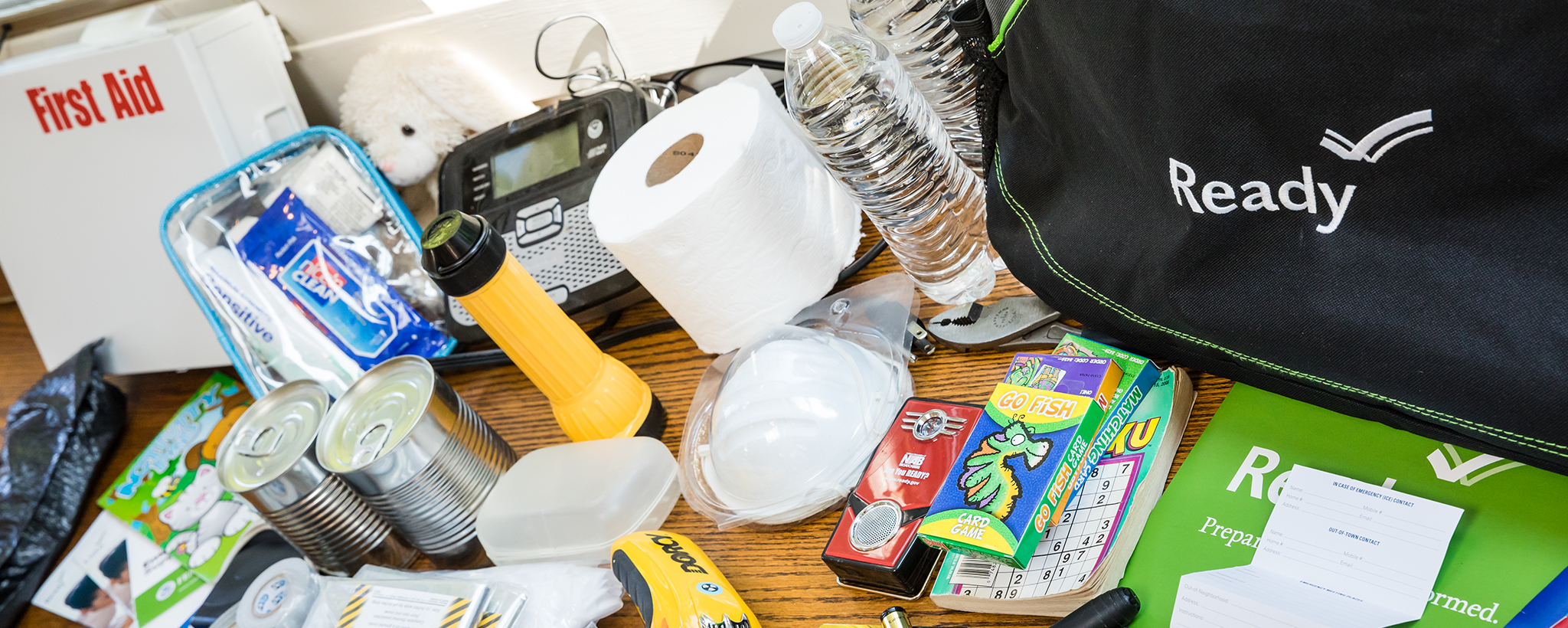 Middle school students can build a kit for hurricanes and other natural disasters very easily with a supply list from Ready.gov. This could be an easy service opportunity for the entire school to get involved in with just a little bit of planning from your class.
Learn more: Ready.gov
15. Plant Trees
Middle school students can donate their own money to an organization such as Plant a Billion Trees where $1 goes toward 1 tree planted where it's most needed. They can also contact the local parks & recreation department to find out where they can plant a tree locally.
Learn more: Nature.org
16. Start a Book Drive
Books are excellent donations for shelters, hospitals, and nursing homes. Plus, starting a book donation drive is probably one of the easiest service activities for middle schoolers since almost everyone has extra books to donate.
Learn more: Reading Partners
17. Help an Elderly Neighbor
Senior citizens often need extra support, but many either don't have children to support them or their children might live too far to help out often enough. Middle schoolers can choose from 51 ideas to help seniors and learn the value of helping others.
Learn more: Country Meadows
18. Play Games for Charity (extra life)
Playing video games will probably be one of the favorite service activities for middle schoolers. Through the organization Extra Life, kids can sign up to play games for donations to Children's Miracle Network Hospitals. Kids can advertise for donations from friends and family or organize a public watch party.
Learn more: Extra Life
19. Create Bookmarks with Encouraging Words
Middle school students can create bookmarks to leave at the library, or school, or to give to others as a random act of kindness. The DIY Bookmarks tutorial is easy to follow and takes viewers step-by-step through how to use watercolor and inspirational quotes for bookmark designs.
Learn more: Jesureth Cuaresma
20. Create Bracelets for Charity
While middle schoolers can create Kandi bracelets with encouraging words to give away, similar to the bookmarks activity, another idea is to make bracelets to sell. Students can sell the DIY friendship bracelets at school events and give the earnings to a charity of their choice.
Learn more: Sara Beauty Corner – DIY, Comedy, Makeup, Nail Art
21. Design a Recycling Program for Apartment Complexes
Most apartment complexes do not have recycling bins for their residents, something my kids and I discovered when living in an apartment. However, your middle schoolers can start a recycling program on their own. Use 4 Ways to Encourage Your Community to Recycle for some great ideas.
Learn more: Tri-State Disposal
22. Sell Lemonade for Charity
A lemonade stand is the classic Summer money maker for kids and a great way to earn donations for their favorite charity. Follow tips from Cupcakes & Cutlery for a successful lemonade stand for charity and use her large batch recipe for easy prep.
Learn more: Cupcakes & Cutlery
23. Walk Dogs
Middle schoolers are usually able to walk most dogs, but they might need to learn some tips for best dog walking practices before starting. Hang flyers in the community with tear-off phone number tabs, and be sure to mention the charity to they will donate to.
Learn more: The Wildest
24. Play Games with Seniors
Games help keep the mind sharp in old age. Mon Ami explains the importance of engaging seniors' minds and shares the 10 best games for seniors for maintaining and even improving cognitive skills.
Learn more: Mononami
25. Teach Younger Kids
Middle schoolers can provide homework help to younger students, or they can teach special talents to younger kids. Host a class at the library, at an after-school program, or even at home to teach magic tricks, drawing, painting, crafts, gaming, and more.
Learn more: Honestly Modern
26. Make Get Well Baskets
Once, my daughter got sick and canceled a playdate with a fellow homeschool friend. An hour later, the doorbell rang and she was very delighted to find a get-well basket on the doorstep! Not sure what to pack? Use a DIY get-well basket list for starters.
Learn more: Ideas for the Home by Kenarry
27. Read Aloud at an Animal Shelter

The Humane Society of Missouri started a program perfect for kids of any age during which they read aloud to the animals. Check out their helpful tips to start an animal reading program in your city if yours does not already have one.
Learn more: Humane Society of Missouri
28. Bring Your Pet to a Nursing Home
When I was a middle schooler, my mom took me and my dog to the senior center, and I visited with residents while they petted the dog. If your child would like to do the same, see some tips for visiting a home with a dog.
Learn more: Dog Tipper
29. Create Gifts for the Unthanked

Know someone who works hard behind the scenes? Create an anonymous note of gratitude and a small gift. A DIY thank-you gift can have a huge impact.
Learn more: Big DIY Ideas
30. Entertain Residents
If your middle schooler has a talent they can share, they can use tips to entertain seniors or kids in a hospital. Magic shows, puppets, and dances are all easy to make into a 30-minute fun performance!
Learn more: Dave Ruch