Sheep are adorable animals and make for the perfect Easter or Spring craft! Gather your glue, cotton balls, and googly eyes, and get ready to make some adorable flocks with your preschoolers. We have found 15 adorable sheep and lamb crafts, requiring little to no prep, that your children will love!
1. Cotton Ball Sheep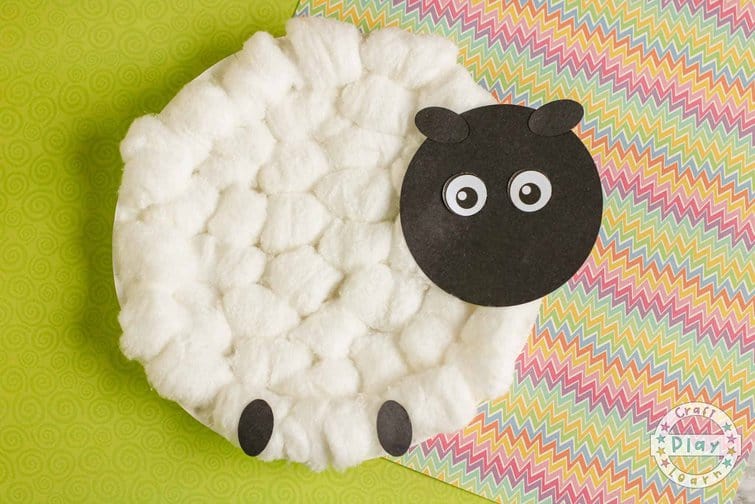 Cotton ball sheep make adorable sheep crafts that almost anyone can do! All you need is a cut out of the head and eyes, and you can then have your students glue cotton balls onto a paper plate to mimic the fluffiness of a real sheep!
Learn More: Craft Play Learn
2. Yarn-Wrapped Sheep
Singing the tune "Ba Ba Blacksheep"? Put together your own black sheep with some yarn, clothespins, and cardboard! Students will practice their fine motor skills as they wrap the string around the cardboard to give their sheep a nice coat of wool.
Learn More: Craft Play Learn
3. Doily Sheep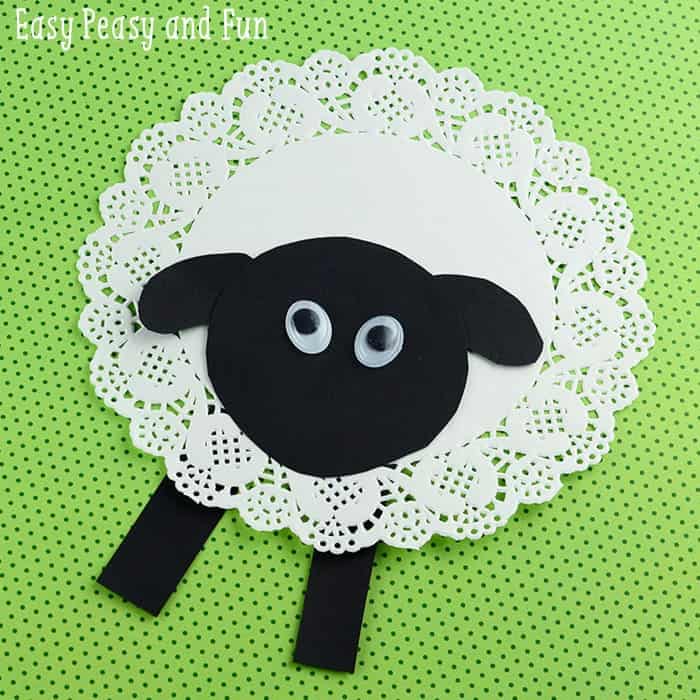 Doily sheep are an excellent craft for toddlers or preschoolers. Cut out the legs and head, glue them onto the doily or coffee filter, and add the eyes! Then, display your sheep for the whole classroom to enjoy.
Learn More: Easy Peasy Fun
4. Paper Plate Sheep Spiral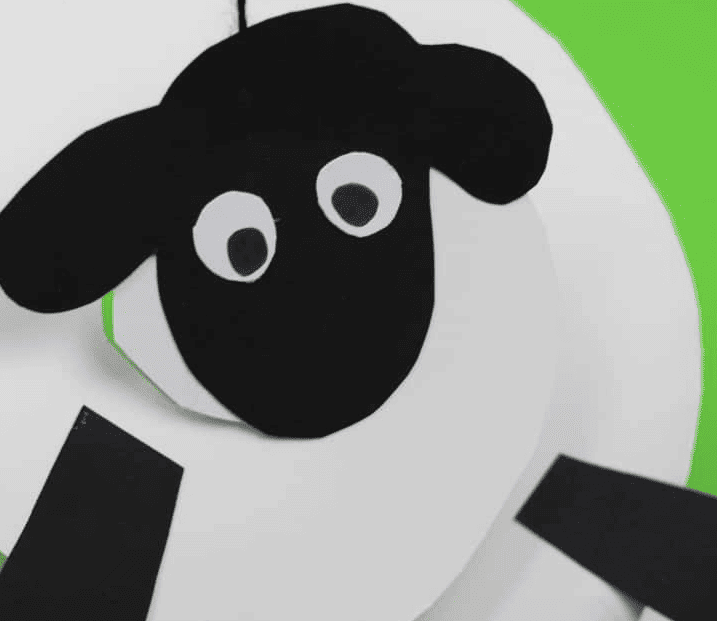 These paper plate spiral sheep are a creative craft suitable for all preschool students. All you need are some basic craft supplies and you can create your own. Students will practice fine motor skills as they cut out the spiral to create this awesome sheep craft.
Learn More: Crafts On Sea
5. Bookmarks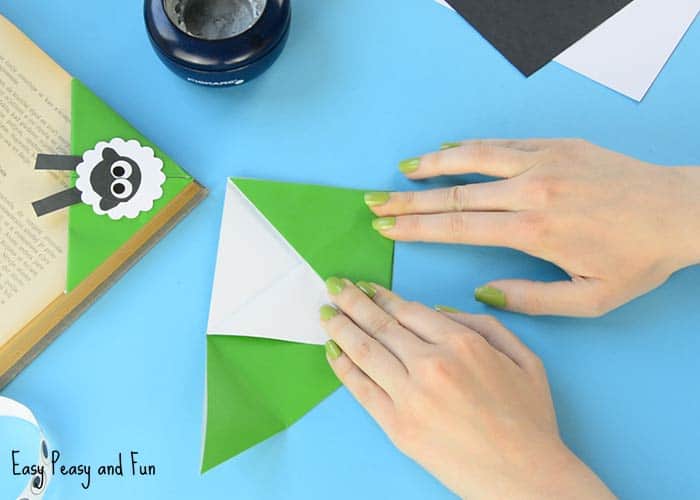 Have a classroom full of readers? Create a sheep bookmark to mark the beginning of Spring! This craft is ideal for older students as it requires precise folding and can be used to keep their pages while they are reading!
Learn More: Easy Peasy Fun
6. Marshmallow Sheep Ornament
This craft involves making whimsical sheep ornaments. Glue mini marshmallows in a circle onto an ornament bulb. Add a sheep head, eyes, and bow to form the ornament. It's a fun, creative project using everyday materials that both kids and adults will enjoy making for the holidays.
Learn More: Crafty Morning
7. Shear the Sheep
This craft teaches preschoolers how sheep are sheared. Glue cotton balls onto a piece of cardstock to form a sheep. Add eyes, and tie yarn around the middle. Show how wool is sheared by having your learners cut the yarn. Then, have the kids glue the yarn onto the sheep to stimulate new growth.
Learn More: Books and Giggles
8. Sticky Sheep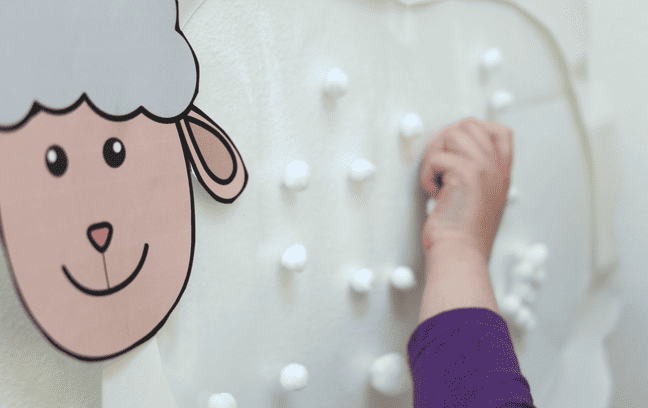 This adorable sticky sheep craft is perfect for preschoolers. They'll love sticking cotton balls onto a contact paper sheep. It helps develop counting and fine motor skills and lets them explore textures.
Learn More: No Time For Flashcards
9. Sheep Masks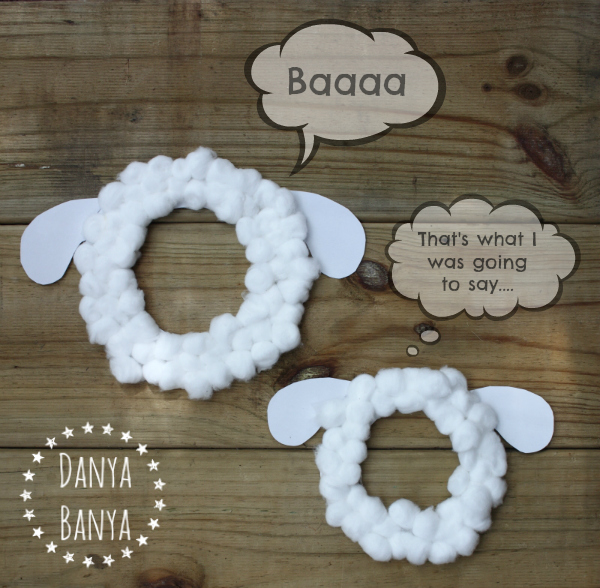 Make adorable sheep masks with your kids! Cut eyes on a paper plate and add cotton balls for wool. Glue on felt ears to complete the craft. This easy, kid-friendly craft is perfect for imaginative play and Springtime fun.
Learn More: Danya Banya
10. Popcorn Sheep
Make Springtime fun with a popcorn sheep craft! Cut paper into a sheep's body, head, face, ears, and tail. Glue together and cover the body with popcorn for wool. This kid-friendly craft is perfect for Easter décor and celebrating Spring.
Learn More: Stroller Envy
11. Q-Tip Lamb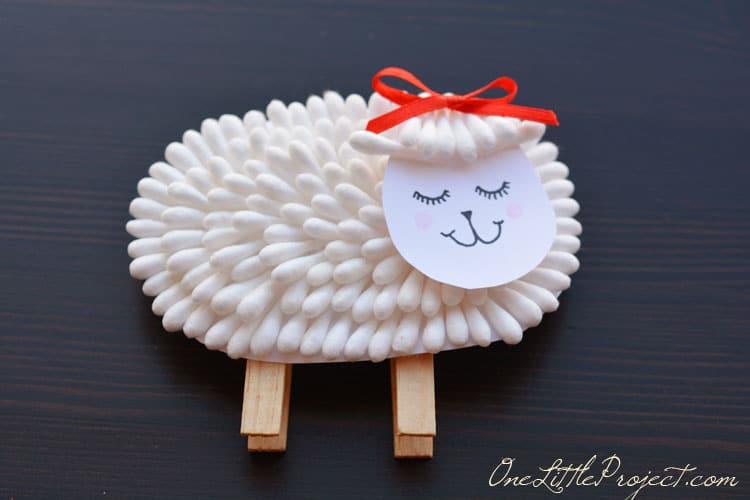 Celebrate Spring with an adorable q-tip lamb craft! Cut q-tips and glue them onto oval shapes to make a lamb body and head. This easy craft makes a cute Spring decoration or place card holder.
Learn More: One Little Project
12. Stamped Sheep
Make Springtime sheep crafts with loofah stamps and paint. Cut a loofah into a square stamp. Dip it into white paint and stamp sheep shapes. Dot on white eyes and painted legs, a head, and ears.
Learn More: Fun Handprint Art
13. Cupcake Liner Sheep
This easy craft turns cupcake liners and cotton balls into cute sheep. With basic supplies and simple steps, kids will love making a fluffy flock of Springtime sheep crafts!
Learn More: About a Mom
14. Packing Peanut Sheep Puppets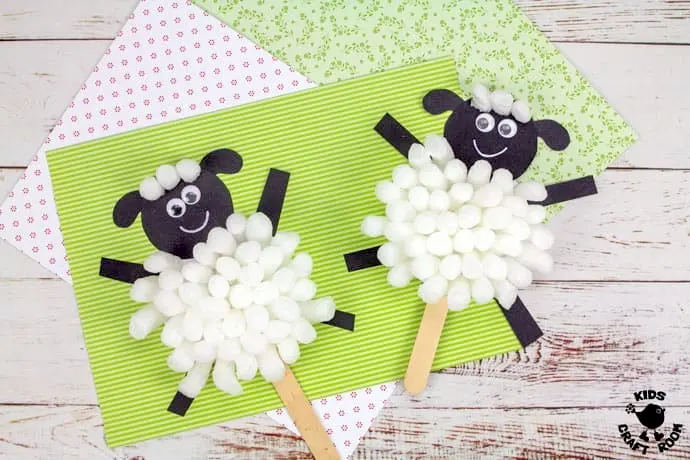 This craft uses recycled materials to make cute sheep puppets. It's quick and easy, great for kids, and encourages imaginative play! The puppets sit on a handle and are extremely versatile. It is an eco-friendly activity that produces whimsical puppets that your kids will love.
Learn More: Kids Craft Room
15. Handprint Sheep
In this craft, students create sheep using hand prints and cardstock. As they assemble the body, head, legs, and face, they'll learn about sheep anatomy and characteristics in an engaging, hands-on way. This interactive lesson develops fine motor skills and creativity; helping students visualize and remember information about sheep.
Learn More: This Crafty Family