Show-and-tell is an excellent way for children to feel validated as they connect with their classmates. But, after a while, some kids may need a challenge or prompt of what to bring for show-and-tell. Spice up this sharing time with these 39 creative show-and-tell ideas that children of all ages will love!
1. A to Z
This engaging list of show-and-tell ideas, organized by letter, invites readers to explore it and find inspiration for their next classroom lesson. Bringing in objects from home will delight students and boost learning through sharing personal experiences. This list will ensure students bring something exciting to your classroom!
Learn More: Mama of Minis
2. Memory Jars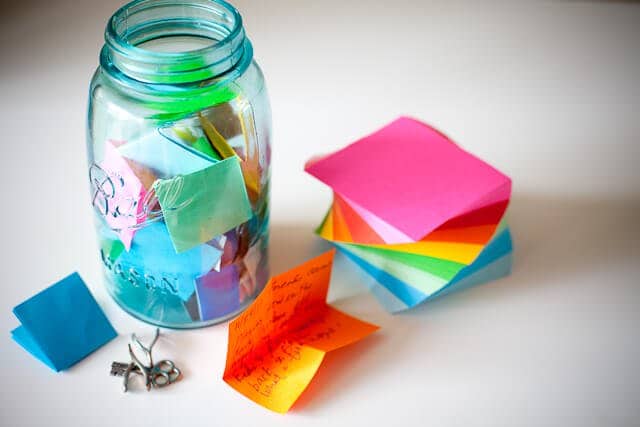 Capture life's moments in a memory jar, a decorative vessel filled with meaningful memories on slips of paper. Randomly rediscover and share forgotten stories with loved ones for an engaging stroll down memory lane.
Learn More: Steamy Kitchen
3. Nature
Bring nature into the classroom by having students share unique natural objects and explain their significance; this inspiring activity connects students to nature and nurtures appreciation and positive environmental attitudes.
Learn More: Climate Science
4. Favorite Songs
Does your child need public speaking practice? For their school's music Show and Tell, have them perform a song, make an instrument, or share a favorite tune. Training and preparation, it'll boost confidence and showcase creativity.
Learn More: Dad Fixes Everything
5. Grandparents
One fantastic show-and-tell idea is having students bring in their grandparents! They can explain what they do with them, where they live, how often they see them, and their favorite traditions!
Learn More: HiHo Kids
6. Cultural Traditions
Sharing cultural traditions is an excellent show-and-tell activity. All students will have different traditions, and they can put them together as a presentation or complete a part of the particular family tradition together as a class!
Learn More: HiHo Kids
7. Favorite Outfits
Sharing a favorite outfit is a particular activity perfect for the young fashionistas in your class. They can share their favorite pair of shoes, costume, or outfit and why it is essential to them.
Learn More: HiHo Kids
8. Children's Book
Students will decorate book bags and select their favorite stories to share with families and classmates. Weekly show and tell will spark imagination, build literacy, and connect readers of all ages through the joy of books.
Learn More: Growing Book By Book
9. Hidden Talent
Discover and showcase your talents in an exciting talent show. Whether solo or with friends, choose from singing, dancing, jokes, skits, or displaying physical talents. With practice and creativity, you'll wow the audience and feel the thrill of applause.
Learn More: Ice Breaker Ideas
11. Science Experiment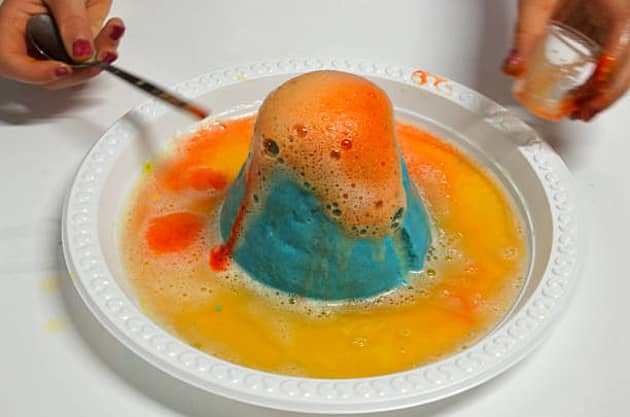 Discover five fun and engaging science experiments for kids with readily available supplies. From dancing raisins to homemade telephones, these creative show-and-tell activities make learning scientific concepts exciting and memorable.
Learn More: Twinkl
12. Favorite Family Recipe
Kids will share family recipes and holiday traditions, then enjoy a feast. They'll write about traditions and make a cookbook to give as gifts. This project emphasizes cultural diversity and intergenerational bonding.
Learn More: Teachers Pay Teachers
13. Favorite Holiday
Discover the joys and traditions of Christmas through fun activities like watching beloved movies, decorating the home, giving gifts, and appreciating the season's true meaning with loved ones. Make this Christmas season bright by partaking in these cherished rituals.
Learn More: Four Points Mom
14. Artwork
Another unique show-and-tell idea is having students bring their favorite art pieces! They could have created the art themselves, or it could be from a famous artist.
Learn More: HiHo Kids
15. Good Luck Charm
Students bring in meaningful objects and share stories behind them. They then work together to retell stories and find connections, building storytelling and listening skills.
Learn More: Helen Worth
16. Tiny Things
Use magnifying glasses to observe tiny nature objects closely. Examine leaves, seeds, insects, crystals, and sand grains. Note how small size aids survival via fewer resources needed, hiding from predators, rapid growth/reproduction, and unique properties. Students photograph tiny objects, describe survival advantages of small size, and add captions explaining observations and benefits of little scale. This activity develops observation skills and an understanding of natural adaptations.
Learn More: PBS Kids
17. Mystery Item
This page introduces parents to an engaging Show and Tell Mystery Bag activity. They will prepare their child to share a mystery object, helping parents understand the activity so they can support their child.
Learn More: Teachers Pay Teachers
18. Something That Makes You Happy!
A great way to make the show and tell time special is by having students bring something that makes them happy. They can bring in the object or create a presentation if they have enough prep time.
Learn More: Sunny Days in Second Grade
19. Collections
Engage your child's peers by sharing unique items like favorite snacks or movies. Kids will love describing and showing off crafts, stuffed animals, or photos from infancy and sharing why these extraordinary things bring them joy
Learn More: Kreative In Life
20. Musical Instruments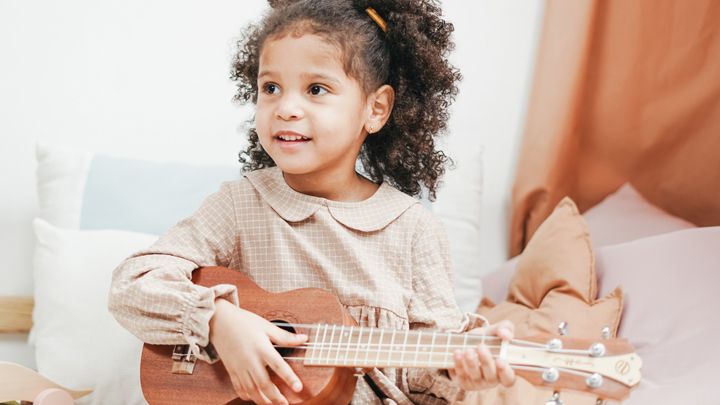 Let your child dazzle classmates with Show and Tell by performing a song, creating a homemade musical instrument, or sharing a favorite tune. These engaging activities will boost critical thinking and confidence skills.
Learn More: Dad Fixes Everything
21. Favorite Winter Item
Create whimsical snow globes with pictures of your students suspended in 'snow'; kids will craft winter wonderlands and write stories imagining life inside the globe. Then they can share it as a class with all of their favorite things about winter.
Learn More: Sunny Days in Second Grade
22. Summer Season
A great end-of-the-year idea for a show and tell is to have students make a display of their favorite things about summer! You'll be surprised about the things they do and how excited they are to share their summer activities with you.
Learn More: Growingupwithu
23. Favorite Thing To Do In Autumn
Another great show-and-tell activity to do in the fall months is favorite things about Autumn! Students can bring in leaves, sticks, and family photos and share their favorite activity with others.
Learn More: Cultivating Character Pathway to Success
24. Health and Hygiene
This show-and-tell idea is perfect for mixing with your health classes. Students will create a presentation in class about how they stay healthy and hygienic at home, school, and everywhere else in the world!
Learn More: Rahini vlogs
25. Sea Animals
Have your students create a sea animal diagram for their show and tell time! Students can fill a box with all their favorite animals and include facts about each one! If sea animals aren't a class favorite, they can choose furry friends or other wild animals.
Learn More: ABC Art Balloon Craft
26. Foreign Languages
Sharing how to speak different languages is an excellent way to show inclusion and diversity in your classroom. Students can have family members come in to share, or they can share themselves!
Learn More: HiHo Kids
27. Community Helpers
Community helpers are an excellent role-play activity that showcases each student's dream job or favorite community helper. Students can come in as doctors, lawyers, constructors, police officers, and so much more!
Learn More: 3shaan's WORLD
28. Siblings
Similar to bringing in grandparents to show and tell, students can also bring in their siblings! They can have their family introduce themselves and talk about what they enjoy doing together.
Learn More: HiHo Kids
29. Favorite Fruit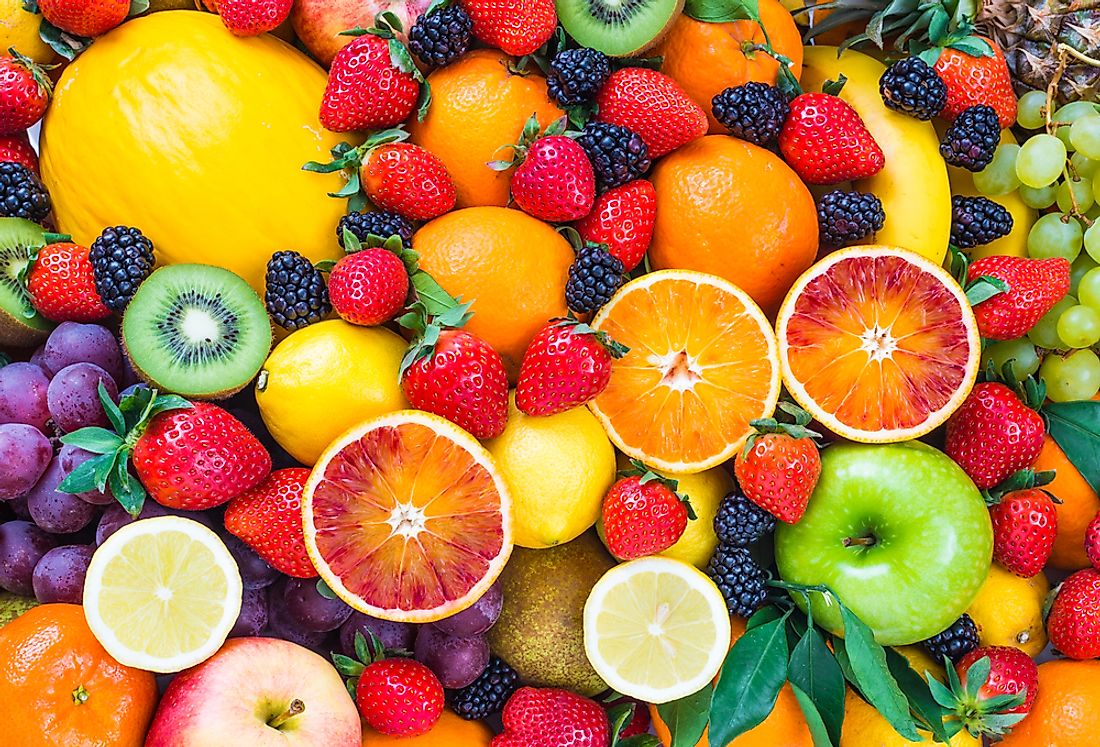 Sharing a favorite fruit is a magnificent activity for a multicultural classroom. Students can create a presentation about the fruit and then bring some real fruit to share with the entire class!
Learn More: World Atlas
30. School Bags
This fun activity is great for students of all ages! Students can bring in their backpacks and reveal what they usually keep inside. You will be surprised at the number of items that aren't school related in each child's school bag.
Learn More: @SchoolDiaries2022