Learning sight words is important and can be fun for your 2nd grader! The list provided below contains 100 sight words for second grade.  Sight words can help improve word recognition, spelling skills, and reading skills. Sight word activities can be done with flashcards, scavenger hunts, and writing practice worksheets. You can use words from the spelling word lists below to help create sight word lessons for your second grader.
2nd Grade Fry Sight Words 
The table below contains 50 Fry Sight Words for second grade. This list of sight words can be used to create flashcards for practice. The link below also contains a bank of sight words that you can reference once your child learns these. There are many free printable worksheets available online to use for sight word practice.  You can also generate your own sight word crossword puzzle or find one online.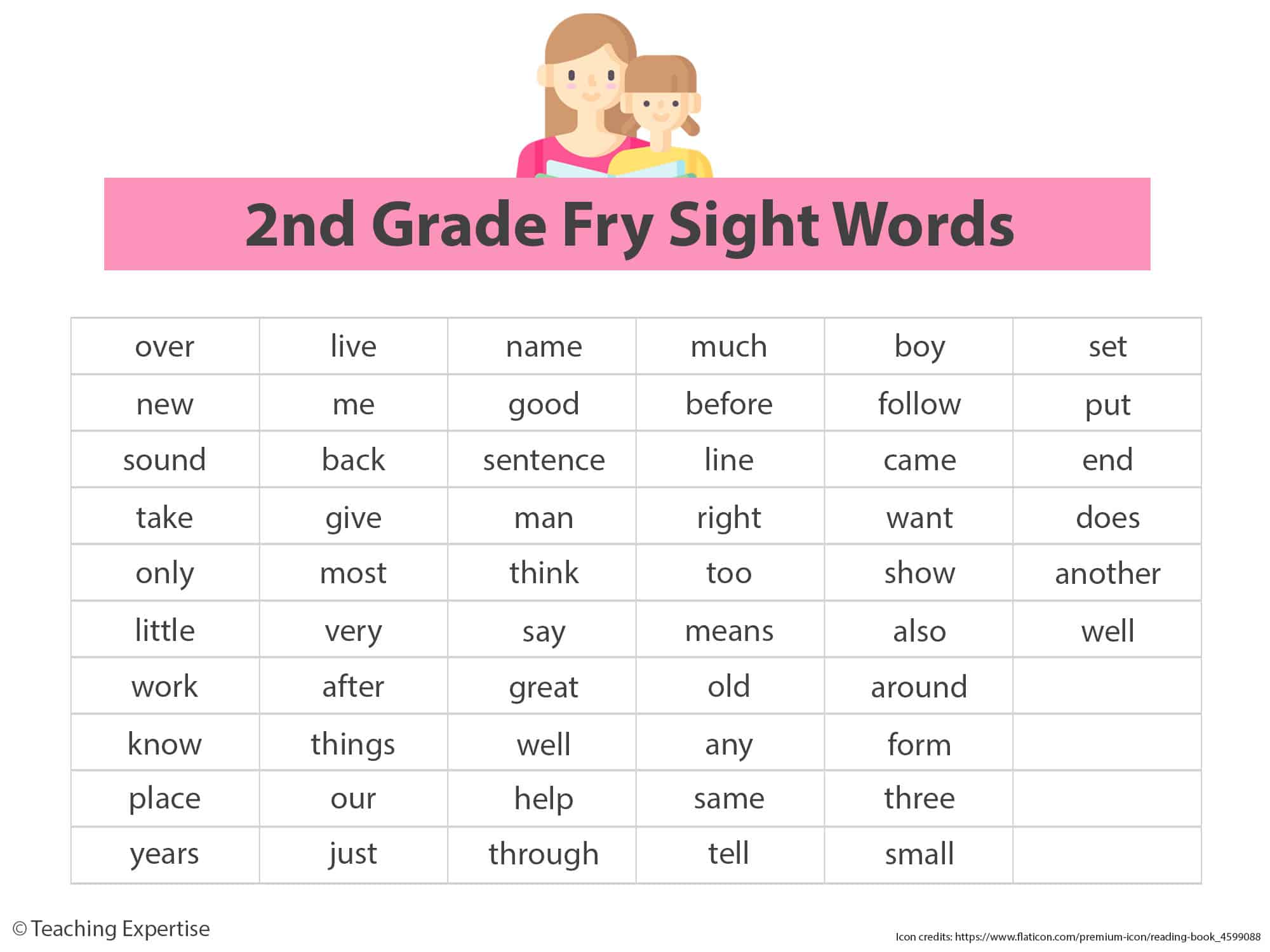 2nd Grade Dolch Sight Words
Dolch sight words are important to practice for second grade. The list below contains 46 Dolch sight words for second grade. As with all sight words, you can put these on flashcards to help kids practice recognition. You can also practice recognition when you are reading stories with them.
Learn more: Dolch Sight Words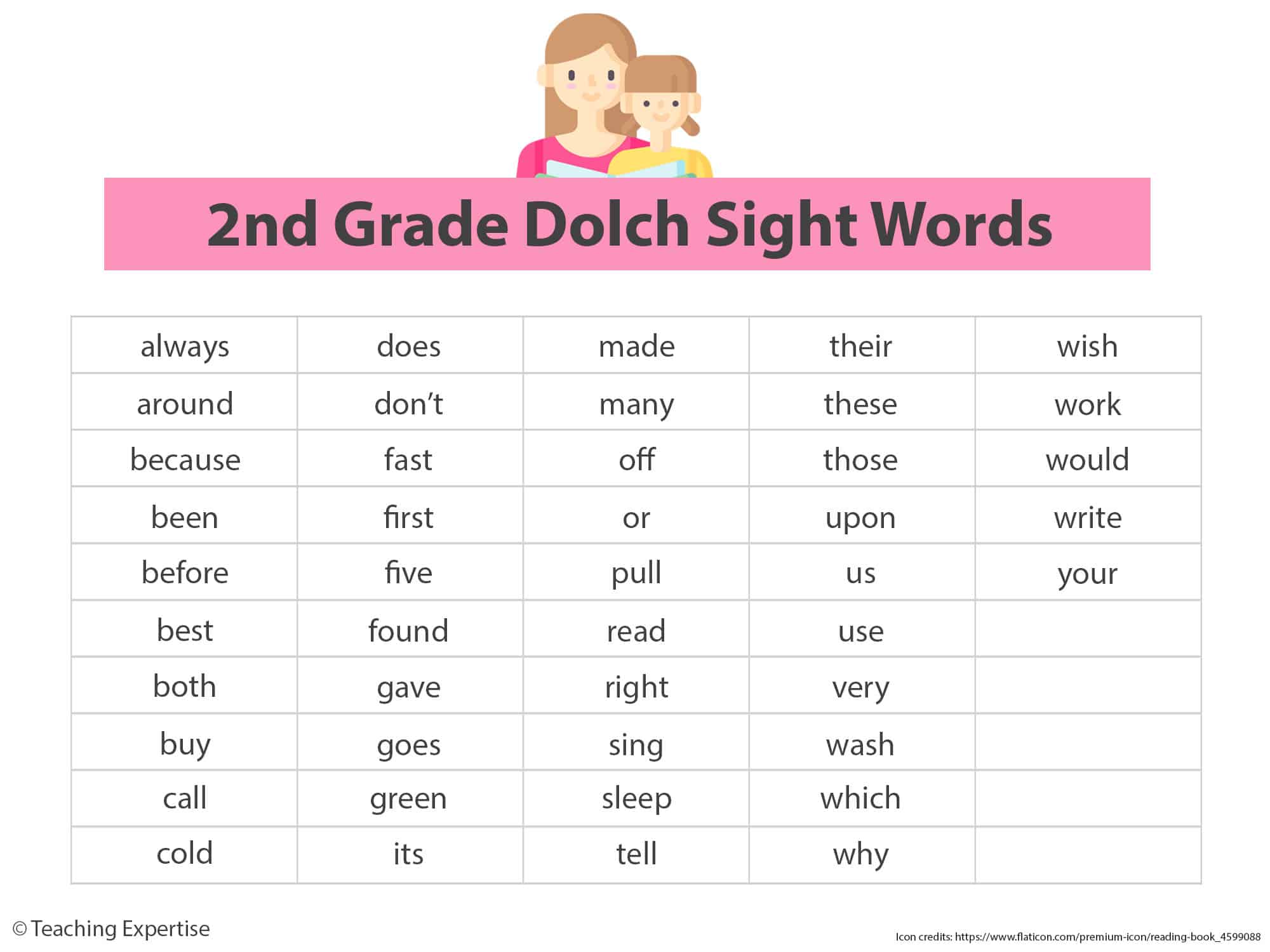 Examples of Sentences Using 2nd Grade Sight Words
Below you can find 10 examples of sentences using sight words for second grade. Help second graders learn to recognize these words by practicing reading and writing sentences. After reviewing the words above, help kids write their own sentences using sight words.
Learn more: Confessions of a Homeschooler
1. I always eat cake after dinner.
2. Let's ride around the park.
3. I am happy because I love apples.
4. Have you been fishing?
5. Let's play before it rains.
6. I would like to buy some pizza.
7. Can you please call me later?
8. Don't fall off the swing.
9.  Don't run too fast.
10. I have five fingers.