Practicing sight words is important in the elementary grades. The following lists of sight words can be used for your 3rd-grade students. Learning to recognize these words will help kids improve their reading skills. Sight words also help improve language skills. There are a variety of ways to help kids learn sight words. Practice sight words today with these helpful tables.
3rd Grade Dolch Sight Words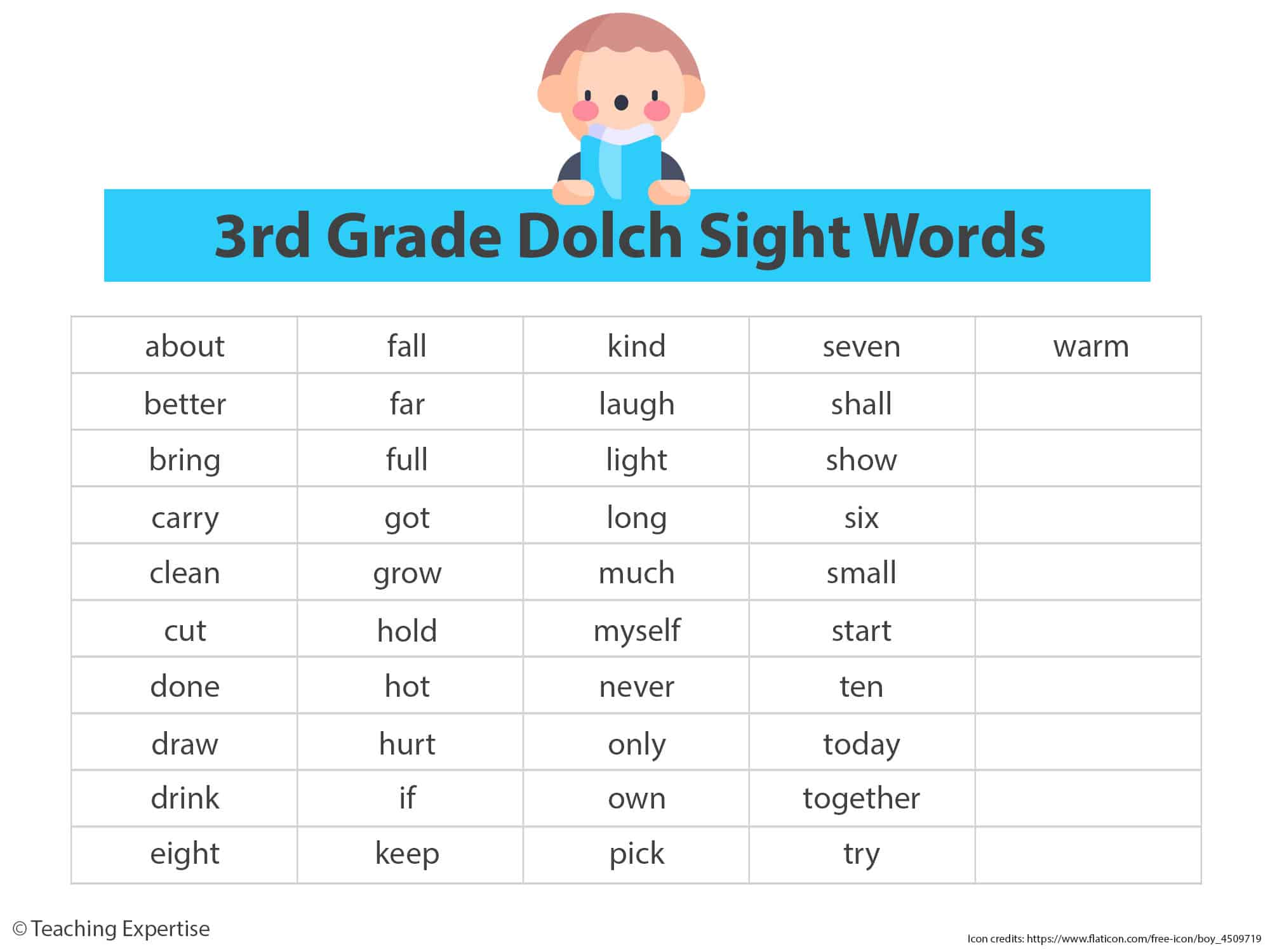 The following list of sight words is called Dolch sight words. These are common sight words for 3rd grade. They were founded by Edward William Dolch. To practice these sight words you can do different sight word games, flashcards, and reading sight word activities.  There are many sight word lessons online.
3rd Grade Fry Sight Words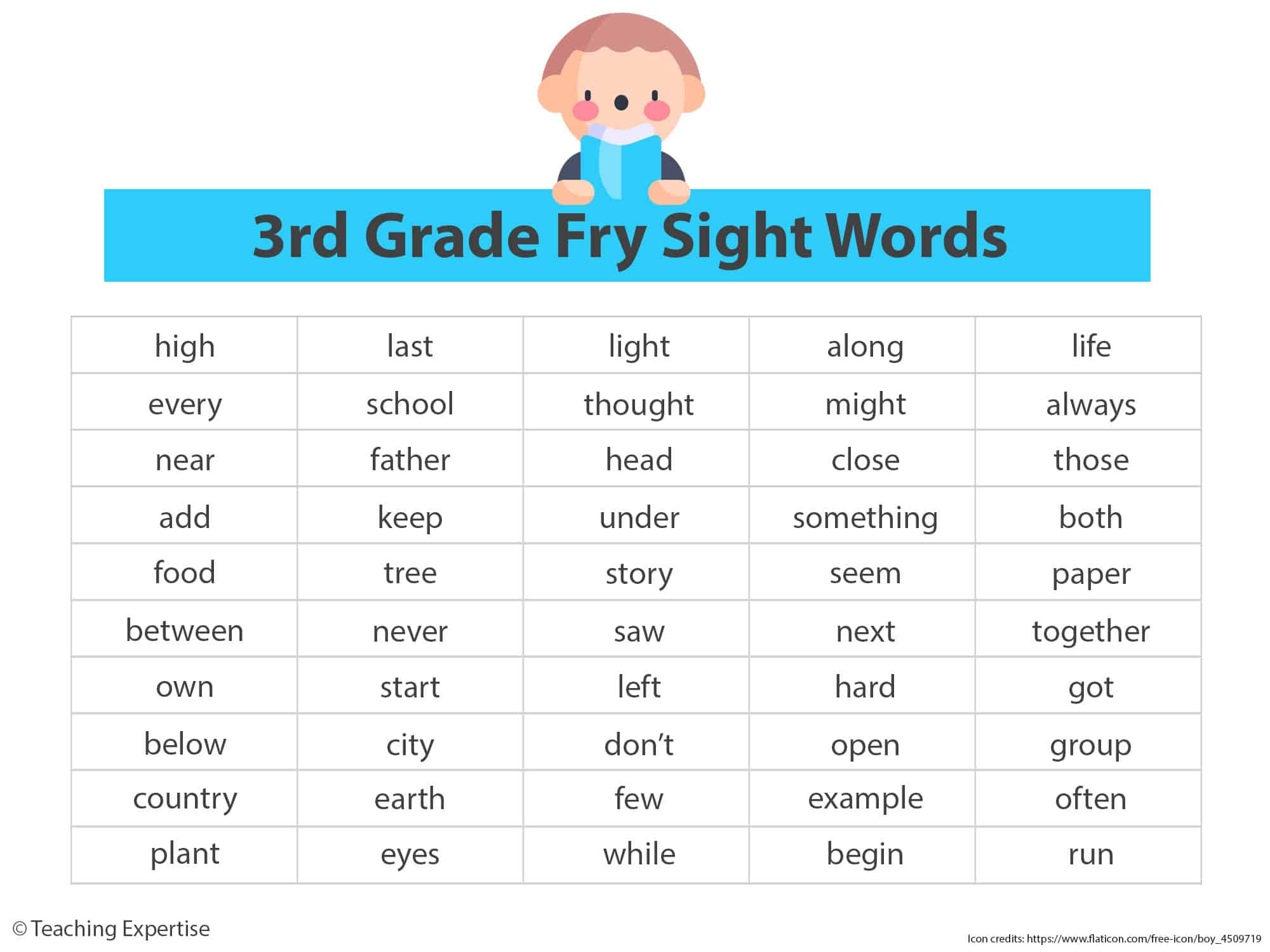 The following list of sight words is called Fry sight words. Like Dolch's sight words above, these are best learned by practice. There are many 3rd-grade spelling lists available online to help you practice with the kids. You can also make sight words flashcards, sight words scavenger hunts, and sight words worksheets. Since some of these words are longer, fun spelling practice games and third-grade spelling activities will be helpful.
Examples of Sentences Using 3rd Grade Sight Words 
The following 10 sentences below are examples of sight words. You can use the tables above or reference other 3rd-grade sight word lists.
1. Ellie needs to clean her bedroom.
2. I have blue eyes.
3. The books are below the chair.
4. Please leave the door open.
5. The ball got stuck in the tree.
6.  Turn the light off before bed.
7. We can go to the movies together.
8. Did you draw that picture yourself?
9. Do not fall and trip over that rock.
10. I will cut the paper into five pieces.
Learn More: Moffatt Girls