Sight words are a great literacy tool for all students. As students work through their fourth grade year they continue to practice reading and writing. You can help them do that with these fourth-grade sight word lists.
The words are divided by category (Dolch and Fry); below are examples of sentences containing fourth-grade sight words. You can practice in learning activities with flashcards and spelling lists, or you can simply practice while you read books together.
Learn more below!
4th Grade Dolch Sight Words
The list below contains 43 Dolch sight words for fourth grade. The fourth-grade list contains longer and more complex words as your children become better readers and writers.
You can review the list with them and then make a fourth-grade spelling list to practice writing and spelling. This will help them recognize the words while they are reading.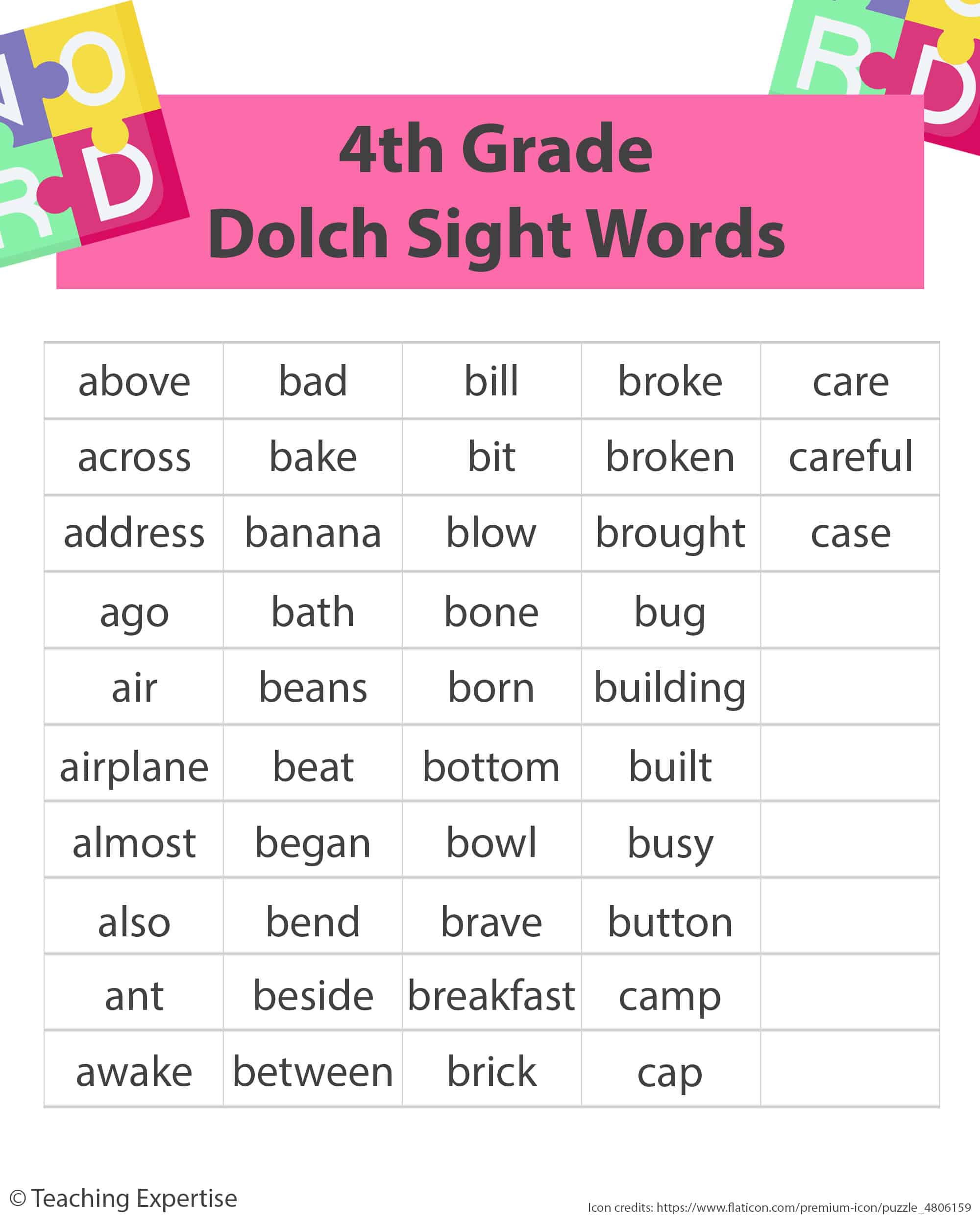 4th Grade Fry Sight Words
The list below contains 60 Fry sight words for fourth grade. As with the Dolch list above, you can practice them in reading and writing. There are also many activities available online to help you plan sight word lessons (some are linked below).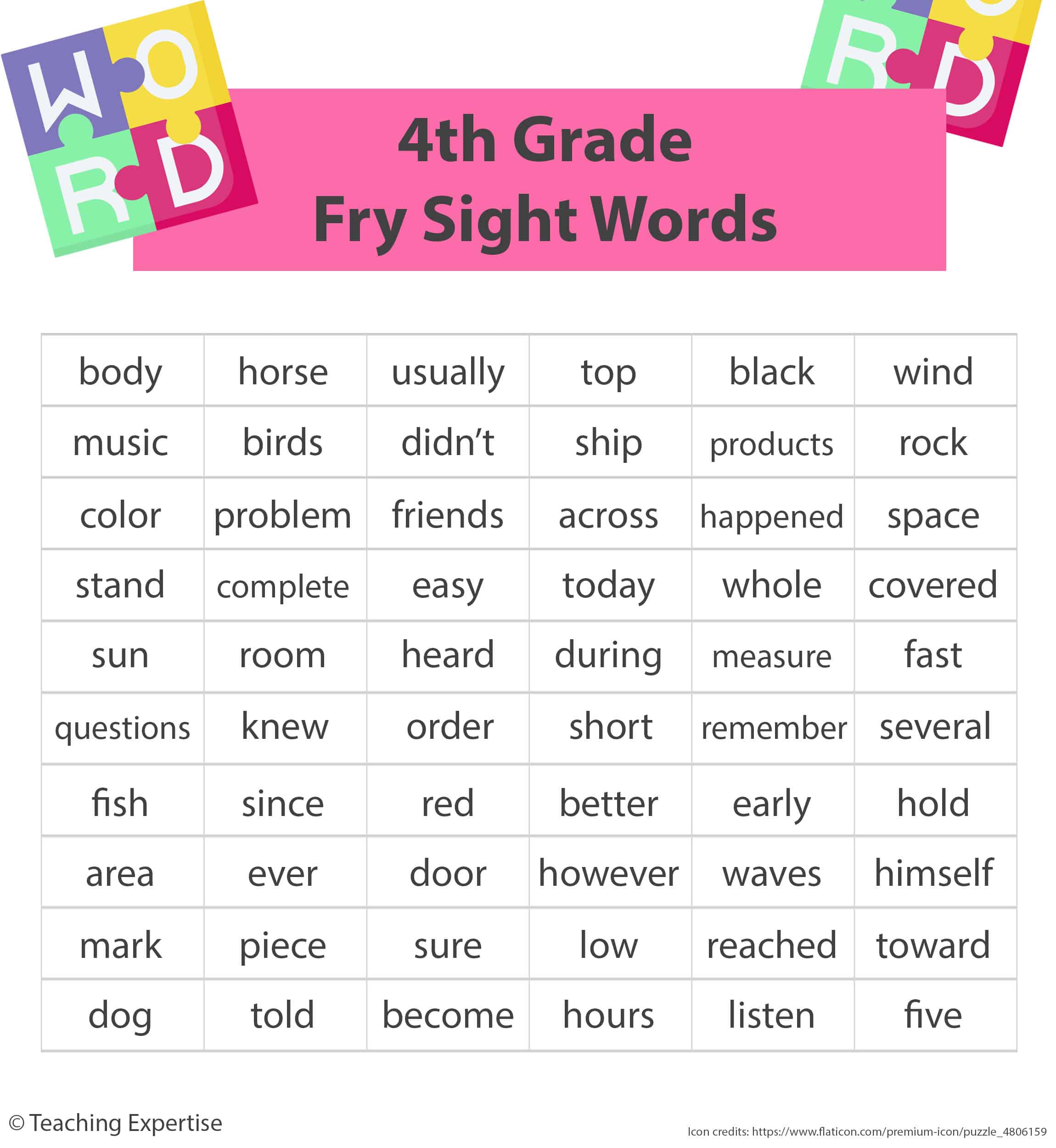 Examples of Sentences Using Sight Words
The following list contains 10 sentences with examples of fourth-grade sight words. There are many sight word worksheets available online. A great idea is also to write out sentences and have kids highlight, underline, or circle the sight words.
1. The horse likes to eat hay.
2. I like to listen to the ocean waves.
3. What happened today at the park?
4.  We got to the movies with our friends.
5. I ate a banana with my breakfast.
6. The books are at the bottom of the shelf.
7.  Plants get their energy from the sun.
8. Please close the door on your way out.
9. I knew that you liked to go fishing with your dad.
10. We took an airplane to go on vacation.