It's the last year in elementary school and middle school is right around the corner.  Practicing reading and writing is a great tool to prepare students for middle school where they will be writing often.
There are 100 examples of fifth-grade sight words to practice before kids enter 6th grade. The list of sight words is divided by their types, Dolch and Fry. On this page, there are also examples of sight words used in sentences and sight word activities.
5th Grade Dolch Sight Words
The list below contains 50 Dolch sight words to add to your 5th-grade sight word list. There are more than the 50 below, but this list is enough to get you started. The list is in alphabetical order which is helpful when teaching how to recognize and spell these words.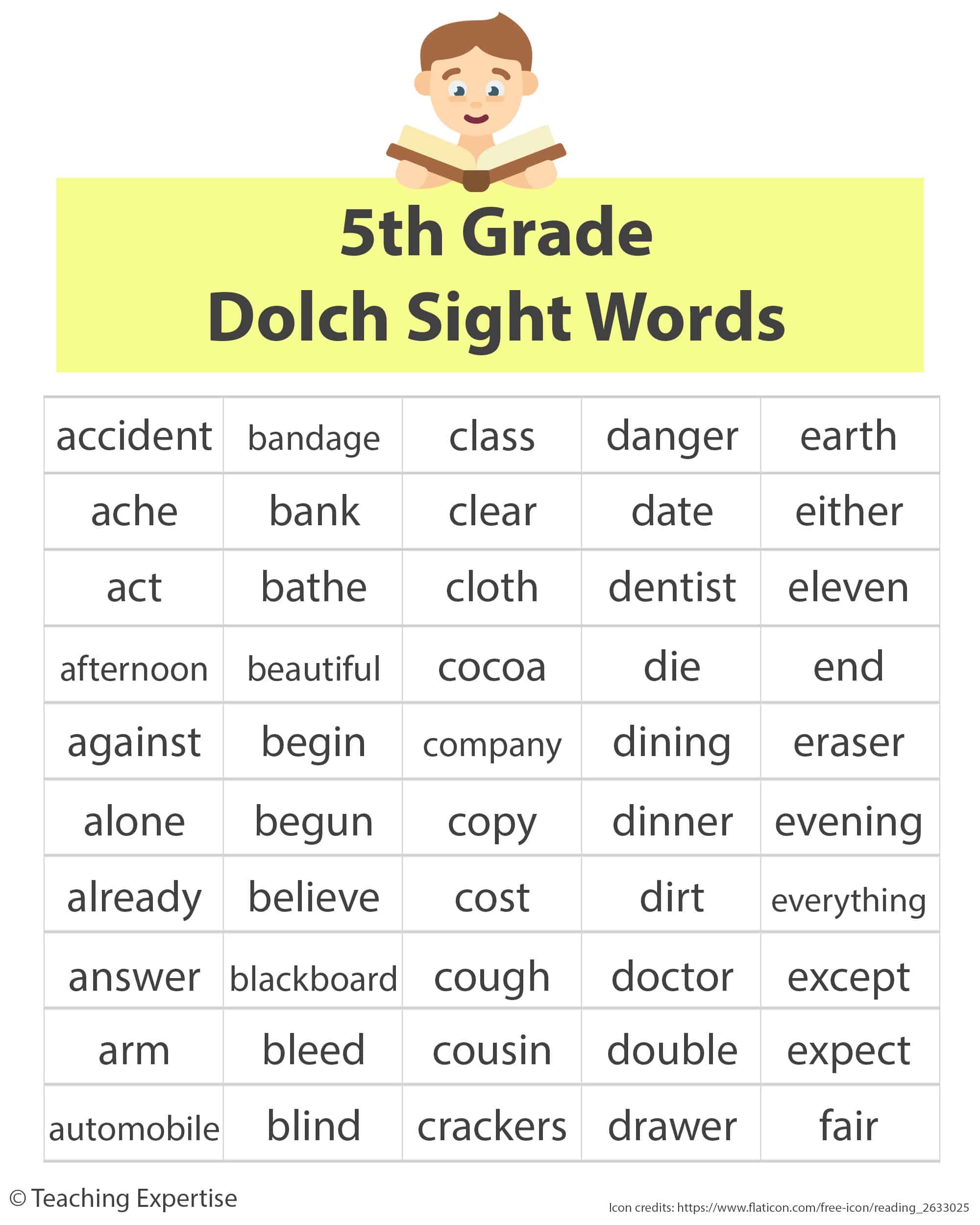 5th Grade Fry Sight Words
The list below contains 50 Fry Sight Words(#401-500) that are great for your fifth grader. There are 50 more that you can practice once they have learned most of these. Practicing sight words help with reading literacy and the aspect of language.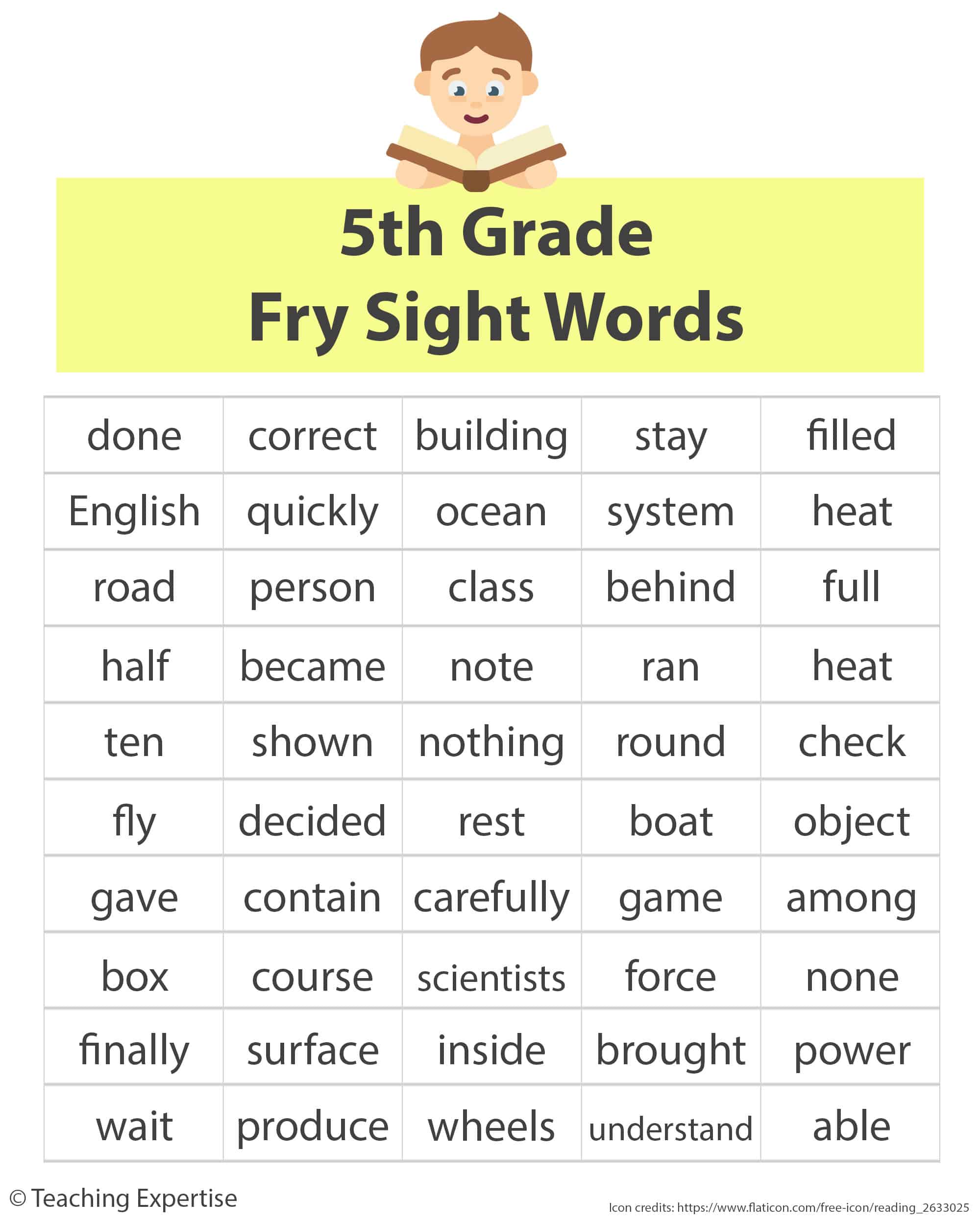 Examples of Sight Words used in Sentences
Below are 10 examples of sight words used in sentences perfect for 5th-grade practice. There are many more example sentences online. You can also use the lists above to write some on your own.
1. She always wants to come to my house.
2. I live around the corner.
3. I am late because I missed the train.
4. He had the best time.
5. Please put the cup away carefully.
6. I've seen that movie before.
7. The car has four wheels.
8. Write the date at the top.
9. The list is on the blackboard.
10. We saw the beautiful sunset.
Activities for 5th Grade Sight Words
In addition to the ideas above, there are other types of games you can incorporate into your reading and literacy lessons. You can practice with the sight word tic-tac-toe or incorporate a science-themed bug sight word activity. You can find a variety of free printables and activities by grade level online.
Tic-Tac-Toe Sight Word Game - The Measured Mom
Free Sight Words Activities - Life Over Cs
Fifth Grade Sight Word Printables - This Reading Mama
Bug Sight Word Game - 123Homeschool4Me