Snakes are such fascinating animals! Here are 18 great activities to incorporate throughout the preschool curriculum. They can be used to promote literacy, introduce students to patterns, help them learn about reptiles, and more.
1. Pattern Snakes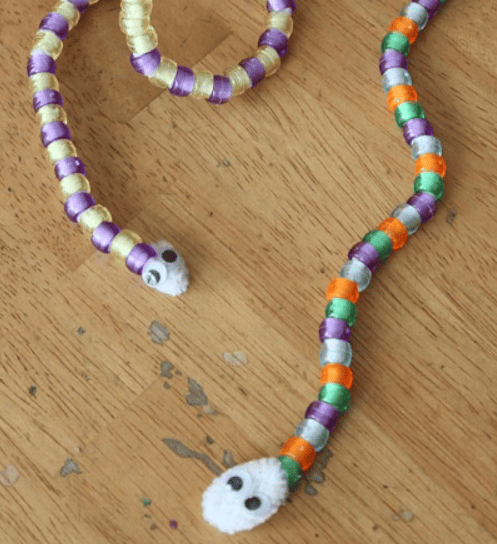 With a pipe cleaner and some plastic beads, you can either start a pattern and have students finish it, or have them build their own bead snake. Finish the "snake" off with some googly eyes. Asking students to string on a few beads to build motor skills.
Learn More: Frugal Fun 4 Boys
2. Salt Dough Snakes
After showing your class some pictures of snakes or reading books about snakes, have kids make their own little creatures using salt dough. This "clay" is quick to mix up and can be painted after it hardens. This is also a great snake-themed birthday party craft.
Learn More: Frugal Fun 4 Boys
3. Wiggling Snakes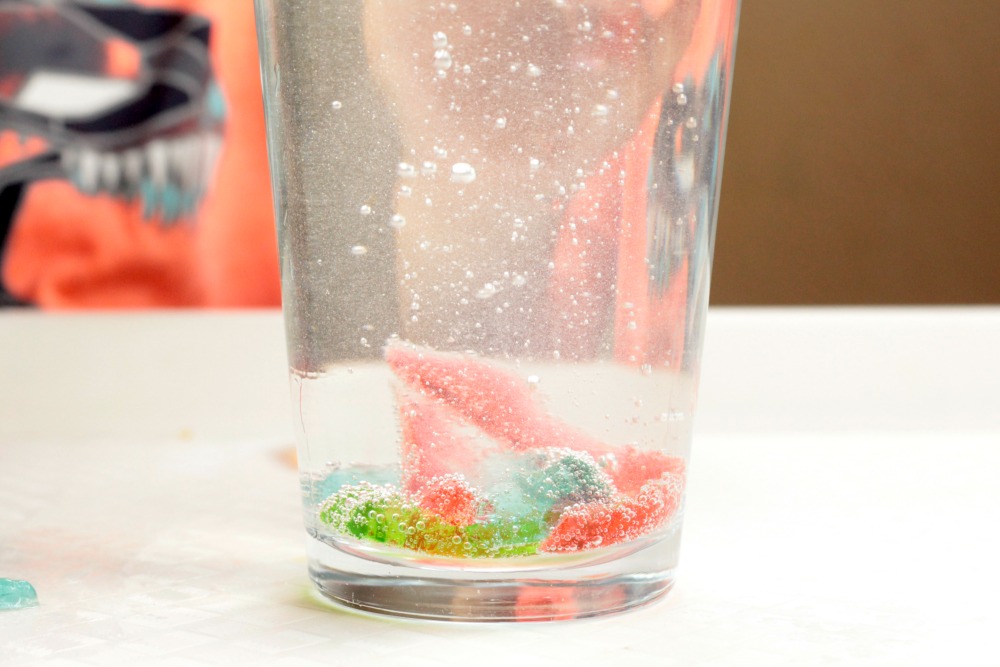 This kid's activities blog has a fun way to incorporate snakes and enjoy a safe science experiment together with your learners. Using household supplies and some candy, students can explore how carbon dioxide affects their "snakes". This is a great way to help students begin to exercise the power of observation.
Learn More: Raising Life-Long Learners
4. Snake Activity Pack
If your child loves snakes but isn't interested in much else, this is a great way to help them learn basic skills with snakes. This pack has lots of ideas for snake activities that teach literacy, math, and more. It also includes some basic science activities like the life cycle of a cobra.
Learn More: Pre-K Printable Fun
5. Snake Matching Cards
This is a great hands-on prewriting skill. Once you print out and cut up these cards, students have to match the word and picture separately to the complete card. Not only does this help with motor skill development, but it encourages pre-reading skills like shape recognition and more.
Learn More: Trillium Montessori
6. Dotted-Pattern Snakes
Kids can explore the zoo with this simple snake craft. Each snake has empty circles. Students can color with finger paints, or use dot paint or stickers to fill the circles. Make the activity more challenging by asking students to build simple patterns.
Learn More: Busy Hands and Minds
7. Shape Collage Snake
This is such an easy and cute snake craft. All you need is a giant paper snake, some shape stamps, and ink. Students work on their section of the snake to decorate it with various shaped "scales" in many colors. This is an easy way to reinforce different shapes.
Learn More: Things to Share and Remember
8. Snake Bubbles
Kids can make snake bubbles with just a few simple supplies. First, rubber band a sock over a water bottle. Then, place some food coloring on the sock and dip it into the bubble solution. As kids blow into the water bottle, their colorful "snake" will grow.
Learn More: Your Modern Family
9. Paper Plate Snake
Kids can make this adorable paper curl snake with a paper plate and some markers. First, have students color their paper plates. Then, draw a spiral for them to cut along, and add some eyes and a tongue. Once they add their decorations, the craft is complete!
Learn More: Mom Brite
10. Colorful Snakes
Preschoolers can easily make their own articulated snake with some dyed pasta noodles and string. All you need is some strong cord, noodles, and some googly eyes. Students can express their creativity by stringing whatever pattern they want to make a cool snake toy.
Learn More: Paper and Glue
11. S is for Snake
Students can reinforce literacy skills while making some fun pieces of snake art. Students can cut out their construction paper letters. Then, they can decorate the snake with scales and a face.
Learn More: All About Learning Press
12. Snake Bracelet
This is a funny snake craft for little ones. All you need is a simple template that students can color. Once the template is cut out, it wraps around their wrist to form a bracelet.
Learn More: Danielle's Place
13. Snake Matching Shapes
Help students reinforce their shapes with this fun snake craft. First, students color the snakes. Then, they cut out the shapes at the bottom of the page and paste them on top of the correct marker.
Learn More: Teacher's Mag
14. Missing Number Snakes
Help preschoolers learn mathematical skills with these missing number snakes. Write a sequence of 1-10 on a popsicle stick snake, but include some blanks. Then, number clothespins with the missing numbers. Have preschoolers add the correct number of "legs" onto their snakes.
Learn More: Mom's Tot School
15. Button Snake
This homemade button snake is a great way to reinforce patterns and motor skills. Students use a pom-pom for the head and string assorted buttons below it to make a colorful, bendy snake.
Learn More: Craftulate
16. Reptile Pet Store
This simple activity is a great way to help students get over their fear of snakes. Place various reptiles, bugs, and amphibians in a large bin. Help students sort them by kind into other bins and set up their "pet store".
Learn More: Putting the Pretty in Preschool
17. Pre-K Printable Fun Snake Shape Dough Mats
Snakes can bend into any shape! Students can work on forming various shapes with their playdough snakes on these colorful dough mats. This activity also introduces new vocabulary, spatial awareness, and more.
Learn More: Pre-K Printable Fun
18. The Greedy Python
This is a wonderful extension of a classic story. Sing the story of The Greedy Python with your students or use the provided video link! This book opens the door for many more options like adding movements, talking about emotions, and comprehending the story's plot.
Learn More: Music Therapy Kids