I love celebrating the holidays - most especially with a fun winter craft! The following list provides twenty snowmen crafts for preschoolers. These activities range from using donuts, paint, playdough, and toilet paper rolls, to popsicle sticks and even shaving cream to create snowmen! Whether you choose an edible activity to use with your preschooler(s) or one that sticks around for a while longer, you can't go wrong!
I love this texturized DIY snowman craft! The use of tapioca here was very creative and it came out amazingly. With a preschooler around, you probably already have most of what you need!
Learn more: Books and Giggles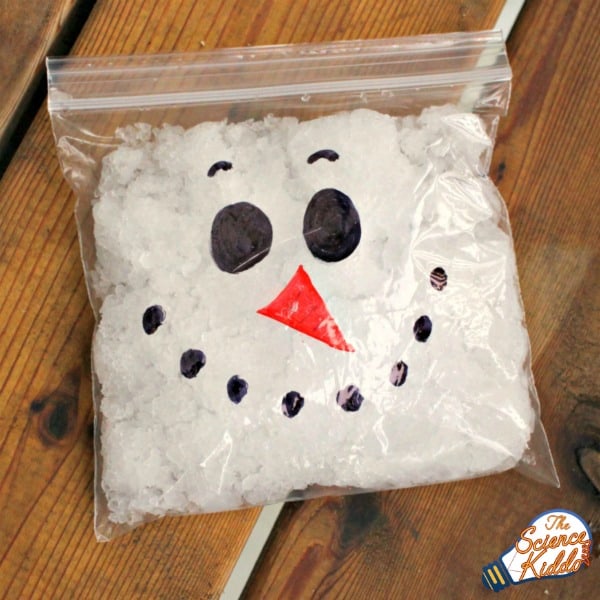 This craft for kids only needs a few supplies and incorporates some cool snowman science. By the end of this craft, you end up seeing a melted snowman reverse into an expanding snowman with the help of an Alka Seltzer tablet to create fake snow (if you don't have access to snow)!
Learn more: Science Kiddo
This 3D construction paper snowman is super cute -- it might just be my favorite snowman craft and it is so easily customizable by using different background colors or different colors for the stripe on Frosty's hat! This craft uses white paper to create cute snowmen that pop right off the page!
Learn more: Easy Peasy and Fun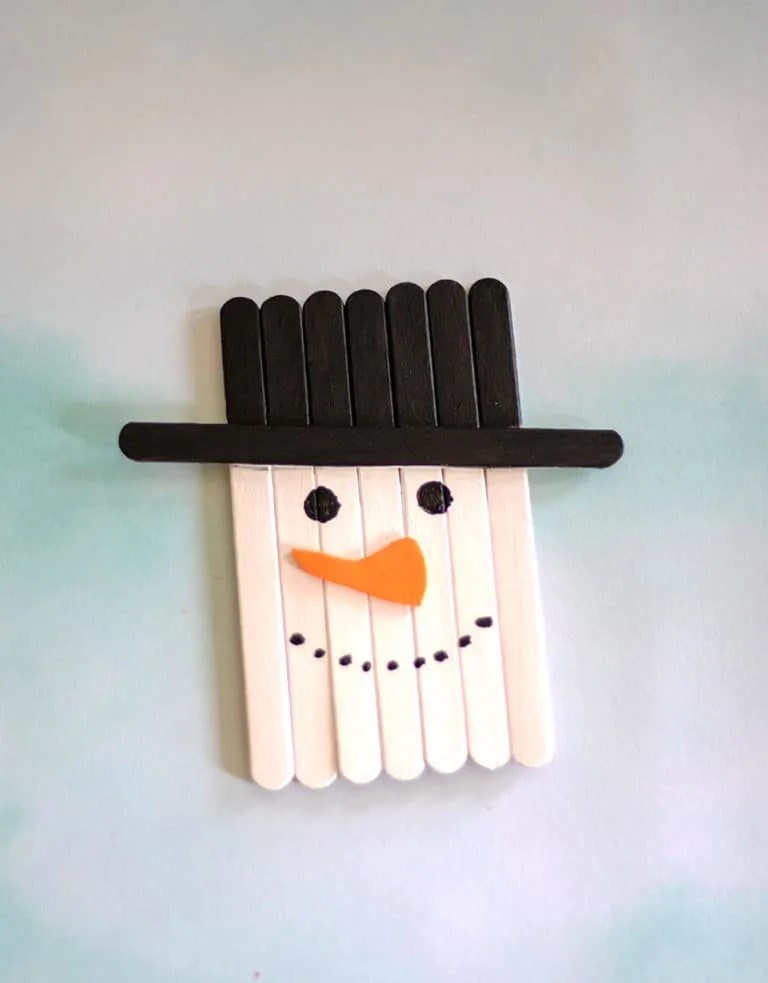 Using a few popsicle sticks, some glue, and paint, you can create this happy snowman! I love that the instructions even include ways to display this craft by adding magnets or a pipe cleaner to turn it into a door hanger. Super simple but it results in an adorable craft stick snowman!
Learn more: PJs and Paint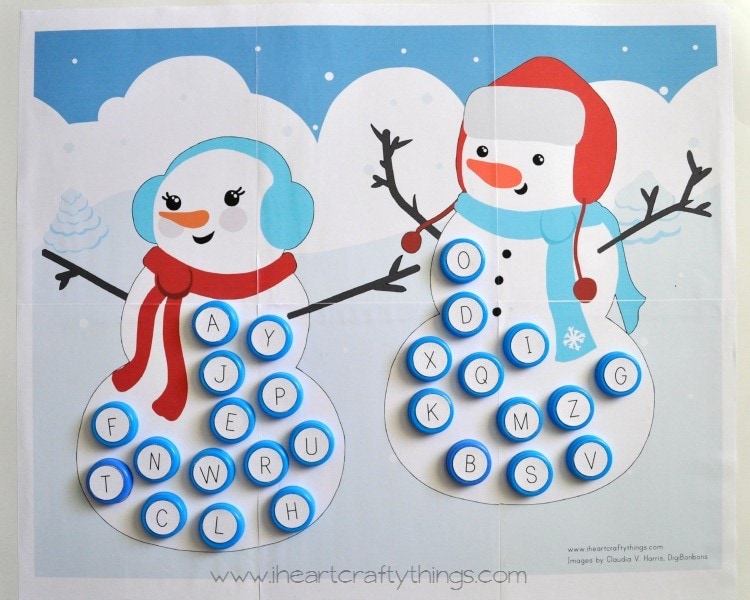 Matching capital letters and lower case letters turn cute snowmen into an educational activity for letter recognition! What better way to incorporate some learning into snowmen crafts than to use some matching of letters as snowman pieces?
Learn more: I Heart Crafty Things
6. Cotton Ball Snowman Craft
One of the best ways to use cotton balls in crafts is to turn them into a snowman. This is a perfect craft for preschoolers with the ability for them to decorate with craft sticks, color buttons, and colored paper in a way to make it uniquely their own.
Learn more: Easy Pease and Fun
I'm a big foodie, so any craft that also includes food is a definite win. Have fun with your little ones by creating an easy donut snowman! This fun snowman craft does list a wide variety of candies for materials, but it is so worth it to watch your little ones get creative!
Learn more: La Jolla Mom
Check out this snowman sensory activity! You probably have most of the materials and I don't know any kids who wouldn't want to have some fun slime time. Little ones will have fun with their snowman as it melts into a puddle of slime.
Learn more: Little Bins for Little Hands
Here is another snowman sensory activity for you and your little one(s) to enjoy. I was that kid who dove right into the messiness of pumpkins and mud pies so I'm all for hands-on exploration here. Make fond memories using this foaming dough snowman activity.
Learn more: Fun at Home with Kids
10. Snowman Counting Game
This snowman math activity incorporates number recognition for preschoolers. This idea is exciting because it allows kids to create a number recognition display that is made by their own hands. It's also fun to see how they get creative in dressing their snowmen with the correctly matched number of buttons!
Learn more: Mama, Papa, Bubba
Help your preschooler work on fine motor skills, communication skills, and teamwork skills with this play dough snowman activity.
Learn more: Pre-K Pages
12. Thumbprint Snowman Ornaments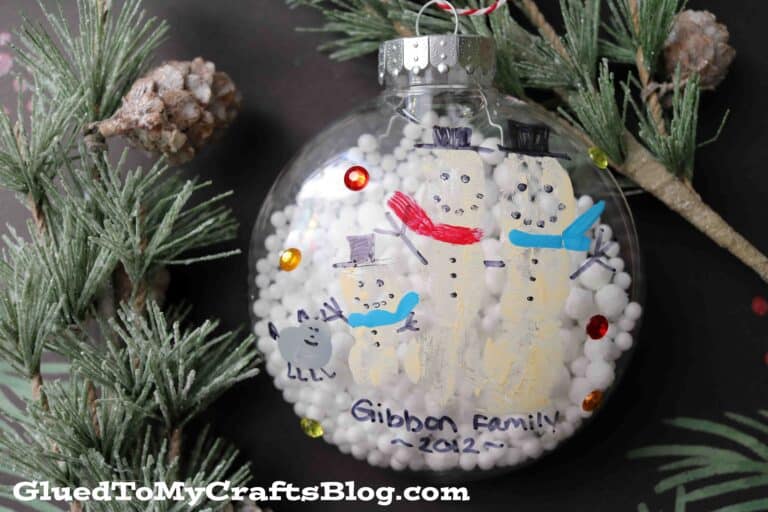 I'm super excited to do these adorable snowman ornaments with my son. These thumbprint snowmen are simple but creative, and best of all, they capture your preschooler's thumb size (hopefully) forever!
Learn more: Glued to My Crafts
This Name snowman activity is super cute and I love the truly personalized feel of it being built from the preschooler's name! In this activity, not only do they add a piece of snowman body for every letter of the kid's name, but they can customize the head of their snowman to their liking!
Learn more: Fun a Day
14. Paper Plate Snowman Wreath
I wish I had the opportunity to create more wreaths as a kid because your creativity and imagination can truly shine with wreath-making. It also is able to be on display for the masses! In this Paper Plate Snowman Wreath activity, kids get to create snowman wreaths using paper plates, buttons, and construction paper.
Learn more: Kids' Craft Room
15. Snowman Headband Craft
Kids get to build their very own snowman headband! A craft that is also wearable will be treasured by your little one. This Snowman headband activity includes a free snowman template printable that is best printed on card stock, but you can get away with regular printer paper if needed - either way, your little one will love it!
Learn more: Simple Everyday Mom
I love these bubbly and happy-looking snowmen created using paper plates! You might just have everything you need for this Snowman Paper Plate Craft activity already at home. Just look at the faces on these snowmen, it's hard to resist not making these alongside your preschooler and hanging them up around the house.
Learn more: Simple Everyday Mom
In this Build A Snowman Alphabet activity, preschoolers get to practice sound and symbol relationships as a seasonal activity of matching to build a snowman. This is a fun and educational way to approach snowman building, and it includes ways to differentiate the activity for students.
Learn more: Teachers Pay Teachers
I love this free printable for building a snowman based on shape recognition. This Snowman Shapes Puzzle is one of those educational activities that doesn't take away from the traditional aesthetic of snowmen! Educational, fun, and pleasing to the eye.
Learn more: Preschool Play and Learn
19. Build a Snowman Sequencing
In this Build a Snowman (Sequencing) activity preschoolers practice their literacy skills with snowman sequencing cards! A simple, yet cute and fun way to practice understanding of order of events.
Learn more: Teachers Pay Teachers
20. Snowman Counting Puzzles
Preschoolers practice their counting using this free Snowman Counting Puzzle. Each part of the puzzle is two pieces and allows kids to practice matching for numbers 0-10. These puzzles are great because they allow for self-correcting based on how the pieces should line up.
Learn more: Frogs and Fairies