Winter is upon us and so is the snow! Plan to make the most of cold Winter nights with some of our favorite activities! These fun crafts, snacks, and games are inspired by the book Snowmen at Night and are perfect for kids of all ages. Whether you choose to have a real snowball fight or incorporate these activities into classroom lessons, your kids are sure to have loads of fun!
1. Build a Snowman
There are no better Snowmen at Night activity than building an actual snowman! Let your kids design silly snowmen, small snowmen, or a classic jolly snowman. Roll some snow into different-sized balls and stack them all together. Don't forget the carrot nose!
Learn More: Reader's Digest
2. Cute Snowmen Craft
This snowman printable is perfect for your elementary classes. Have your students color the pictures, then help cut them out. Let students glue them together before displaying them around the room to create a snowman village!
Learn More: Mrs. Merry
3. Snowmen Bingo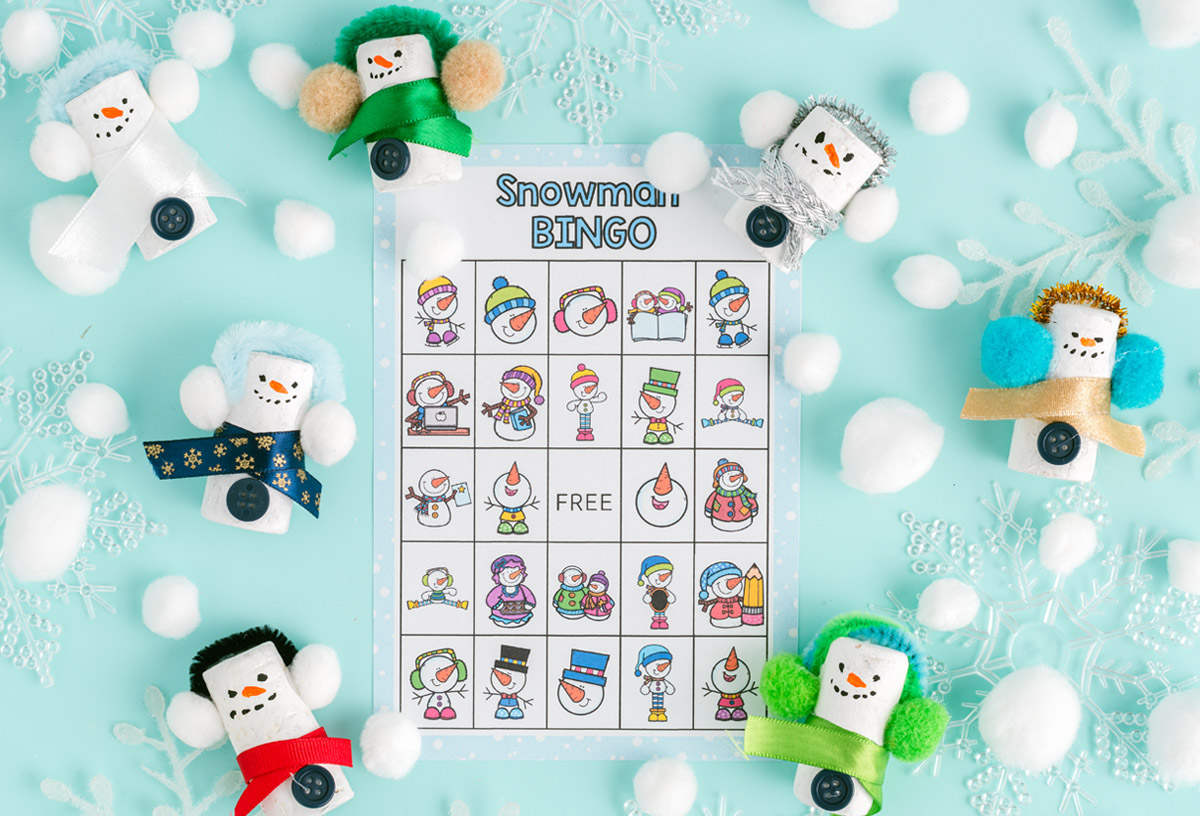 Use these bingo sheets for Snowmen at Night book companion activities! As you read the story aloud, have students mark off a square when the book mentions the object in the picture. Use marshmallows for a tasty addition to your interactive lesson plans!
Learn More: Crazy Little Projects
4. Playdough Snowmen
Create beautiful, glittery Winter scenes with this hands-on Snowmen at Night craft. Mix some glitter into white playdough. Then help your kids roll it into balls and stack them up! Decorate with googly eyes, pipe cleaners, and buttons! Share the snowmen during circle time.
Learn More: Frogs Snails and Puppy Dog Tails
5. Melted Snowman Craft
Grab some shaving cream for this melted snowman craft. Print out the poem and squeeze some cream onto the page. Let your students decorate the snowman before you read the poem together. Have them vote on their favorite snowmen once they've finished!
Learn More: Messy Little Monster
6. Yarn Wrapping Snowman
This mixed-media snowmen activity is great for upper-grade students. Cut out the cardboard circles for your kids. Then show them how to wrap the yarn before they decorate. Create snowman kits for your kids to take home over the holiday break!
Learn More: One Savvy Mom
7. Fake Snow Recipe
If you live where it never snows, this fake snow activity is perfect for you! Simply mix baking soda and white hair conditioner for hours of sensory play. Your kids can shape it into snowmen, snowballs, and mini-snow forts!
Learn More: The Purposeful Nest
8. I Spy Snowman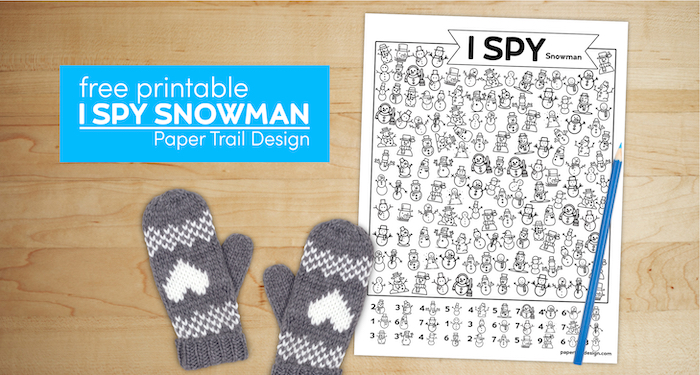 Kids love I Spy games! Give your students these snowmen printable and let them find all the different kinds of snowmen. Once they've found them all, discuss the different kinds of snowmen they found. Sure to be a student favorite!
Learn More: Paper Trail Design
9. Mosaic Snowman Craft
This torn paper snowman project is a great book-related companion activity. Rip up pieces of white paper and cut out black circles, orange triangles, and strips of colored paper. Trace a snowman shape and let your kids glue their snowmen together!
Learn More: Crafts On Sea
10. Melting Snowman Science Activity
Bring some science into your Snowmen at Night activities! Build a snowman out of baking soda, glitter, and water. Set up your Winter scene in a glass dish. After you decorate your snowman, pour blue-tinted vinegar over the snowman and watch it melt away!
Learn More: 123Homeschool4me
11. Snowman Catapult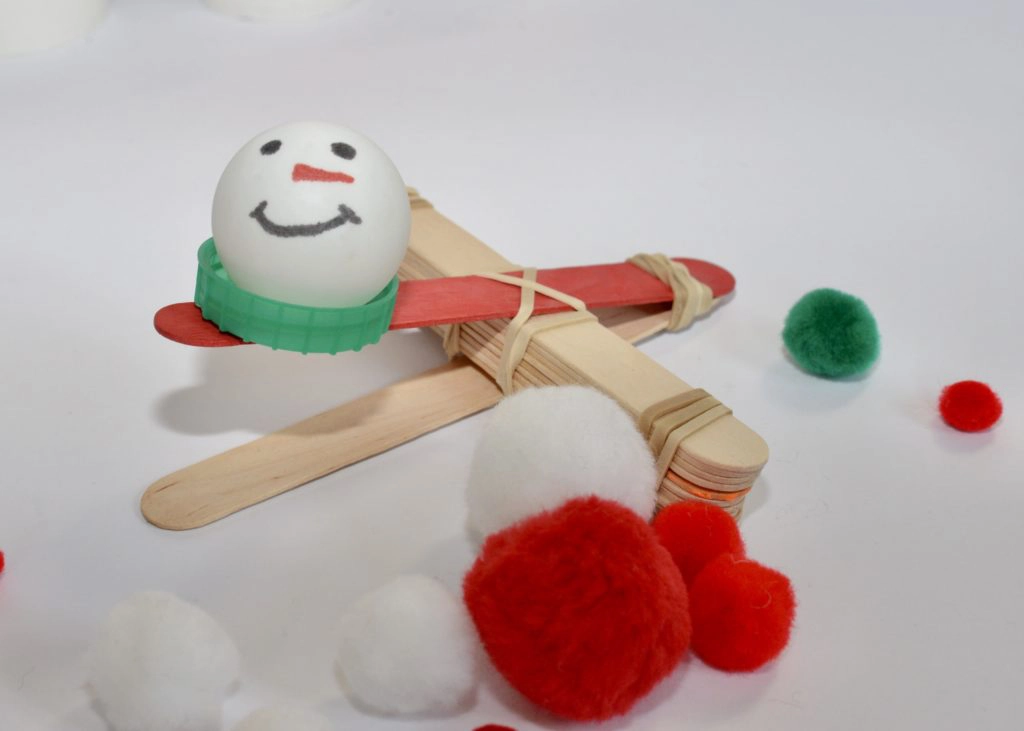 Can snowmen fly? With this fun science activity, they definitely can! Draw some snowmen's faces on ping-pong balls and pom-poms. Then build some catapults out of craft sticks and rubber bands. Launch both and see which flies the furthest! Build a fort out of cups and try to knock it over.
Learn More: Science-Sparks
12. Don't Eat Frosty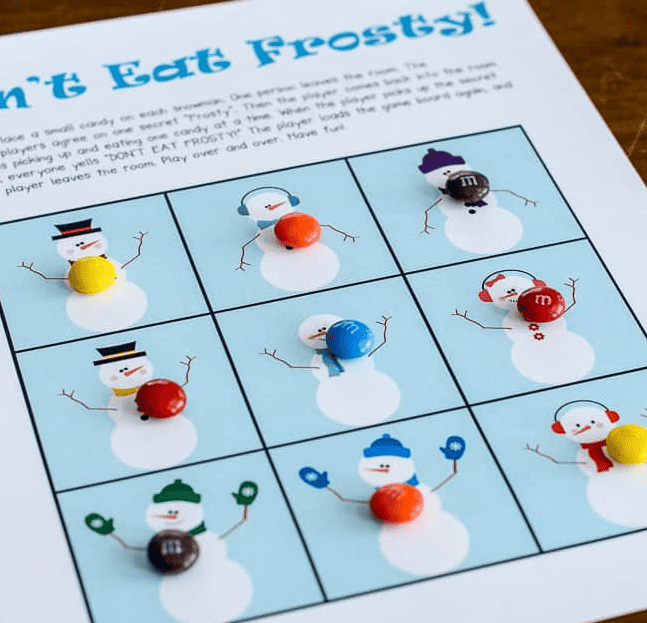 This tasty game is great for a snow day! Place candy on each snowman. One student leaves the room and the others choose a Frosty. When the student returns, they start eating the candy until the room shouts "Don't eat Frosty!" Students rotate until everyone has found their Frosty.
Learn More: Creations by Kara
13. Sorting Snowmen
This melting snowman is great for math lessons! Cut out the snowman pictures at the bottom of the sheet. Then have your kids compare the sizes and line them up from shortest to tallest. Grab a ruler to work in a lesson on measurements.
Learn More: Planning Play Time
14. Snowman Writing Activity
Create a collection of snowmen stories with this writing activity. Read a story about snowmen. Then have your students write all about their own members of the snowmen family! Great for comprehension lessons or grammar lessons.
Learn More: Mrs. Jones Creation Station
15. Colorful Snowman Activity
This colorful snowmen art project is lots of Winter fun! Add some liquid food coloring to water and place in squeeze bottles. Then give them to your kids and let them paint the snow! Watch as they design breathtakingly beautiful snowmen and snow animals.
Learn More: Premediated Leftovers
16. Snowman Snacks
Build some 3-D snowmen out of marshmallows for a tasty treat! This fun snack is a great way to end your Snowmen at Night activities. Grab some pretzel sticks, chocolate chips, and leftover candy corn to decorate!
Learn More: Little Cooks Reading Books
17. Snowmen Story Sequencing Cards
These sequencing cards are great for practicing literacy skills. Simply cut out the cards and have your students place them in the correct order. Afterward, practice writing full sentences describing what happened.
Learn More: 3Dinosaurs