It's been a rough few years and we've all suffered the negative effects of social isolation. Now that we can interact with friends and family again, it's time to improve our quality of life through social singing! The effects of singing with friends promote social bonding and improve our psychological well-being. Current studies show the effects of singing have positive correlations with better moods, strong social networks, and bigger degrees of freedom from the stresses of everyday life. Take a look at our collection of 16 special social-singing activities to kick things off!
1. Karaoke
Karaoke is a favorite among social activities! It's great for collective bonding among non-singing groups of friends. It's hard not to adopt a positive frame of mind as you watch your friends belt out their favorite tunes. So grab the mic and get ready to party!
Learn More: Zing Instruments
2. Social Distance Singing
There's no reason to miss out on social activities if you're still social distancing. This fun game is perfect for kids! Gather friends on a video call, pick a number and sing along to see who is the last one standing!
Learn More: Mrs D's Music Lessons
3. Call and Response
Use this effective strategy to develop listening skills and awareness of musical rhythm. Simply have your group of amateur singers echo the choral conductor in a call-and-response song.
Learn More: Ashley Danyew
4. Speak Like a Singer
Gain singing experience by speaking and learning how to take care of your most important instrument. As you work through the exercises, feel the physiological effects of singing in your lungs, throat, and nose. Share your experiences with the group in a follow-up analysis debriefing.
Learn More: Sara's Music Studio
5. Vocal Warm Ups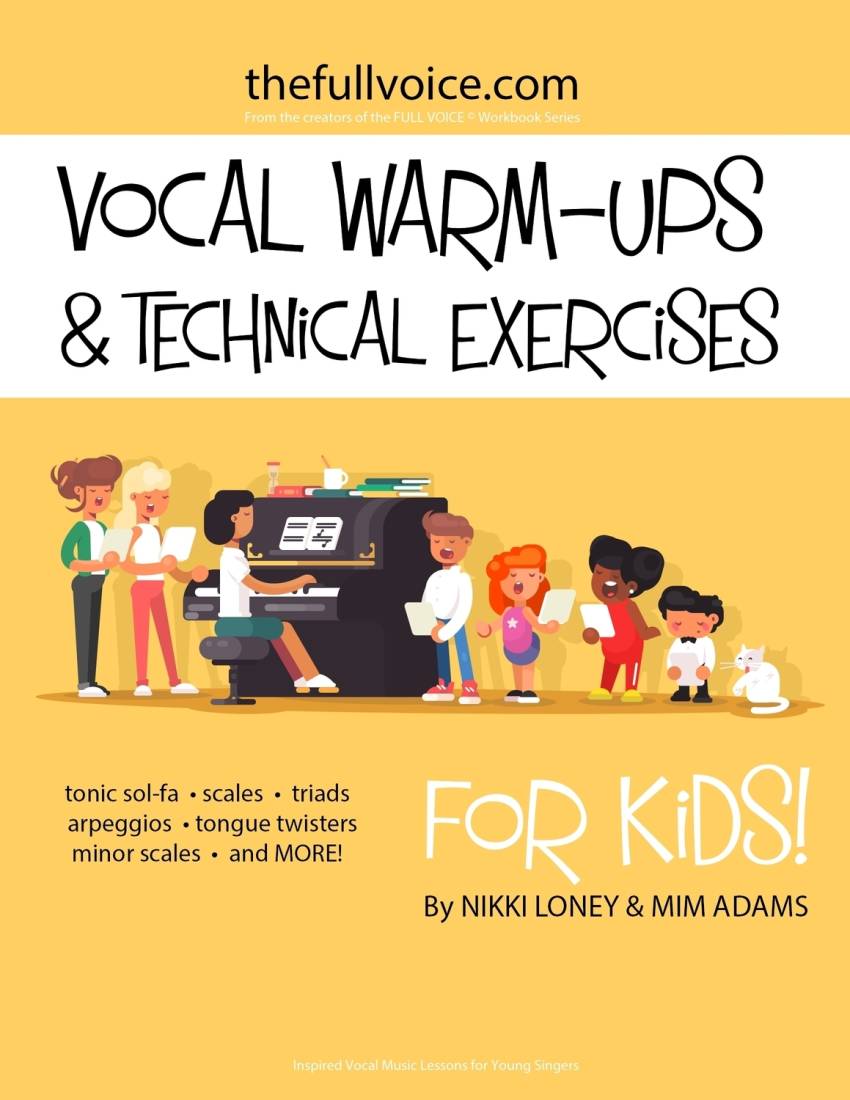 Begin your social singing activity with a range of warm-ups! Regardless of the time of day, warm-ups are essential for any choral singing group. It helps negate the negative effects of singing with cold vocal cords. Use tongue twisters and games to build positive emotions before practice.
Learn More: Long & McQuade
6. Cup Song
Incorporate choral singing into your everyday life with this fun, rhythm-based song. Studies by Oxford University Press have shown the positive effects that choral singing and games have on bonding in singing groups and improved mental well-being. They're also used for therapeutic purposes to improve hand-eye coordination.
Learn More: destined4life
7. Echo Songs
Echo songs are great for social bonding among kids. They also build the foundations for choral singing! Start the song and have your kids repeat it back.
Learn More: John M. Feierabend – Topic
8. Clocks & Watches
Combat the negative effects of a sedentary lifestyle in your choral singing group. As you sing the 3-part canon, add simple movements for each of the music lines. Make the moves silly to increase the psychological benefits associated with laughter and merriment.
Learn More: Ashley Danyew
9. No-Touch Singing Games
Avoid germs this Winter season with these no-touch singing games. Have students do a silly dance move. The positive reactions to the silly dance moves they pick will have a positive effect on how they perceive themselves and their choral singing skills. A perfect social bonding activity.
Learn More: Becca's Music Room
10. Musical Hand Bells
Musical hand bells are a great way to join singing and non-singing groups! Choose a classic song featuring hand bells to create a unique singing experience for everyone. Avoid potential conflicts by reinforcing the importance of each group. Great for the holiday season!
Learn More: Fat Brain Toys
11. Types of Voices
Talk about the different voices we use in everyday life with your choral singing group. As you do, discuss the effects of singing on your mental well-being, how it promotes collective bonding, and how music therapy is used to overcome adverse life events.
Learn More: Music with Mrs. Dennis
12. Health Benefits of Singing
Share the benefits of choir singing with your non-singing groups of friends. Based on current studies in the Journal of Music Therapy, you can demonstrate the positive psychological effects of particular songs.
Learn More: Pinterest
13. Musical Medals
Build positive emotions in your kids with special singing experiences. Their choral singing groups help build social bonding by creating a positive correlation between doing the right thing and helping one another.
Learn More: I Heart Primary Music
14. Singing Styles Game
Help amateur singers find their style! Create a positive mood in your class through silly songs for each style. Current studies show positive correlations between laughter and song-based social engagements.
Learn More: Meck Mom
15. Mumbling Mice
Add this warm-up to your social activities. Have your choral singing group gradually speed up the rhyme. It's an effective strategy for choral conductors to improve diction over a period of time.
Learn More: Organized Chaos
16. Rhythm vs. Beat
Promote social bonding in your choral singing groups through beats and rhythm. Use physical motions for therapeutic purposes; to create a positive atmosphere, and provide beneficial effects to those suffering from adverse life events.
Learn More: Tom Hess