Arachnophobia is a real fear and can turn into a phobia. Most of the time, the reason why we have these fears and phobias is due to a lack of education. So let's get to know these little creatures inside and out and have some super "spider " fun along the way". If students learn more about them they might even become junior arachnologists and the fear will be gone!
1. Know your knowledge
Spiders are not insects, they are in a class of animals known as arachnids. Yes, that's right they are animals! What is the biggest difference between an arachnid and an insect? How many segments of the body does the spider have? What about wings and flying- Can spiders fly? Check out the link and your students will impress with their spider facts.
Learn More: Easy Science For Kids
2. Study all about Spiders
Your students can learn some cool facts about spiders, find out how to detect some of the different species of spiders, and create a chart to know about these creepy crawlies that most people find scary! Great lesson plans and resources for teachers or homeschool educators.
Learn More: Study.com
3. Super Spider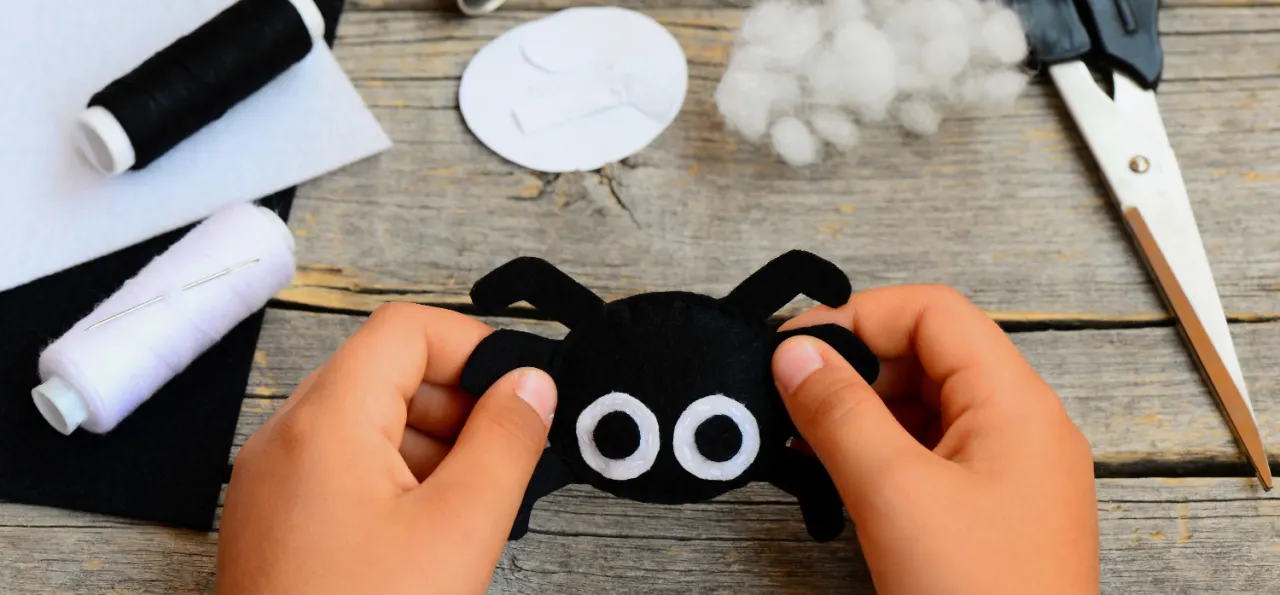 Celebrate how super the spider is with these cool crafts all year round. Spiders are really amazing. They can make their own strong spider webs, catch their prey, and help to create spider silk which is stronger than steel! Here are some really fun spider crafts for elementary school children. Super motor activities both fine and gross motor skills.
Learn More: Kids Craft Room
4. Spider Math Activities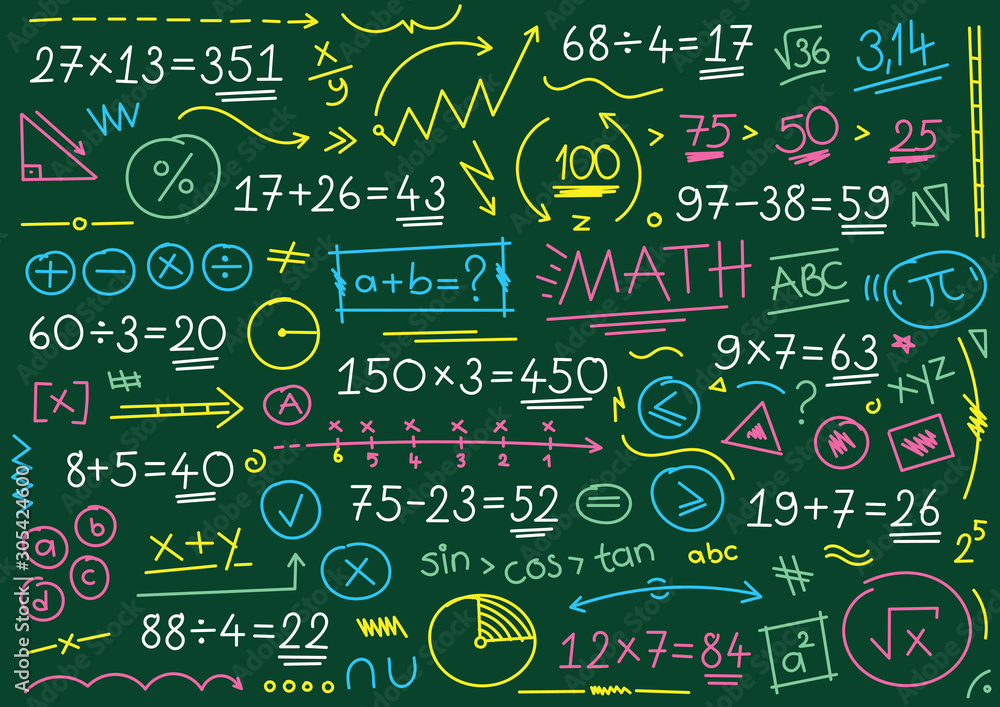 Be careful that you won't get trapped in this web. Do a revision of multiplication and division with the spider web math worksheet. Great for any time of the year and kids can even try to DIY one themselves as homework for the rest of the class. Super for a 3rd-5th grade!
Learn More: Teachers Pay Teachers
5. 22 books about spiders for readers!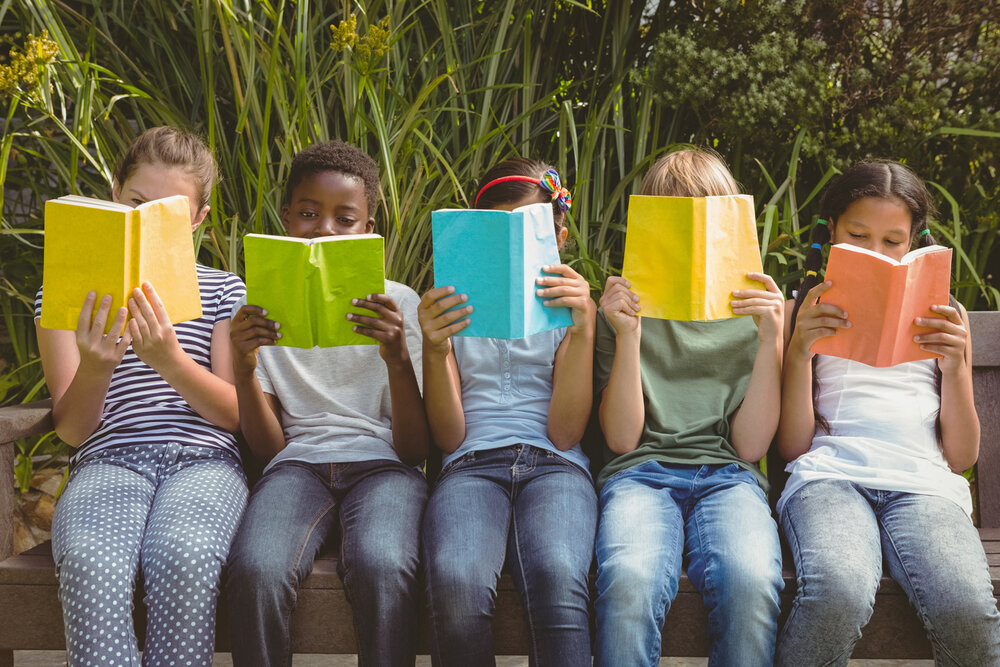 Let's empower children by getting them to read, and why not read about things that are scary for some and intriguing for others? There are over 22 stories that children can read out loud to their classmates in small groups. Children can improve their listening and comprehension skills in this fun activity.
Learn More: Fantastic Fun And Learning
6. Spider Art
If you would like to have your students try their hand at drawing spiders and spider webs this is a great link on how to draw spiders and spider webs. Easy tutorials and links for teachers and educators to use at home or in the classroom. Great pdf downloadable resources for all.
Learn More: Teachers Pay Teachers
7. Super Cool Spider Hand Puppets
These are hysterical and so easy to make and have a fun spider dramatic play. You can use recycled construction paper and odds and ends that you have around the house or the school. Tons of fun to play with and great for 1st-4th grade. These spider puppets will come to life, watch out it can get wild!
Learn More: Easy Kids Craft
8. Charlotte's Web – One of the best books about Spider
This video is so cute and it is great preparation for the pre-reading of the novel beautifully written by E.B. White. It is such a nice story for students to connect with the characters and especially Charlotte the Spider, who is so wise. This is a wonderful spider activity and one of my favorite spider books.
Learn More: Study.com
9. Let's stay at the Spider Hotel
You can make a pretty awesome "hotel " for spiders and insects. Take a box and fill it with leaves in one part, rocks in another, rolled-up cylinders, sticks, leaves, and more. It might look like a "Potuporri" but it's not, it's a great hiding place for spiders and insects.
Learn More: GrowVeg
10. Oreo Cookie Spiders
These are easy to make, and kids will love to eat them . Try to get sugar-free whenever possible to keep our bodies as healthy as possible. You can choose any kind of cookie that you want and transform it into an edible spooky treat.
Learn More: Pinterest
11. Minecraft has been invaded by Spiders
Minecraft is so educational! It prepares kids for the future. spatial learning, STEM activities, creativity, problem-solving and critical thinking. Now Minecraft has some fantastic spider projects. Great for all ages. Minecraft means success.
Learn More: TSMC – Minecraft
12. Spider crossword puzzle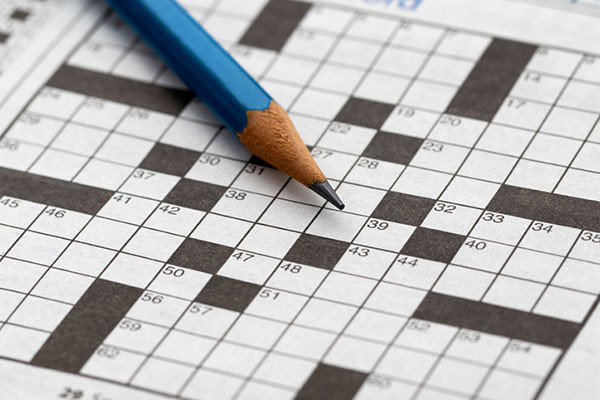 This crossword puzzle can be done all year round. When you are studying animals or at Halloween. There are different age groups for different levels and crossword puzzles are so educational and fun. They can even be addicting if you start children young.
Learn More: DLTK Kids
13. Out-of-this-world lesson plans from the Education World
This site is packed, and it has everything. Science, math, reading, writing, everything you need to have a complete lesson plan about spiders. This site gives the kids the to do presentations and really learn all about spiders and share their knowledge in. a variety of ways.
Learn More: Education World
14. Spider Web Activity – Stay glass art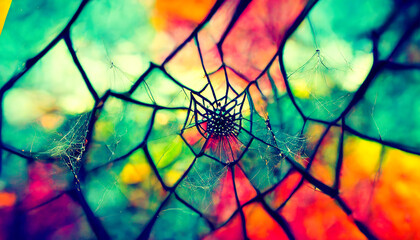 These spiderweb pictures are colorful and so much fun to do. You can use watercolors and pastels. Make your design with a pencil first and then a black marker. Then let the river of colors flow in between the black spiderweb lines. The "stencil "art design is so beautiful.
Learn More: Learn With Play At Home
15. Spectacular Spider Lesson Plans – A heap of spider activities

This lesson plan has everything laid out so nicely. Especially for the teacher or educator who is always on the go. You have worksheet resources, classroom ideas, lesson planning, and all with the theme of spiders and investigation. Even edible spider snacks!
Learn More: 2 Grade Stories
16. 5th-6th grade Spider Poetry
Poetry is challenging, but it is important that we challenge ourselves and learn new vocabulary too. Here is a collection of poetry about spiders of course the vocabulary must be pre-taught but it is not impossible to learn, and poetry can be so enriching. Then give them the chance to invent their own spider poetry.
Learn More: Discover Poetry
17. Itsy Bitsy Spider Mad Libs – Spider-themed activities
We all know the classic song "Itsy Bitsy Spider ", this time it has been fused with Mad-Libs. This is a great start for 2nd.3rd-grade students. They can have fun with this play on words game This will be favorite spider activities.
Learn More: Teachers Pay Teachers
18. The Creepy Crawly Spider Song
This song is fun to dance to, and it is the same tune as "Itsy Bitsy Spider" Kids will love to see the video and sing along to this Halloween treat Easy to learn and you can see the lyrics too. Great way to practice vocabulary too.
Learn More: Super Simple Songs – Kids Songs
19. The Spider Web game without moving from your armchair!
This game is hysterical and it is fantastic to wear children out. The best part about it is that you don't have to run around and chase them. Children have to run around the living room or a big area and the "Spider" which is an adult has to throw their web to trap the prey. Super fun for everyone.
Learn More: Fatherly
20. It's your birthday – celebrate in style with a Spider theme.

If you think that spiders are cool and your birthday is near Halloween, you can do a spider theme which is easy to do and your guests will think it is so innovative and fun. Everyone is going to love it.
Learn More: Cleggs
21. Dancing spider puppet – Fun Activities for kids.
This tutorial was so easy to watch and follow. Using basic craft supplies and with the step by step instructions, you can put it together in a flash. Fun to create and fun to play with. Create your own dancing spider show.
Learn More: Kagitvs
22. Make a hand shadow – Spiders
This is actually really creepy. It does take some effort but it is so cool. Get your friends and family to make a video too to watch and see who has the best spider. Don't worry these spiders don't bite.
Learn More: Drew Colby – Hand Shadow Artist
23. Fun Spider Sensory Play – Halloween Style
This is an exciting and a little strange sensory activity. Fill a container with lots of plastic spiders – you will need a lot to get that sensation but you can reuse them. Hidden in the tub of spiders are some objects that you want them to find as a special bonus. The mission is to use your math skills in spider style!
Learn More: Pinterest
24. Creepy Crawlies 3D Spider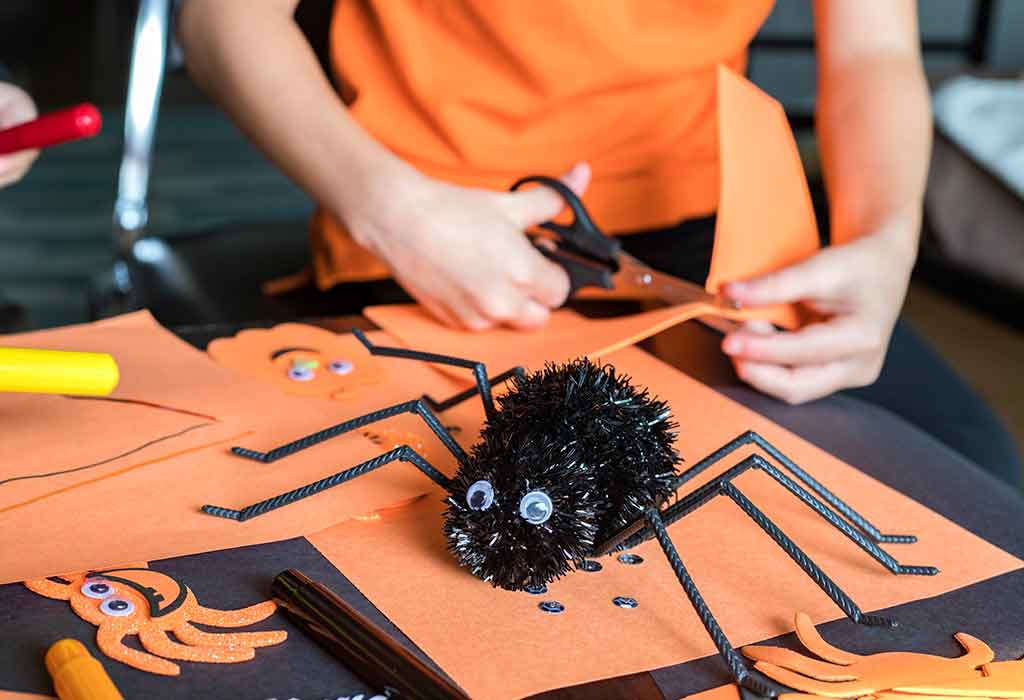 These creepy crawlies are made with play dough and pipe cleaners. You can create any spider you want- you choose the color and the legs and what kind of eyes it has. This cute spider craft is not only easy and mess-free, but it is also one that can be done and played with over and over again.
Learn More: Busy Blooming Joy
25. Spider story prompts
Have you ever thought about writing a story but you don't know where to start? That's what happens to most students when you ask them to write a story. They might have some ideas but they don't know where to start. This site gives your students some great ideas on how they can write a spider story in seconds.
Learn More: The Educator's Spin On It
26. 1-2-3- I can draw a spider
Children love to draw but it is frustrating when you look at a picture and you would like to draw it but you can't. There are tutorials but sometimes they are really for the advanced and the picture never comes out the same. This is a great tutorial that is easy and has a 100 % success rate.
Learn More: Pinterest
27. Super Spider Sandwich
This sandwich is so easy to make and fun too. You can choose any bread of your choice. Peanut butter works well because then the legs will stick but avocado and cream cheese are healthy options as well. Follow the tutorial and you will have a spider sandwich to share with your friends.
Learn More: Messy Little Monster
28. Spider counting game
This is such a cute game and can be adapted into any theme. This time its spiders and the web. Who will make it to the middle of the web first? Children have different. colored spiders and a die and now it's time to roll away and see which spider wins.
Learn More: Life Over CS
29. Spiders throughout history – 5th – 6th-grade lesson plan
Spiders have been shown in history for centuries. In poetry, literature, art, and film. The spider has been around either to scare us or to warn us. Humans have adopted a special relationship with spiders. We start at preschool with Itsy Bitsy Spider and throughout elementary to adulthood. It looks like this eight-legged creature is here to stay.
Learn More: LOC.gov
30. Rhyme It – List of spider rhyming words.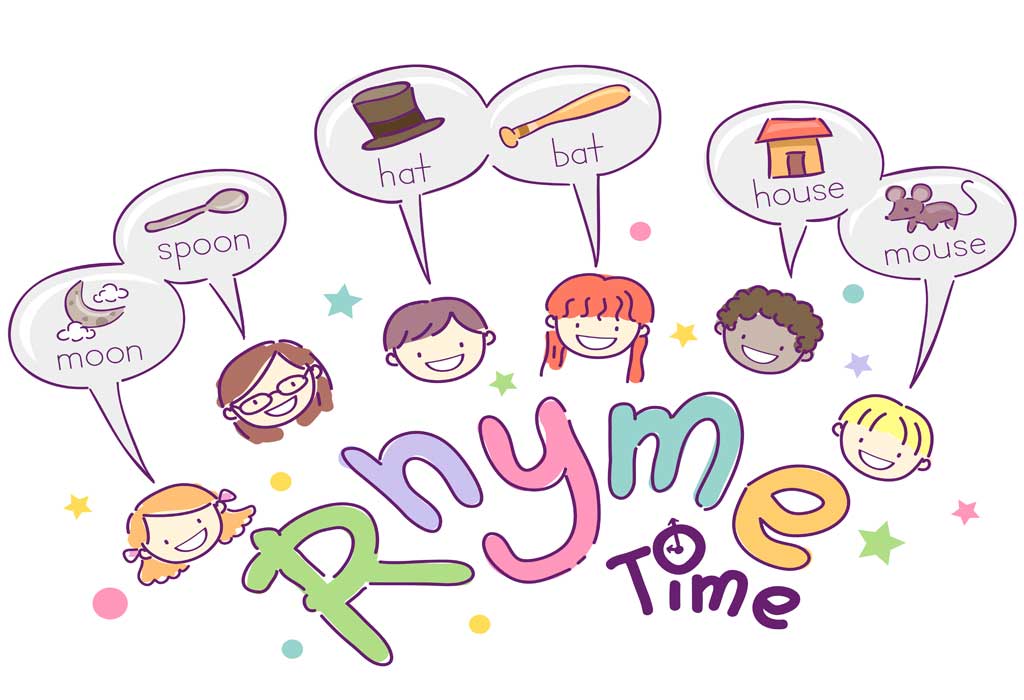 With this link, kids can create their poems or story easily. Having the rhyming list really helps them to get their creative juices flowing. There was a spider named Mary who had a frog sitting beside her. The frog was nice but she didn't think twice, as she said hello, she ate Mary and now where is Mary? Inside her!
Learn More: Rhyme Zone
31. Let's count Spiders

This takes a little bit of preparation but once it is done, you will have it year after year. There are lots of resources to print and prepare but the children will love learning and practicing their math skills with spiders.
Learn More: Make It Your Own
32. Mr. Nussbaum and the Creepy Spider
This is a simple text for 3rd-4th grade readers with reading comprehension questions to answer. Easy site to use and has lots of extra resources for teachers. There are so many things to learn and when you have fun too, Kids will keep on reading. Find out why spiders are so important to our ecosystem.
Learn More: Mr. Nuss Baum
33. Reading for comprehension

Kids read fast and sometimes they say that they have read everything and they have full comprehension. But what if we switch it up a bit? Give them a few texts to read that have differences in them and then they have to find the hidden difference in each one.
Learn More: Twinkl
34. There are 82 words in the word spider

See how many words your class can come up with in teams or in groups. Who would have thought that in the word Spider there are 82 words hidden in an eight-legged creature? I can see some easy ones like ride and pie, but 82, wow that is a super challenge. You will need a web of mates to help you on that one!
Learn More: Word Game Helper