Spotting the difference between seemingly similar images is an excellent critical thinking challenge for all ages. By completing some of these fun activities, students will be more inclined to look for differences in real life, stimulating their brains and facilitating good cognitive development. They also improve concentration and puzzle-solving skills! The following activities have a range of themes that can be enjoyed by all so without further adieu, let's get spotting!
1. Farming Theme
Our first activity has a farming theme. Students are required to spot the differences between the farmyard animals. This is available in a black-and-white version so students can color in afterward.
Learn More: Activity Shelter
2. Delectable Dinosaurs
For all those dinosaur-loving students out there, these cute stegosaurus coloring pages have a range of spot difference points to keep young minds engaged.
Learn More: Kids Under 7
3. Under the Sea
Find 10 differences in this ocean-inspired piece. Children will love searching amongst the seaweed to find the variations between these pictures
Learn More: Top Coloring Pages
4. Christmas Challenge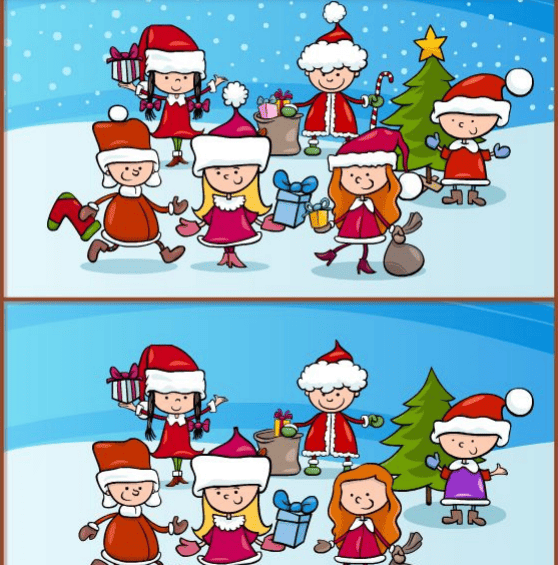 These beautifully bright worksheets will help learners develop observational skills as they look for the 15 differences in this festive scene.
Learn More: Turtle Diary Worksheet
5. Active Aliens
For younger children who are just beginning to develop their deeper observational skills, this alien worksheet is a simple starting point where they are asked to find 5 differences between the pictures.
Learn More: Worksheets Planet
6. Party Time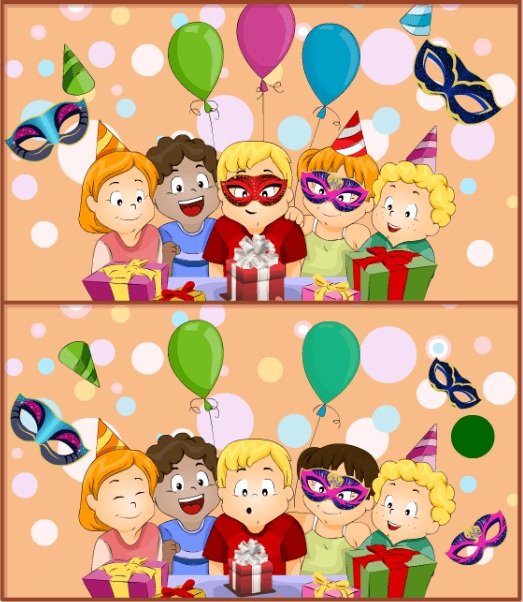 This is a great activity for a children's party! Not all children want to join the party games, but with this party-inspired scene, they can find the differences between the images in a quiet space before joining the louder crowd. 
Learn More: All Kids Network
7. Christmas Street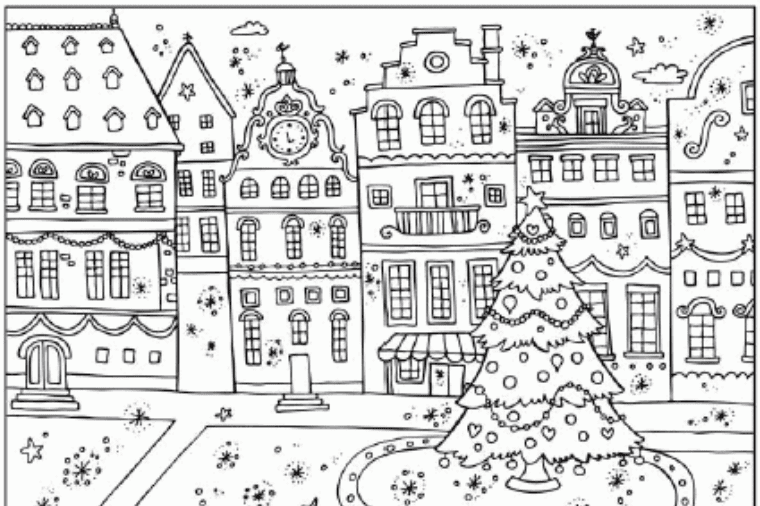 This beautiful Christmas street could be perfect for older students more aware of observational differences. It's suggested that the differences are colored in to make them stand out.
Learn More: Activity Village
8. Similar Streets
These clip art images of streets are similar but not quite the same. Can your students find the 5 differences between them?
Learn More: PBS KIDS for Parents
9. Bountiful Barns
Children are required to find 10 varying aspects between the pictures. These brightly colored pictures will motivate children to solve this puzzle quickly!
Learn More: Woo! Jr.
10. Happy Easter
This fun and interactive game has the added element of a time limit to encourage students to solve within the quickest time. It's perfect to use around Easter time, as students will spot the differences between images scattered with eggs, chickens, bunnies, and more! 
Learn More: Happy Easter
11. Marvelous Minions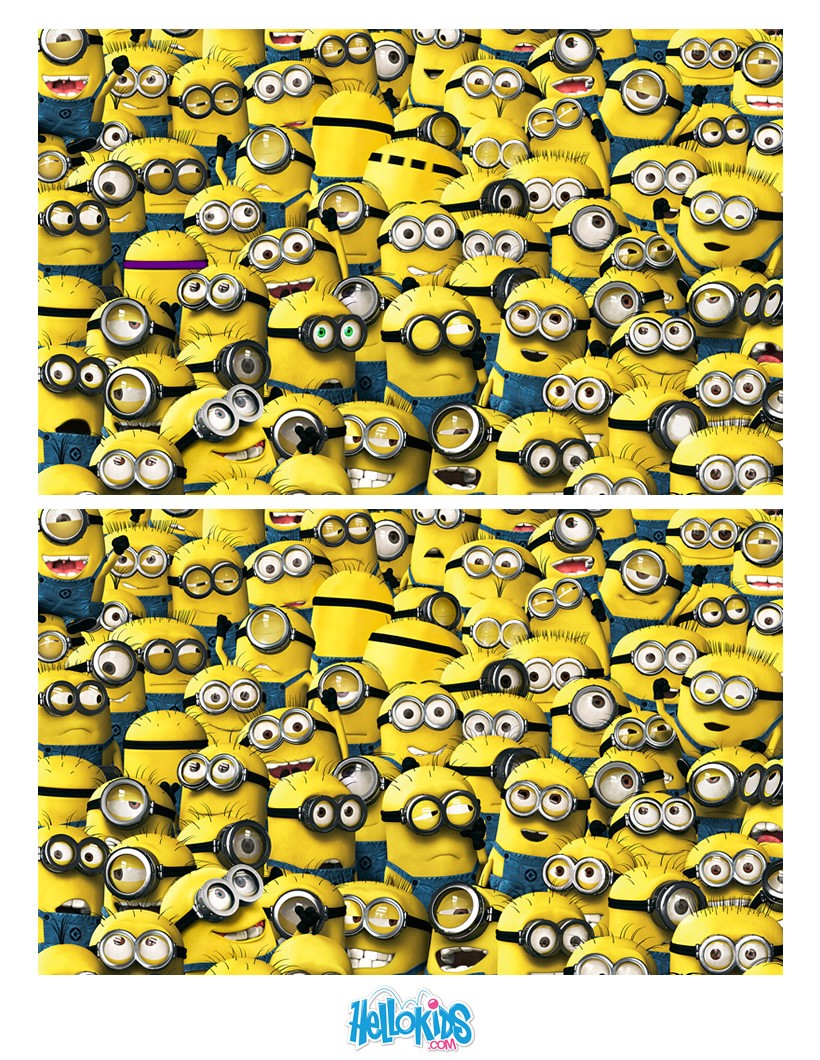 This fun game can be completed both interactively as an online version or printed for ease. These marvelous minions' activities are deceptively harder than they first look!
Learn More: Hello Kids
12. London Scene
This real-life London scene would be a great resource to use with older students. This option also has a timer so students can inject a competitive element into this quick activity!
Learn More: Sporcle
13. Halloween Images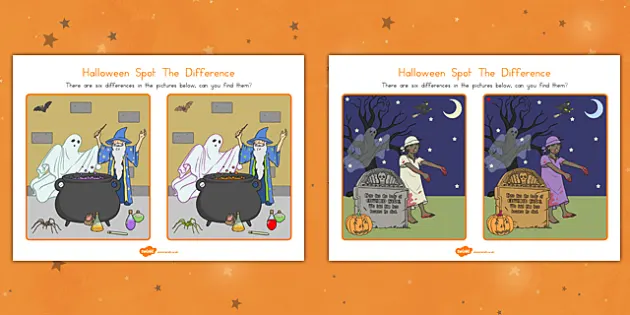 These spooky spot-the-difference Halloween images are a good gap filler task to motivate students and get them to further develop their puzzle-solving skills.
Learn More: Twinkl
14. Live Worksheets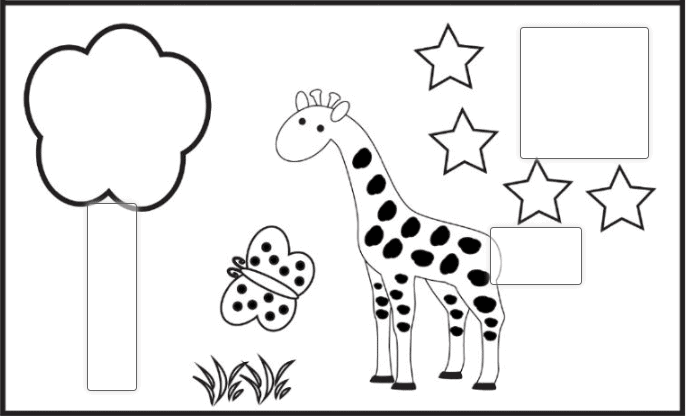 For younger students, these live worksheets enable them to locate the differences, practice their observation skills, and have a go at typing what they can see.
Learn More: Live Worksheets
15. Using Google Slides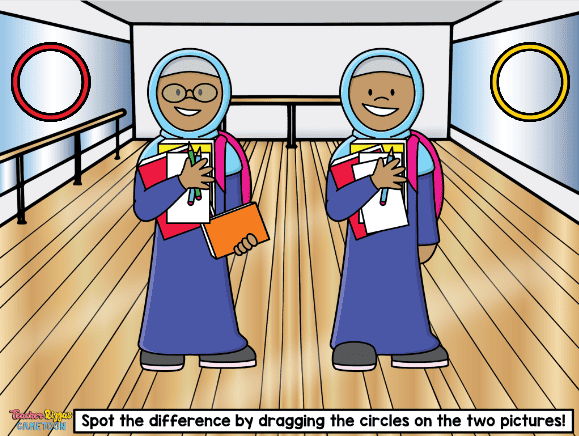 This interactive activity, using Google Slides, helps students focus more and find the subtle differences. They must drag the circle over the differences to show their understanding.
Learn More: Teachers Pay Teachers