A clever underwater creature with tons of exciting facts and figures to learn about them- the starfish! The following activities range from crafts and baking to fun worksheets, and will have your learners asking questions as they further explore these wonderful sea dwellers! Perfect for an ocean-themed unit, Summer day activities, or a cool creatures topic!
1. Singalong With Starfish
This super catchy song incorporates counting and colors and will have your learners singing along with starfish whilst learning some key skills!
Learn More: Kidzone – Topic
2. Bubble Wrap Starfish
With very little prep time required and only a few resources needed, your children will love creating their very own starfish in a range of beautiful colors. To prepare, simply gather washable paint, a paintbrush, bubble wrap, orange paper, and scissors.
Learn More: Crafty Toddler Projects
3. Sandpaper Starfish
This fun, Summer activity is full of different textures and colors for your children to explore. Learners will create their starfish using sandpaper cutouts and decorate them with glitter and googly eyes. Lastly, they can then stick their starfish onto blue construction paper and add some waves!
Learn More: If These Cheerios Could Talk
4. Salt Dough Starfish
Salt dough is super easy to make using flour, salt, and water. Children will have fun rolling out their dough into starfish shapes, counting out the correct number of arms, and decorating them with a fun pattern of their choice. You can use craft tools to 'score' the dough with patterns. The dough can be left to air dry or baked in the oven to create a 3D décor item.
Learn More: The Crafting Chicks
5. Pipe Cleaner Starfish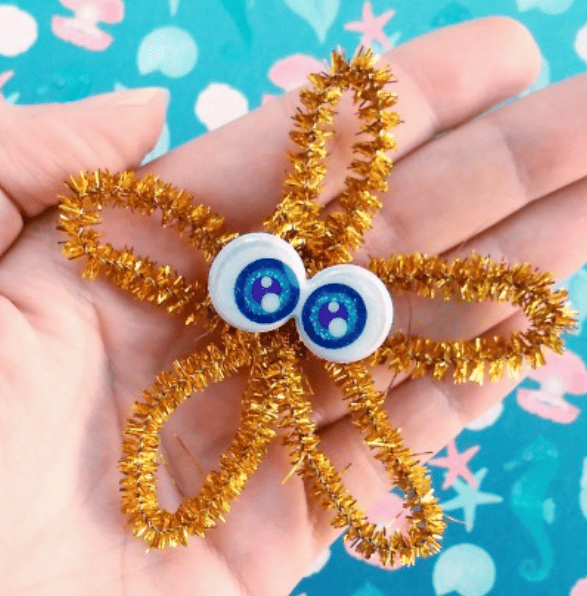 This is one of the easiest crafts to create! All you need is a pipe cleaner and some optional googly eyes to decorate. Your students can bend their pipe cleaner into a star shape and add some googly eyes for a more realistic effect!
Learn More: Glued to my Crafts Blog
6. Simple Starfish Designs
This activity provides a convenient printable template to use with your learners. The craft involves learners researching what a starfish looks like to decorate their own. This could be a great introduction to a unit about the ocean and is sure to get learners curious about these little creatures.
Learn More: Buggy and Buddy
7. Puff Paint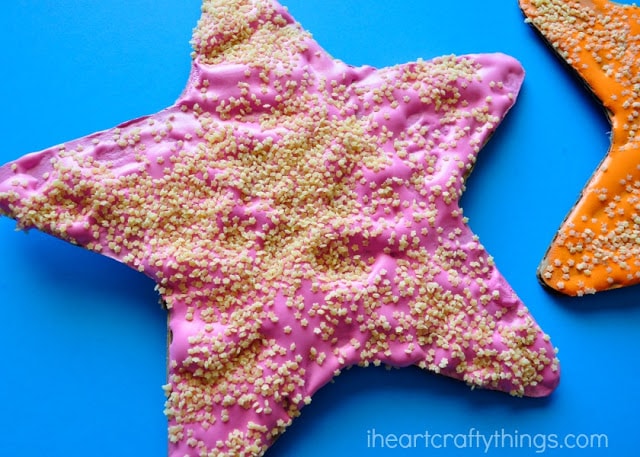 Children will love getting messy creating their own puff paint to turn into starfish friends. You can add further texture and colors using pasta, sequins, or any other materials you feel are suitable. These colorful starfish can be added to an ocean-themed board or hole punched and hung from the ceiling on a mobile. A simple activity with a colorful outcome!
Learn More: I Heart Crafty Things
8. Let's Write poetry
This link will inspire you to create some starfish and ocean-based poems to go with some of the other craft items on this list. This could be a whole class poem or an individual activity based on your learner's needs. They could begin by collecting a range of words about starfish and then start to create sentences to form their poems.
Learn More: Pinterest
9. Watercolor Art
This idea is perfect for older children practicing brush strokes or learning a new painting technique. These beautifully-decorated starfish can be cut out and made into cards or simply displayed wherever you see fit.
Learn More: Rhythms of Play
10. 3D Ocean Scene
The following 3D starfish craft activity incorporates many teaching points such as texture, building in 3D, and color. Your learners can have a go at creating a 3D starfish scene whilst exploring how textured objects can be used to create patterns.
Learn More: Fireflies and Mudpies
11. A Lesson A Day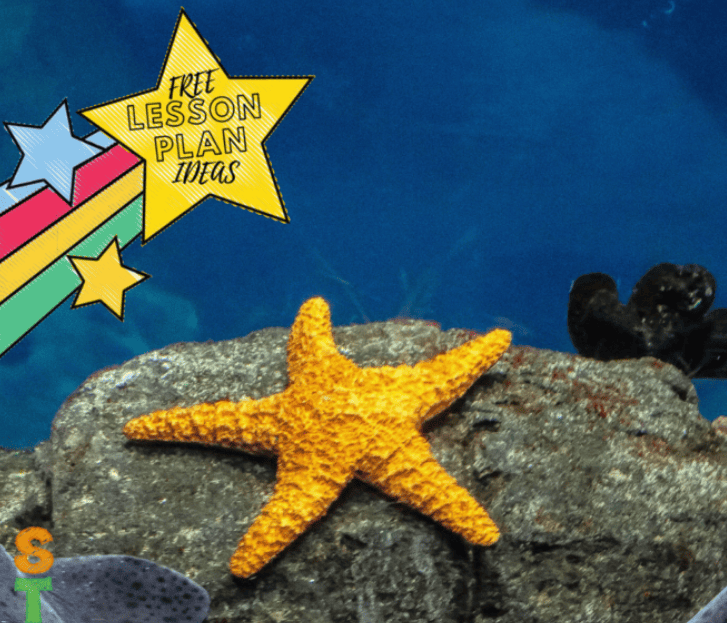 This fantastic resource provides educators with a wide range of activities, reading passages, and stories all about starfish. You'll have a day-by-day, step-by-step guide on how to deliver an engaging unit all about starfish. You may choose to pick out your favorite bits or use them as a base for planning your own lessons using the inspiring resources provided.
Learn More: STEM Hax
12. Clay Starfish Art
This YouTube video will take you through how to make some cool clay starfish crafts using different sculpting techniques. Students can learn about basic pottery tools and how to correctly use them.
Learn More: Sculpting Art Lessons for Kids
13. Wonderful Word Searches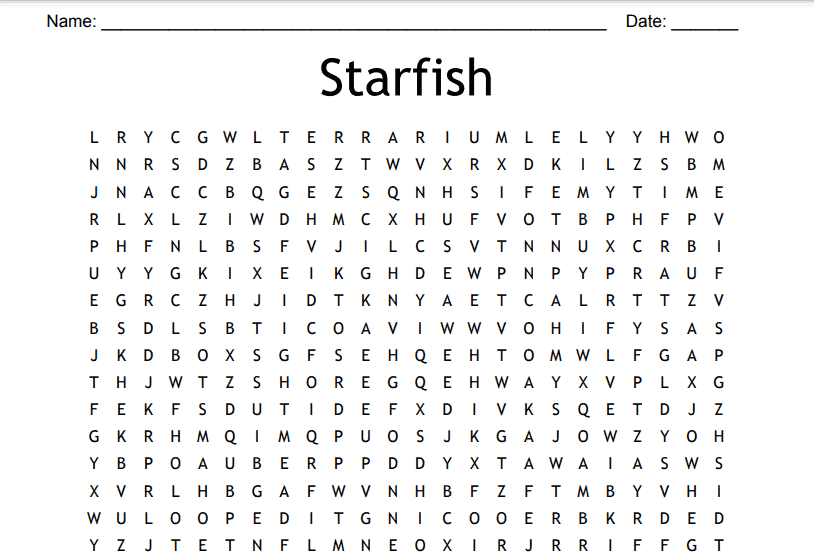 Students love word searches! Not only is it a fun activity to compete with their friends to find the words first, but it also enables them to process those tricky-to-spell words.
Learn More: Word Mint
14. True or False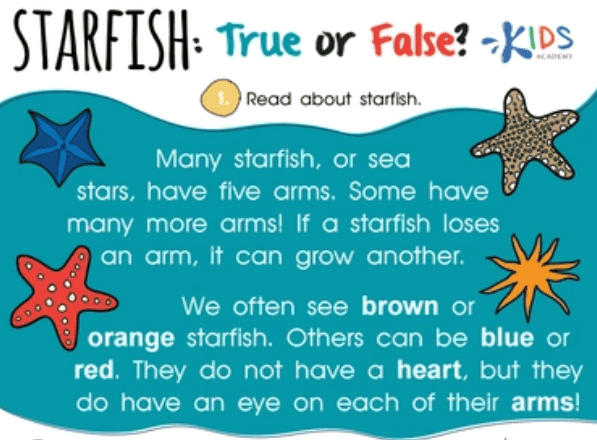 This is a simple reading activity where your students are required to read the information and decide if the statements are true or false about the starfish. It's a handy lesson filler or starter activity for middle elementary students
Learn More: Kids Academy
15. Scientific Starfish
This biological diagram of a starfish will allow older learners to research various parts of the starfish or consolidate knowledge previously covered. It can be used as a simple printout or students could have a go at sketching their own before labeling it.
Learn More: Exploring Nature
16. Fun Fact Files
Use a kid-friendly website such as National Geographic and ask your learners to gather interesting information about starfish. They can then develop this into a fun fact file of their choice, or even make a PowerPoint or slide show to present to the class to add a digital element to their learning.
Learn More: National Geographic Kids
17. The Starfish Story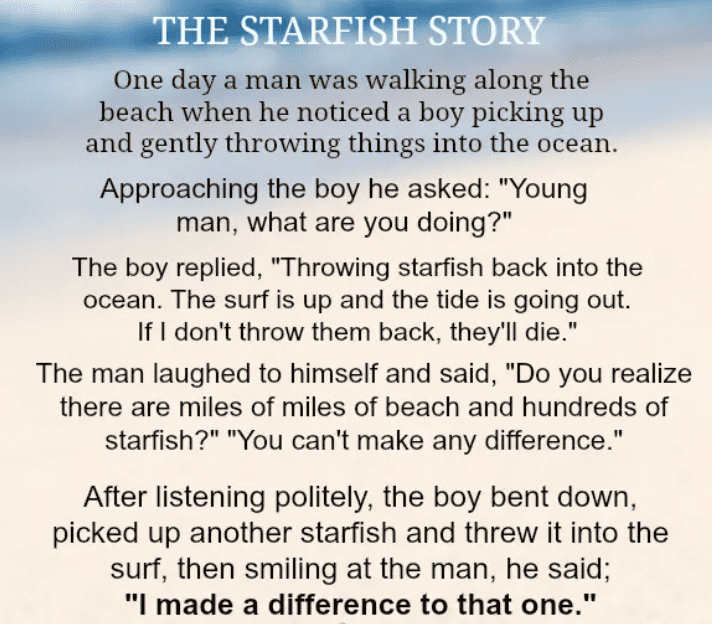 This story teaches young children about the concept of empathy and helping others. You could use this to introduce morals or have the children create their own story using this as inspiration.
Learn More: Lessons Learned in Life
18. Creating A Wreath
This wreath will brighten up any door! You can glue the starfish and sand dollars into a pretty pattern on your wreath and add some sand for a more authentic look.
Learn More: Crafty Moms Share
19. Interactive Learning
This cool interactive will inspire older students to conduct their own research, write comprehensive notes and have a go at drawing some of the parts of a starfish. With easy-to-read details on the animal, as well as illustrations of both sides, they will learn key biological information to support their study
Learn More: Science Learn
20. Jigsaw Puzzle
This free download is sure to keep preschoolers and kindergarteners busy as they piece their starfish back together again. It's a great resource to practice fine motor skills too!
Learn More: Super Coloring
21. Mixed Media Craft
Once complete, this starfish craft looks really effective thanks to a mix of chalk background tones and layering, along with a textured starfish design. You can also show your learners the purpose of complimentary color and hues in art.
Learn More: I Homeschool Network
22. How To Draw A Starfish
Young learners will be kept occupied by this visual step-by-step guide on how to draw a cartoon starfish. This would be a perfect 'filler' activity or a stand-alone art lesson.
Learn More: Family Realms
23. Quizizz
Quizizz- a teacher's favorite! Set your students to play live in classic mode. This interactive starfish quiz will test their knowledge of the creature, whilst providing a highly competitive game between classmates too. All they need is the code to play and you can sit back and watch the fun!
Learn More: Quizizz
24. Half A Starfish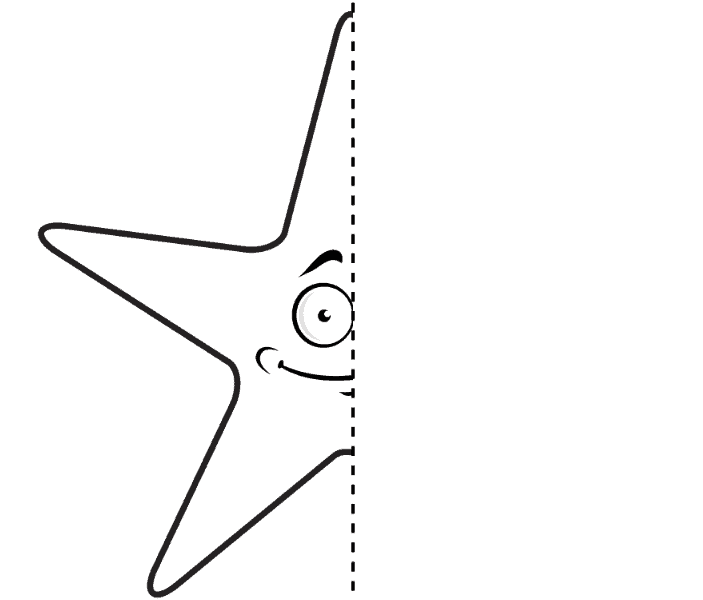 For the little ones, this incomplete starfish drawing activity will have them practicing fine motor skills. They will also cover the concept of symmetry and line drawing. This could be incorporated as part of the math curriculum or complement a drawing and sketching lesson.
Learn More: Woo Jr
25. Chocolate Treats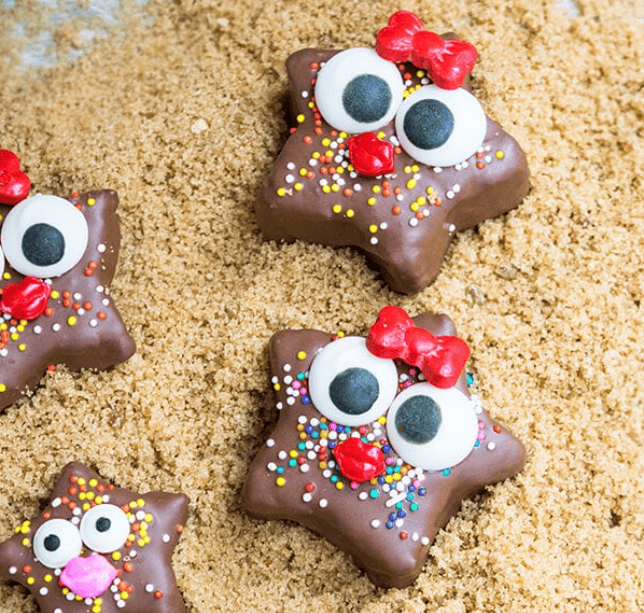 A no-bake, reasonably healthy starfish snack activity. These tasty treats are made from granola bars, molded into a star shape, and then decorated with chocolate and sprinkles to bring your tasty little starfish creatures to life!
Learn More: Oh Sweet Basil