STEAM stands for Science, Technology, Engineering, Art, and Math, but we know that not all students get excited about these subjects. Science and math can often be intimidating and some students may feel that they're not creative enough to connect with art activities.
STEAM exercises help students understand these subjects through fun experiments, crafts, and projects. While they participate, they are inquiring, observing, and experimenting in a fun and engaging manner.
Here are 30 super STEAM activities to get your students excited about this wide array of subjects!
1. Build a Hurricane Proof House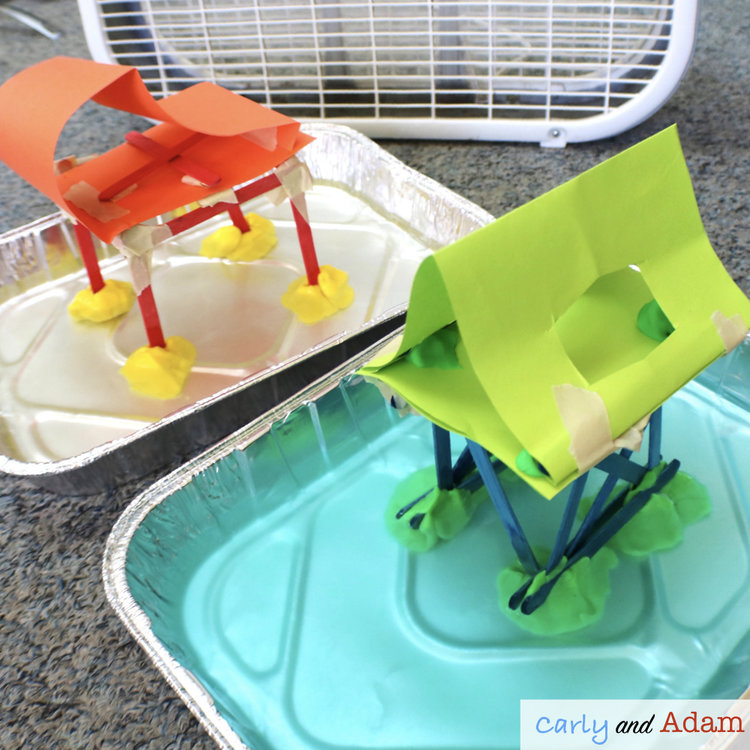 Mother nature can be very strong. Can your students create houses that will withstand a hurricane? It doesn't take a lot of preparation to test your student's creative building skills. Houses can be built using simple materials like paper, straw, or cardboard. Then, turn on the fan and see if the houses still stand!
Learn More: Carly and Adam
2. Sweet Earthquake Shake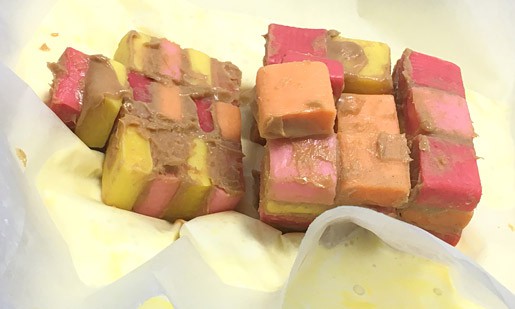 Candy may cause cavities but in this STEAM challenge, kids can put their sweet tooth to good use! Students will learn how building on different types of ground such as rock, gravel, sand, and soil is affected by earthquakes. But instead of real rocks and gravel, you'll use food items such as peanut butter and candy for this sweet earthquake activity.
Learn More: Science Buddies
3. Make a Foil Circuit
Foil circuits are an inexpensive and easy way to learn about electrical circuitry. It doesn't take more than a coin battery, copper tape, foil, and creativity to create a circuit. Students can create intricate paths for the electrical circuits to make things more interesting!
Learn More: The Creative Colorful Classroom
4. Lunar Landing Challenge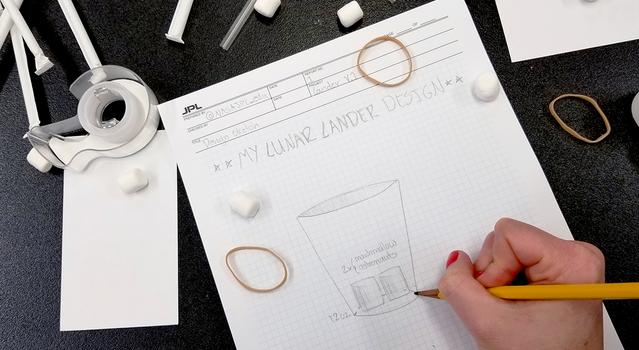 You don't have to go to space to have an out-of-this-world STEAM experience! Students will have fun creating a lunar lander for two astronauts. Simple materials like cardboard and marshmallows will encourage students to investigate gravity, motion, and forces.
Learn More: NASA
5. Ooblek Ideas
Oobleck is a non-Newtonian fluid made from cornstarch and water. It's a simple recipe but there is so much to explore with this mixture! Is it a solid or a liquid? Do objects sink or float when placed atop them? These are just some of the questions students can investigate after making their Oobleck.
Learn More: A STEMful Mind
6. Shadow Experiments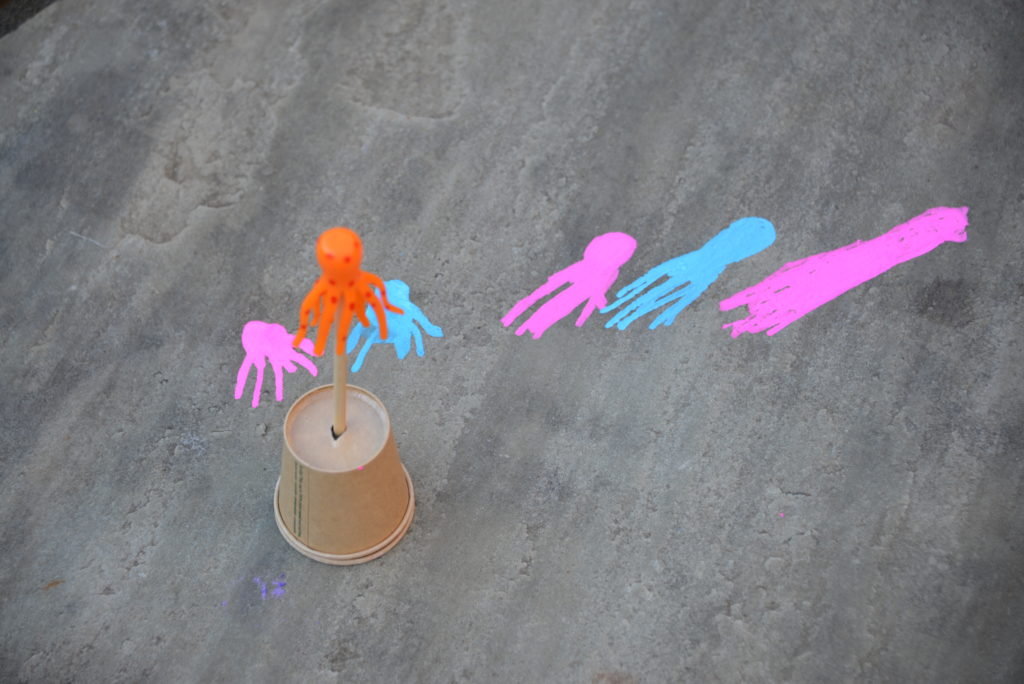 We all have shadows but how often do we pay attention to them? These STEAM-inspired activities will have students looking at their shadows differently. From making sundials to creating 3-D shadow art, these ideas will get your students to think creatively and scientifically without a shadow of a doubt!
Learn More: Science Sparks
7. Cloud in a Jar
Who hasn't looked up in the sky and tried to see what shapes the fluffy white clouds make? What are clouds made of? Satisfy your curiosity with this cloud-making activity. You can make a cloud using a jar, a balloon, hairspray, and ice!
Learn More: Gift of Curiosity
8. Oil Spill
If you make a mess at home, you can clean it up with a paper towel or sponge. But in nature, an oil spill makes a more serious, hard-to-clean mess. Recreate an oil spill using items like oil, an aluminum pan, and feathers. Students will become engineers who use different technologies to clean oil from water and wildlife.
Learn More: Teach Engineering
9. Explore Transpiration
Did you know that plants can sweat? Try this STEAM experiment and observe the process in action! With just a few plastic bags and the plants in your school garden, your students can explore the process of transpiration without breaking a sweat themselves!
Learn More: Curiodyssey
10. Center of Gravity Experiment
It's not magic, it's the center of gravity! The center of gravity of an object is the point around which all weight is balanced. Students can make objects look like they are glued to a surface but it's really just gravity holding them in place!
Learn More: Rookie Parenting
11. Drinking Straw Rollercoaster
Plastic straws may get a bad rap these days but in the STEAM class, they're excellent engineering tools. Have your students create a cool rollercoaster with only plastic straws and hot glue!
Learn More: Frugal Fun 4 Boys
12. Solar Oven
Don't throw away those old pizza boxes- use them to make a solar oven instead! All you need is black construction paper, some foil, and cling wrap, and you have a super STEAM solar oven. Test it out by making smores!
Learn More: Kuala Lumpur Engineering Science Fair – KLESF
13. Code Breaking with Scratch
Tap into your analytical and logical thinking skills with code-breaking. Students can solve mysteries, learn new information or uncover a story in a fun way by breaking codes.
Learn More: Vaughan Public Libraries
14. Message in a Marshmallow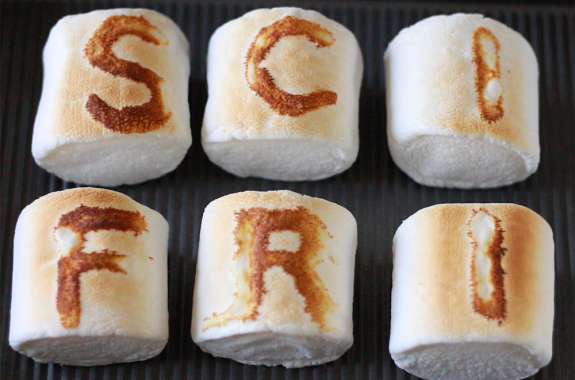 Toasting marshmallows isn't just for camping or cold Winter days. Your student can learn how to create secret messages with some lemon juice and marshmallows. It's certainly no secret that snacks can be scientific!
Learn More: Science Friday
15. CODING for a Cause
Activate your student's coding skills while making a difference. STEAM can change the world and your students can learn the basics of project planning, HTML, and CSS to build a website around an important cause.
Learn More: Girls Who Code
16. Build a Solar City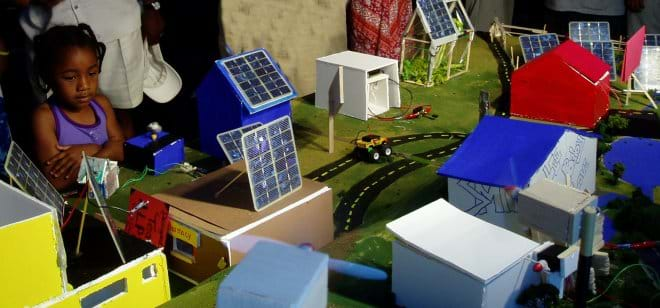 Solar power is everywhere these days. Kids will learn about engineering and the environment with cardboard and solar panel. Add creative thinking and your student will build an amazing solar-powered city that is great for the environment.
Learn More: Teach Engineering
17. Light Up Cards
This awesome project combines art with science to create amazing light-up cards. Kids will learn about circuits while making greeting cards. You'll need copper tape, an LED light, construction paper, markers, and your creative ideas to make this project a hit!
Learn More: Bee-a-maker
18. Smartphone Projector
Hours of fun await with this easy-to-make smartphone projector. A cardboard box and a magnifying glass are all you need to keep your kids busy and learn about how images are projected.
Learn More: The STEM Laboratory
19. 3-D Sierpinski Tree
You don't have to be a math genius to enjoy learning about the Sierpinski triangle. The Sierpinski triangle is a mathematically generated pattern where the same shape is repeated in different sizes to infinity. After your students make the tree, have them decorate it and appreciate the intricate math patterns that they brought to life!
Learn More: What Do We Do All Day
20. Hydraulic Bridge
It may look like a bunch of boring sticks but you'll be amazed at what hydraulics can make this bridge do! Craft sticks and a syringe tubing kit will create an awesome hydraulic bridge. Students will be inspired to learn about math, engineering, and design.
Learn More: STEM Inventions
21. A Simple Winch
Teach students how things work and get them interested in engineering. Give your students some cardboard tubes, string, and paper straws and they'll have hours of fun creating a winch and testing what objects their winch can lift.
Learn More: Office Works
22. Solar-Powered Lego Car
Can toys be teaching tools? Of course, they can! STEAM learning with Legos and a solar panel is loads of fun. Kids will love building a solar-powered car or designing a creative mode of transportation and then watching it speed off.
Learn More: Teach Beside Me
23. Balloon-Powered Car
Balloons are great for teaching STEAM! You can create a super fast balloon-powered car with just an empty water bottle, some straws, and a balloon. Encourage your students to experiment with other design ideas too!
Learn More: Those Crazy Grandmas
24. Learning Math through Art
Math is not art! Or is it? Your students will find out as they engage with these amazing drawing ideas that incorporate math. Adding and subtracting lines and shapes and applying other mathematic skills will create beautiful works of art.
Learn More: The Artful Maths
25. Art Bot Buddy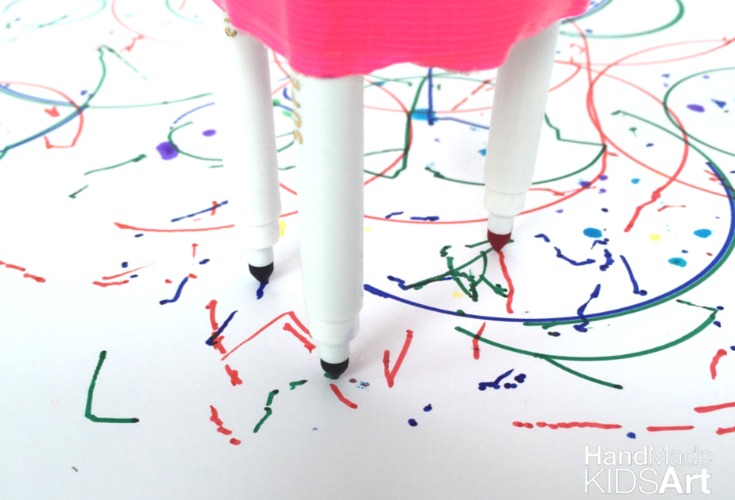 Is your electric toothbrush missing? Maybe your kids used it to create an art bot! Technology and art make a great pair with this STEAM activity. Attach colored pens to an electric toothbrush and watch the buzzworthy art being made.
Learn More: Innovation Kids Lab
26. Pendulum Painting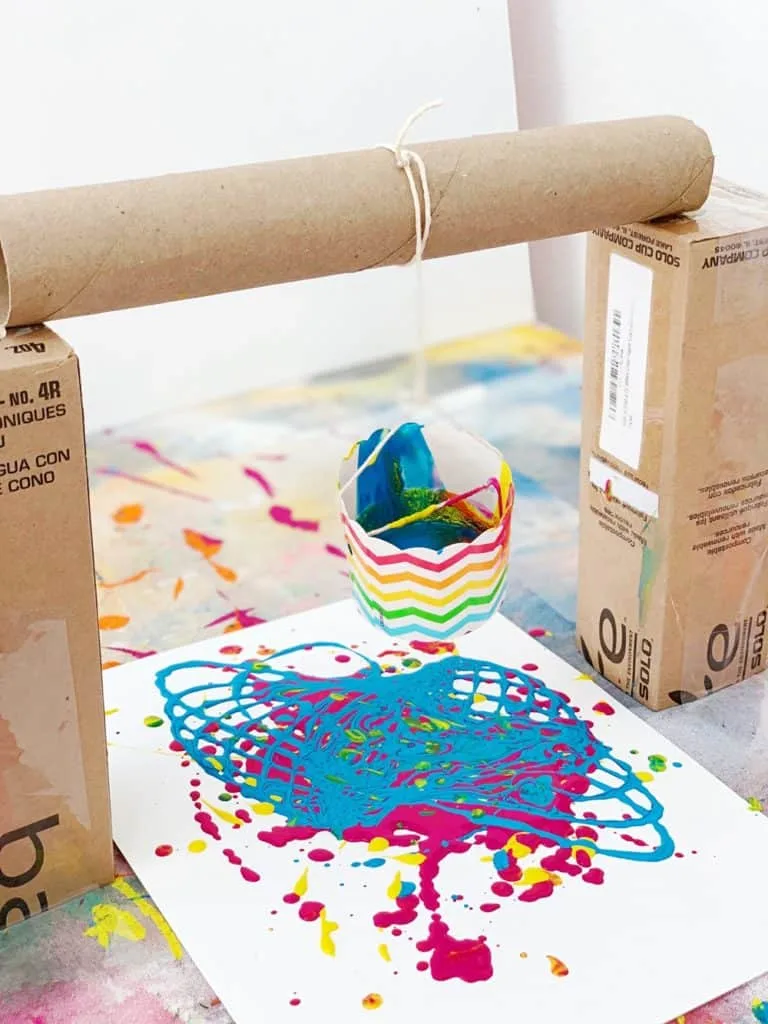 Students will learn about gravity while creating colorful art with their pendulum. This pendulum is made from paper tubes and the paint is then added to a cup that swings from the pendulum. Students can control the range of motion to make intricate patterns.
Learn More: Hello Wonderful
27. Plastic Bag Art
Students can recycle plastic bags by turning them into wonderful weaving projects. All you need to do is create a loom from cardboard and let creative hands do the rest.
Learn More: Think Play Create
28. Robotic Hand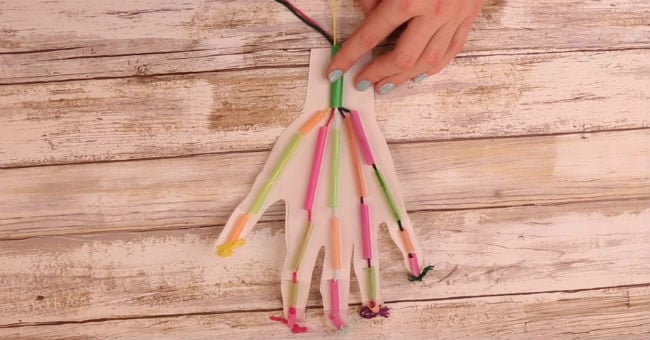 This is a simple engineering activity that will teach students all about the world of robotics! You'll need three items—straws, paper, and string. Let your STEAM geniuses create their own robotic hand and see what they can get it to do.
Learn More: Kaplanco Blog
29. Light Refraction Drawings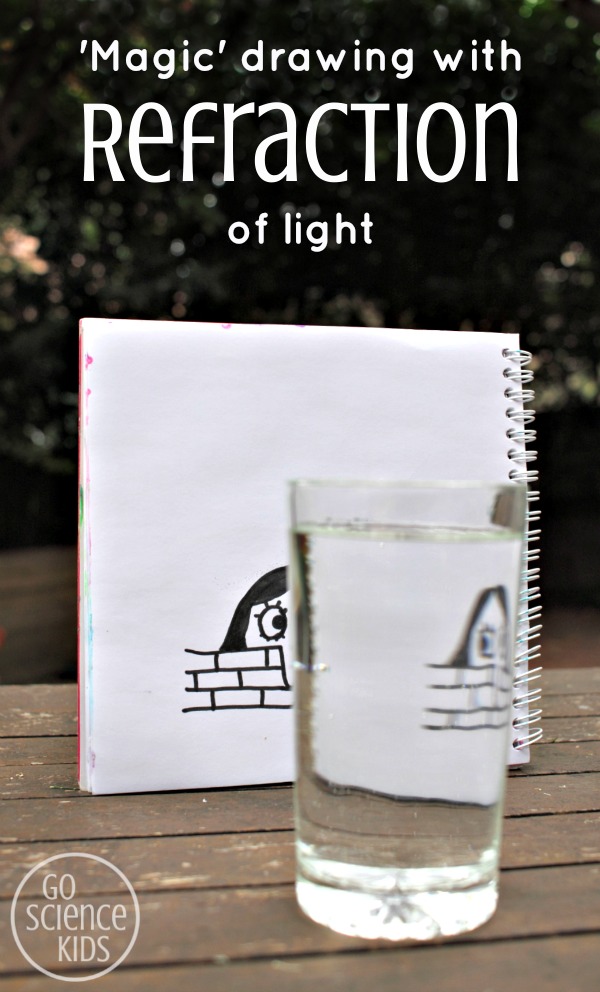 What happens when you look at a drawing through a glass of water? Draw a picture and place it in front of a glass of water and see what light refractions do to the image. Turn this into a learning activity by having your learners measure how much the picture changes from certain distances.
Learn More: Go Science Kids
30. Egg Drop
Get students to think about science with this egg-cellent STEAM activity. Any type of material will do because the student's job is to build a shock-absorbing contraption for the egg. Once the contraption is built, drop the egg from various heights to see if it cracks or not.
Learn More: Buggy and Buddy