It's no secret that reading with your children improves their vocabulary, reading fluency, and comprehension skills. In fact, according to Science Daily, children who read five books a day have heard over a million more words than a child who has not. Look no further if you are looking for great strategies to help your child learn new words and establish a culture for learning at home. Here, I list 20 teacher-approved strategies for your family reading time.
1. Popcorn Reading
Popcorn reading is typically a strategy I use in the classroom when reading a longer story. I do this in the classroom by asking for volunteers rather than assigning a victim. However, at home, this can be an excellent activity to do for reading a book as a family, especially with older children.
2. Bedtime Reading Time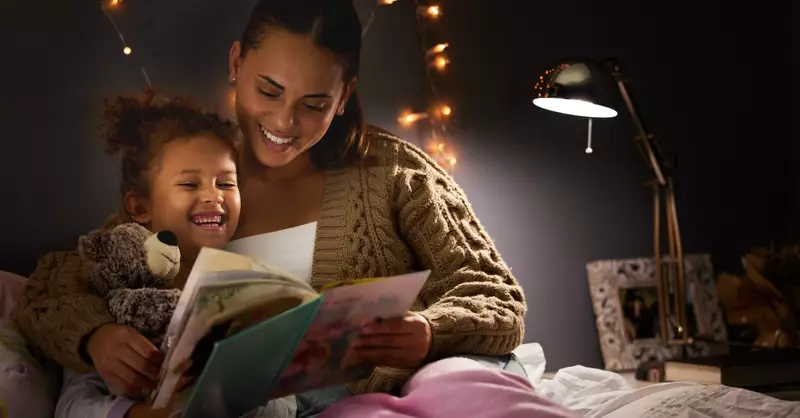 Reading at bedtime is certainly a bonding experience and makes reading a fun activity rather than a tedious one. Also, this is a great way to establish a bedtime routine and other activities leading up to bedtime.
3. Nap Time Routine
Whether it be picture books or a classic beloved children's book, just like bedtime, adding story time to your nap routine adds valuable learning time to what would otherwise be a wasted moment.
4. My-Page Your-Page routine
As my child is learning to read, we practice the my-page, your-page routine. First, I allot a chunk of time dedicated to my child for being able to sound out and work through the words. Don't let them give up if it is too difficult because the reward is great.
5. Ask Questions as you Go
Asking questions as you go is a great way to build reading comprehension skills at a young age. Your child will learn to process small bits of information at a young age and will be much better off as they get older and get into more complicated chapter books.
6. Use Coloring Books
Do not assume that a book without words is useless. Books such as the one in the picture, allow children to break down a storyline prior to learning how to read a word.
7. Make Connections Between Books and Real Life
I recommend this strategy simply because, in difficult times, there is often a book that reflects that situation. For example, if it is coming up on your child's first day of school, choose a book that shows them how to deal with first-day jitters.
8. Ensure you are Reading Challenging Books
Ensure you introduce more challenging books for kids as they progress in their reading skills. Introduce a variety of genres so that later on, they can comprehend the various authors of classic books they read in school.
9. Choose Relatable Books

You can ask yourself, "is this book relevant to my child"? If your answer is yes, incorporating these books is a great strategy to ensure genuine engagement.
10. Set a Consistent Time for Reading
Reading before bedtime and nap time is excellent. However, finding those times to read may be more difficult as your child gets older. Set consistent times for reading when they are more awake. For example, maybe the first 30 minutes of getting home from school would be a good "awake time" to designate reading.
11. Choose Books with Favorite Characters
Children's books can be so cute and fun to read! But, when you introduce a book with your child's favorite characters, you will see a different level of engagement and interest in the story.
12. Read Books at Home that are Read at School
As a teacher, when I have a student who is struggling with a story at school, it is beneficial when parents help, at home, with those books covered at school. Child psychologists have long preached the benefits of working with your child on school work and spending time with them.
13. Create a Special, Comfy Spot for Reading
There are many amazing ideas for creating a particular reading spot for your child. As an adult, I love to curl up in a comfy spot with a good book. So why not make a particular spot for your child to encourage reading?
14. Have Your Child Summarize
Summarization is a fundamental comprehension strategy that allows kids to break down complex ideas from a story. When you finish a story, ask them questions about the different stages of that story to reinforce their learning.
15. Point to Each Word as you Read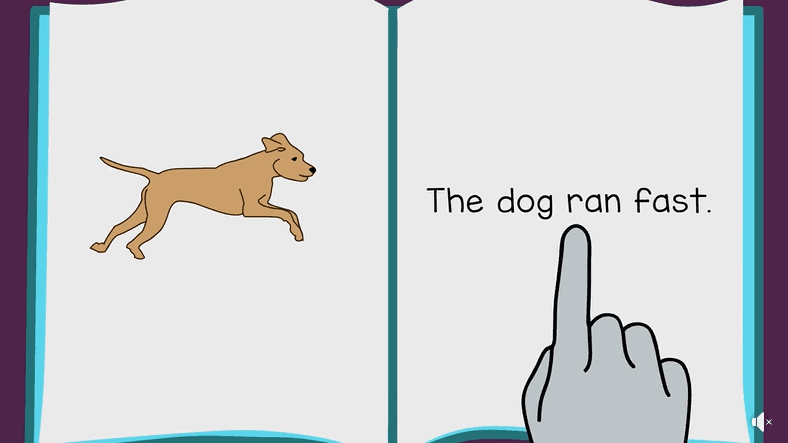 In my classes, I tell kids to use their "reading finger" as they read. Have them point to the word as they show intentional and active reading. This comprehension strategy also ensures that children sound out the words.
16. Make Voices for the Different Characters
I don't care if you are in 1st or 12th grade; listening to someone read a story without different voices or characteristics will quickly disinterest you. If you are reading to your child, be an animated reader to encourage genuine engagement!
17. I Read, We Read, You Read
Just like a basketball practice where you run the same drill repeatedly, reading is an art to be practiced. I use this strategy with my child as they learn to read. We choose a short story and I read it aloud for the first time. Then, we read it together the second, and then we get to the point where they read it all by themselves.
18. Have Someone Video Call for Story Time
If you have a grandparent or favorite aunt or uncle that lives far away, include them in your child's bedtime reading routine! This is such a fun way to read a story and your child will love it too.
19. Use Context or Picture Clues
Context clues in a story can be used in both wordless books and traditional stories. This form of reading comprehension gets used in the most elementary of ways.
20. Predict the Future
Last, but certainly not least, is having your child predict the story's ending based on what they have read to a certain point. This activity uses their background knowledge and reading comprehension skills to think critically about an ending to the story.