Squeezing stress balls releases tension and helps stop fidgeting and nervous energy. It can also provide sensory stimulation for kids. Making stress balls is also a great activity to channel creativity! Filling balloons with flour or glitter and transforming them into fun characters or magical glittery balls provides a sensory and entertaining experience. Here are 25 stimulating stress ball activities to try with your kids.
1. Rice Balls
Rice provides a neat texture for stress balls. Take a balloon and fill it with rice. Kids can decorate their stress balls with markers or you can use balloons with cute patterns. The sound and texture of the rice will soothe and relax anxious kiddos as they squeeze away.
Learn More: Life Family Fun
2. Cool Beans Stress Balls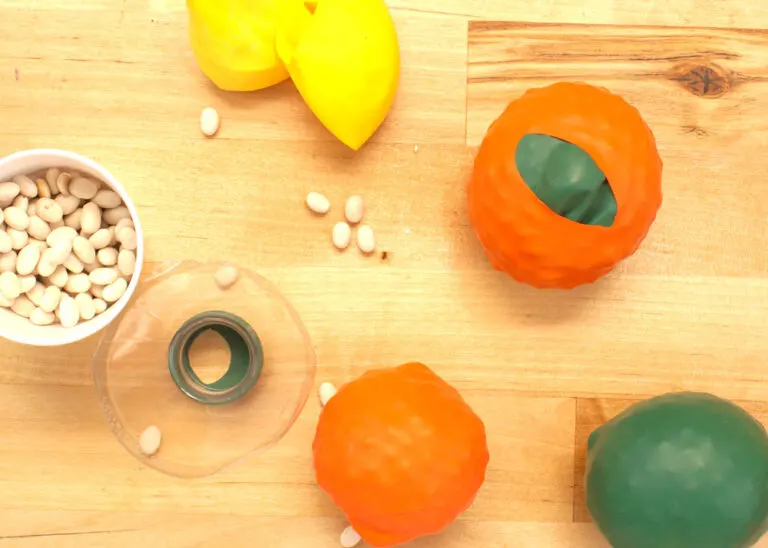 These lumpy bumpy stress balls are easy, low-mess crafts that kids can do at school or home. Fill a balloon full of beans and get ready for a bumpy, tactile sensation. Or, kids can play a game of bean bag toss!
Learn More: STL Motherhood
3. Oobleck Stress Balls
Kids relieve stress with science by blending cornstarch and water to create a gooey mixture called Oobleck. Add the Oobleck to a balloon. The unique texture creates an amazing stress ball experience. When pressure is applied Oobleck forms a solid but when pressure is removed, it melts back into a liquid.
Learn More: The Steam Lab
4. Funny Faces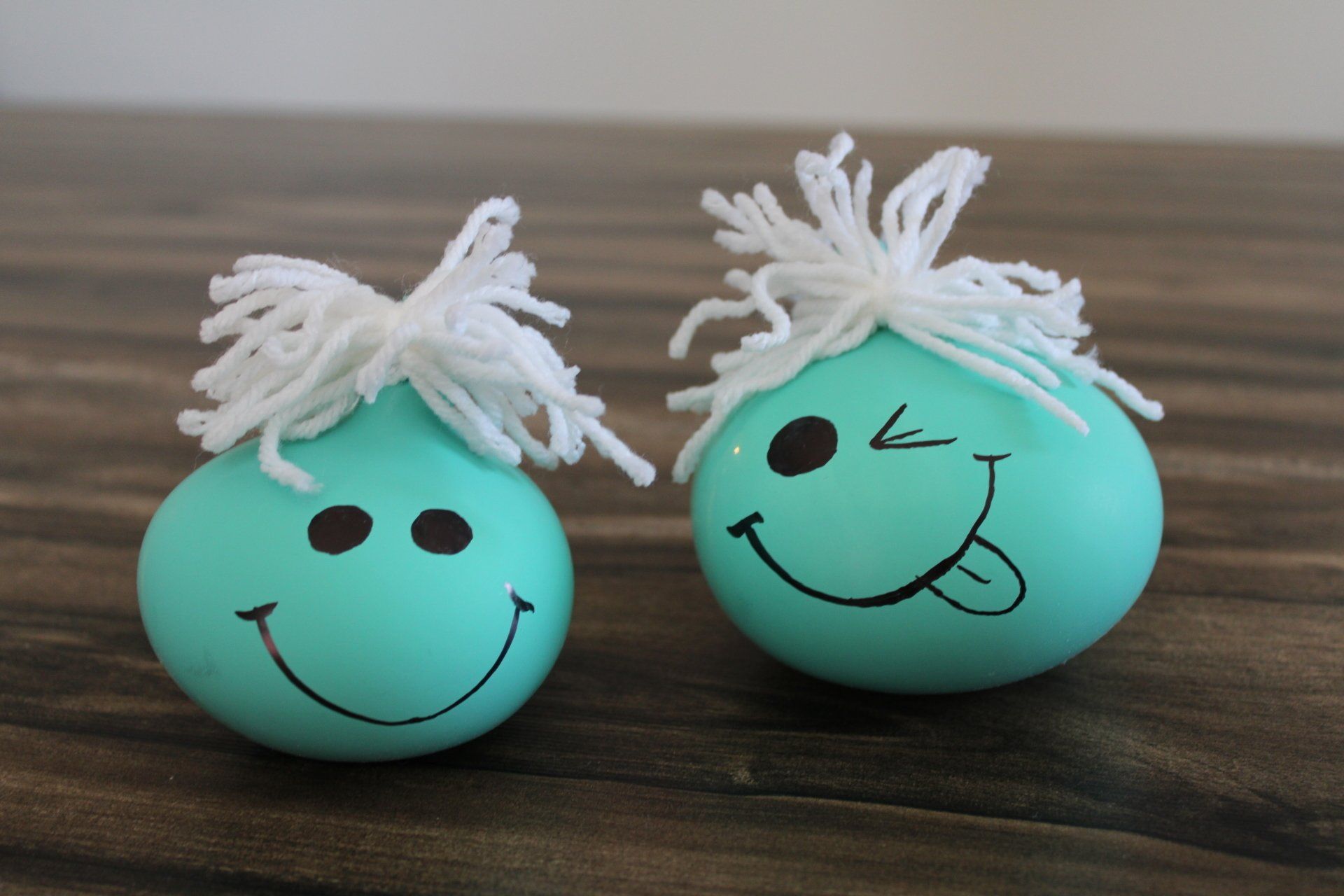 Kids can make funny-faced friends! Take a balloon and fill it with flour. With a marker, kids can draw a funny face on the balloon to give it personality and add yarn for hair. Kids can squeeze their buddies anytime they feel anxious.
Learn More: Tierra Encantada
5. My Emotion Stress Balls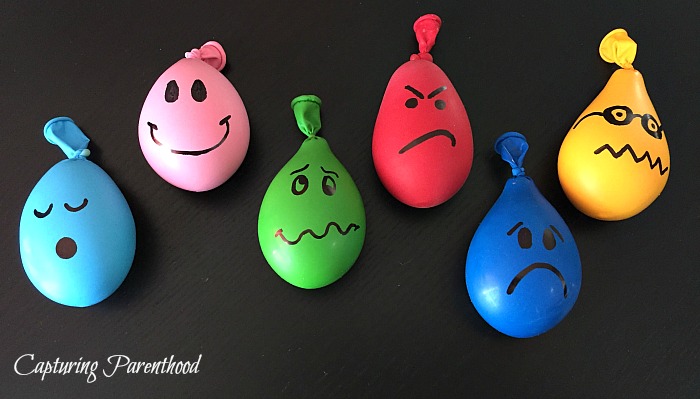 Kids can show you how they feel by squeezing an emotional stress ball. Balloons are filled with play dough and various emotions like happy, sleepy, or sad are drawn on the stress balls. These are wonderful for nonverbal kids.
Learn More: Capturing Parenthood
6. Homemade Dough Stress Balls
Have kids make homemade playdough to relieve boredom and stress. The dough is a simple recipe of flour, water, salt, and oil. Kids can fill balloons with the dough to make squeezable stress balls for stacking or tossing.
Learn More: This West Coast Mommy
7. Water Beads Stress Balls
Kids will love making this visually appealing and tactile-pleasing water bead stress ball. Purchase some Orbeez and let them sit in water overnight to become water beads. Kids can use a funnel to fill a clear balloon with brilliant Orbeez and then squeeze!
Learn More: Good Housekeeping
8. Mini Stress Balls
These mini stress balls are cute and portable. Kids will fill small balloons or a small section of a balloon with flour or dough and decorate with markers. The small size makes them perfect for class time squeezes.
Learn More: Instructables
9. Giant Slime Stress Ball
Kids will have a super-sized fun time making this giant slime stress ball! You'll need to purchase a Wubble Bubble and fill it with DIY slime made from Elmer's glue and shaving cream. Fill the Wubble with slime and wrap it in a large mesh to form smaller bubbles for squishy fun!
Learn More: Karina Garcia
10. Aroma Therapy Stress Balls
Kids can make a relaxing aroma stress ball to calm and relax them before bedtime. Simply add their favorite essential oil scent to the flour before adding it to the balloon.
Learn More: One Essential Community
11. Ninja Stress Balls
Kids will enjoy squeezing these cool ninja stress balls. You'll need two balloons. Fill one balloon with flour or play dough. Cut out a small rectangle section from the second balloon which is the face covering and will cover the first balloon. Kids can now draw their ninja's faces!
Learn More: Frugal Fun 4 Boys
12. Spooky Stress Balls
Kids can make squishy stress balls to spook the stress away. Fill balloons with flour and use a sharpie to draw pumpkins or freaky faces on the stress balls. Have kids make a bunch and give them away to trick-or-treaters!
Learn More: Mom Generations
13. Egg Hunt Stress Balls
Kids will make stress eggs and parents can hide them for an eggcellent hide-and-seek game! Simply fill colored or patterned balloons with rice, flour, or play dough to create colorful bunny-approved stress eggs.
Learn More: Courtney's Sweets
14. Holidays Stress Balls
Is it too cold to make a snowman? No problem! Kids can fill a balloon with flour or play dough and use markers or paint to decorate their stress ball Santa or snowman.
Learn More: Tammi Craft
15. Water Balloon Stress Balls
Here's a cool DIY stress ball! Take a colored balloon and cut pieces from it in various shapes. Take a clear balloon and fill it with glitter. Put the clear balloon into the colored balloon, fill it with water, and then squeeze it to make magic!
Learn More: Pinterest
16. Emoji Balls
Kids can reduce anxiety with these fun emoji-themed stress balls. Yellow balloons can be filled with flour or play dough. Kids can use markers to recreate their favorite emojis or make new emojis.
Learn More: Modern Mom Life
17. Apple of My Eye Balls
Kids can get ready for the new school year by making these adorable apple-shaped stress balls for friends or teachers. Fill a red balloon with flour to create an apple. Create green leaves with construction paper and attach them to the top of the balloon to complete the look.
Learn More: Alpha Mom
18. Squishy Stress Egg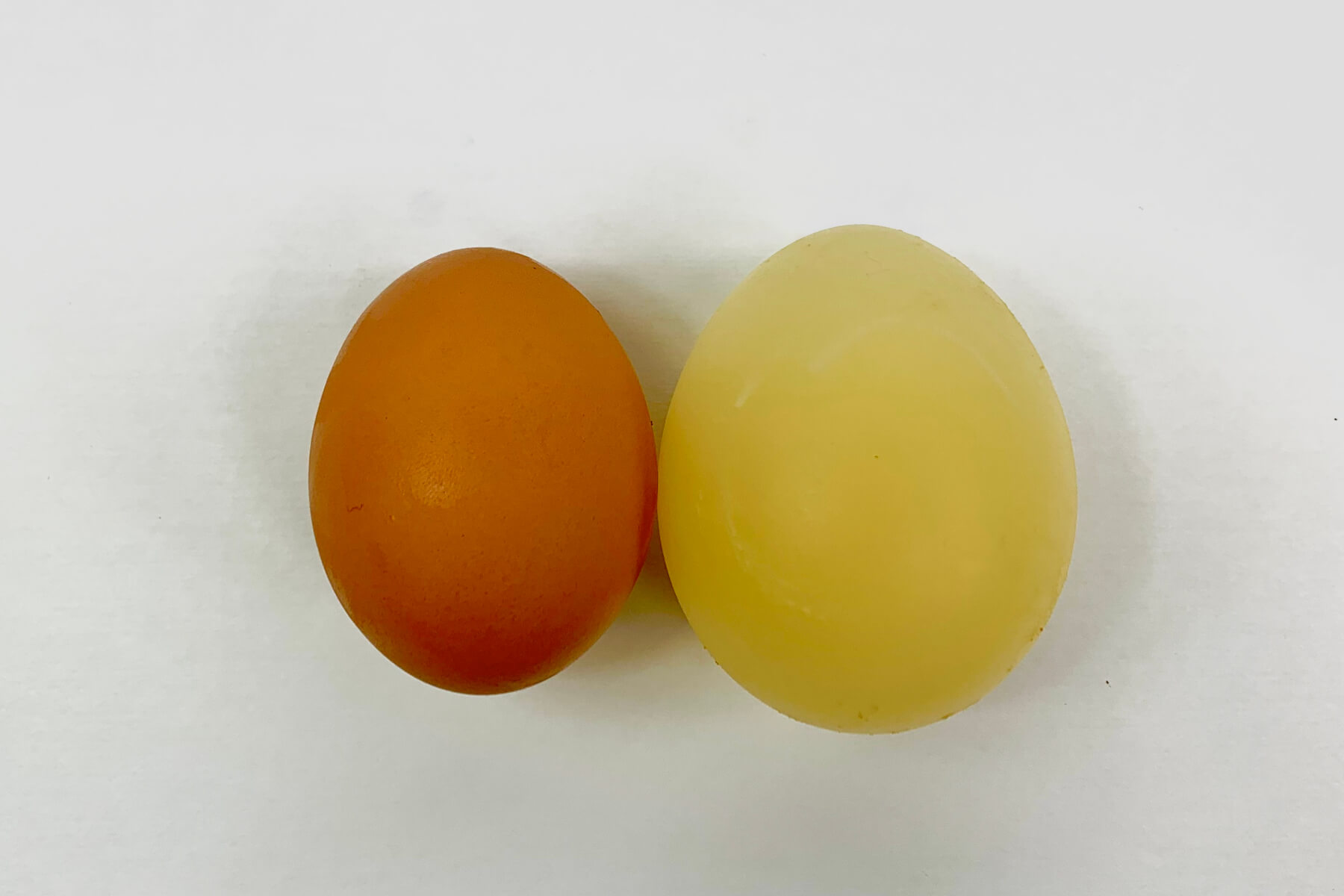 Kids can make a bouncy stress ball using a real egg! Let an egg sit in a glass of vinegar for two days. Then, rub the egg in your hands under lukewarm water until it looks almost clear. The egg can bounce no higher than an inch and be squeezed gently.
Learn More: Instructables
19. Glitter Stress Balls
Add dazzling heart-shaped glitter and clear glue to a clear balloon to create gorgeous glittery stress balls. Stress melts as your kids squeeze the balloon and watch the glittery show take place.
Learn More: Girl Crafts Boom
20. Color Changing Stress Balls
Kids will be amazed when their squeezable colored stress balls change colors! Fill balloons with a mixture of water, food coloring, and cornstarch. Choose primary colors for the food coloring and balloon so that when combined they will create a secondary color.
Learn More: Hands-on as We Grow
21. Sporty Stress Balls
These classroom-friendly stress balls are fun to play with and won't break windows! Mix 2 cups of baking soda with a 1/2 cup of hair conditioner. Add the mixture to balloons and use markers to create baseballs or tennis balls for indoor or outdoor games.
Learn More: We Are Teachers
22. De-Stressing with Stress Balls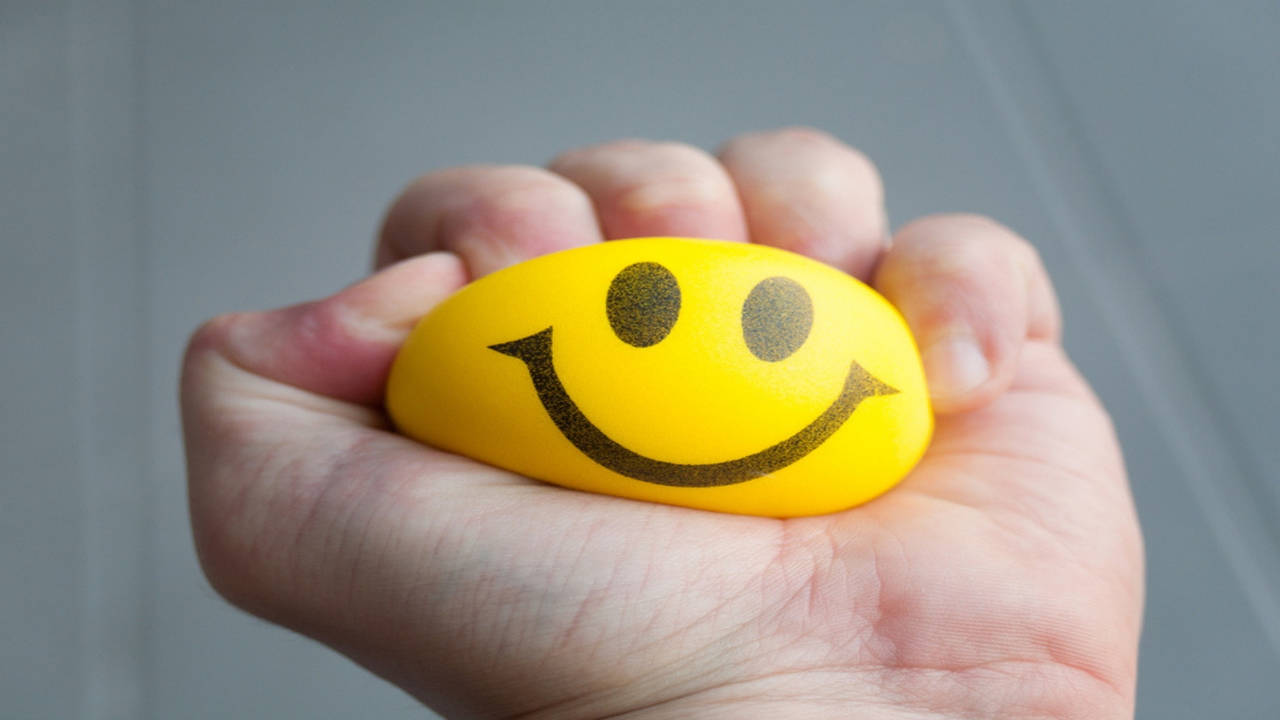 Simply squeezing a ball firmly can reduce stress and help strengthen kids' forearm and hand muscles. If kids are tired or bored they can use a stress ball to keep their hands occupied and minds at ease.
Learn More: Yogazeit
23. Silent Stress Ball Game
Promote nonverbal communication and support fine motor skills with this game. Kids are seated in a circle. Students must toss a stress ball to another student but the catcher cannot drop the ball or else they are eliminated from the game.
Learn More: We Are Teachers
24. Stress Ball Balance
Squeezing stress balls is fun but there are other stress ball benefits as well. Promote coordination by having students balance a stress ball on their head or another body part. Turn it into a game by playing Simon Says!
Learn More: Active For Life
25. Stress for Success
Here's a cool concentration activity. Kids will play in groups and be given a stress ball. Have the first person throw a ball to someone and remember who they threw it to since they will be asked to remember and continue the same pattern.
Learn More: Belmont Wellness