For young readers, Summer can go one of two ways: Either they can improve their reading abilities and be prepared for the next grade level, or they can regress and fall behind. In order to make sure that your elementary school students keep up with their reading throughout the Summer, it's important to offer plenty of engaging activities for them to enjoy all Summer long. Here are thirty of the best Summer reading activities that can help your child stay sharp throughout the Summer vacation!
1. Summer Reading Bingo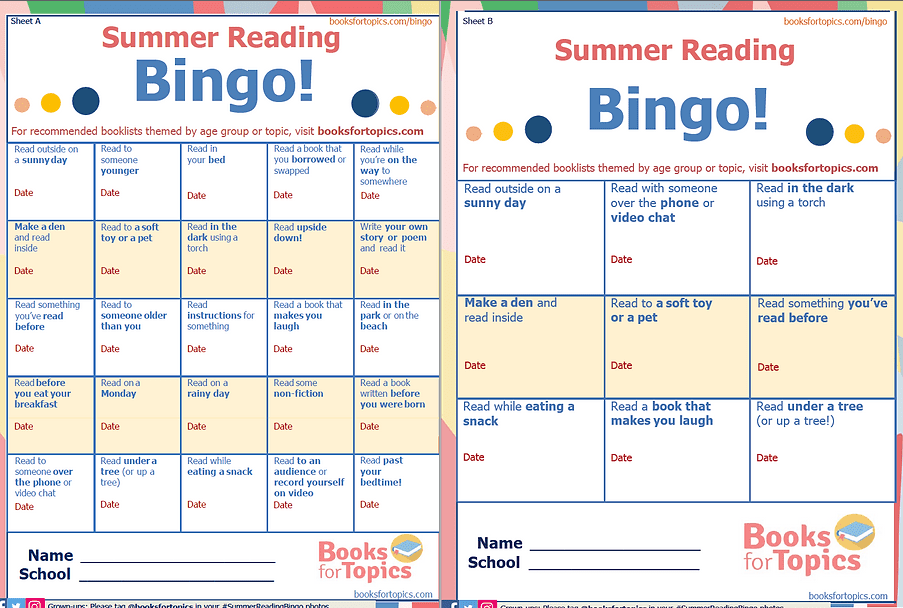 This is a great activity that allows kids to bring a sense of novelty and fun to all of their Summer reading adventures. It offers your child activities that are versatile and exciting for a wide range of ages; great for kids who are reading chapter books or even for young readers who still prefer picture books.
Learn More: Books For Topics
2. Reading Bucket List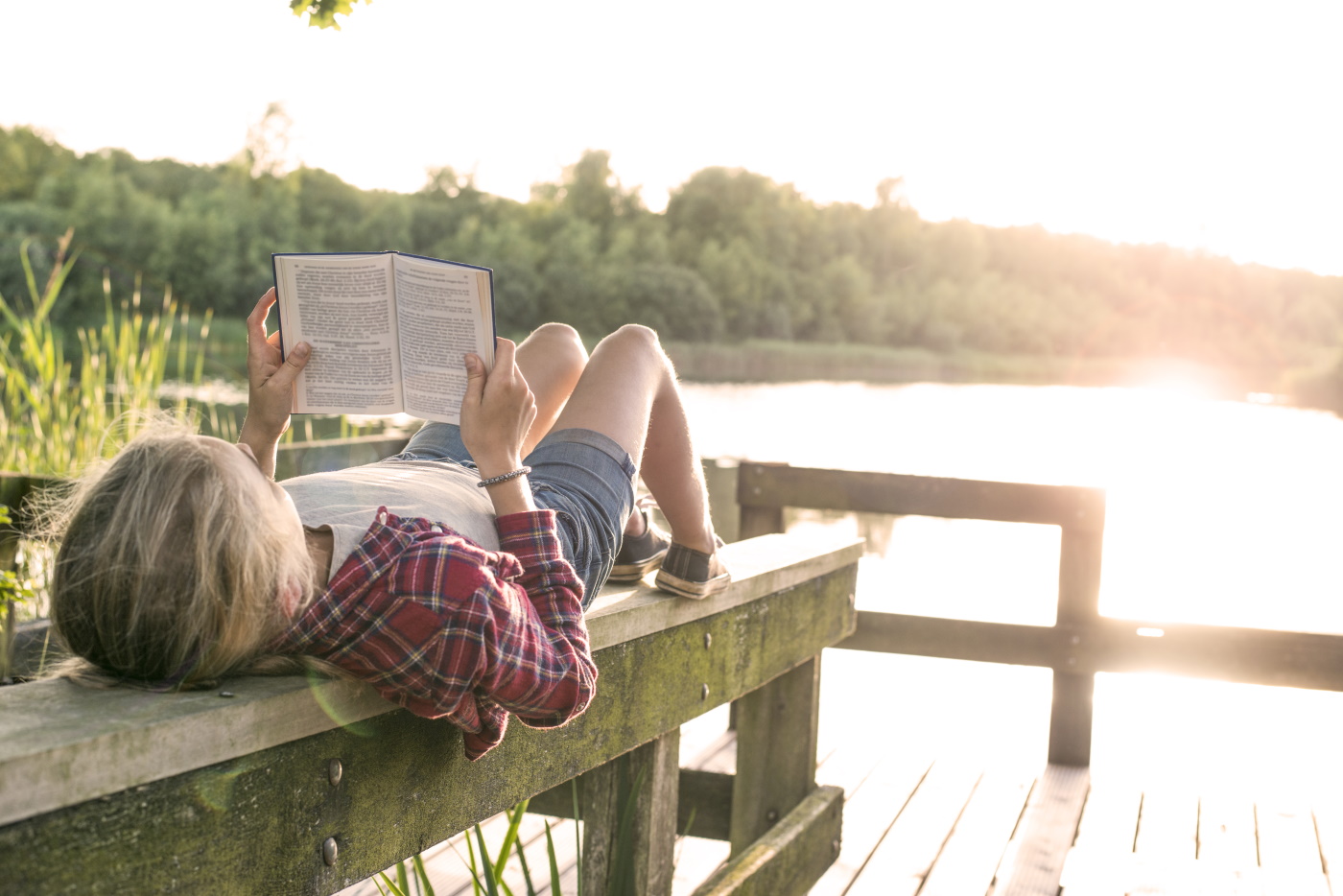 This is a fun list that brings together a lot of different elements of reading and presents them in an easy-to-follow manner. It includes some fun Summer titles and excellent books for children of all ages. These books and activities can help them grow both as readers and as little humans!
Learn More: Learning Through Literature
3. Summer Reading Calendar
You shouldn't go into the Summer without having this calendar displayed prominently in your home! It's the perfect decorative addition to your Summer holiday and a great way to keep the goal of Summer reading at the forefront of your family's mind. Simply print the calendar and follow along throughout the hot Summer months.
Learn More: Chuck E-Cheese
4. Family Dinner Book Club
There is real value in reading books and discussing them together as a family. This pack of activities and conversation starters is geared towards promoting family reading and discussions over the dinner table. It's a holistic way to include the whole family in the children's Summer reading goals and growth.
Learn More: Growing Book By Book
5. Reading in Different Places
If your kids are tired of staying inside to do their Summer reading assignments, then it is time to change up the reading location! There are so many different places to read about and read in. This list provides inspiration for more adventurous readers who aren't afraid to get a little messy while looking for the perfect reading spot.
Learn More: The Measured Mom
6. Ice Cream and Literacy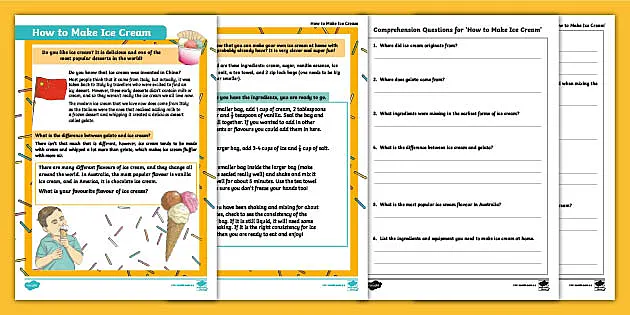 With these fun ice cream cone crafts, you can help your kids practice reading comprehension throughout the holiday. After all, Summertime is the perfect season for ice cream, and it just makes sense to combine two of the best Summer activities!
Learn More: Twinkl
7. Library Scavenger Hunt
Whether you're a family that loves to spend a lot of time at the local library or you're just getting interested in the library, this scavenger hunt is for you! It's a great way to get kids excited about choosing books to read for the Summer, and it's the perfect tool for getting them acquainted with all of the cool resources that are available at their local library.
Learn More: 123 Homeschool 4 Me
8. Keep a Book Log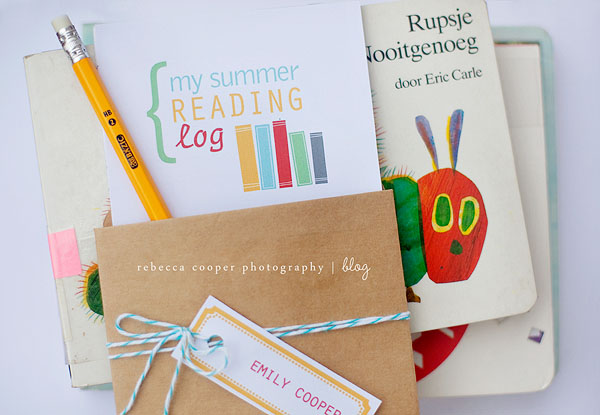 One of the easiest ways to track Summer reading progress is to simply keep a reading log. The reading log shows what your child is reading, how much they're reading, and what they're learning along the way. It's awesome to look back on all their progress at the end of the holiday and inspire them for the next one!
Learn More: Simple As That Blog
9. Special Summer Reading Currency
If your child needs a bit more motivation to read throughout the Summer, then play money could be a great tool. You can use these "book bucks" to help your kids see the value of reading. Just make sure that you have some special prizes on hand too!
Learn More: Amazon
10. Roll & Read Game
This game leaves all of the Summer reading fun up to chance! Based on the roll of a die, your kids will be prompted to complete different activities. They'll be faced with a variety of challenges that will keep things interesting throughout the whole Summer.
Learn More: Planning Playtime
11. Give Books as Gifts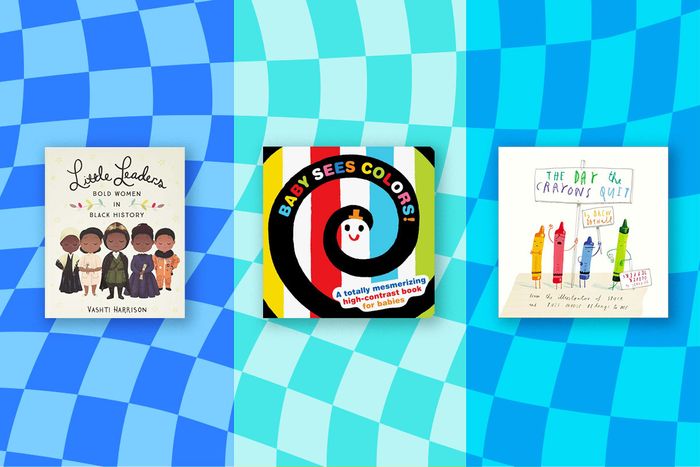 One of the best ways to encourage reading throughout the Summer is to make sure that kids have interesting books on hand. Here's a list of stimulating and encouraging children's books that make great gifts. Plus the gift of reading and learning is the best thing you can give to a child!
Learn More: NY Mag
12. Reading Challenge Bookmarks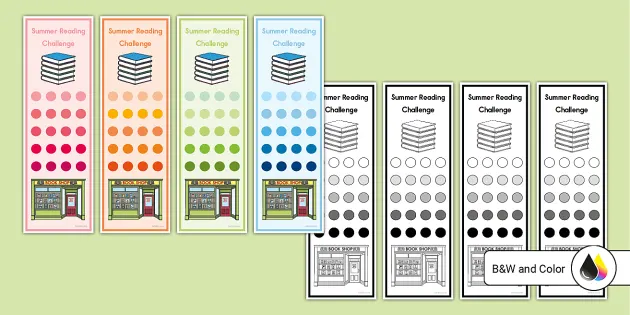 These little bookmarks are packed with big Summer reading challenge activities. Plus, since they're always inside the book, they're easy to have on hand. Kids won't forget the challenges and they'll be motivated to work consistently towards their Summer reading goals.
Learn More: Twinkl
13. Schedule a Reading "Date"
If you're a teacher who wants to keep your students interested in reading throughout the entire holiday, you can arrange book dates with your students. Simply invite them and their family to the classroom, local library, or bookshop to spend some time reading together. This will encourage the whole family to read throughout the summer break.
Learn More: Reader Pants
14. Reading Comprehension Cootie Catcher
This is a special twist on the classic cootie catcher game. Here, you can print and follow the instructions to make a tool for getting kids interested in Summer reading and related comprehension practice. It's great for tactile learners too.
Learn More: Teachers Pay Teachers
15. Family Read Aloud Time
Nothing beats reading books aloud with the family. Study after study has shown the importance and benefits of reading aloud with kids and offering them a safe space to practice their reading skills. If you don't do it already, it's time to start reading aloud as a family every single day!
Learn More: NCYI.org
16. Reading Photo Frame Challenge
With this activity, you can encourage kids to look back on all that they have read and learned about over the Summer. It's a great way to incorporate arts and crafts into the reading adventure.
Learn More: Pinterest
17. Summer Reading Journal
This is a printable reading journal that is specially designed for elementary school students. It brings together some prompts and encouraging messages that will help kids start a great reading habit over the Summer. Plus, they'll be able to keep up the habit throughout the whole year.
Learn More: Amazon
18. Write Your Own Book
A great way to encourage students to get into reading is to entice them with a book of their own. Kids love to make up stories, and you can leverage this love of creativity!
Learn More: Student Treasures
19. Level-Appropriate Book Reports
Book reports are a key part of research and academic life, and it's never too early to get your children reading and analyzing literature critically. Book reports are a great way to get children to reflect on what they're reading and understand the meaning in a broader context.
Learn More: Study.com
20. 20 Questions
If you're at a loss for what to discuss about books, here's a handy list of 20 questions that can get the conversation started. You can also use these questions as a game to guess and learn more about what your kids are reading during the Summer months.
Learn More: RM Archer
21. Destination Reading
If traveling is part of your Summer plans, then reading is a great way to get your kids excited about upcoming trips. Find books about the places you want to see during the Summer, and invite your kids to read up on the cool places that they'll visit.
Learn More: Kindred Media
22. Press Wildflowers in a Heavy Book
This one is not about reading per se, but it does involve some big, heavy books. Have your kids collect wildflowers at the beginning of the Summer, and press them in a heavy book between parchment paper. Then, enjoy your dried flowers throughout the cooler months.
Learn More: First Day Of Home
23. Phonics and Word Family Exercises
These are easy and effective activities to help your child remember phonics and basic reading skills when they're not at school during the Summer. The printable activities are great for families who want to support their kids outside the classroom.
Learn More: Proud To Be Primary
24. Scholastic Online Reading Challenge
This is a worldwide reading challenge that encourages kids to keep reading throughout the Summer. It connects kids from all over the world and their lots of perks and prizes that students can earn throughout their holiday.
Learn More: Scholastic
25. Map Your Summer Reading
What places are your kids reading about? Get a map, some pins, and some craft supplies, and make a record of all the cool places that they're visiting in the pages of their favorite Summer books. This is also a fun decor idea for a kid's bedroom or a classroom.
Learn More: KC Edventures
26. Printable Summer Reading Activity Packs
This has got to be one of the easiest Summer reading activities since you simply have to print it out and it's ready to go! This packet is full of reading comprehension and reflection activities that are perfect for elementary students.
Learn More: 3 Dinosaurs
27. Books-A-Million Summer Reading Program
The popular booksellers have a great Summer reading program that brings together motivation and excitement for young readers. They also have prizes and activities for students of all ages and stages, including live events in many locations around the country.
Learn More: Books A Million
28. Reading Fun in the Sun
This is the first of several units that feature reading comprehension activities. The units cover lots of different fun topics, and you can space out the activities throughout the whole Summer. Remember to check out all of the units on the website!
Learn More: 3 Dinosaurs
29. Phonics Throughout the Summer
These activities are geared toward students who will be away from the classroom throughout the Summer. It's a great way to keep kids focused and fresh through the holidays so that they don't struggle when they return to school in the Fall.
Learn More: Royal Baloo
30. Barnes and Noble Summer Reading Journal
This is a printable journal to help your children keep track of and reflect on all of the great books that they read through the Summer months. It's perfect for keeping up with your kids, and it offers great conversation starters, too!
Learn More: Barnes And Nobles