Whether we're talking about a birthday celebration, a valentine's day gathering, or simply a cute theme to inspire that special party feeling in your guests; sweet hearts are the perfect sugary decor for your afternoon tea table. These little candies and our overall "love" theme can be used for fun group games, kids' party favors, and tasty sweets and treats!
Check out our 21 tea party ideas, pick a few favorites, and invite your closest friends over for a delightful sweetheart party!
1. Heart-Shaped Cookie Pockets
Your guests will fall in love with these sweet party details, and they are so easy to make! Pick up some quality card stock, you can find heart design party printables online, and cut them into the shape of a big heart. See how to fold using the link!
Learn more: Michelle's Party Plan-It
Now here is an adorable idea for a valentine's day or kids' birthday party that will bring smiles to everyone's faces! These cute paper glasses are so easy to make you can even prep the supplies and have your party guests assemble them!
Learn more: The Beautiful Circus
Not only are these napkins right on theme for sweetheart table decor, but they can also be a fun activity to do during the party! Follow the tutorial to see how you can fold table napkins into colorful heart designs.
Learn more: Press Print Party!
4. Straw Toppers with Love
These simple crafts are just what your afternoon tea table needs. These straw topper paper hearts can be decorated with whatever supplies you have available, such as glitter, markers, stickers, and colorful construction paper.
Learn more: Typically Simple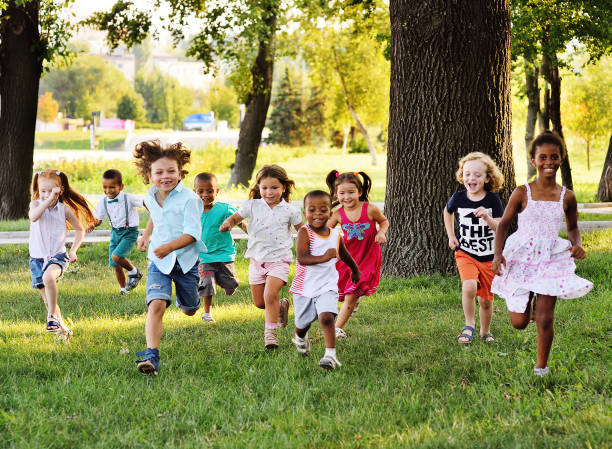 Since this is a tea party, it is only fitting to play some tea-related games! You can arrange this activity for a kids' party or an adults' party, and have prizes for the winners. Hide tea bags around the house or garden and have your guests try to find as many as possible (bonus if they can guess the type of tea by smell)!
Learn more: Fun Party Pop
This relay race is sure to get your little kiddos' hearts pounding! Split the kids into two teams and give each team a big (unbreakable) teapot and some small cups. The players must race around a course and fill up their teapots as fast as they can with their tiny cups.
Learn more: Ice Breaker Ideas
Make your own tea bag toss game with a cardboard box and a little artistic creativity. Draw a teacup or teapot on the box and cut a hole for your party guests to try and throw tea bags through.
Learn more: Ikat Bag
After everyone is full and settled down, it's time for some table games! Tea-inspired bingo is a fun way to get your guests in the mood to feel fancy and bring out a little competitive energy!
Learn more: The Hobby Lady
9. Shortbread Tea Bag Cookies
How cute are these?! And they taste delicious, your guests will want more than one "bag"! You can make your own shortbread cookies from scratch or buy some and form them into a bag shape, then dip them in chocolate, YUM!
Learn more: As Easy as Apple Pie
10. Sweet Heart Nature Crafts
This beautiful nature-inspired craft uses clay and flower petals to make a gorgeous ornament or keepsake. A precious sweetheart party idea for kids and adults they can take home and hang up to always feel the love!
Learn more: The Artful Parent
11. Cloud Dough Sweet Hearts
When planning parties for kids, it is important to have a variety of activities to keep them engaged and entertained. Cloud dough is a fun and expressive way for kids to create and interact with one another. For your little sweethearts, use cupcakes or sand molds.
Learn more: Preschool Mama
Now there are a few variations you can try for this fun party game. You can have 10-15 sweet heart candies with words on them flipped upside down and each player gets 5 seconds to flip and look at the candies. An exciting game that also boosts memory and brain power!
Learn more: Icebreaker Ideas
Another great idea inspired by your afternoon tea table. Use some quality card stock to print and cut out plates and cups, then write your guests' names on the cups. Blindfold each person and see if they can pin their cup onto the board in the correct place.
Learn more: Jenny Roberts
14. Sweet Heart and Chopstick Game
Time for some hands-on motor skills practice with this simple and sweet game for kids. Give each player a pair of chopsticks and a cup. Have a pile of sweetheart candies in the middle of the table and see how many each player can pick up and put in their cup before time runs out!
Learn more: Party Game Ideas
What's a tea party without a little sugar? Here is a colorful party idea your guests will melt over. Place some sugar cubes in a container and lets kids drop watercolor on top and see them change colors!
Learn more: Red Violet Studio
16. DIY Sweet Heart Tic Tac Toe
You can make your own edible tic tac toe game with just a few supplies! Graham crackers for the board, icing for the lines, and sweethearts for the pieces.
Learn more: Mama Cheaps
17. Estimating Candies Game
We've got sweetheart table decor that also doubles as a fun guessing game for your friends! Count and place sweethearts in a clear jar and have each person write down their estimation when they arrive.
Learn more: The Resourceful Mama
Help your party guests create their perfect confection with this delicious DIY cupcake decorating craft. You can provide a variety of sprinkles, icings, and other sweet toppings for a yummy and creative treat.
Learn more: Buzz Feed
19. DIY Giant Sweet Hearts
We love these little candies so much that we decided it was time to make a giant version! You can use tissue boxes or other cardboard to form the heart shape.
Learn more: Red Ted Art
20. Paper Teacup Stacking Game
Make your own DIY paper teacups or find some your kids can practice stacking and carrying in a fun and interactive tea party game! Make it a relay race with multiple cups and a timer for extra excitement and giggles.
Learn more: Red Ted Art
What can your guests spot around the room with this fun I Spy game specific for your next tea party? Great for kids and adults! Find a printable online.
Learn more: Live Laugh Rowe