The Covid-19 pandemic has changed the way we learn and work. With remote learning becoming the new norm, educators are constantly searching for new and engaging ways to keep their students interested and motivated. Synchronous activities, where students learn in real-time with their peers and teachers, are becoming increasingly popular as a way to create a sense of community and interactivity in virtual classrooms! Here are 24 synchronous activities that can make online learning more engaging for students!
1. Online Debates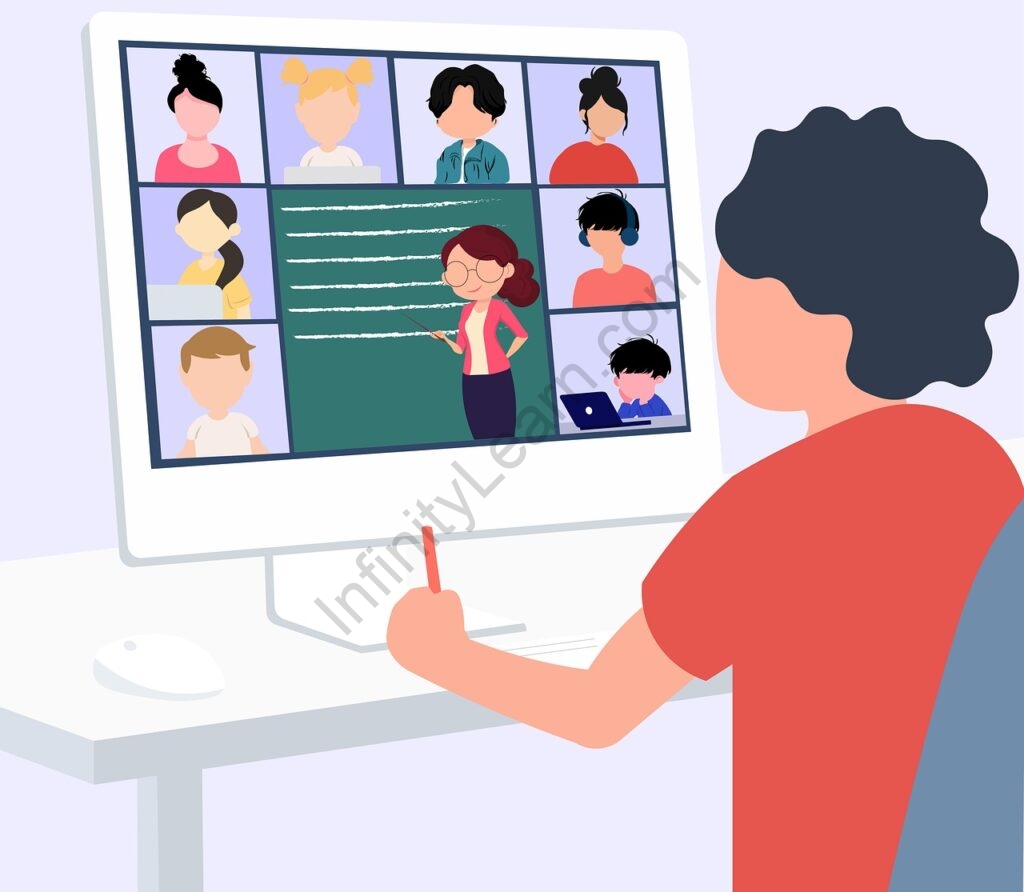 Online debates are a great way to develop critical thinking and communication skills among learners. Students can engage in lively discussions on relevant topics- taking turns presenting arguments and counterarguments. Debates can be hosted on various platforms, including video conferencing tools and online forums.
Learn More: Infinity Learn
2. Virtual Field Trips
Virtual field trips allow students to explore different locations and cultures without leaving their homes. Teachers can use various tools like virtual reality, Google Earth, and online tours to take students on a tour of museums, historical landmarks, and national parks. Students can learn about history, geography, and science while engaging with the material in an immersive way.
Learn More: Education to the Core
3. Live Q&A Sessions
Live Q&A sessions provide students with the opportunity to ask questions and clarify their understanding of the material. Teachers can schedule regular sessions where students can submit questions beforehand or ask them in real-time during the session.
Learn More: Rock Content
4. Collaborative Writing Sessions
This activity promotes teamwork, critical thinking, and communication skills. Collaborative writing sessions allow students to work together on writing assignments, brainstorm ideas, and get feedback in real-time. Teachers can use tools like Google Docs or Padlet to facilitate the collaboration process.
Learn More: Classrooms
5. Online Book Clubs
Online book clubs allow students to read and discuss books together in a virtual setting. Teachers can select books that align with the curriculum or that appeal to students' interests. Students can then discuss the books in real-time using tools like discussion forums or video conferencing software.
Learn More: RD
6. Virtual Science Experiments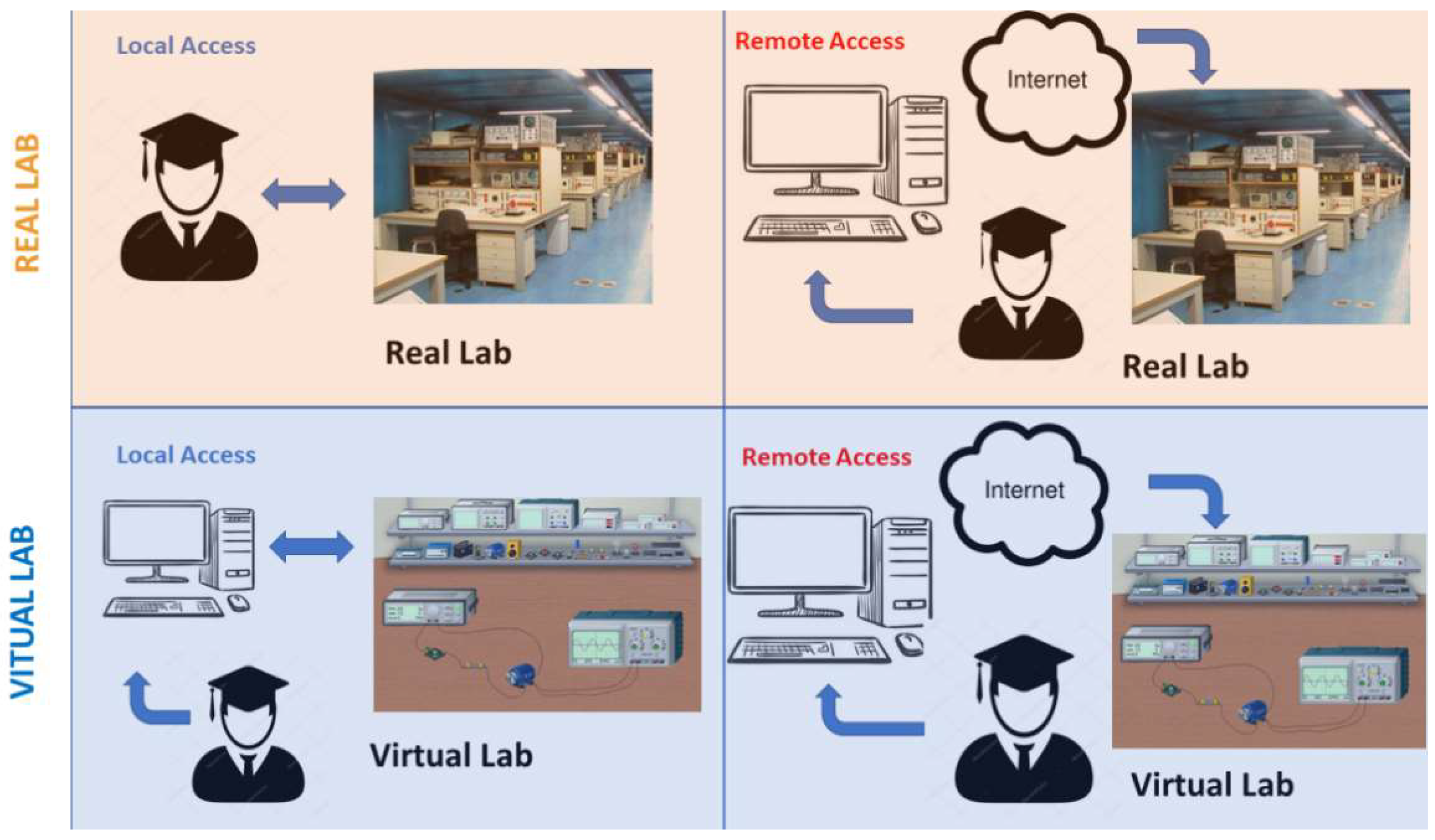 Virtual science experiments allow students to conduct experiments in a virtual lab; simulating real-world scenarios. Teachers can use tools like Labster or PhET simulations to provide students with hands-on experience in a safe and controlled environment.
Learn More: Nature
7. Group Brainstorming Sessions
Group brainstorming sessions allow students to generate ideas together on a particular topic or project. Teachers can use tools like Mural or Stormboard to facilitate these processes before learners get on with individual work.
Learn More: Concept Board
8. Online Simulations
Online simulations provide students with the opportunity to experience real-world scenarios in a virtual setting. Teachers can use tools like SimCity or Econland to simulate business and economic scenarios, while medical schools can use virtual patient simulations to simulate medical situations.
Learn More: Talentlms
9. Role-Playing Exercises
Role-playing exercises allow students to act out scenarios and practice different communication and problem-solving skills. Teachers can use tools like Flipgrid or Edpuzzle to facilitate the role-playing process.
Learn More: Realityworks, Inc.
10. Language Conversation Groups
Language conversation groups allow students to practice speaking and listening skills with their peers and other native speakers. Teachers can use tools like Zoom or Skype to facilitate the process and promote language acquisition, cultural awareness, and communication skills.
Learn More: Denver Library
11. Interactive Quizzes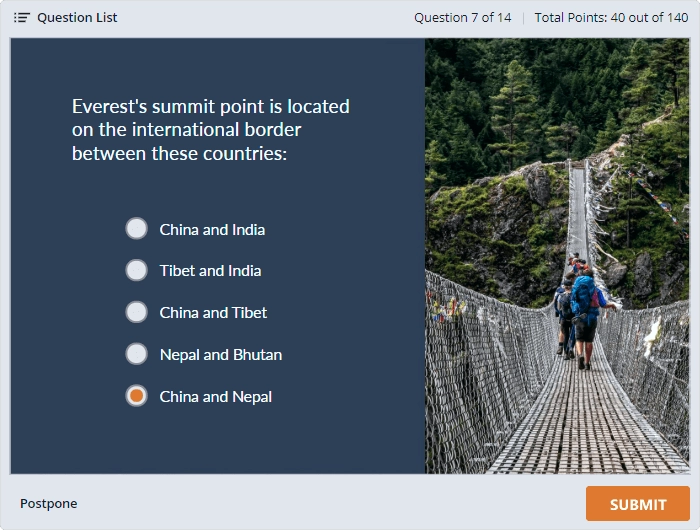 Interactive quizzes allow students to test their knowledge and understanding of the material in a fun and engaging way. Teachers can use tools like Kahoot or Quizlet to create quizzes that align with the curriculum or that appeal to students' interests. Quizzes can even be used before a unit to assess what prior knowledge the students have on a particular subject.
Learn More: Spring Solutions
12. Online Coding Challenges
Online coding challenges allow students to practice their coding skills and compete with their peers in a virtual environment. Teachers can use tools like Codecademy or HackerRank to facilitate these tasks and challenge their learner's problem-solving skills!
Learn More: Coding Hero
13. Online Math Games
Get your students to play online math games to improve their math skills. These games offer a fun and interactive way to learn math concepts, including addition, subtraction, multiplication, division, and more. These games will help learners build confidence in math and develop a love for interactive learning!
Learn More: Turtle Diary
14. Digital Storytelling Workshops
Learners can join online digital storytelling workshops to learn how to create compelling stories using digital tools. These workshops can help them improve their writing skills, creativity, and storytelling techniques. You can find many free and paid workshops that cater to different interests and skill levels.
Learn More: Story Center
15. Online Open-mic Nights
Pupils can participate in online open-mic nights to showcase their talents and connect with other performers. You can find various platforms that host virtual open-mic nights, including poetry, music, comedy, and more.
Learn More: Music Industry How to
16. Live Music Performances
Students can attend live virtual music performances to experience the thrill of a concert from the comfort of their homes. Many artists and venues have started streaming live music performances; allowing you to enjoy your favorite music and discover new artists.
Learn More: Oton Technology
17. Virtual Art Exhibitions
Invite students to explore virtual art exhibitions to discover and appreciate art from different parts of the world. Many museums and galleries have created virtual exhibitions that showcase their collections and provide a unique viewing experience.
Learn More: Glitter Meets Glue
18. Group Project Presentations
Collaborating on synchronous group presentations can help your students develop teamwork and good presentation skills. Task learners to collaborate with their peers and present group projects through online presentations.
Learn More: E-Learning Industry
19. Online Escape Rooms
Invite learners to solve puzzles and clues with their friends through online escape rooms. These virtual escape rooms offer an immersive experience and can help students improve their problem-solving and critical-thinking abilities.
Learn More: Snack Nation
20. Interactive Case Studies
Prompt students to participate in interactive case studies that simulate real-life scenarios and require critical thinking and problem-solving. These case studies can be found in many online courses and can help students learn practical skills and apply theoretical concepts.
Learn More: E-Learning Industry
21. Virtual Guest Speaker Sessions
Encourage your students to attend virtual guest speaker sessions to learn from industry experts and thought leaders. From these sessions, learners will be exposed to a variety of insights and perspectives that can enhance their learning and personal development.
Learn More: Faculty Focus
22. Group Problem-solving Sessions
Collaborate with a group of individuals to solve complex problems through group problem-solving sessions. These sessions can help learners develop teamwork, communication, and problem-solving skills while working on a challenging task.
Learn More: Valamis
23. Online Debate Tournaments
Learners can participate in online debate tournaments to improve their critical thinking, research, and public speaking skills. These tournaments can be found in many universities and offer a competitive and intellectually stimulating experience.
Learn More: Business Insider
24. Interactive Drama Workshops
Encourage students to join online, interactive drama workshops to explore and improve their performance skills. These workshops will develop their creativity, communication, and confidence!
Learn More: Emerge Global