If used as part of a kid's regular school routine, synonym activities may be an entertaining and effective tool to improve a student's language skills and vocabulary. Activities like "Synonym Bingo", "Synonym Tic-Tac-Toe", and "Synonym Dominoes" may help boost brain power and provide a fresh perspective on language study. Engage your learners in a few of our top synonym activities to develop their language abilities and encourage a lifelong love of learning.
1. Synonym Charades
The rules of this version of charades are similar to those of the original, except players act out a synonym instead of acting out the word on the card. Kids' vocabulary and general language abilities benefit from this.
Learn More: Pinterest
2. Synonym Bingo
Playing a game of "synonym bingo" is a fun approach for kids to learn new words and their synonyms. Participants cross off words that describe each other rather than numbers. Whether you're playing alone or with a group, this game is fun for everyone.
Learn More: Neal's Notebook
3. Synonym Memory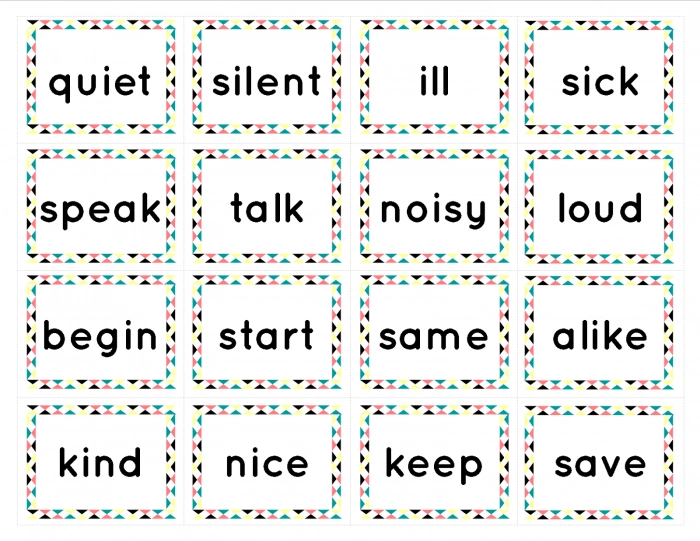 To play the synonym memory game, create a deck of cards with images on one side and their corresponding synonyms on the other. This game uses activity cards to help reinforce learning and memory retention.
Learn More: Pinterest
4. Synonym Matching
When playing this game, students must aim to pair image cards with their matching synonym cards. It's a great resource for expanding learners' vocabulary and teaching them to read.
Learn More: Kristi Bailey
5. Synonym Roll and Cover
During a synonym roll and cover game, players must roll a die to choose which synonym will be used to conceal an image. Preschoolers will work on their arithmetic and language skills whilst engaged in this fun game.
Learn More: Lauren Brown
6. Synonym Flashcards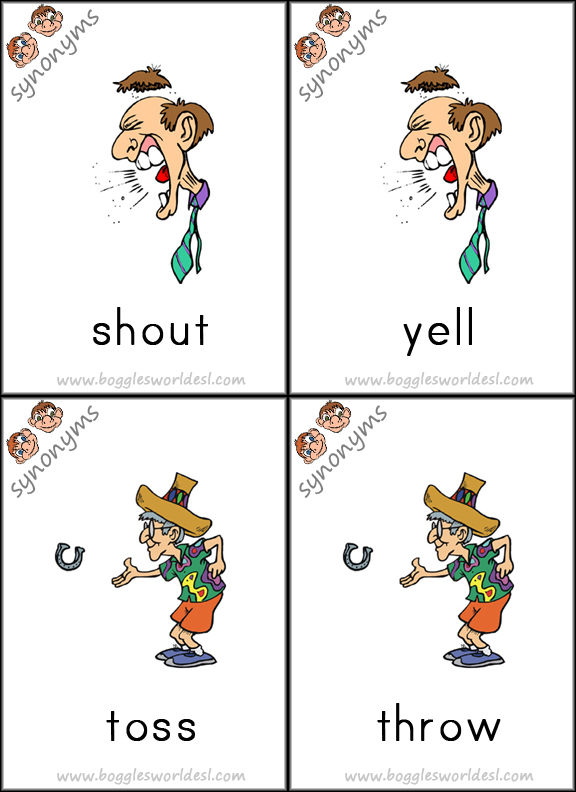 Preschoolers may benefit from learning new words and expanding their vocabularies with the use of flashcards containing words and their synonyms. They're cheap, simple, and versatile enough to utilize in many different situations.
Learn More: Pinterest
7. Synonym I-Spy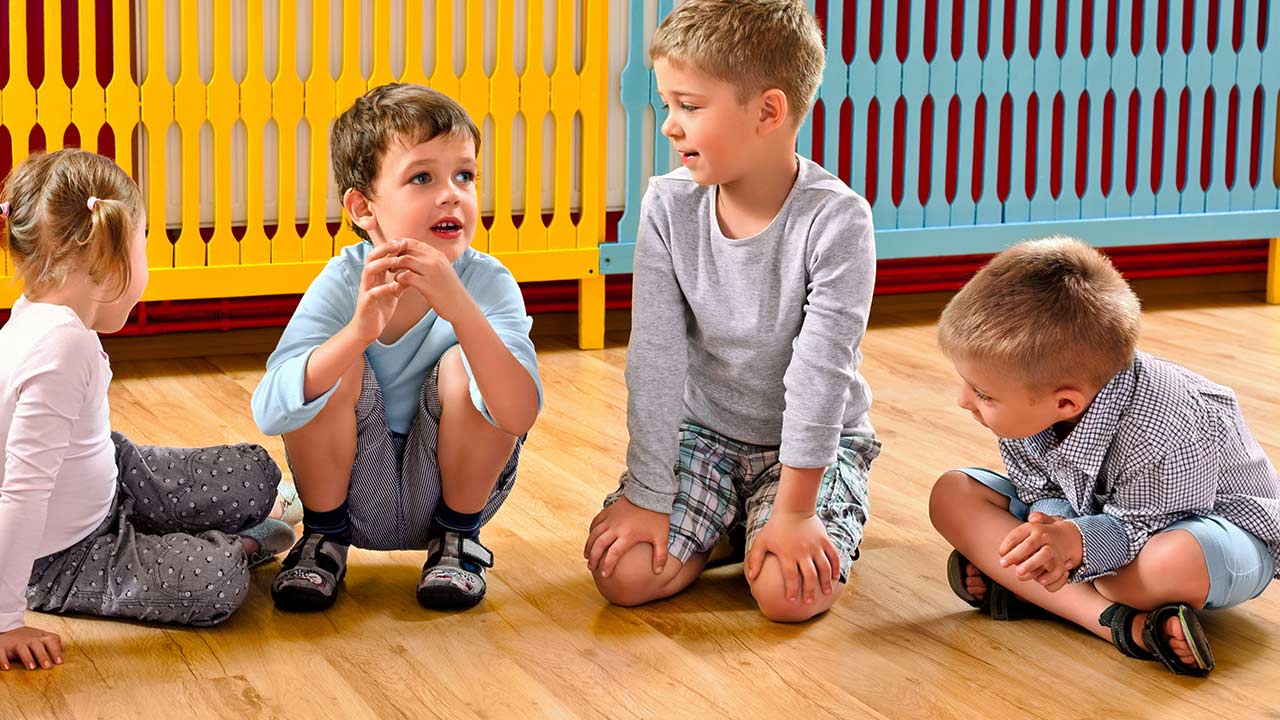 Preschoolers may play "Synonym I-Spy" to practice finding words that are similar to those that they've already learned. Thanks to this, they may expand their vocabulary in an exciting way!
Learn More: Pinterest
8. Synonym Go-Fish
It's called synonym go-fish because players ask for synonyms of various phrases instead of asking for specific numbers. Have fun while sharpening your linguistic and memorization abilities.
Learn More: Pinterest
9. Synonym Sort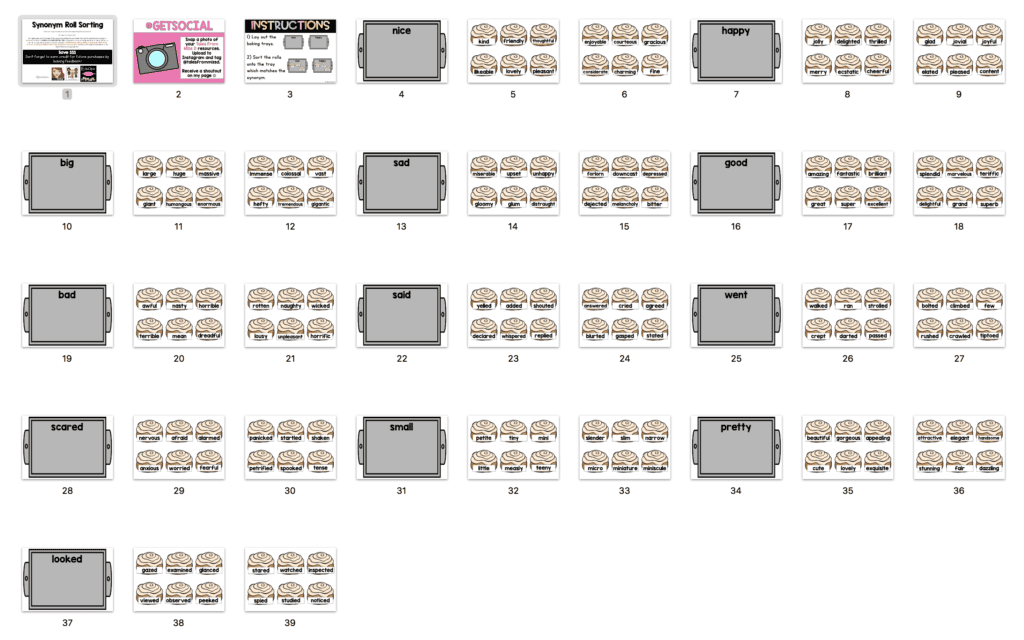 Preschoolers may learn about synonyms while playing a "Synonym Sort" using image cards and associated synonym cards. Thanks to this exercise, words are learned and retained easily!
Learn More: Pinterest
10. Synonym Hopscotch
Players in a synonym hopscotch game must avoid stepping on numbered squares in favor of ones with synonyms of various nouns. Exercises like this are great for developing motor and verbal abilities as this activity involves vigorous action.
Learn More: Pinterest
11. Synonym Spin and Speak
The object of this game is to replace the word on the spinning wheel with a synonym. The kids' vocabulary will grow, and their communication abilities will improve thanks to this game.
Learn More: Kahkashan Art
12. Synonym Tic-Tac-Toe
Instead of using Xs and Os, participants in a game of synonym tic-tac-toe cross out words that are synonyms of each other; meaning that they have provided a correct answer. Preschoolers may improve their linguistic and strategic thinking abilities with this game.
Learn More: Pinterest
13. Synonym Musical Chairs
In this variant of musical chairs, players circulate among seats labeled with synonyms of various nouns rather than numbers. When the music ends, they must sit on a chair labeled with the appropriate synonym. As a bonus, this exercise also boosts vocabulary and motor abilities.
Learn More: Pinterest
14. Synonym Scavenger Hunt
A popular game to play with kids is a synonym scavenger hunt. During this exercise, items are hidden around the house or classroom, and the kids must then use a list of synonyms to find them. Participating in such adventure-based activities greatly increases one's vocabulary and capacity for both analysis and problem-solving.
Learn More: Celeste Caso
15. Synonym Dominoes Activity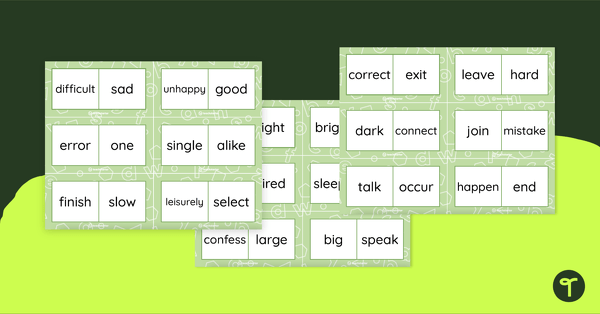 To play synonym dominoes, you and your partner must devise a set of dominoes where each side presents a different synonym for the same word. A kid is then asked to pair a word with its synonym.
Learn More: Teach Starter
16. Synonym Puzzle
Make a collection of word-and-synonym puzzles to test your student's knowledge of the relationship between the words. To finish the puzzle, learners must pair each word with its closest synonym.
Learn More: Junior Learning
17. Guess The Synonym
This game encourages kids to critically think about the text and make educated guesses about what words could be synonyms for others. Parents may pose a sentence or phrase and ask their kids to identify a word's synonym.
Learn More: Quizeldore
18. Synonym Round Robin
In the synonym round robin, kids sit in a circle and take turns saying a word. The next person in the circle must say a synonym for the previous word, and the game continues until everyone has had a turn. This activity encourages students to think creatively and expand their vocabulary.
Learn More: Classroom Synonym
19. Synonym Spelling Bee
Learners will compete in a synonym spelling bee. If they spell the word correctly, they are then asked to provide a synonym for that word. This activity challenges students to spell words and think about the meanings thereof.
Learn More: Pinterest
20. Synonym Treasure Hunt
This is a physical activity where activity directors hide cards with synonyms for students to find. The activity encourages students to use critical thinking and their knowledge of synonyms while having fun. The first team or student to find all the cards wins the game!
Learn More: Pinterest
21. Synonym Collage
An educational activity where students create a collage using words and pictures that represent synonyms. It encourages students to employ creative, visual thinking while building their understanding of words and expanding their vocabulary. The finished collages may be displayed in the classroom to create a fun and engaging learning environment.
Learn More: Pinterest
22. Synonym Relay Race
Teachers divide students into teams and give them a list of words. One student from each team races to find a synonym for a word and then tags the next student to do the same. This activity encourages teamwork, quick thinking, the additional practice of synonyms, and vocabulary building.
Learn More: Pinterest
23. Synonym Story Starters
Teachers give students a list of sentence starters and ask them to complete each sentence with a synonym. This activity challenges students to think creatively and use their knowledge of synonyms to build interesting and descriptive sentences. The completed stories may then be shared with the class.
Learn More: Scholastic
24. Synonym Word Association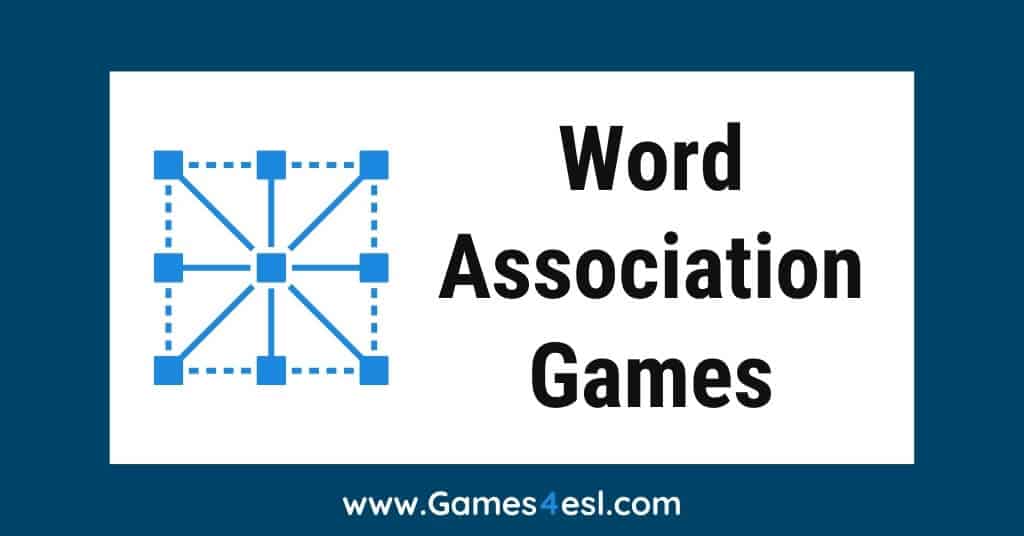 Activity directors give students a word and ask them to develop as many synonyms and associated words as possible. This activity encourages students to expand their vocabulary and think creatively about related words. It can also be used as a warm-up activity to engage students and challenge them to think about language.
Learn More: Pinterest
25. Synonym Wall
Teachers and students can collaboratively create a bulletin board or wall display with synonyms for commonly used words. It provides students with a visual reference for related words and can be used as a tool for vocabulary building. It also creates an engaging and interactive learning environment for the students.
Learn More: Pinterest