Every kid has their own strengths and is proud of what they do well. A talent show is a perfect opportunity for them to showcase their fun talent in front of family and friends or classmates for public recognition and a little praise. Whether it is a dance routine to upbeat music, yo-yo tricks, or artistic creativity, every talent can be appreciated. Check out this list of ideas for 30 entertaining talent show acts for kids!
1. Magic Tricks
Let your little magician pull out a few dazzling ideas from their arsenal of tricks and amaze the crowd. Pair a funny outfit with some cheerful music and let them take the stage with 3-4 manageable tricks.
Learn More: Mom Junction
2. Be an Actor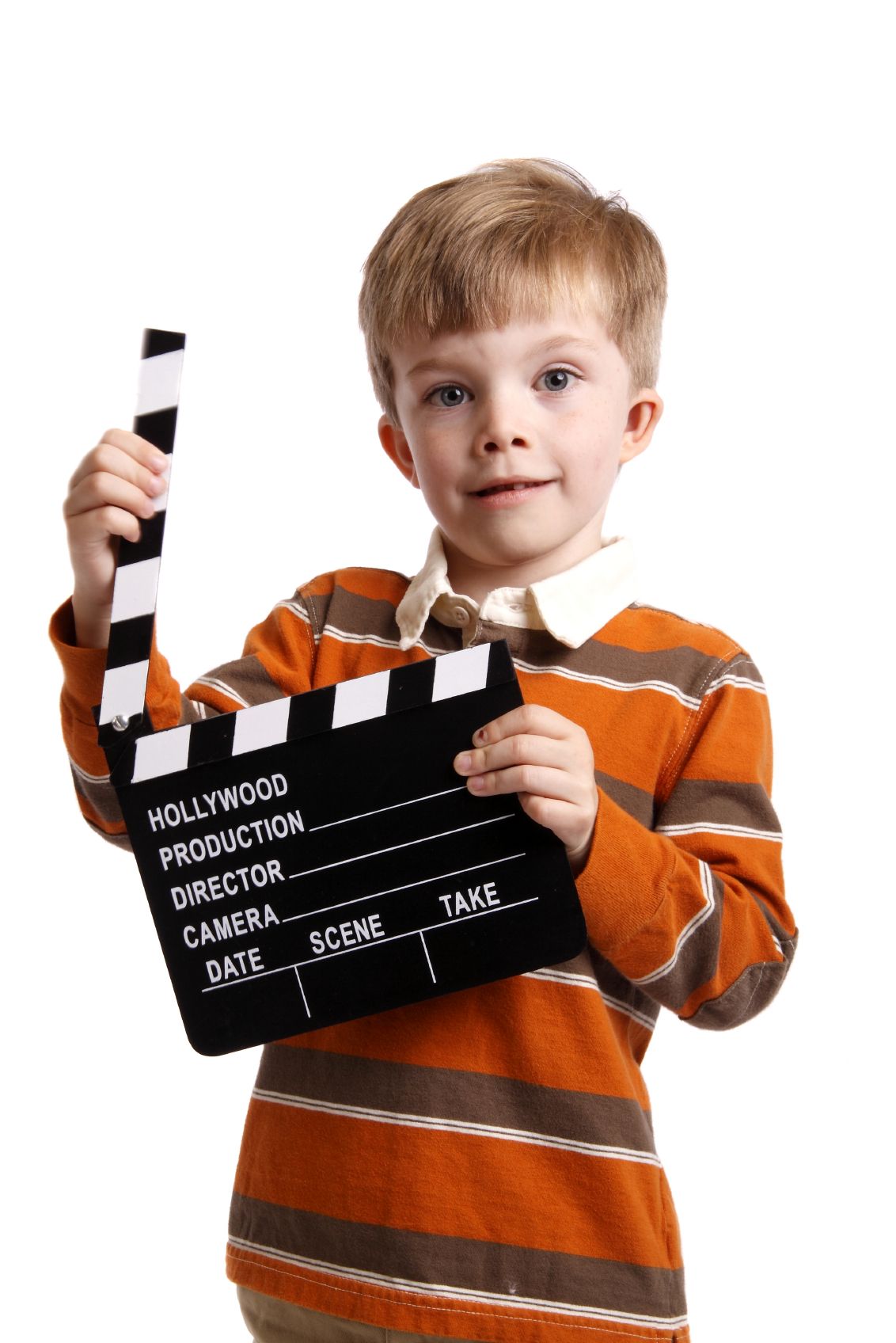 For those who love the stage, they may opt for a different role, in the form of acting. This classic talent can be showcased in a classical choice of a familiar reenactment that will be recognized from the big screen or a play.
Learn More: Kid's Top Hollywood Acting Coach
3. Dance
A little bit of choreography is sure to get the crowd moving! Students could choose from a ballet dance routine, fun dance moves, or an impromptu dance-off between students. Be sure to include some dancing in your talent show, but also be sure to put on a peppy song!
Learn More: Hobby Lark
4. Jump Rope
Jumping rope is an underappreciated talent! Jumping rope can involve creating a whole routine to a popular song or just incorporating some amazing tricks into their jumping. There are plenty of fun ideas that could go into creating a three-minute act.
Learn More: Little Rock Mamas
5. Sing
What is a talent show without some singing, right? Students can sing a song by heart or do a karaoke face-off! Have the student dress the part and rehearse their song choice and they'll be ready to share their amazing talent with an audience.
Learn More: Little Rock Mamas
6. Perform a Circus Act
A circus is a fun event that we don't see much anymore. Have students explore the options of performing a circus act for a change of pace. They could even work together to do a group performance. Be sure to include outfits that match the theme.
Learn More: Meri Meri
7. Cooking
This is a twist on traditional options for a talent show event. Cooking can be a fun pastime and beautiful work of art. Students can enter the talent show with a specific recipe and bring samples for everyone to indulge in while enjoying their talent in a different way.
Learn More: Meri Meri
8. Make Some Music
Some kids enjoy playing instruments alone, but others enjoy playing instruments with other kids and forming their own little bands. Let students take the stage for some fun sing-a-long songs or something original from their band.
Learn More: Music Industry How To
9. Create a Skit
Creating a skit and then performing it is different than just putting on a play. When kids take an interest in writing the script and plot of a skit, they take ownership in a different way and become more invested in seeing it through and making it successful.
Learn More: Madly Odd
10. Recite a Poem
For children who may have stage fright to conquer or for children who already love the stage, reciting a poem is a great idea for the talent show. Whether they memorize it or read it directly form the paper, a poem will provide some rhyme and rhythm and make reciting a written piece a bit easier.
Learn More: Imagination Soup
11. Put on a Play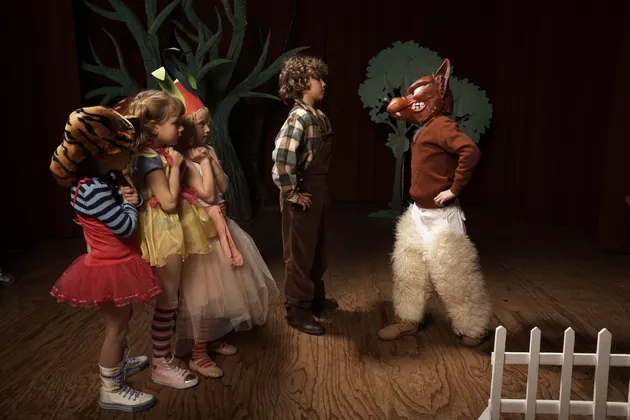 Most children enjoy dressing up and acting in different roles. Let them reenact a fairy tale- giving students different roles and including dancing and singing if possible to add some other components. Get learners involved in making their very own decorations and backdrops.
Learn More: eHow
12. Lip Sync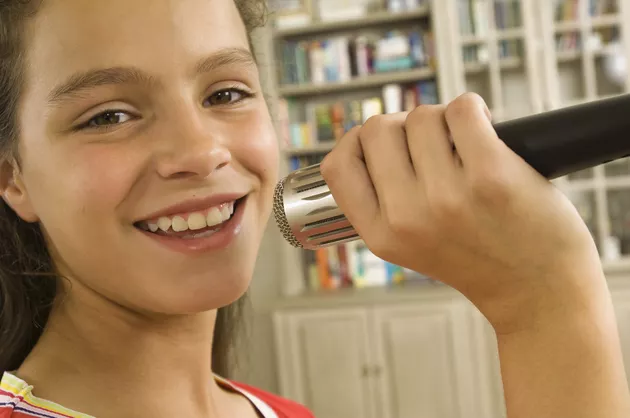 Having a lip sync battle can be fun for students are shy. If a child wants to sing, but doesn't feel comfortable and confident yet, lip syncing may be a good option. Have them pick a song and practice well so they are able to make it through the song without letting the audience know it was a lip sync.
Learn More: eHow
13. Puppet Show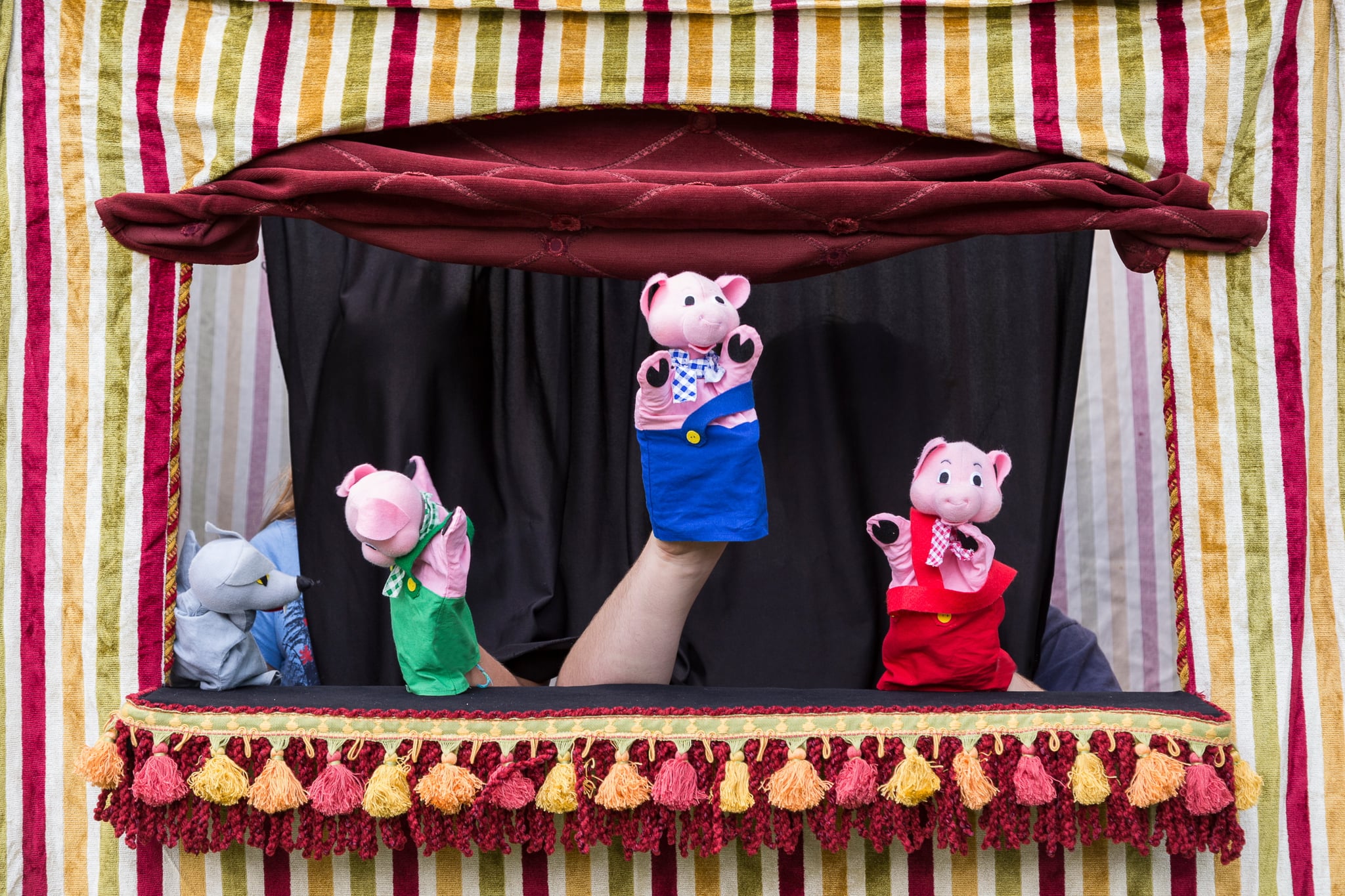 Cute puppets and a makeshift backdrop can be a great addition to a talent show. This is another perfect idea for kids who may be shy and not ready to take the stage. They can be silly and have fun with the voices of the puppets and even create their own puppets.
Learn More: Sippy Cup Mom
14. Painting
Little artists can be great inclusions in talent shows as well! Have the artist do a piece on the stage or bring the completed piece and tell the audience about it.
Learn More: Sippy Cup Mom
15. Got Jokes?
Do you have a little comedian in the family? This clever talent is sure to catch all the laughs and giggles from the audience. Let your child practice telling different types of jokes to deliver to the audience.
Learn More: Frugal Fun 4 Boys
16. Ventriloquist
This is quite a unique talent, but a ventriloquist act can be a very interesting act to include in your talent show. You can use a puppet stage or just have a stool and microphone. Some kids can do an amazingly good job with this!
Learn More: Pageant Planet
17. Mime Skit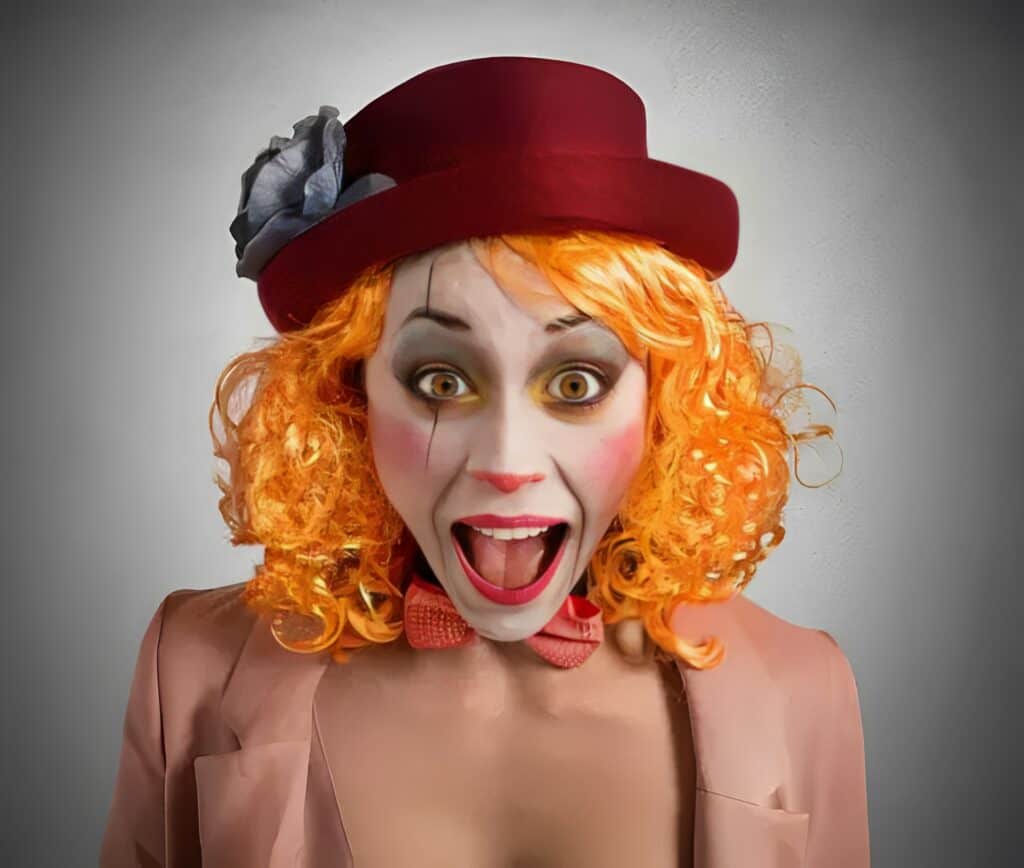 Include a mime skit and be sure to draw the crowd into the fun. Get the children to wear face paint, use dynamic expressions and perfect a fun skit that the audience will enjoy. Don't forget to include some gloves and suspenders in your outfit choice!
Learn More: Theater Nook
18. Science Experiments
Let the little scientists come in and create a display of magical science talent! Have a few quick and easy experiments set up to show the audience something that will blow their minds! Including experiments with explosive, but safe results is highly entertaining.
Learn More: Theater Nook
19. Have a Debate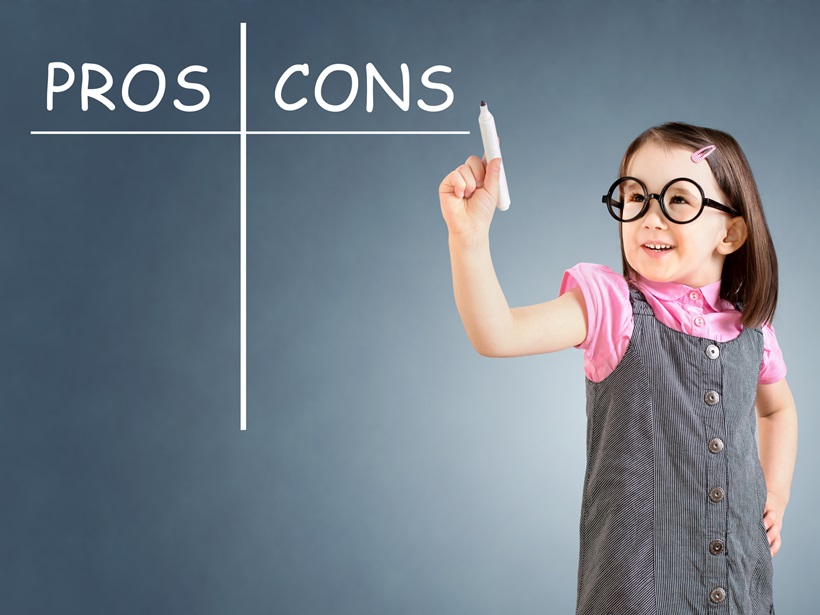 Are your children passionate about a topic? Have an organized debate. The most important part of the debate is the actual preparation for the event. Have children take the time to frame their ideas and then research their perspectives so they have plenty of information to use to back up their thoughts.
Learn More: UNICEF
20. Photography
Photography is a talent that is less recognized by children. Have students display a presentation of their work. They can tell the audience about their experiences as they captured the images. Encourage many different types of photographs to be included.
Learn More: Family Education
21. Karate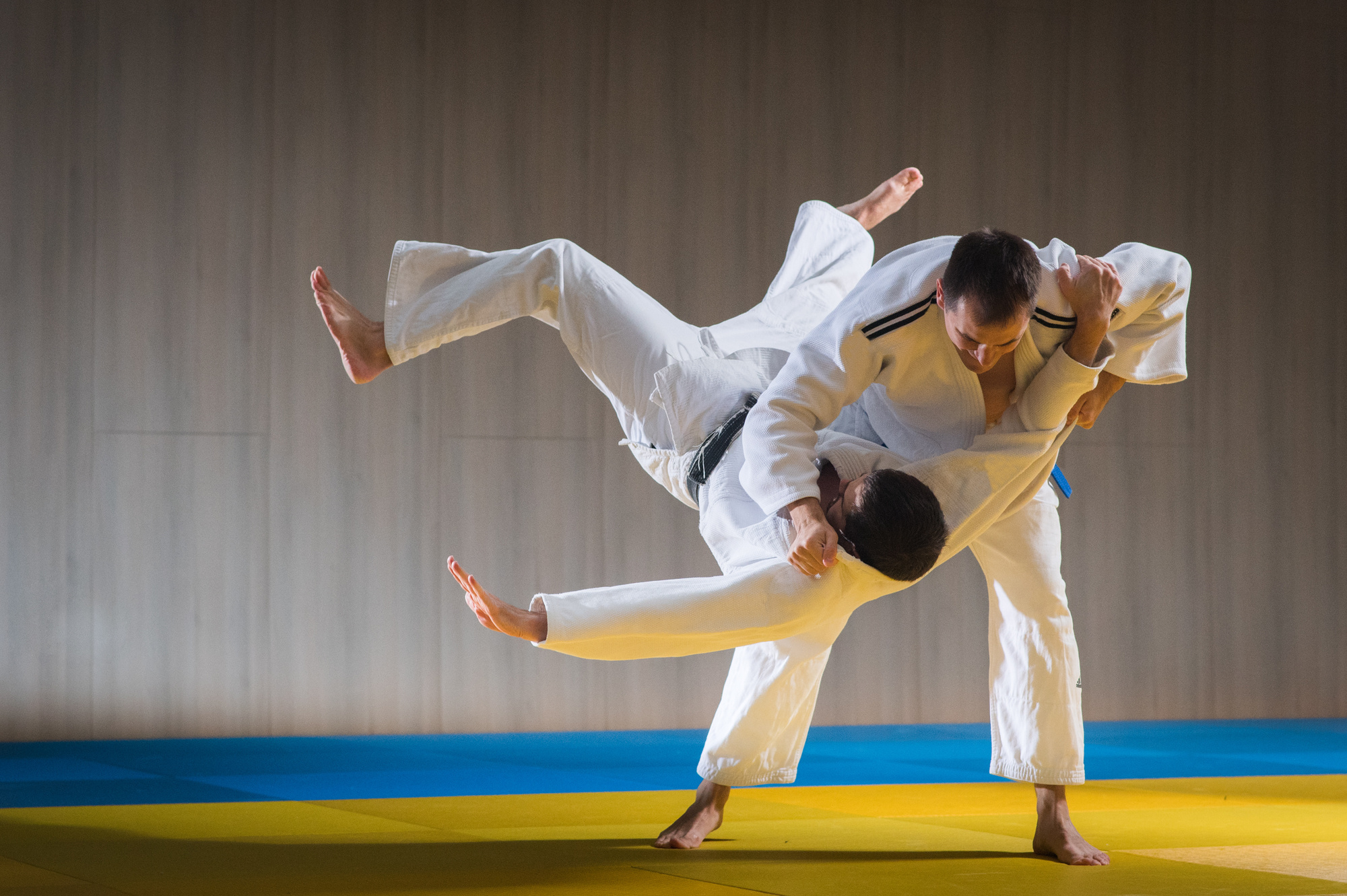 Karate is a great sport but also requires much skill. Showing some technical moves and demonstrating self-defense moves may be a really entertaining and informative display for the audience.
Learn More: Level 3 Karate
22. Juggling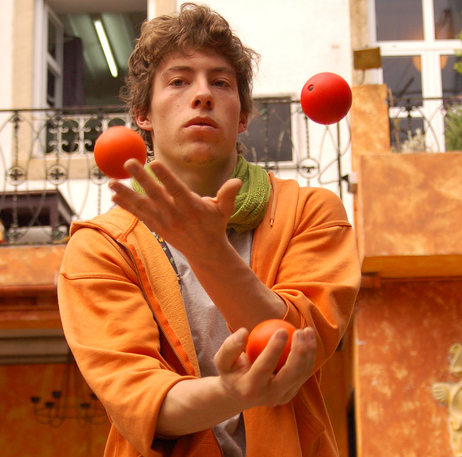 Basic tricks of juggling can be very cool for an audience to watch. Some children juggle scarves while others juggle balls or fruit. For an extra special twist, incorporate some throwing between two jugglers.
Learn More: Alpha Mom
23. Gymnastics
Including gymnastics in the talent show is a fun way to let little ones be active and showcase their skills. They can do a floor routine, use a balance beam, or do some tricks and flips. All ages could participate in this talent.
Learn More: The Little Gym
24. Basketball Tricks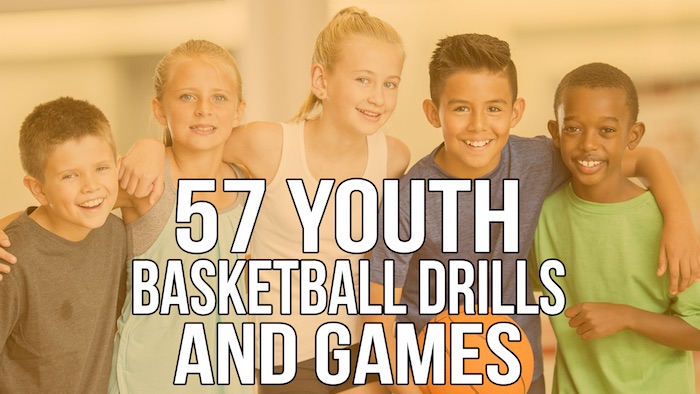 These basketball tricks may require a bit of practice in order to perfect the form and style. Include a combination of hoops and dribbling and footwork tricks. Have students work together to create a more complex routine using their newly perfected skillset.
Learn More: Breakthrough Basketball
25. Hula Hoop
Hula hoop tricks are a great way to get creative and design some routines that would pair well with peppy music. This is a talent that could work with a range of skill levels from beginner to advanced. This link provides some ideas of hula hoop tricks for children to learn.
Learn More: The PE Specialist
26. Hand Clap Song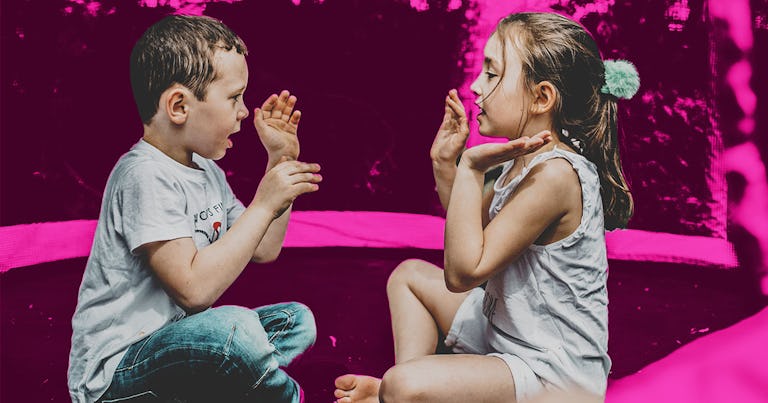 Hand clap songs or even using other things, like cups, is a great talent. This could be a fun family talent and brothers and sisters can create their own songs or include the entire family. You could even perform several songs for a challenge.
Learn More: Fatherly
27. Pogo Stick
An interesting talent is the pogo stick. Children can get creative with this talent by creating routines and even pairing it with other things like jump rope or basketball! This would also be a fun family talent to include multiple people at the same time.
Learn More: Pogo HiveFly
28. Roller Skating
Roller skating has always been a favorite past time in decades of the past, but bring it back! Roller skating routines are sure to become a crowd favorite! Encourage your child to wear a pair of roller skates that have lights and bright colors for added effects.
Learn More: Devaskation
29. Skateboarding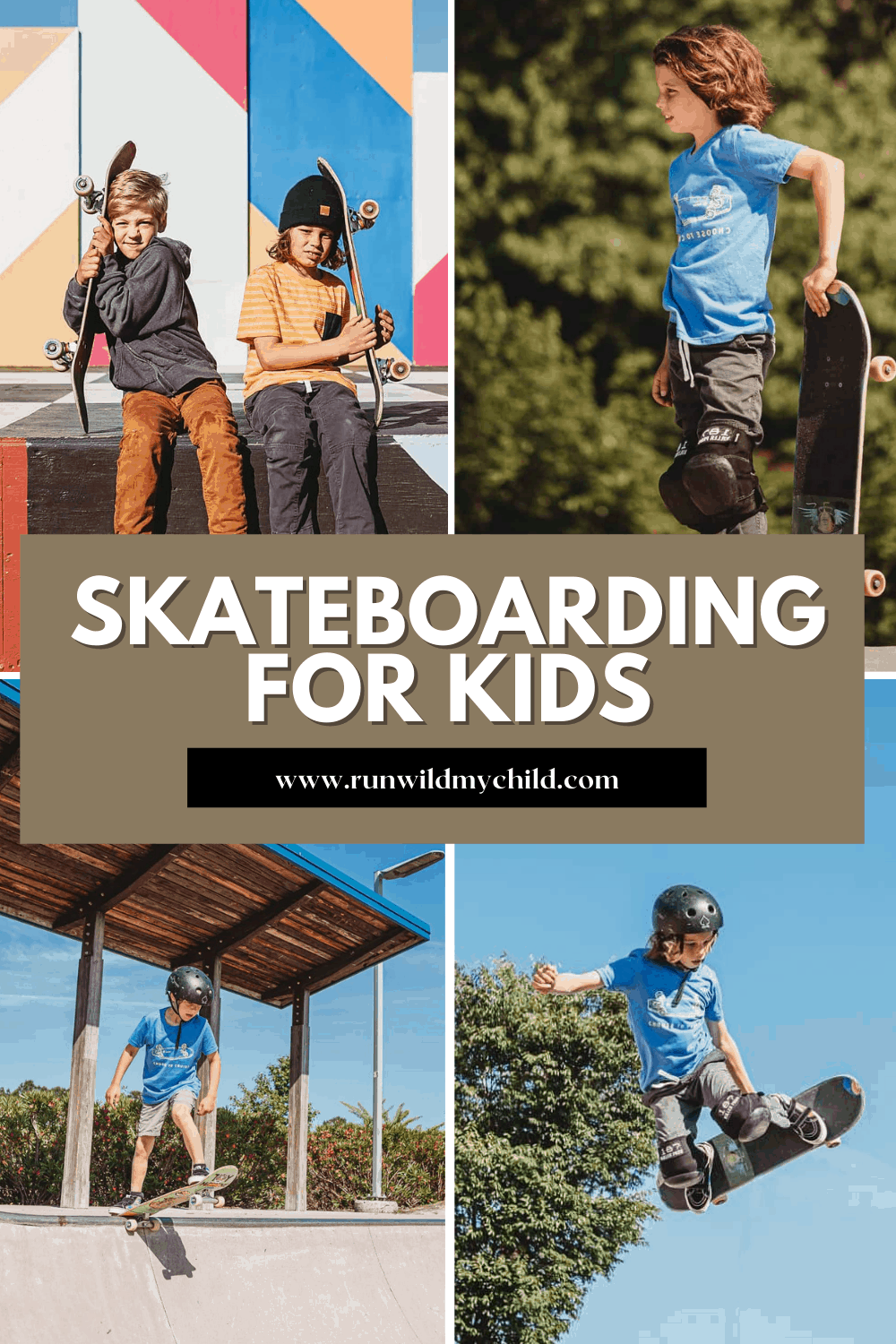 Skateboarding is a fun sport that isn't as popular as many of the team sports played in youth leagues, but it is just as fun. Children can work on perfecting some fancy tricks, using the skateboard. Set up a small area for performing these tricks and see what they can do.
Learn More: Run Wild My Child
30. Dramatic Reading 
Add in a dramatic reading to your talent show. Have the children practice and take turns using different voices, tones and volumes as they verbalize their dramatic reading to the audience. Remind the child to try to evoke emotion from the listeners.
Learn More: Ket Education
31. Live Comic Drawing
A lot goes into creating a comic strip: drawing skills, character design, and dialogue considerations. Challenge your students by having them display this unique talent live!
Learn More: YouTube
32. Whistling Concert
A good whistler can leave the audience spellbound. If you have some in your class, encourage them to perform a well-known tune or even make up a tune of their own!
Learn More: YouTube
33. Speed Drawing
This is perfect for your kids with a knack for drawing. A speed drawing contest where the participant can create a piece of art right before the audience's eyes is sure to make a fascinating act!
Learn More: Bored Panda
34. Unicycle Performance
A daring unicycle act can be both exciting and suspenseful for the audience. Your students can even up the stakes by performing different tricks, like juggling, whilst they balance on their unicycle.
Learn More: YouTube
35. Magic Sand Art
This beautiful form of visual art involves pouring colored sand on a surface to create an image or scene. With talented creators taking the lead, the result is sure to be something quite spectacular.
Learn More: The Party Girl World
36. Acapella Singing
Singing without instrumental accompaniment can be challenging on a completely different scale! If your kids have a passion for singing, encourage them to form groups to harmonize their voices and deliver a wonderful performance for everyone to enjoy.
Learn More: YouTube
37. Play a Harmonica
A harmonica is a small, portable instrument that packs a musical punch. Challenge your students to try something new and showcase their talent on this timeless instrument; making for a delightful experience that older generations are bound to love!
Learn More: Best Harmonica
38. Magic with Rubik's Cube
A Rubik's cube is a great brain teaser, but it can also be a captivating performance art! Have your pupils showcase their problem-solving skills by solving this puzzle in record time. For an added challenge, ask them to do it blindfolded!
Learn More: YouTube
39. DIY Fashion Show
Are there budding Armanis and Chanels in your class? Have them create their own clothing or accessories from recycled materials and strut their stuff on a makeshift runway. This can demonstrate both creativity and environmental awareness- making this talent show idea a win on more than one level!
Learn More: Laura Kelly
40. Create and Sing Their Own Song
There's no dearth of talent show ideas for musically inclined kids! Inspire them to write and perform an original song! They'll love the opportunity to showcase their creativity, musical talent, and courage. Plus, who knows — they might be writing a future hit!
Learn More: Lucy At Home
41. Jumping Stilts Performance
Looking for some gravity-defying action? Your students can impress the audience with this high-energy act. It involves performing different stunts, jumps, and even dance moves while they balance on stilts.
Learn More: Outdoor Sports Lab
42. Storytelling with Shadow Puppets
Let imagination take center stage in this delightful play of light and shadow! Your kiddos can create a captivating story using shadow puppets, showcasing their artistic skills and creativity.
Learn More: Pinterest
43. Ice Sculpting
For a crafty talent with a little extra pizzazz, ice sculpting is a fabulous option! Ask your students to demonstrate their talent by creating a piece of art from a block of ice.
Learn More: Real Shades
44. Yo-Yo Tricks
Something as simple as a yo-yo can be used to perform a mesmerizing act of spins and bounces! Encourage your kiddos to show off their tricks like "walking the dog" and "around the world" to create an impressive and entertaining display for all to enjoy. They can even take it to the next level by choreographing and performing their routine to an upbeat tune.
Learn More: YouTube
45. Spelling Bee
A spelling bee is a superb talent show idea- providing a component that is both entertaining and educational! This is ideal for your students with an aptitude for language. Have them showcase their linguistic excellence by spelling out words of varying complexities.
Learn More: SheKnows
46. Beatboxing
If your little ones have a good sense of rhythm and know how to beatbox, invite them to showcase their skills! They're sure to light up the stage as they create intricate music with nothing but their vocal cords.
Learn More: YouTube
47. Stop-Motion Animation Display
A stop-motion animation is certainly an innovative addition to a talent show. It's great for your tech-savvy kiddos who have a creative streak. Encourage them to create an animated film using meticulous frame-by-frame storytelling.
Learn More: YouTube
48. Language Talent
Speaking more than one language is a huge asset in our globally interconnected world. Let your multilingual kids demonstrate their language proficiency by giving a speech or singing a song in a foreign language!
Learn More: The Good 5 Cent Cigar
49. Limbo Dancing
Limbo is a lively dance form that will make a grand spectacle! Your little performers can display their flexibility and balance as they try to pass a horizontal bar by bending backward. Let's see how low they can go!
Learn More: YouTube
50. Live Speed Chess
If you have budding chess champions in your class, this idea is perfect for them! Give them a platform to show off their strategy skills with a live speed chess game.
Learn More: Chess.com
51. Speed Reading
Can your students read a book page or a paragraph faster than anyone else? Let them show off this unique talent in a speed-reading talent competition!
Learn More: Holiday School
52. Baton Twirling
Baton twirling is a fantastic talent show idea that showcases coordination, agility, and showmanship. It takes many hours of practice to perfect, so this is ideal for your most dedicated students who are athletically inclined.
Learn More: YouTube
53. Building with Lego
This idea is a great way to demonstrate your kiddos' creativity and engineering skills. Challenge them to create a masterpiece using only Lego. This can be a large-scale project of their choosing or a race against the clock to build something specific.
Learn More: How Stuff Works
54. Performing an Illusion Dance
An illusion dance creates a spectacle where the audience is tricked into seeing things that aren't there. Encourage your little ones to add an element of magic to their dance performance for added fun!
Learn More: YouTube
55. Sign Language Performance
To encourage inclusivity, have your students deliver a speech, perform a song, or narrate a story using only sign language. This might even inspire some of the audience members to learn the language!
Learn More: Your Therapy Source
56. Silhouette Art
Live art acts are such a wonderful addition to a talent show! Your artistic students can create landscapes, portraits of audience members, or even famous people. What a unique and memorable idea to encourage everyone to get involved.
Learn More: Kids Art & Craft
57. Speed Solving Puzzles
To have your students put their intellect on display, facilitate a speed puzzle-solving session during your talent show. Whether it's jigsaw puzzles or brain teasers, everyone's sure to be captivated as they watch the competitors battle it out in a bid to be the quickest.
Learn More: YouTube
58. Musical Saw Performance
Playing a saw is a rare talent indeed! Watching your little musician create ethereal and haunting melodies will leave a lasting impression on any audience.
Learn More: Saw Lady
59. Calligraphy Demonstration
Seeing beautiful letters and words take shape can be hypnotizing! Encourage your students to demonstrate their calligraphy skills live or through a video presentation.
Learn More: YouTube
60. Martial Arts Kata
Kata is a detailed choreographed pattern of movements in martial arts. If there are martial arts enthusiasts in your class, ask them to jump on this bandwagon; blending discipline, strength, and precision to captivate their audience!
Learn More: Kids in Perth
61. Hand Shadows
For a simple but mesmerizing addition to a talent show, ask your little ones to practice making hand shadows! Using only their hands and a light source, they can create different animals or objects on a wall or screen.
Learn More: YouTube
62. Animal Impressions
Do your kids make a mean lion roar or mimic a bird song perfectly? Encourage them to showcase this delightful talent and bring the animal kingdom to life on stage!
Learn More: YouTube
63. DJing
If any of your little ones have a knack for mixing music, invite them to show off their DJing skills. This act will create an atmosphere of electricity and keep the crowd thoroughly entertained!
Learn More: Medium
64. Storytelling with Music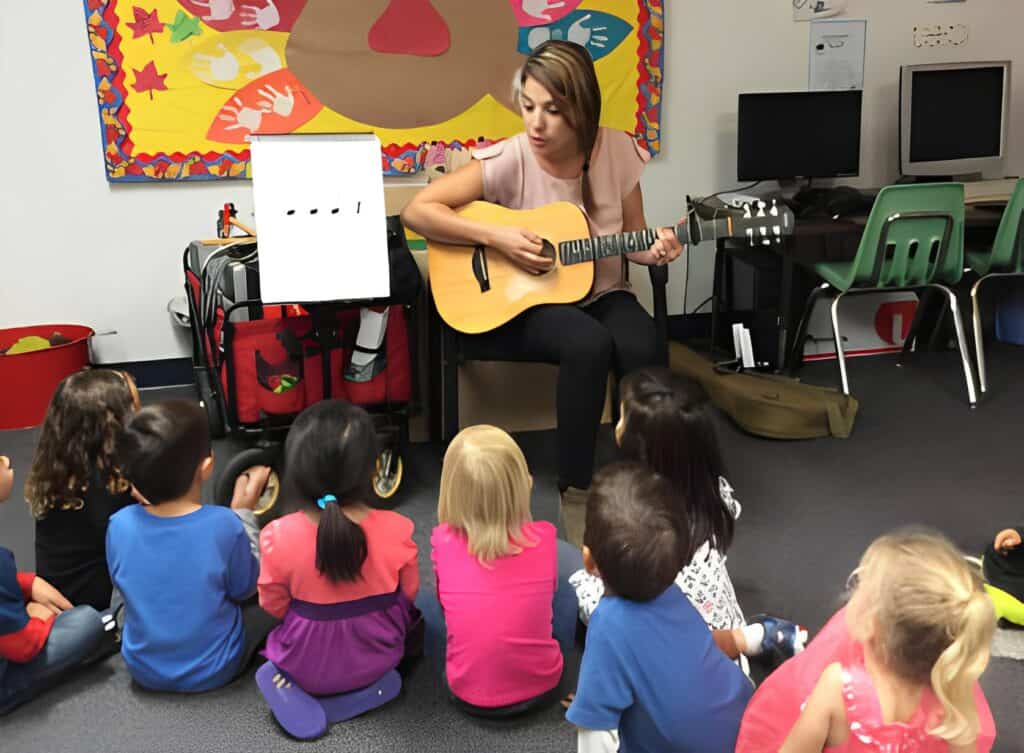 This is one of our favorites and is sure to be a crowd-pleaser too – how can it not, when it combines the magic of storytelling with the power of music? Encourage your kids to use their talents to create an immersive audience experience in which they tell a story with music.
Learn More: Book School Workshops
65. Acrobatic Dance
Combining acrobatics with dance sure is a breathtaking spectacle. Your young acrobats can impress the audience with their feats of balance, grace, and flexibility as they put on a solo performance or conduct a dance as part of a team.
Learn More: YouTube
66. Origami Speed Folding
Speed and accuracy are the name of this game. Have your learners fold origami figures as quickly as they can. Seeing them transform flat pieces of paper into intricate designs within a short amount of time will be very impressive for all audience members to witness.
Learn More: Mom Loves Best
67. Stomp-Style Percussion
Your little Beethovens can create some rhythm using everyday objects, much like the performance group 'Stomp'. Buckets, cans, and even chairs can become musical instruments!
Learn More: Beat Goes On
68. Floral Arrangement
If your kiddos have an eye for design, this is a terrific idea for them to explore! They can show off their aesthetic skills by creating a beautiful arrangement using flowers and other natural elements.
Learn More: YouTube
69. Animal Balloon Making
This whimsical talent is bound to bring joy and laughter to the stage! Seeing your little ones turn long, thin balloons into recognizable animals will be a hoot and make for a splendid talent show addition.
Learn More: YouTube