An important part of any character education unit is teaching students the essential skill of perseverance. Learning about, and building up, this skill in elementary school is important for later student success. Planning lots of fun character-building activities for the elementary school counseling classroom is the best way to make this skill stick, and show your students how important it is!
Perseverance lessons are vital in your students' social-emotional learning so we've gathered 23 of the most inspiring activities to build their resilience!
1. Class Dojo Big Ideas Series
These Class Dojo episodes about perseverance are perfect to start off your guidance lessons on character building! Katie is struggling with her work and is worried that everyone will see she is struggling. She then learns about "the dip" and works to find a solution to her problems.
Learn More: ClassDojo
2. A Fun Teamwork Challenge
A super fun and engaging way to start your perseverance lesson is with this seemingly impossible teamwork challenge! Using only basic resources including a plastic cup, rubber bands, and some string, this tough teamwork challenge requires a combination of perseverance and problem-solving to move and stack the cups.
Learn More: Instagram
3. A Lesson on Never Giving Up
If you are looking for a stand-alone lesson for younger students, this brilliant idea is perfect! To prepare; simply wrap a box multiple times with some treats inside. This social-emotional learning activity prompts sweet discussions with younger students as they are encouraged to persevere!
Learn More: Little Minds at Work
4. Perseverance Strategies Spinner
An essential element of social-emotional learning for students is learning how to cope with tough feelings like fear of failure or feeling like giving up. In this free printable activity, students will make a perseverance strategies spinner to support them if these feelings arise.
Learn More: Teachers Pay Teachers
5. Animals' Perseverance Starter Video
This funny and uplifting video is a great opener or hook to a social-emotional lesson on perseverance. The animals in the video try their best when faced with tough challenges and eventually succeed.
Learn More: Geographer Online
6. Prompts for Writing About Perseverance
Writing or journaling about topics linked to perseverance is a clever way to raise emotional awareness around feelings of failing or giving up, which in turn will help students to select strategies to cope. Writing based on social-emotional learning could help students to reflect on past experiences, helping them grow.
Learn More: Teachers Notepad
7. Teach Your Students About Growth Mindset
A growth Mindset is a research-based social-emotional learning ethos that can be utilized in any classroom. Discussions about growth mindset and implementing it as a classroom culture will greatly advantage your students in their social-emotional learning.
Learn More: Instagram
8. Human Knot Game
The Human Knot game is an exceptionally fun cooperative-learning task that the whole class can get involved in. Players stand in a circle and shake hands across the circle to create the knot before untangling themselves, which will test their patience!
Learn More: Icebreaker Ideas
9. Resilience Board Game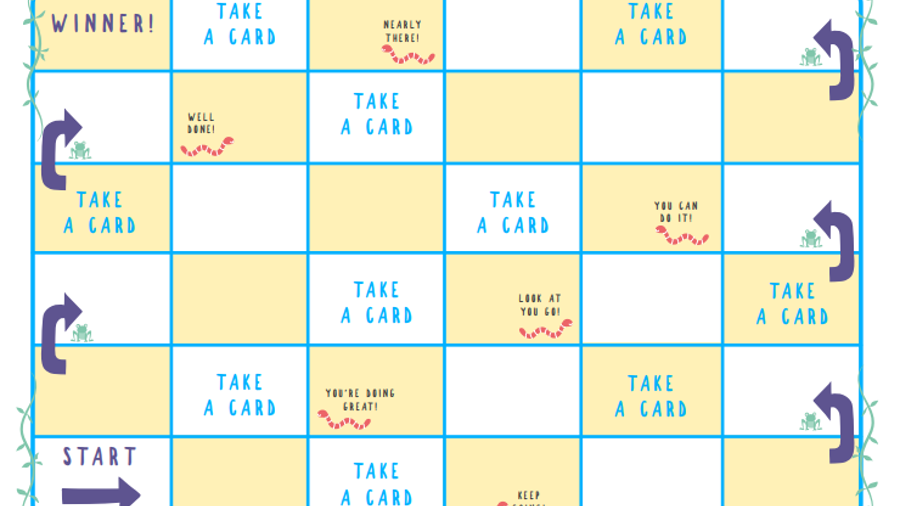 Make social-emotional learning fun with this simple board game. Students will play and need to work out the most resilient answer to the problem given on the game card. This is a fabulous way to check your student's understanding of this topic.
Learn More: Mentally Healthy Schools
10. Douglas Talks: You Can Do It
Before sitting your students down to complete your planned perseverance activities, let them watch this fun Douglas Talks video! Douglas talks about finding a task challenging, but then persevering until he completes the task even better than he initially thought he could!
Learn More: Douglas Talks
11. Reframe Your Thoughts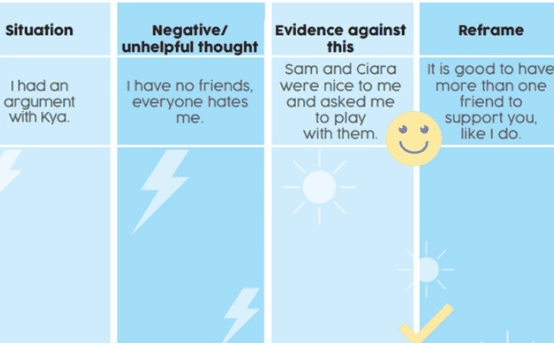 Reframing negative thoughts is an essential growth mindset strategy. Students assess their unhelpful thoughts and change them to be more positive. Having this ability is a super skill for your students' social-emotional learning as they face more challenges.
Learn More: TES
12. Hoop Hop Showdown Game
Team-building games are always a fun way to get your students hyped up for any lesson. In this fun game, students hop across a course of hula hoops. When they meet another player they must compete to continue by playing Rock, Paper, Scissors. Students will get frustrated and will need to stay focused to persevere as their team battles to be the first across the course.
Learn More: The Game Gal
13. Play The Unfair Game
This game for kids is perfect for the entire class to play. Teams can deduct points from others; challenging students to persevere even when it seems they just can't win! You could hold a class discussion after the game to discuss this perseverance task and the strategies students used to keep going.
Learn More: Comprehensible Classroom
14. People Who Didn't Give Up
Discuss famous people who went on to achieve massive success after rejection and consider the character traits they may have had. Keep your students in mind when picking who you will discuss.
Learn More: The Job Network
15. Discuss Examples of Perseverance in Movies
Finding Nemo is a great story about persevering, despite the odds. Students will be familiar with this movie, so playing clips to demonstrate perseverance during social-emotional learning lessons is sure to improve engagement in class!
Learn More: Shelly Heinz
16. Encourage Positive Self-Talk
This free activity packet is a great way to improve students' positive self-talk and apply the concept of a growth mindset strategy to their own thinking. Reframing negative self-talk will improve students' perseverance in the face of challenges.
Learn More: Freebie Finding Mom
17. Write a Story
Get your students to write a story about not giving up on younger kids. The story should include a challenge that the main character has to persevere with, even though it is difficult.
18. Build a Paper Tower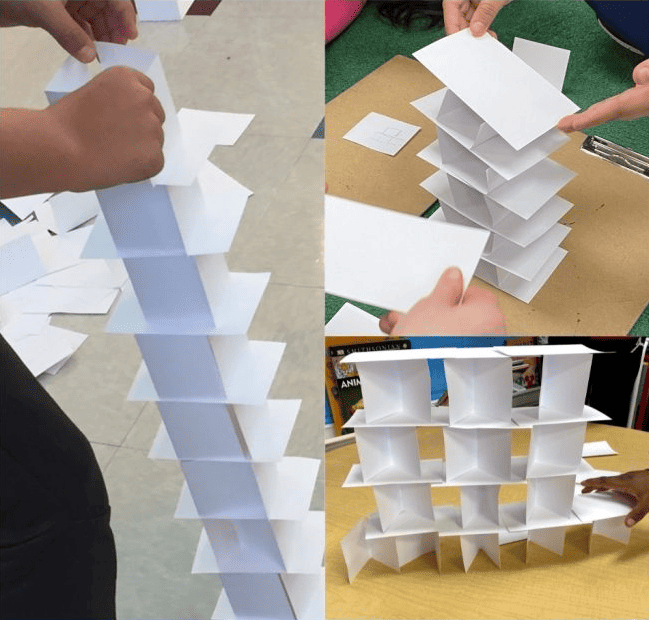 All you need for this stand-alone lesson in perseverance is some paper or a deck of cards. Students are faced with the complex task of building a paper tower which is sure to test even the most determined of students!
Learn More: Teachers Are Terrific
19. Write a Letter To Your Future Self
Writing a letter to their future self is an excellent way to teach about goal setting and perseverance. Discuss achievable goals with your students and get them to write a long-term goal they want to work towards over the year. Students can open the letters at the end of the year and see how far they have come.
Learn More: Ann Michaelsen
20. Three Dudes Who Never Gave Up
This inspiring video gives examples of famous people who didn't give up despite being rejected sometimes hundreds of times! Students will know these famous examples and will be shocked that they weren't successful right away!
Learn More: Rocket Kids
21. Use a Learning Log
Learning logs are a great way to reflect on learning. It gives students the opportunity to work towards an attainable goal with actionable ideas and suggest improvement strategies to help them with their biggest challenges. You won't need a strict lesson plan for this activity as it should be guided by your students and you can even use a digital version to save the printing!
Learn More: Alice Leung
22. Make Your Own Board Game
Your students will love the opportunity to create a fun board game for their friends. Discuss what they know and have been learning about perseverance and resilience to prepare them for making up questions for their game.
Learn More: PACE Connection
23. Sesame Street & Bruno Mars – Don't Give Up Song
This song by Bruno Mars and the characters of Sesame Street is the perfect hook video for a character education lesson. The fun, catchy song is uplifting and has a great message for kids of any age.
Learn More: Sesame Street