Just as challenging as it can be for adults to get comfortable with new people, it's no different for kids! To help you break the ice in the classroom, ignite a spirit of collaboration and fun, and get your learners better acquainted with one another, try a few of our creative team-building activities! With 48 captivating ideas to choose from, you now have a wealth of methods to engage and support learners who struggle with communication and social skills. Dive right in to discover your new favorite team-building activity!
1. Silent Line Up
What parent or teacher doesn't love a silent game? Students have to line up based on personal facts about themselves, but the objective is to do it silently! Students can line up based on age, birthday, or letters in their names.
Learn More: Line of Silence
2. Team Scavenger Hunt
This is a fun activity to get students to work collaboratively. Scavenger hunts require communication, strategizing skills, and teamwork! Divide students up into teams (3-4 teams based on group size) and provide them with clues to see who can solve them the fastest.
Learn More: Indoor Scavenger Hunt for Kids Free Printable – Thrifty NW Mom
3. Hula Hoop Pass
In this activity, students have to use their bodies to pass a hula hoop. Students will stand side-by-side in a line holding hands. Put a hula hoop on the arm of the first person. The objective of this game is for students to get the hula hoop down the line while still holding hands. What a great way to build teamwork and practice communication!
Learn more: Hula Hoop Pass
4. Blind Mice
Test your listening, teamwork, and problem-solving skills. Set up a simple obstacle course and break students up into teams. One team member will complete the obstacle course while their teammates give them verbal instructions. Students can play for fun or you can set a time limit for a challenge.
Learn More: City Magazine
5. Trust Ball
This is another silent game for kids that promotes communication and teamwork skills. Students stand in a circle and try to pass the ball around to every student without using any words or sounds. The objective of the game is to get the ball to everyone without dropping the ball. If the ball drops, you have to start over! Each student should hold up a finger to represent how many times they've had the ball. Healthy competition can be held between teams to determine how many times they can pass the ball to everyone in the circle without dropping it. The team that passes the ball the most wins.
6. Build it Challenge
One of the best ways to improve team-building skills is by working together to solve a problem. Fill baskets for each team with random supplies (cups, popsicles, sticks, tape, etc.) Students build the tallest tower using all of the materials in the basket. The tallest tower wins!
Learn More: Tower Challenge
7. Lego Challenge
The things you can do with Legos! Break your students into teams and challenge them to create a structure (robot, building, house, etc.) in a set amount of time.
Learn More: 60 Second Lego Challenge
8. Relay Races
There are so many different ways you can get students to work collaboratively with relay races! This outdoor activity is fun, challenging, and requires students to be able to solve problems while working together as a team. For the different relay, race ideas check out 45 Fun Relay Races.
Learn More: Kid Activities
9. Community projects
Students working together for a greater cause is a great way to build a community while serving others. Students can build social and life skills while painting a gate in the community or planting a community garden. Allow students to come up with some ideas based on the needs of their community.
Learn More: Amber Melanie Smith
10. Marshmallow Challenge
Although the supplies needed for this activity are simple, the task is challenging! Teams have to build a standing tower using marshmallows, toothpicks or spaghetti, tape, and string. The tallest-standing tower wins!
Learn More: Mad About Science
11. Compass Walk
This activity requires trust! Students have to rely on the direction and guidance of their partners. Break students into pairs. Identify a certain object for students to walk to, this could be a construction cone, chair, or a tree. One student closes their eyes while their partner walks alongside guiding them with verbal directions.
Learn More: Play Meo
12. Lean Walk Challenge
Lean Walk Challenge is another challenge that builds trust between partners. Designate a finish line and pair students. Students lean into each other (shoulder-shoulder) and try to walk to the finish line.
Learn More: Play Meo
13. Rock, Paper, Scissor Challenge
This is one of my favorite challenges to do with all grades and ages. Everyone starts out in pairs. Each pair plays a game of rock, paper scissors. The winner of the game goes to find another winner, while the person who loses follows the winner and becomes their cheerleader. The game ends with two people competing while their cheerleaders cheer on all the people they beat. Whoever wins the match against the last two people wins the challenge.
14. Guess Who
Listening skills, communication, and memorization are all the skills needed to win this game. To prepare for this activity, have students write down one special fact about themselves and collect each fact. Give students a set amount of time to find a partner and a set time to talk to that partner. After every student has paired, bring everyone back together. Students will guess who the special fact is about based on the conversations they had with each student. Whoever matches the most facts with the correct students win.
15. Making Connections
Students complete a task while looking for common interests. Pick one student to start the connection. The student stands with one hand on the hip and then speaks a statement about himself. Any student who shares the same statement will appear and establish contact with the student. Next, the second student shares a statement, and so on, until everyone is standing in a straight line connected by the arm.
Learn More: Play Meo
16. Over the Electric Fence
Problem-solving is more fun when you're doing it together. Students have to strategize a way to get over the electric fence while staying connected. Tie the two chairs together with rope. The string should be about 3 feet off the ground. Break students into groups of 3 or 4. Give students a set amount of time to figure out how to get over the fence.
Learn More: Book Widgets
17. Escape the Classroom
Groups will have to solve clues to figure out how to escape the room. Create a set of different clues around the classroom. Groups will go around the room searching and solving the clues that will lead them to victory!
Learn More: Book Widgets
18. Shrinking Classroom
Divide your classroom into two groups and assign students to each group. Use ropes to set boundaries for each group. Start by moving the rope to reduce the student's standing space. The objective of this competitive activity is for students to find a way to stay inside the boundaries as it shrinks. The group that finds a way to stay in the smallest space wins!
Learn More: Book Widgets
19. Blind Artist
In this activity, students have to rely on their partner's communication skills to draw a picture. Pair students and instruct them to sit back-to-back. One student will instruct their partner to draw a picture. When the timer goes off, students will compare their pictures to see how well their partner was listening.
Learn More: Book Widgets
20. Falling Trees
Falling trees is a game of trust. One student stands in the middle of a close circle surrounded by classmates. The student stiffly falls forward or backward, as the student falls one of his classmates catches them and pushes them to the other side of the circle. The goal is not to drop the tree.
Learn More: Book Widgets
21. Build a Story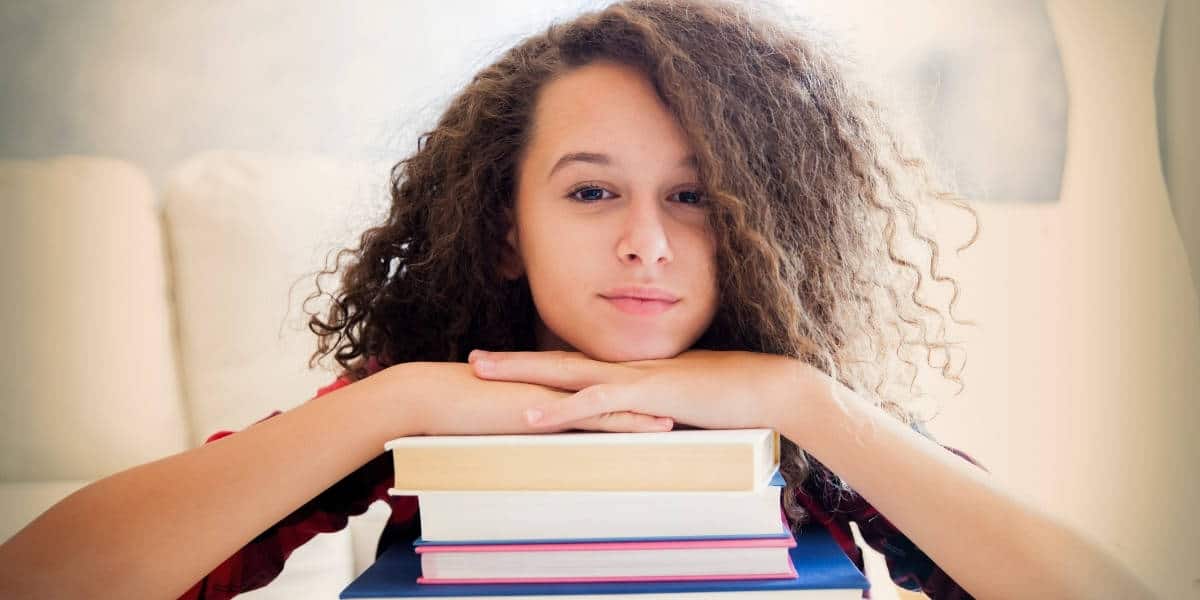 Build a story is a creative way to get students to work collaboratively. This activity is great for kids over the age of 7 to develop their interpersonal skills. Teams will work together to write a story. Each student will be responsible for building a different part of the story. Stories can be shared once they are finished.
Learn more: Everything Mom
22. Crossing the Line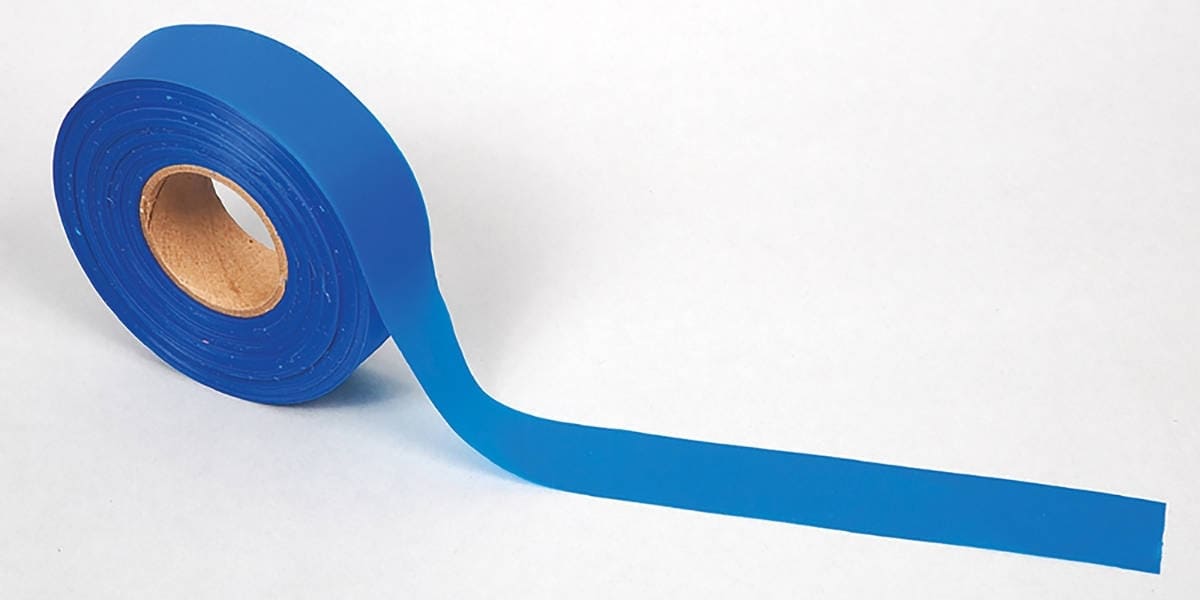 This is activity is harder than it seems. Students have to figure out how to cross a line, but the catch is they have to cross the line all at the same time. Communication, patience, and strategy are needed to complete this task.
Learn More: Everything Mom
23. Karaoke Routine
Yes! Karaoke is a team-building activity! It's a silly way to collaborate while showing off your singing skills. Students are split into groups and they have to pick a song to perform. Creating dance routines, assigning roles, and adding props are fun ways to bring this activity to life.
Learn More: Everything Mom
24. Murder Mystery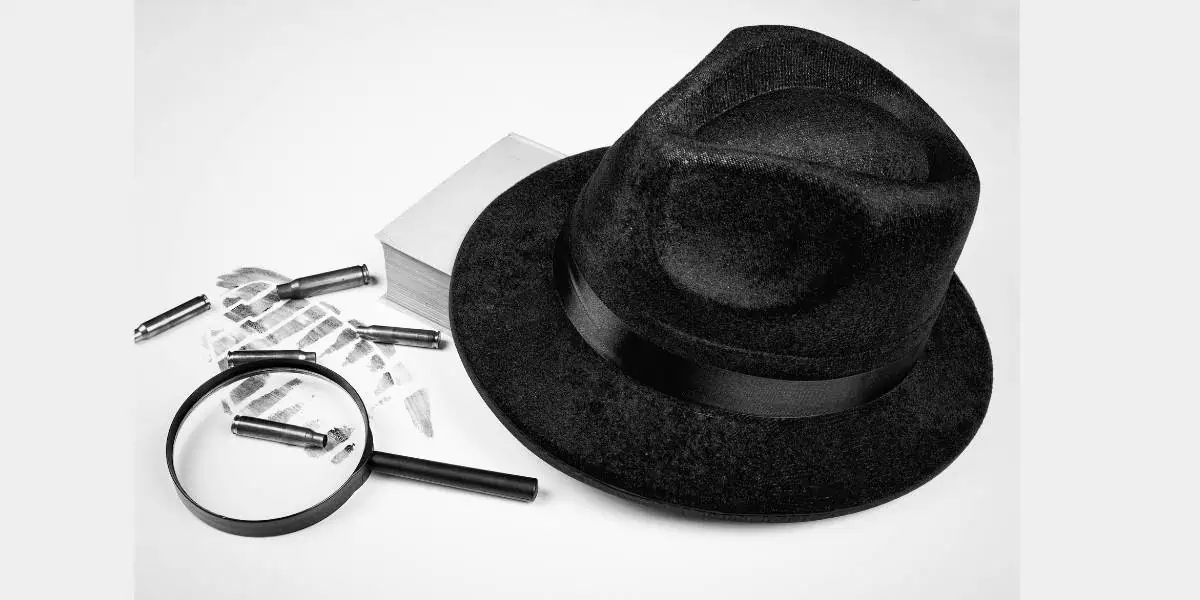 Who doesn't enjoy solving a mystery? Create clues and pick a theme for your murder mystery. Assign characters to students and encourage them to dress the part!
Learn More: Everything Mom
25. Thankful Challenge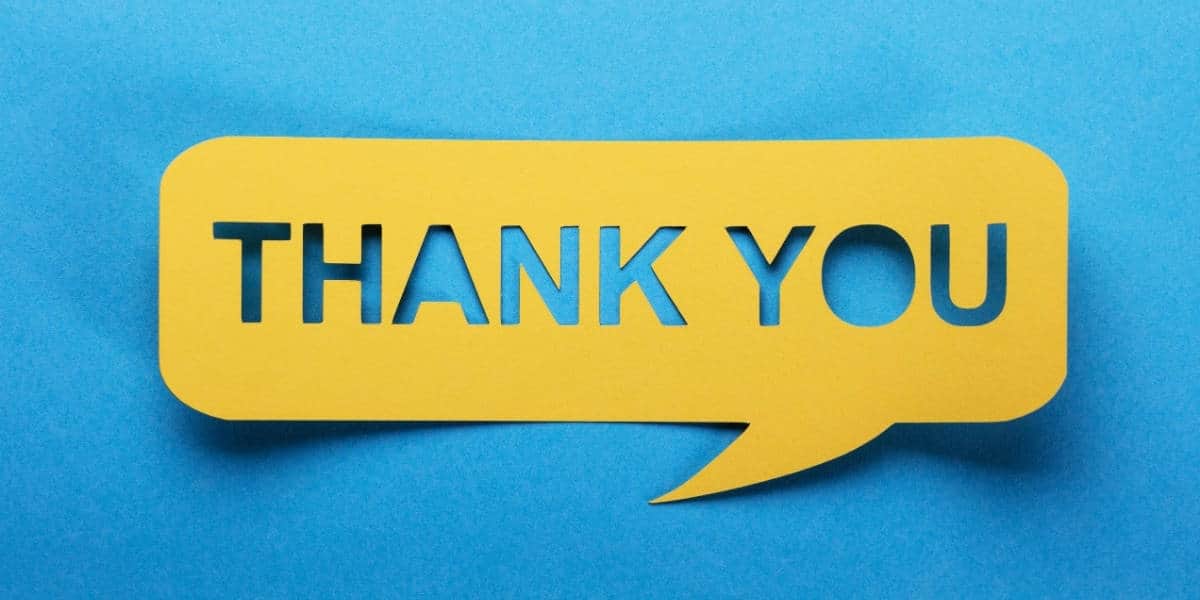 This is an indoor team-building activity that can be done throughout the year to reinforce community dynamics. Pair students and tell them they have 3 minutes to find something in the room to gift to their partner. Students have to find a gift and find a way to wrap it in 3 minutes. The person that finishes the fastest wins.
Learn More: Everything Mom
26. Building a Card Tower
Students have to build a standing tower using a deck of cards. Students can get creative with the structure of their towers, but the only rule is that they can only use cards!
Learn More: Feel Good Teaching
27. Teamwork: Stack Cup
All you need for this activity are cups, rubber bands, and string. Stack the six cups only using the strings! Each student will be given a cup with a rubber band and string attached to it. Each student is responsible for stacking their cup using only the string. The first team to finish wins.
Learn More: Ms. Sepp's Counselor Corner
28. Straw Bridge Challenge
Students work together to build a bridge using straws, popsicle sticks, and tape. Arrange a time for students to plan and build. Once the bridges are done, the real challenge begins! Bridges that can bear the weight of objects will win!
Learn More: Take The Straw Bridge Challenge!
29. A Top of the Tower
This is another activity that requires students to work as a team to plan and build. Using pencils and tape, students will build a tower that is strong enough to hold an object of their choice. The object can be a stuffed animal or a small action figure.
Learn More: Elementary Island Blog
30. Paper Chain Race
This activity ends with a highly anticipated race! Students race to create the longest paper chain they can create in a set amount of time (Younger students will need more time). Arrange each set of paper chains to compare the length. Whatever team has the longest paper chain wins.
Learn More: The Math Chick
31. Wheelbarrow Race
Get ready to spark some joyous laughter and teamwork with the good old wheelbarrow race! Pair your students off and have one of each duo grasp the ankles of their partner, who then takes off on their hands. You'll need a clear space and a marked finish line. The duo who reaches the end first, while maintaining their hilarious yet challenging position, is crowned victorious!
Learn More: Party Games 4 Kids
32. Flag Making
Dive into a world of colors, symbols, and creativity with the Flag Making activity! Split the class into teams and equip them with fabric, paint, brushes, and other embellishments to craft their unique flags. They'll need to brainstorm a fitting emblem and name for their team. What an excellent activity to ignite creativity and foster collaboration!
Learn More: Pinterest
33. Indoor Camping
Ever fancied a camp inside the classroom? With this activity, that's exactly what you get. Using chairs, blankets, flashlights, and any other handy classroom materials, the teams should aim to construct a snug indoor campsite. This exciting mission promotes problem-solving, teamwork, and the ability to think out of the box!
Learn More: Plenty
34. Human Knot
This activity adds a twist to team-building. Have all students stand in a circle and reach across to hold hands with two people not directly next to them. The aim? Untangle this knot without letting go of each other's hands. Keep an eye out for the laughter, communication, and bond growing among students!
Learn More: Icebreaker Ideas
35. Choreograph a Dance
Let your students move to the rhythm and sync in harmony with the Choreograph a Dance activity! Encourage them to work in groups, pick their favorite tune, and create a captivating dance routine to perform for the class. Nothing like a dose of music and movement to foster creativity and cooperation!
Learn More: YouTube
36. Chain Reaction
Remember those whimsical Rube Goldberg machines? Now it's your students' turn to create one! With this activity, they'll need to construct a complex device performing a simple task using dominoes, marbles, and other readily available materials. An ideal choice for spurring problem-solving, creativity, and teamwork!
Learn More: YouTube
37. Balloon Stomp
Let the stomp-off begin! In this thrilling activity, tie a balloon to each student's ankle. The objective? Pop other participants' balloons while guarding your own. Set up clear boundaries for the game area. It's an engaging way to encourage strategic thinking and cooperation.
Learn More: Mumfidential
38. Tug of War
Rekindle the classic spirit of teamwork and strength with Tug of War. Divide your students into two equally matched teams, grab a sturdy rope, and mark the center point and the 'pit' on either side. The team that pulls the opposing team over their pit line wins!
Learn More: Ravenox
39. Create a Play
Unleash the dramatist within your students! Encourage groups to write their own script, develop characters, and design props for a short play. Provide them with a theme or leave it to their imaginations. The stage is theirs, and it's a brilliant way to foster creativity, collaboration, and problem-solving.
Learn More: Twinkl
40. Team Sports
How about a mini sports day? Set up games of basketball, soccer, or volleyball where students can compete in teams. This activity not only enhances physical fitness but also promotes the spirit of teamwork and sportsmanship.
Learn More: Australian Sports Camps
41. Group Jigsaw Puzzle
Engage your students in a test of patience, communication, and cooperation with a jumbo jigsaw puzzle. Each team is presented with a large puzzle (1000 pieces or more) to complete. Keep a clock ticking for the added thrill!
Learn More: Southern Living
42. Newspaper Fashion Show
Here's a challenge that blends creativity, teamwork, and a whole lot of fun – a Newspaper Fashion Show! Using just newspaper and tape, each group crafts an outfit for one member to strut down the classroom runway in. May the most creative outfit win!
Learn More: Pinterest
43. Story Chain
Time for a storytelling rollercoaster! Begin with a sentence to start the story, and have each student add their own twist and turn. The key is to maintain the plot while making it as imaginative as possible. An excellent way to stimulate creativity, active listening, and cooperation.
Learn More: The Homeschool Mom
44. Community Mural
Art, teamwork, and a sense of community come together in this activity. Teams collaborate to paint a large-scale mural that showcases the essence of their community, using paints, brushes, and a whole lot of creativity.
Learn More: The Community Word
45. Mimic the Leader
A game of attention to detail and teamwork! Choose a leader who performs actions that the rest of the class must replicate. For added fun, change the leader after each round.
Learn More: Empowered Parents
46. Team Cooking Challenge
Nothing brings people together like cooking. Divide the class into teams, assign a simple recipe, and let them work their culinary magic! You can do this with no heat recipes or use a portable stove under your supervision. It's a delicious way to encourage cooperation, creativity, and life skills.
Learn More: The Boston Calendar
47. Garden Planting
Time for some green fingers! Teams come together to plant and nurture a mini garden. From choosing the plants to regularly watering them, it's a beautiful lesson in teamwork, patience, and love for nature.
Learn More: Baba Mail
48. Classroom Decoration Competition
Let your classroom reflect the creativity of your students! Divide the class into teams, decide on themes, and let each team transform a section of the classroom. What a wonderful activity to foster creativity, teamwork, and a sense of belonging in the classroom.
Learn More: SIS Myanmar
Team-building activities and games for kids help build trust while also promoting communication, problem-solving, and team skills. All these activity ideas for kids are easy to do in a classroom, hallway, or outdoors and are easy to set up. See the excitement and determination in your students as they take on different challenges. Teamwork makes the dream work!
Frequently Asked Questions
What is a team-building activity?
A team-building activity is a task that motivates people to work together. Strengths are revealed through completing a task together.
What are some fun team-building activities for kids?
Fun team-building activities engage and motivate students to complete a task. The keyword is fun! When participating in activities, students will be more comfortable exploring their own challenges and advantages.
How do you teach kids teamwork?
Kids learn teamwork the same way they learn any other skill, which is practice. Providing students with activities that require them to work together maximizes communication, problem-solving skills, and teamwork skills.
What makes a good team?
A good team should run like a well-oiled machine. Qualities of a good team are communicating well with each other, focusing on a common goal and results, and everyone doing their equal share.