Teenagers are one of the most difficult age groups to entertain. At times, they may seem "too cool" to engage in certain activities, but deep down they, just like the rest of us, just want to let loose and have a good time! Whether you're a youth pastor looking to level up your activities or simply a mom just trying to make it through the Summertime, this list of 32 fun and creative activities will help you keep your teens entertained and out of mischief!
1. Host a Fashion Show
There is nothing better for a group of girls than a good old fashion show. Create a runway, let the girls style each other up, and strut down the catwalk! This idea is great for birthdays or sleepovers!
Learn More: Michael Kors
2. DIY Escape Room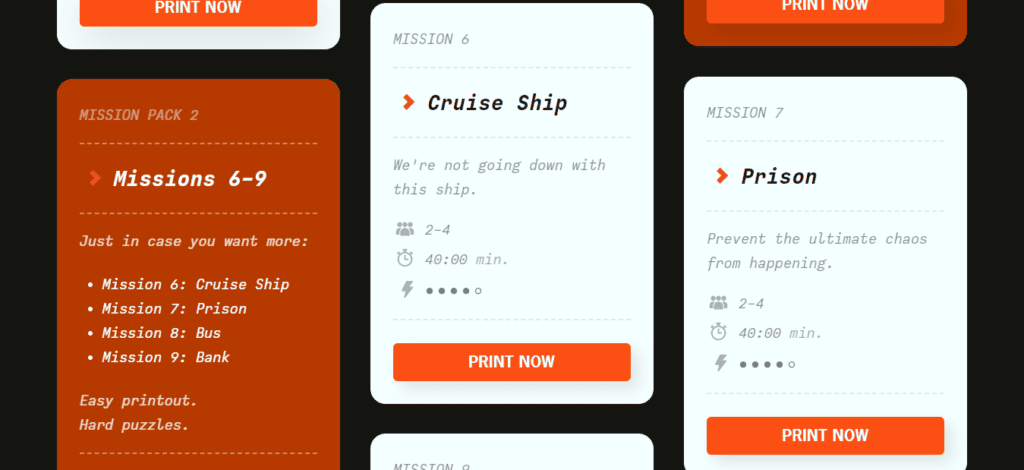 Get your teenagers thinking with this fun, printable DIY escape room kit. They can print a ready-made one or create their own with a little creativity!
Learn More: Escape Team
3. Host a Star Party
Set up some telescopes and some space-themed snacks for a star party right in your backyard! Use a program like Stellarium or another star-finding app to help your teens identify constellations, planets, and more!
Learn More: Stellarium
4. Back Yard Movie Night
If the weather is right and the bugs are non-existent, you'll want to host a fun backyard movie night using a projector and a sheet. Pop some popcorn and get the kids some sleeping bags or camping chairs and they'll enjoy this casual movie set-up.
Learn More: Amazon
5. Host a Chocolate Tasting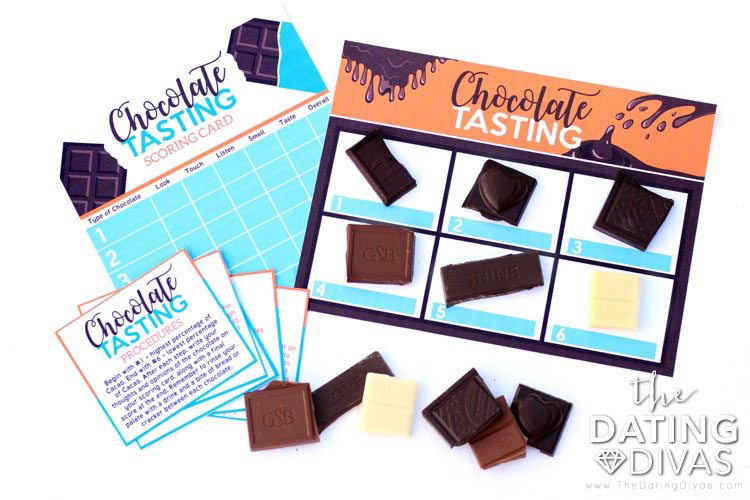 Adults have wine tastings, so why can't teens have chocolate tastings? Modify this version to accommodate teens and pull out all of the beloved and unusual flavors of chocolate for this event!
Learn More: The Dating Divas
6. Have a Cookoff and a Chili Bar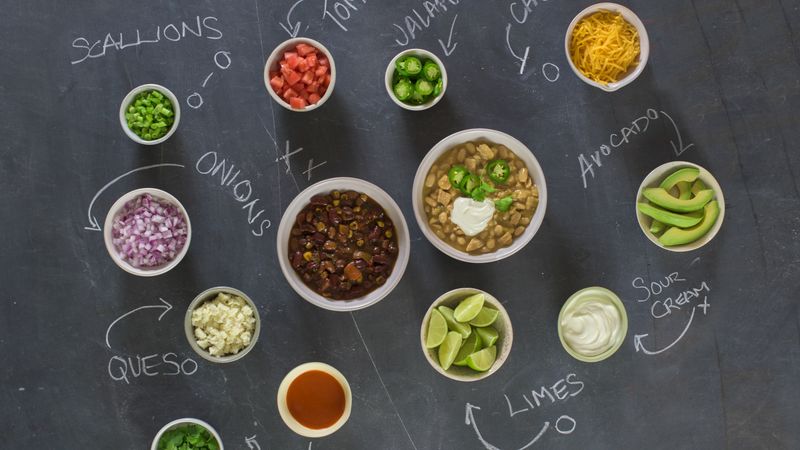 Have teens bring their best recipes and then judge one another's chili. They can create the ultimate chili bowl with all of the fixings! Cheese, sour cream, bacon, and jalapenos make for a great start!
Learn More: Betty Crocker
7. Mall Scavenger Hunt
What teenager doesn't love hanging out at the mall? Make it a more exciting day by including this scavenger hunt! Simply print it and have teens take selfies at each location to complete the hunt!
Learn More: Teachers Pay Teachers
8. Have a Spa Day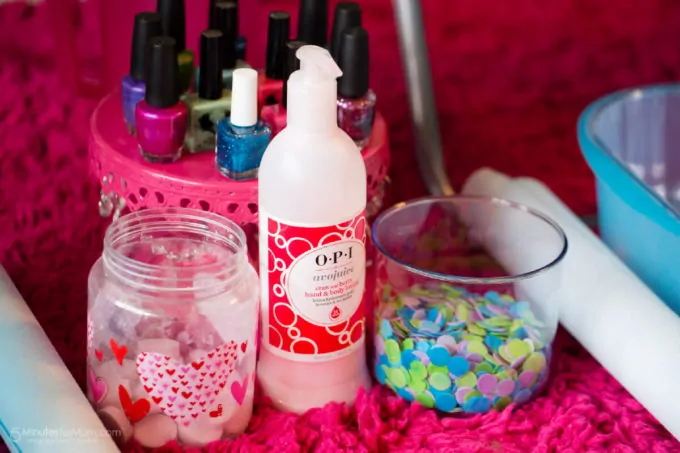 Cucumbers on the eyes, fruity water, a pedicure station, and a manicure station can make for a relaxing bonding experience. Add some spa music to really set the mood and create a peaceful atmosphere.
Learn More: Pinterest
9. Blindfold Drawing Challenge
This is one of the fun activities that will have your teen rolling with laughter. This is perfect for when they start complaining of boredom and need something new to try. Teens will attempt to draw or paint a portrait of one another while blindfolded. No peeking!
Learn More: All Around Audrey
10. DIY Pizza Bar
Roll out the dough and the toppings for this fun take on a dinner party! Teens will love creating their own pizza from a variety of toppings and cheeses, and then eating it! Go all out and make it a pizza movie night!
Learn More: Living Locurto
11. Thrift Store Challenge
Equip each teen with the same amount of money. Send them to the local thrift store and then have them compete to see who can come up with the coolest outfit. Make it more challenging by asking them to stick to a specific theme!
Learn More: Shot of the Yeagers
12. Host a Bonfire and Marshmallow Roasting
Bonfires are a core memory from my childhood. We spent countless hours outside in the backyard of a neighbor's house over the weekends and Summertime laughing, roasting marshmallows, and enjoying good company. Create a bonfire and provide the ingredients for s'mores so that your kids and their friends can go to town!
Learn More: Amazon
13. Spooky Story Night
Whether you set the mood with flashlights and a campfire, or just huddle up in a dark living room, pull out a good book of spooky stories and get reading! October is the perfect time for this activity, but teens don't need any excuse to spook each other!
Learn More: Amazon
14. Pirates of the Caribbean Movie Marathon
Raid the food pantry for binge-worthy, swashbuckling snacks, and pop in the first of five Pirates of the Caribbean movies for a day of pirate festivities. Encourage landlubber teenagers to come dressed as their favorite pirates.
Learn More: Amazon
15. Do Some Goal Setting and Planning
Now is as good a time as any to help your teen start thinking about their future! Download these goal-setting sheets and help them fill them out. This creative and practical idea helps them focus on what's most important and gets them thinking long-term.
Learn More: Live Craft Eat
16. Build Miniatures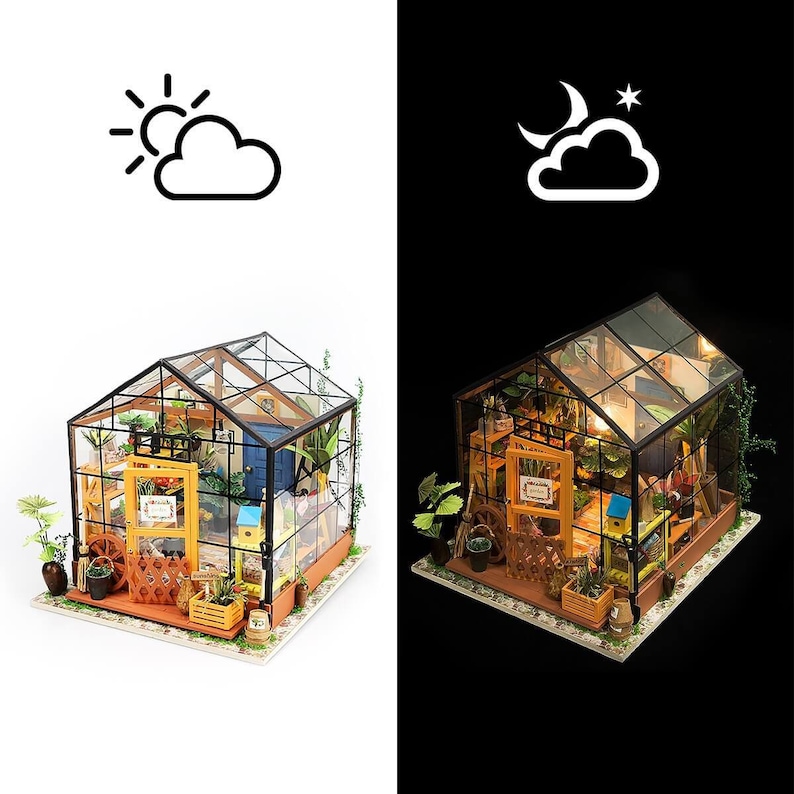 Have a teen interested in crafting? Introduce them to the world of miniatures! You can purchase ready-made kits for them that include all the instructions and supplies. This boredom buster helps cut back on excessive screen time and hones creative skills.
Learn More: Etsy
17. Shoe Painting
Custom kicks are all the rage in the fashion world! Go to the thrift store and grab a pair for your teen to practice on. When they think they're ready to try their hand at the real deal, grab some white shoes, paint, and peruse the internet for inspiration!
Learn More: Amazon
18. Start a Custom Keychain Business
Young entrepreneurs will love the idea of earning their own money! Help them set up an Etsy shop, or another online selling platform so they can release their creations and make a few dollars. These tassel keychains are an easy start as they're simple to make and only require a few tools.
Learn More: Making Manzanita
19. Make a Bucket List
Teenagers are already resourceful when it comes to technology. This engaging activity will help them create a list of places to go and things to do in their lifetime. Get them inspired by watching the Bucket List Family and then have them research unique and interesting places around the world.
Learn More: Bucket List Family
20. Fitness Marshall Dance Workouts
This could be a fun family activity or an activity for your teen to just do with friends, but getting them up and moving is a fun way to bust some boredom!
Learn More: The Fitness Marshall
21. Inspire The Mind
Audiobooks are here to stay, and apps like Audible make it easy to download and read a book without even blinking. Introduce your teen to new genres, titles, and more with audiobooks!
Learn More: Audible
22. Minute To Win It Games
These are must-do activities for any occasion. Whether it's just the family, a few friends, or a whole group, these will be a blast! These games require participants to compete in short, one-minute rounds to see who has the most skill.
Learn More: Play Party Plan
23. Spring Clean
Marie Kondo was popular for quite some time- teaching people how to let go of extra stuff that cluttered their lives. Your teenager can learn some valuable lessons from her artistry of cleanliness by watching a few videos and getting to work!
Learn More: MsMojo
24. Experiment With Makeup
Whether it's costume makeup or an everyday style, experimenting with makeup can be an absolute blast! Pop on a YouTube tutorial and let your teen's creativity run wild.
Learn More: Midjourney Art AI
25. Learn to Scrapbook
What teenager doesn't have a ton of photos laying around or hoarded on their phones? Get those photos out of cyberspace and onto the pages of a beautiful and creative scrapbook. Free videos help provide inspiration and some fun ideas!
Learn More: Scrapbook.com
26. Woven Hangings
Macramé and other woven art are super popular right now. Mimic these creations with yarn, sticks, and wooden dowels. Whether your teens create them as gifts or for themselves, they will have fun learning how to make these beautiful pieces of artwork.
Learn More: Art Bar
27. Tie-Dye
Tie-dye can be a ton of fun and these days you can find tutorials that guide you through dying just about anything! Grab a kit and let your teens go to town- creating a unique piece of clothing!
Learn More: Michaels Craft Store
28. Marshmallow War
These fun marshmallow shooters are easy to create from plastic piping found at the hardware store. They're perfect for a game of manhunt, capturing the flag, or just running around the neighborhood shooting one another.
Learn More: Happiness is Homemade
29. Beginner Woodworking
Have a teen boy who isn't interested in much? This beginner woodworking project is perfect for a fun, hands-on task. They'll make a beautifully crafted bench and shoe shelf. Not only does this help with life skills, but it'll incorporate a lot of other important skills as well.
Learn More: Family Handyman
30. Make Fleece Tie Blankets
This is a great service project for teens to do and doesn't break the bank in the process! Using squares of fleece and scissors, and then tying the pieces together will help them easily create blankets that they can donate to a local shelter for pets or people in need.
Learn More: The Spruce Crafts
31. Go Fishing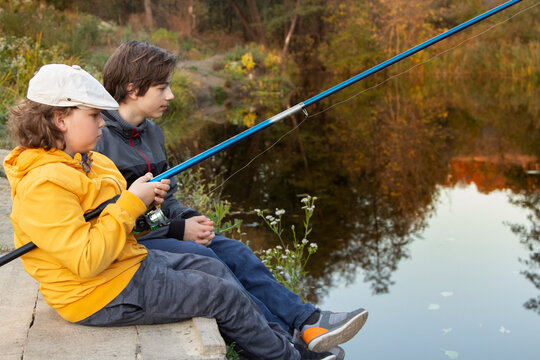 Live near a lake, river, or ocean? Grab some bait and a fishing rod and encourage the teens in your life to fish! It requires patience and gets kids outdoors for some fresh air.
Learn More: Bass Pro Shops
32. Cooking Class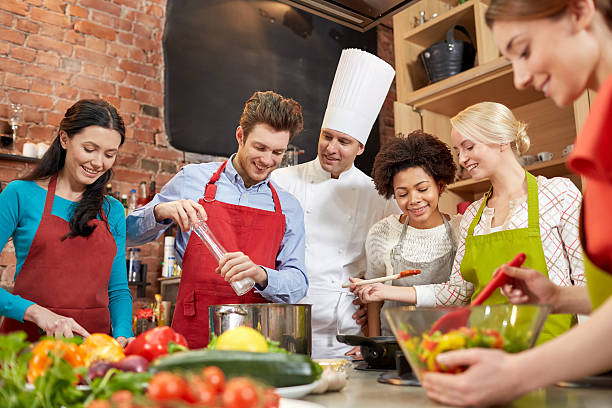 Many companies now offer cooking classes for teens and tweens! Whether they attend one in person or virtually, cooking classes offer real-life skills that will benefit them. Who knows, maybe they'll start cooking dinner more often!
Learn More: Master Class