Text features are essential elements that enhance comprehension and understanding of written texts. They provide valuable information, aid in navigation, and engage readers in meaningful ways. We've gathered 23 unique text feature activities so you don't have to! They're sure to captivate your students and help them become proficient in identifying and utilizing text features. From interactive games to hands-on projects, these activities make learning about text features exciting and enjoyable. So, let's dive in and discover the wonders of text features together!
1. Text Feature Scavenger Hunt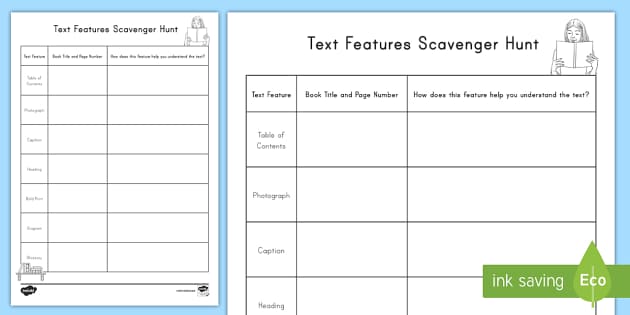 Create a scavenger hunt where students will need to search for specific text features in magazines, newspapers, or textbooks. Provide them with a checklist of text features to find, and encourage them to explain the purpose and significance of each feature.
Learn More: Twinkl
2. Text Feature Bingo
This game promotes active engagement and reinforces students' knowledge of text features. Develop a bingo game through which students can identify different text features on their bingo cards as you call them out.
Learn More: Shop Librarians Teach
3. Text Feature Gallery Walk
This is the perfect activity for learners who have a hard time sitting still! Set up a gallery walk in your classroom or school library with various texts displaying different text features. Students can rotate around the room, analyze the text features, and discuss their importance with their peers.
Learn More: Teachers Pay Teachers
4. Text Feature Sorting
Promote collaborative learning and critical thinking with this activity. Prepare a set of text feature cards and have students work in groups to categorize them into different groups based on their purposes.
Learn More: Teachers Pay Teachers
5. Text Feature Flipbook
After equipping your students with blank flipbooks, ask them to create an exciting showcase that showcases different text features. They can draw or cut out examples of each feature and write a description of its purpose.
Learn More: Teacher Sherpa
6. Text Feature Match-Up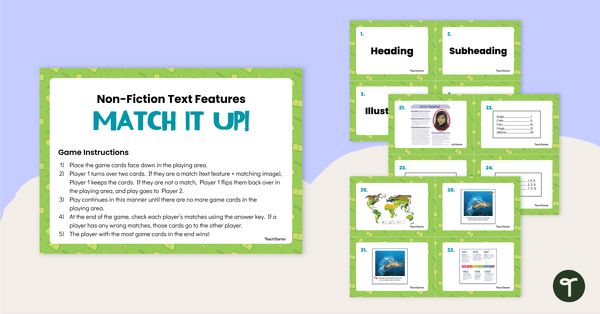 We love learning that's enabled through play! Reinforce your learners' understanding of text features and their functions with a fun matching game. Students will need to match text feature descriptions with their corresponding names or examples.
Learn More: Teach Starter
7. Text Feature Trading Cards
Have students design trading cards featuring different text features. They can include the name of the feature, a visual representation, and a brief description of its purpose. Once complete, they can circulate the class and swap cards with their peers!
Learn More: Teachers Pay Teachers
8. Text Feature Reflection Discussion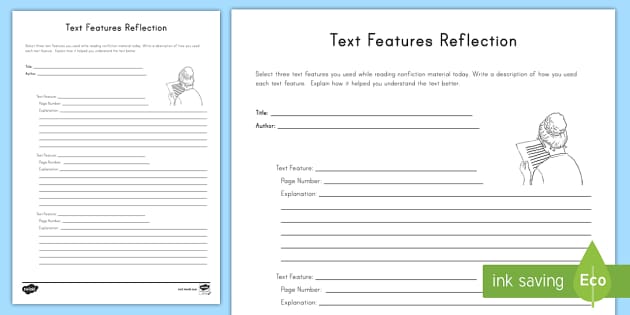 Facilitate a class discussion where students reflect on the significance of text features in different genres and formats of writing. Encourage them to share examples and discuss how text features enhance understanding.
Learn more: Twinkl
9. Text Feature Showcase
Assign each student a specific text feature and have them create a poster explaining its purpose and significance. They should be prompted to include examples from various texts to support their explanations.
Learn More: Our Global Classroom
10. Text Feature Puzzles
It's time to work on those problem-solving skills! Create puzzles that contain text features and descriptions. Students can then work individually or in pairs to solve the puzzles and discuss the importance of each feature.
Learn More: Pinterest
11. Text Feature Digital Scavenger Hunt
Incorporate technology into your lesson plan by creating a digital scavenger hunt where students must use devices to search for text features in online articles or e-books. They can take screenshots or make notes about the features they find.
Learn More: Have Fun Teaching
12. Text Feature Collaborative Book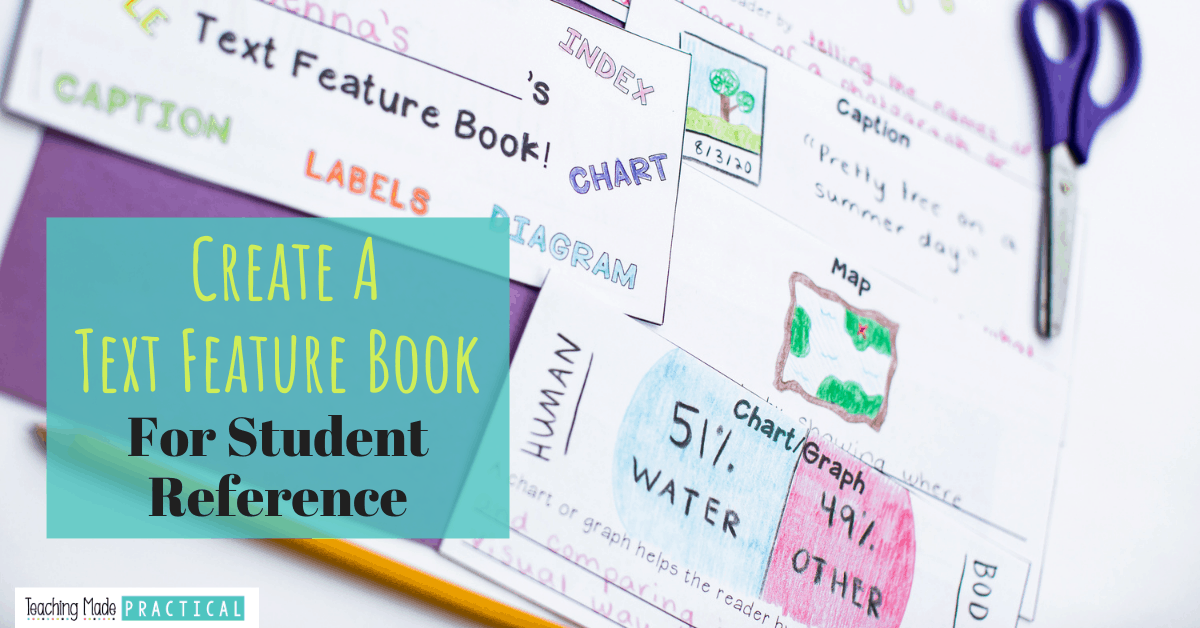 Divide your class into groups and assign each group a specific text feature. Have them create a collaborative book where each page focuses on one text feature; including examples and explanations. Students can then refer to this tool throughout their learning journey.
Learn More: Teaching Made Practical
13. Text Feature Quiz Show
Transform your classroom into a quiz show setting where students will answer questions related to text features. You can use interactive tools like buzzers or online platforms to enhance the game experience and increase excitement.
Learn More: Slide Player
14. Text Feature Charades
Perfect for busy bodies is having students act out different text features without speaking. Their peers must guess the feature being portrayed. The first person to guess correctly goes next!
15. Text Feature Investigation
Assign students a specific text and ask them to analyze and identify as many text features as they can. They can annotate the text and make notes before presenting their findings to the class.
Learn More: Inspired Owls Corner
16. Text Feature Storyboard
Have students create a storyboard depicting a narrative that incorporates various text features. They can use panels to showcase different features and explain how they contribute to the story.
17. Text Feature Role-Play
This activity encourages creativity and active engagement. Assign students different text features and have them role-play as the feature; providing clues for their peers to guess what feature is being portrayed.
18. Text Feature Reflection Journal
Ask students to maintain a reflection journal throughout your unit on text features. They can write about their observations, challenges, and newfound knowledge; ultimately fostering metacognition.
19. Text Feature Design Challenge
Challenge your students to design a book cover or a poster for a text of their choice. The catch is that they must incorporate various text features to attract and engage readers.
Learn More: Celebrate Nonfiction
20. Text Feature Inquiry Project
Guide students in conducting an inquiry project where they must choose a specific text feature, research its purpose and impact, and then present their findings through a multimedia presentation or written report.
Learn More: Teachers Pay Teachers
21. Text Feature Virtual Museum
Using digital tools, have your class create a virtual museum showcasing different text features. Students can curate exhibits, provide explanations, and even include interactive elements for visitors to explore.
Learn More: Elementary Nest
22. Text Feature Collaborative Bulletin Board
Students can be assigned a specific text feature to create a captivating visual representation. Combine their work to create a collaborative bulletin board highlighting the importance of text features in effective communication.
Learn More: Pinterest