This sweet-smelling recipe will have your kids playing for hours with this orange dough. You can give them cutouts to make shapes or mix them with food coloring for extra rainbow fun!
Learn more: Growing Hands-on Kids
18. Building With Cranberries
This simple experiment uses fresh cranberry fruits and toothpicks to make cool 3D structures. You can guide your kids to make a design from the link or let their creativity take over!
Learn more: Little Bins for Little Hands
19. Salt Crystal Feathers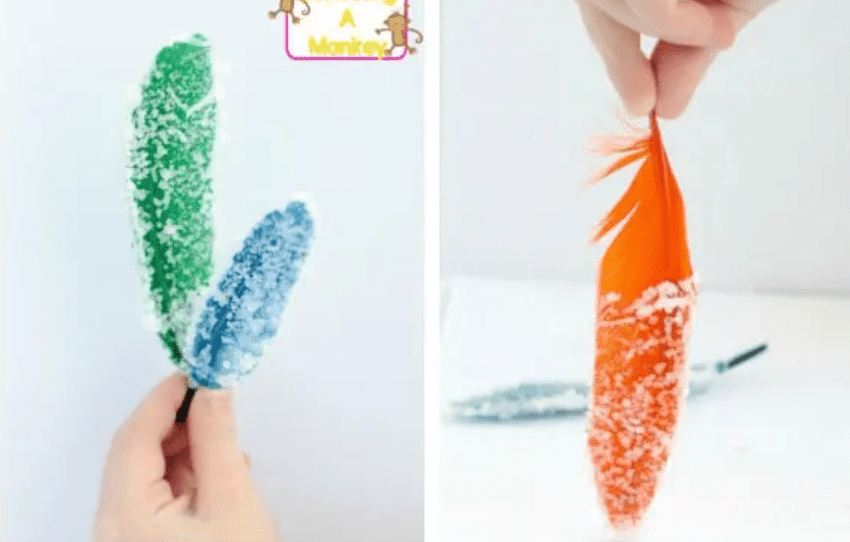 Here's a fun way to use those turkey feathers you plucked off your bird...or you can pick up some plastic feathers from the craft store. This experiment teaches your students about crystals and crystal formation through the use of salt. How long will it take for your feathers to be covered?
Learn more: STEAMsational
Now we are getting into mad-scientist territory with this one! By mixing baking soda with dish soap and food coloring you can mold this paste into the shapes of turkey feathers. Add your paper cut out of a turkey body on top then pour vinegar in the bottom of the dish so the baking soda feathers react, fizz, and foam in bright colors.
Learn more: 123 Homeschool 4 Me
Time for a Thanksgiving spin on a classic experiment. There are tons of innovative ways to drop an egg from a high place without it breaking. Make this engineering challenge a little more festive by having your students decorate their eggs before dropping them.
Learn more: STEAMsational
22. Spy Cranberry Science
This simple cranberry science experiment has a secret code hidden inside! Get some paper and make some invisible ink using baking soda and water. Write your secret message on the paper, let it dry, then dip your paper in cranberry juice to reveal your message.
Learn more: The Kitchen Pantry Scientist
This craft and electrical experiment is fun and miniature, your students will carry their little pom lights around all week. Help them assemble the felt pieces and googly eyes with hot glue, and tape the LED lights to the battery on the back.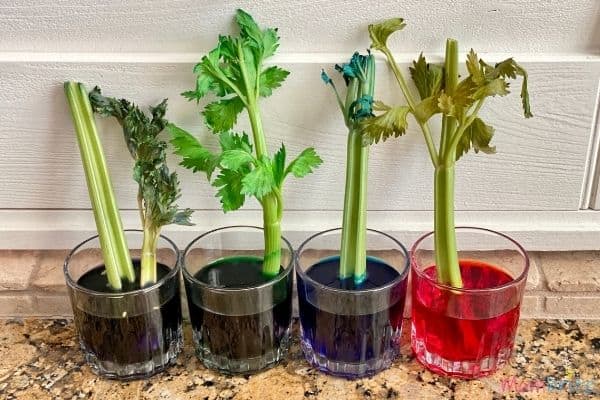 Did you know that celery is used in many Thanksgiving recipes for its sweet flavor when boiled or cooked? Put a stalk of celery in a glass of water and add some food coloring. The celery will change colors as the water is slowly absorbed.
Learn more: STEAMsational
Sugar is an essential part of any holiday spread. We use sugar in a lot of Thanksgiving dishes like pies, drinks, mashed sweet potatoes, and more! This sugar glass needs a few kitchen ingredients to make, some time to boil, then it's popped in the oven.
Learn more: Go Science Kids
This is similar to the other food waste experiments mentioned above. Place an old, dried-up ear of Indian corn in a pan and cover halfway with water. Set in the sunlight and add water when necessary until you see it sprouting roots.
Learn more: Preschool Powol Pockets
There are so many varieties of gourds out there, from pumpkins and squash to melons and cucumbers. Get a few different kinds and let your students observe, touch, cut open, and dissect each to see how they are similar and different.
Learn more: PreKinders