Best-selling author, Anna Llenas, is best known for her book about an adorable monster who, with the help of a friend, learns to name and navigate his feelings. Inspired by this read, we've compiled a list of 16 charming activities for you to choose from! From pre-made digital activities to hands-on crafts, all of our picks are perfect for sparking discussions that center around emotions! For inspiration on how to incorporate these lessons into your very own classroom or home-learning experience, read on.
1. Simon Says With The Color Monster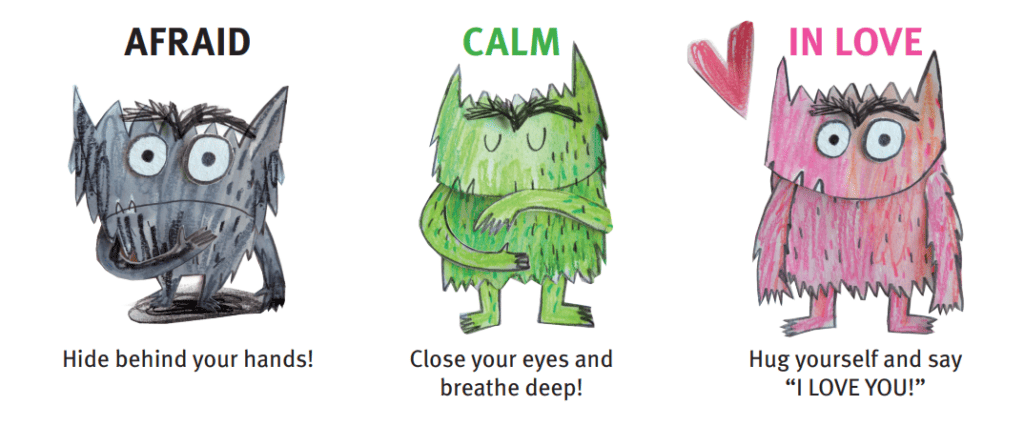 Play Simon Says with the Color Monster's help and visually act out a series of emotions! For example, using the little pink monster displayed below, the teacher will call out, "The Color Monster is in love", and students will give themselves or a friend a big hug!
Learn More: Hatchette Book Group
2. Color How You Feel
This is a lovely follow-on activity after having read The Color Monster to your class! Print out a page for each learner and prompt them to use a color from the book to color in their monster to represent how they're feeling. Once complete, have learners explain why they're feeling a certain way.
Learn More: Hachette Book Group
3. Video Read Aloud
Your preschool class is sure to love this captivating video read-aloud. Pop it on as they engage in a coloring activity or simply use it as a brain break and invite learners to sit back, relax, and enjoy!
Learn More: Mr. Brooks Reads
4. Design Your Own Monster
Encouraging freedom of expression, especially at a young age, is very important. This activity encourages learners to use their imagination and tap into their own emotions. Guide learners on how to draw a funky monster by first giving a demonstration, and then handing out art supplies and letting them take the wheel as they create their own.
Learn More: Crafty Art Ideas
5. Monster Card Match Up
Put your little one's memory skills to the test with this sweet monster card match-up! Shuffle the cards so that the pairs of emotions are separated. Allow learners to study the card placement before you flip them upside down and then challenge them to find the matching pairs.
Learn More: Pocket of Preschool
6. Speech Bubble Monster Match
This fun activity has learners practicing their reading skills as they work to match the speech bubble to the correct monster. They will also employ fine motor skills as they use scissors to cut the monsters and speech bubbles out.
Learn More: Teacher's Pet
7. Monster Emotion Jars
This activity has its roots in social-emotional learning skills. These skills aid little ones in developing self-awareness, self-control, and interpersonal skills. Have your students draw 2 jars; one in which they will write a happy memory, and one in which they record a sad memory. Once your learners have completed the writing task, invite them to share their memories with the class and connect with others.
Learn More: Bedfont Primary
8. How Do You Feel?
Taking time to validate our learners makes them feel seen, heard, and cared for. Label an assortment of jars using a series of emotional faces. Over the course of a week, have your learners drop items, or their names, into the jar that they feel best represents their feeling that day. At the end of the week help them tally up the items and analyze their predominant emotion.
Learn More: Bedfont Primary
9. Column Match Up
Have your students identify basic emotions as they match assorted colors and emotions to the correct monster. Once they've matched everything correctly, they can spend time coloring in their worksheet and, in small groups, discussing when they feel certain emotions.
Learn More: Live Worksheets
10. Color By Number
This simple worksheet is the perfect way to assess color and number recognition in young learners. Pupils will consult the key at the top of their page and color in their monster accordingly. Display student work around the classroom as a reminder of the importance of staying in touch with our emotions.
Learn More: Pinterest
11. Fill In The Gap Worksheet
If you're looking for a more advanced activity to pair with the reading of this wonderful book, then look no further! This activity requires students to listen to the story and then spend time completing this fill-in-the-blank worksheet; inferring the monster's feelings from what they have heard.
Learn More: TES
12. Toilet Paper Roll Craft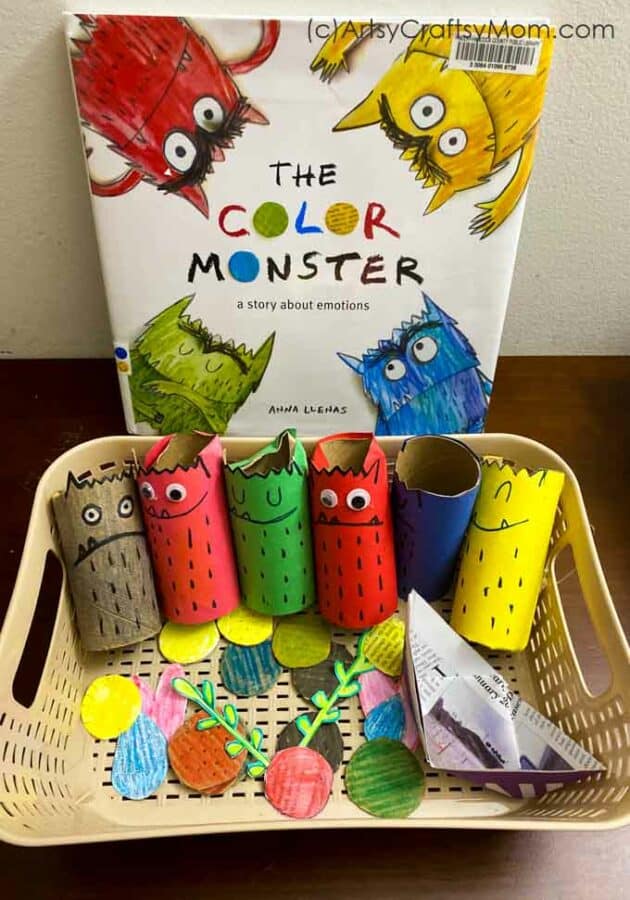 To craft these cute monsters, you'll need nothing more than empty toilet rolls, brightly-colored paints, scissors, and a black marker. Have your learners use their crafts to put on a puppet show- retelling the story or recreating a new storyline entirely!
Learn More: Artsy Crafty Mom
13. Why Do We Lose Control Of Our Emotions?
This animated video is wonderful for introducing the ways in which we lose our cool. It helps little minds understand that it's perfectly normal to do so from time to time, but also encourages them to think about how they might rein in those big feelings.
Learn More: Kids Want to Know
14. Drag And Drop
This online activity presents the perfect opportunity to get little ones acquainted with the technology. Students will click the sound button next to each monster; verbalizing the color that represents his displayed emotion. Learners must then drag and drop the matching color from the bar at the bottom of their screen.
Learn More: Live Worksheets
15. Color Monster Puppet Show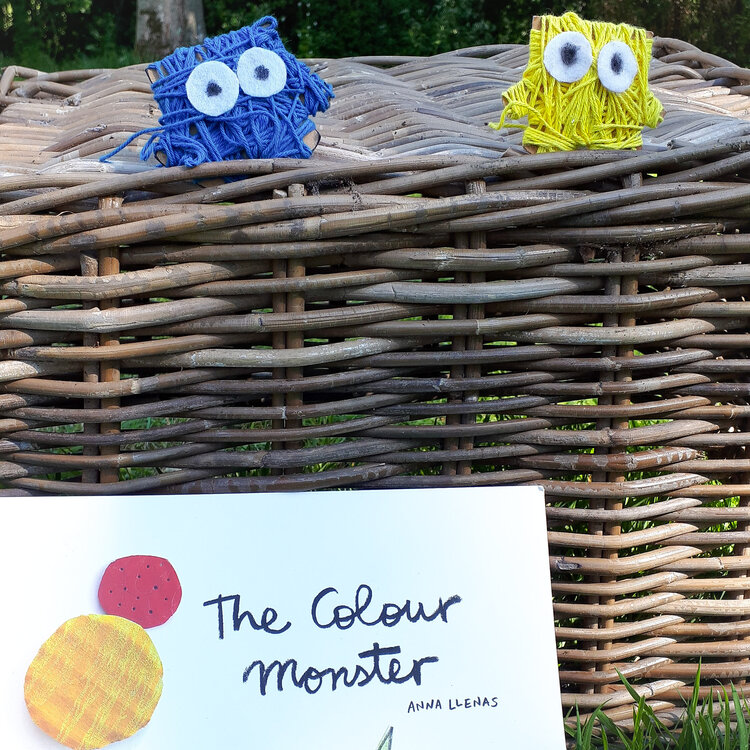 By using cardboard, yarn, felt, a marker, and glue, little learners can design and craft their very own Color Monsters! They can use these creatures to put on an at-home, or in-class, puppet show and better yet; use the color monsters to help them verbalize different emotions.
Learn More: Little Hands Learning
16. A Confused Felt Monster
It's important to remind young learners that, at times, we may feel more than 1 emotion, or may not even be able to verbalize how we're feeling at all! This hands-on activity enforces this notion visually by having learners attach colorful felt squares to a Color Monster cut-out.
Learn More: Little Hands Learning