Whether your looking to incorporate some thought-provoking questions into your classroom discussion or hoping to find a read-aloud to inspire courage and kindness, this beautiful story by Jacqueline Woodson should be on your list! The compelling story and lovable characters teach readers that external differences aren't something to be ashamed of, but elements that make each and every one of us special! Here are 10 engaging activities based on Rafael Lopez and Jacqueline Woodson's award-winning picture book. Incorporate a few in your lesson plan today!
1. "This is Me" Craft
You can use the template provided in the link or help your students fold and section off their pamphlets. The purpose of this activity is for each individual to write down and share some character traits that make them, them!
Learn More: Mai Story Book
2. Daily Reflection and Discussion Questions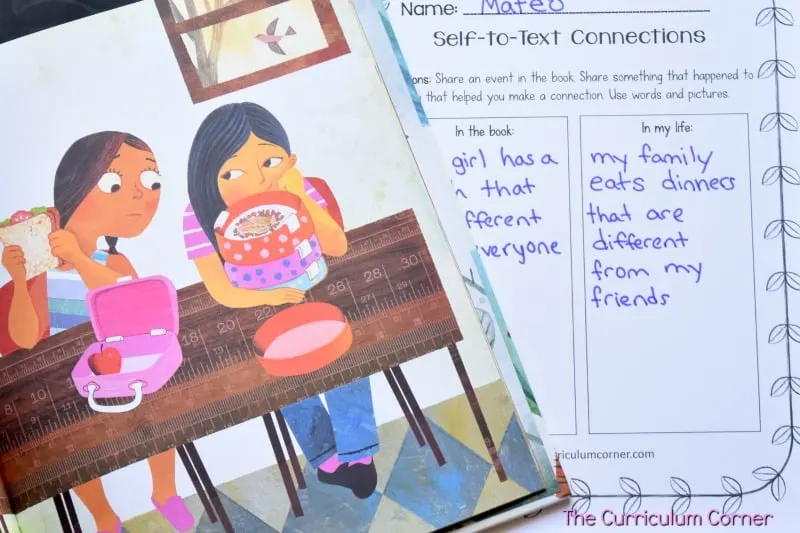 There are many little connections your students can make within this personal story. As you read aloud, hand out self-reflection questions for students to consider and write down how they relate to the school-age children in the book. This school companion pack has visual tasks like drawing your emotions, as well as prompts for group discussions.
Learn More: The Curriculum Corner
3. Self-Portraits
Time to let your students' inner artists shine! Show the class this video for inspiration on how to design their own self-portraits. Ask them to incorporate keywords, colors, and symbols that show who they are. You can arrange each portrait into a classroom poster!
Learn More: Sara Gutkind
4. Similarity Circles
Looking to foster a classroom community of sharing similarities and differences in a healthy and collaborative way? This "ice breaker" activity inspired by this beautiful book asks students to add things they love, like, and don't like inside circles on a big poster paper. Students can see what they have in common with their peers and what makes them different.
Learn More: The Thinker Builder
5. Story Mapping and Sequencing
Basic skills of reading and writing come down to understanding how to organize and develop a story. Help your little readers analyze this beautiful picture book into sections and descriptions to better follow and discuss the lessons that the author wants to convey.
Learn More: Simply Specialed
6. Vocabulary and Grammar Practice
This website has links and lesson planning ideas to match this inspiring book with students' keywords and vocabulary regarding feelings of difference and Summer adventures.
Learn More: Jodi Durgin My Kajabi
7. Word Search
There are a few options for word searches based on this amazing book. Along with other vocabulary lessons, you can incorporate individual activities such as word searches to reinforce new concepts and unfamiliar language.
Learn More: Teachers Pay Teachers
8. Group Collage of Inspiration
Along with the important lessons in this favorite book, the illustration by Rafael Lopez brings color and life to each page. Choose a medium appropriate for your classroom and have your students collaborate to create a bright and bold collage that represents their individuality as well as their unity.
Learn More: We Have Kids
9. Self-Awareness Coat of Arms Craft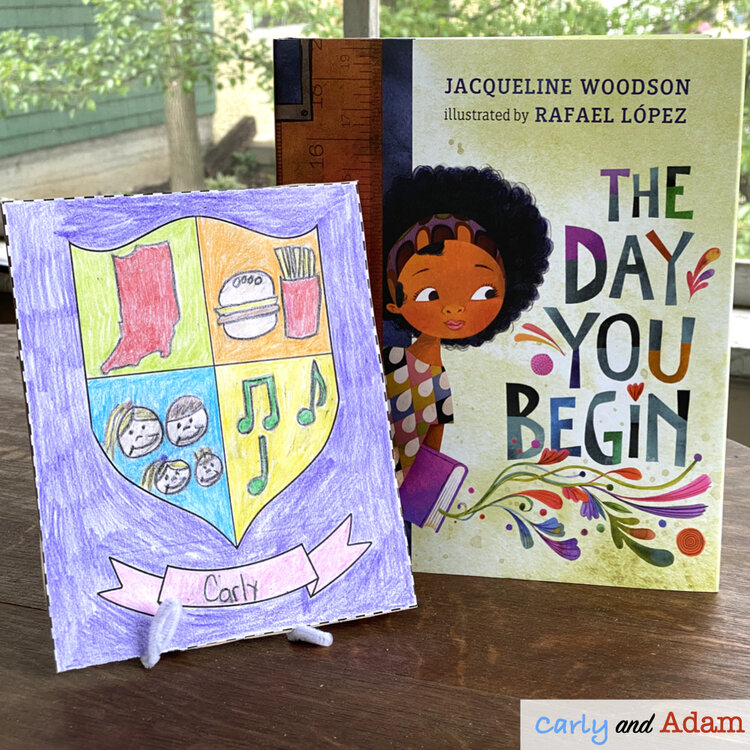 It takes courage to share what makes you unique with others. This art project encourages students to be self-aware and appreciates what makes them different, as well as learn about their classmates and find ways in which we are all connected.
Learn More: Carly And Adam
10. Celebrating Differences Packet
Looking for a fully comprehensive lesson plan with higher-level thinking questions and extension activities to dive deep into this incredible story? This unit has all you need from google slide resources to assessments and comprehension questions available for purchase.
Learn More: Ideas by Jivey