Time to encourage our children's growth mindset by boosting their confidence and willingness to try new things and be themselves. Peter Reynolds has written and illustrated many inspiring picture books, but when it comes time to paint, The Dot is the perfect celebration of creativity and encouragement that your little artists need to pick up a brush. Every piece of art starts with a single dot of color, and the process thereafter is free for each child to discover. Let's use this inspiring book as a resource to encourage all kinds of creativity with these 15 art projects utilizing dots!
1. Melted Crayon Hearts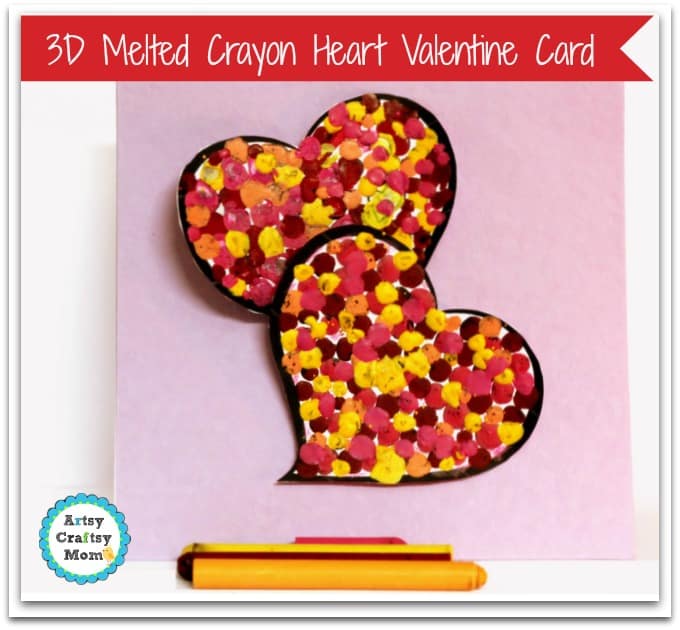 This art project uses pops of color from melted crayons to decorate and blend colors into one design. Make a Valentine-inspired art piece by cutting and tracing a heart from card stock, melting the tips of crayons, and dotting the paper until the heart is covered in shades of red, orange, and yellow.
Learn More: Artsy Craftsy Mom
2. Crawling Caterpillars
Time to get our little one's fingers dirty and improve basic counting skills with this finger-painting caterpillar activity. Give a color palette to each child and a handout with numbers and faces, and then watch as your students dip away and actively count to 10!
Learn More: Teacher's Mag
3. Connecting the Dots
Here is a color recognition activity that requires very little preparation and materials. Give each student a piece of paper and different colored markers. Demonstrate how to draw dots around the white paper at random. Then, ask students to connect the dots that are the same color.
Learn More: Pinterest
4. Student Drawn Dot Mobiles
A picture in every circle; what a clever and unique art project to incorporate into your lesson plan on The Dot. Give your students pieces of white paper and scissors to cut out circles. Next, provide markers and crayons for them to draw pictures and designs. Finally, they can glue the circles onto yarn and hang them as classroom decorations.
Learn More: Katie Morris Art
5. Cup Outline and Paint Art
We can create dot art with a variety of common household objects such as cups! To begin, provide each child with a cup and some black paint. Show them how to dip the rim of the cup in the paint and press it onto paper. They can then fill in their dots with other watercolor paints once dry.
Learn More: Pinterest
6. DIY Repurposed CD Ladybugs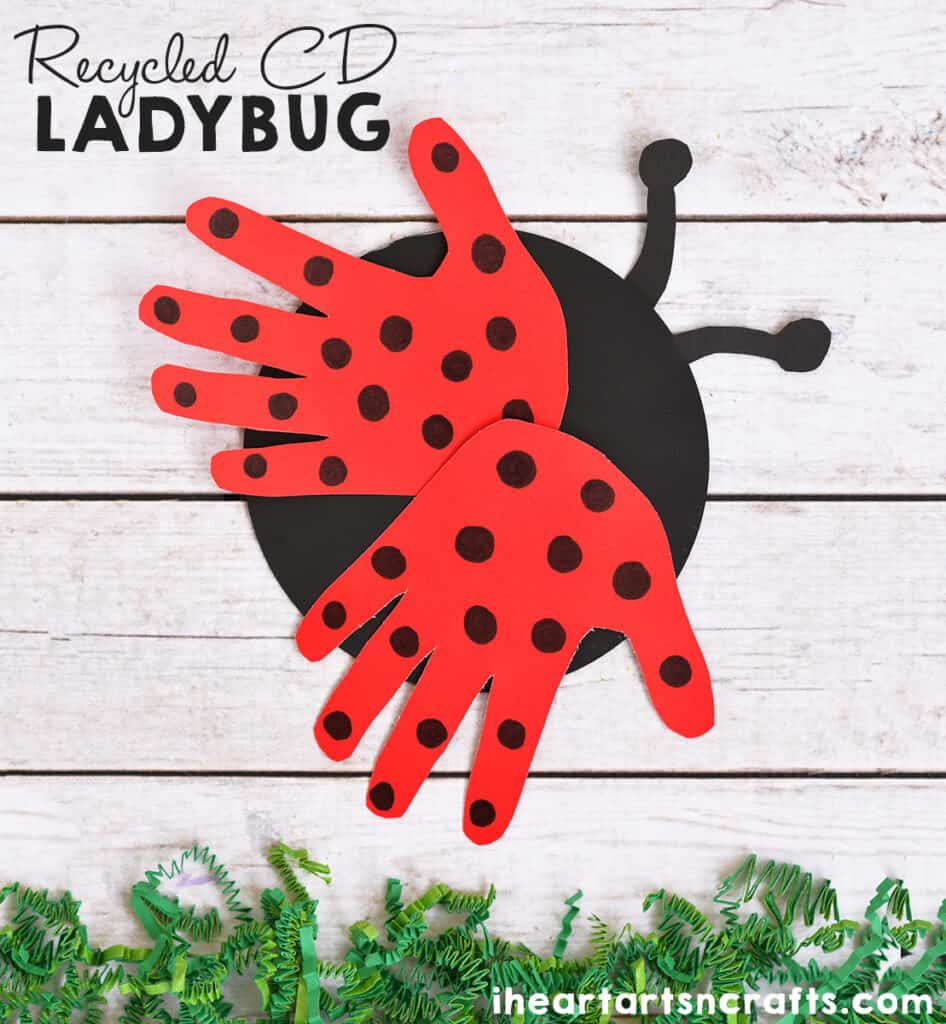 Many of us still have CDs we no longer have use for. You can bring old CDs to class and make these adorable ladybugs! Firstly, each student can paint their CD with black paint and then trace their hands on red paper and cut out the wings. Finally, add some black dots and antennas, and glue all the pieces together!
Learn More: I Heart Arts N Crafts
7. Painting Mandalas on Rocks
There are so many cute and simple dot designs your students can paint onto rocks. Take your class outside to collect some smooth, round rocks, and then wash and dry them. Show your kids how to paint precisely so they can create these beautifully intricate images.
Learn More: 30-Minute Crafts
8. The Tree of Dots Collaboration
A color activity for the whole class to participate in! Draw a tree on a giant poster board and ask each student to cut and decorate a dot to glue onto the tree to create a whimsical color scheme piece for your classroom walls.
Learn More: Engage Their Minds
9. Circle and Strips Paper Structures
Time to elevate our color study to new heights by going 3D! This fun dot-inspired project uses strips of different colored paper to create a one-of-a-kind design that pops out using students' cutting, gluing, and spatial-relational skills.
Learn More: Cassie Stephens Blogspot
10. Q-Tip Tulip Landscape Painting
Teach your aspiring artists how to layer colors and use different tools for painting. This method uses q-tips as the brush; making little dots, placed closely together, look like a field of flowers!
Learn More: Projects With Kids
11. Put Me in the Zoo Dot Art
These adorable, dot-covered paper plates make the character "Spot" from this popular picture book. Follow the link and show your kids how to paint their plates, as well as glue on pom poms and googly eyes to create this loveable paper pup.
Learn More: ABCs of Literacy
12. Motor Skills Dot Painting
How many different props can we use to make dot art? From pom poms and q-tips, to clothe pins and sponges, creating designs with color and tools improves kids' motor skills as well as encourages creative expression.
Learn More: The Keeper of the Memories
13. Fingerprint Alphabet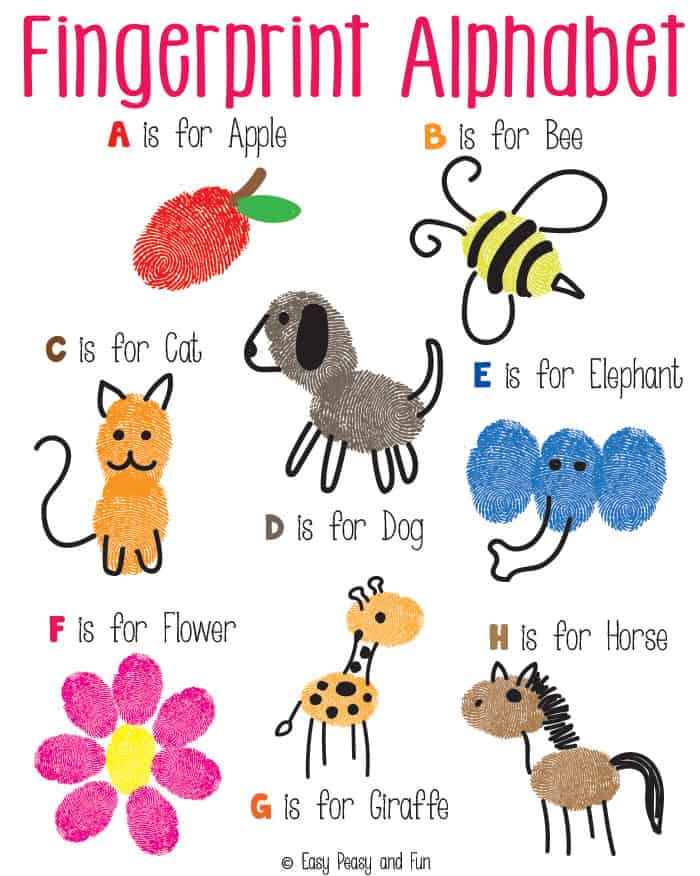 Work on letter recognition and alphabet review with this hands-on finger painting art project! You can print the template with the letters and guiding designs from the link below and provide your kiddos with safe finger paints to press and fill in their worksheets.
Learn More: Hello Wonderful
14. The Dot Illustration Lesson
Are you and your students curious about how the author and illustrator Peter H. Reynolds designs his pages in The Dot? Watch this video as a class and gather inspiration to make your own unique faces, designs, and images based on the book.
Learn More: Kid Lit TV
15. Sticker Dot Design Challenge
Spark creativity in your learners with this dot and color art project. Give each student 5 different colored dot stickers to place on a piece of paper. From there, they must conceptualize and design an image using the dots on the page.
Learn More: Teaching Ideas